BULGARI, is an Italian luxury brand known for its High jewellery embellished in finest gemstones from India, Colombia, Africa, Madagascar, Sri Lanka, Myanmar, Australia. The lady who sources these finest gemstones from around the world, is LUCIA SILVESTRI, Chief Gems buyer, Jewelry Creative Director.
Lets read about the inspirational journey of the diva in a series of a few Q & A.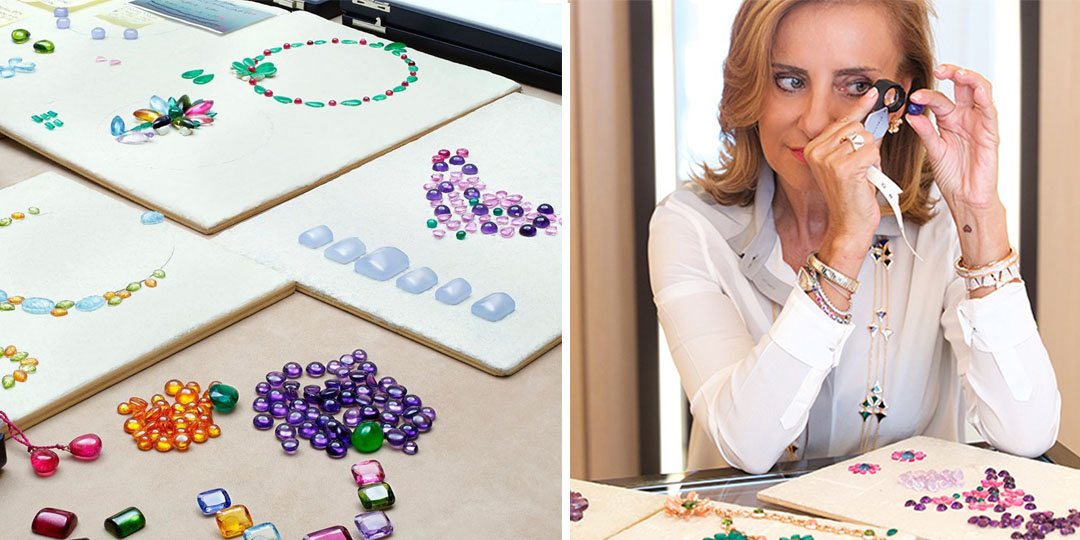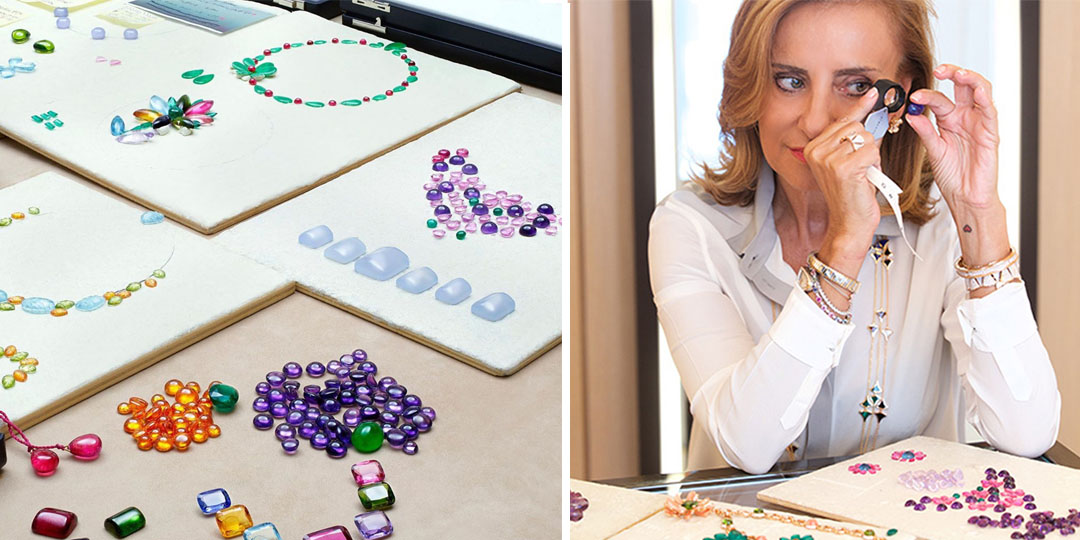 Renu: Let's begin by knowing about your remarkable 40 years of experience with Bulgari?
Lucia Silvestri: I honestly cannot say that there is a particular episode, there are many that have marked my life, my first day in Bulgari who wrote my career when the brothers understood the harmony I have with stones. I must say that I had great satisfaction when I think of an episode of the past few years when I became Creative Director. For me this is a great responsibility, I think that tomorrow there will be someone who will look in our archives, and above all, we must not lose the codes created by the family.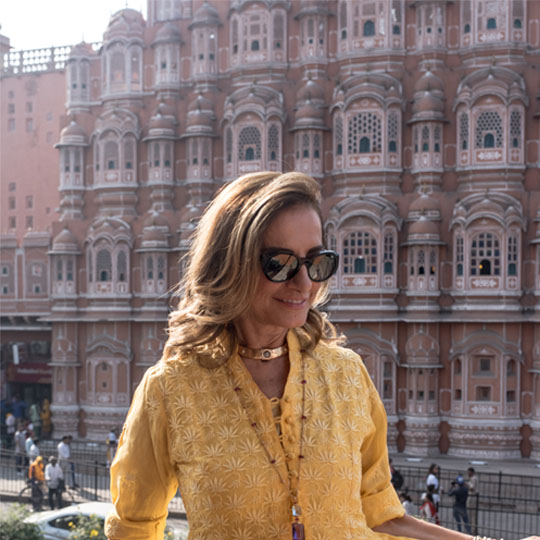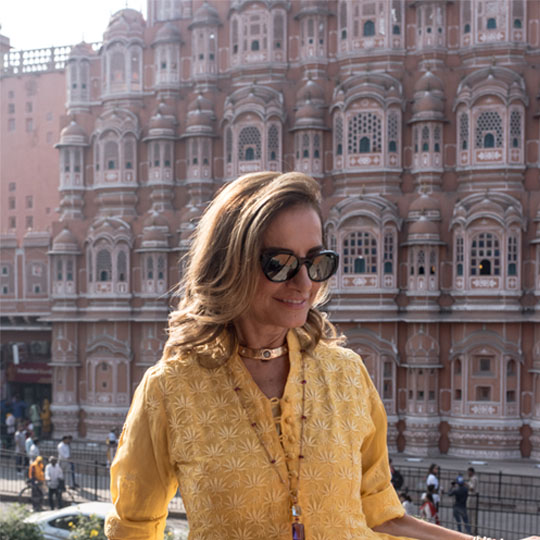 Renu: I would like to know about your fondness for India, especially JAIPUR, which has been a major destination source for Gemstones.
Lucia Silvestri: We rely on trusted suppliers with whom we have worked, since the time when the family was there. Furthermore is a job that has been handed down from generation to generation and today I work with the second and third generations. The risk then is part of the game.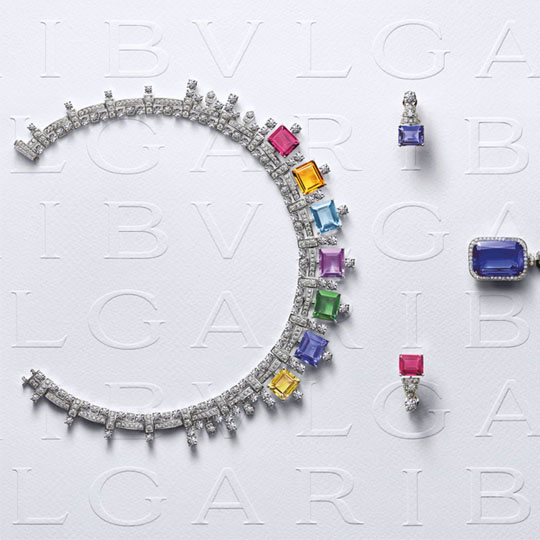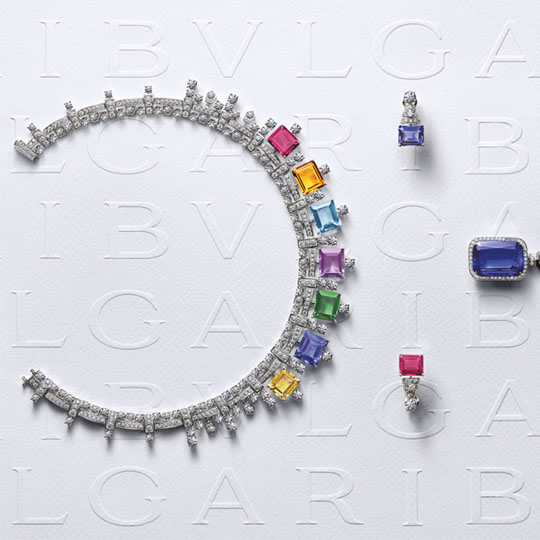 Renu: Talk to us about blending different shapes of the same colour, tone on tone inspiration, harmonizing different colours.
Lucia Silvestri: First of all wearability and versatility are key elements today, so nice and multi-coloured gems like rubellites, garnets, peridots mounted on the warm hue of pink gold allow to design affordable creations while playing with a wide range of trends. In any case, my objective is to always obtain a feminine elegance and uncompromising wearability, ignited by innovative chromatic combinations. This year, for example, I love to mix aquamarine and mint tourmaline, a tribute to the fresh nuances of the sea.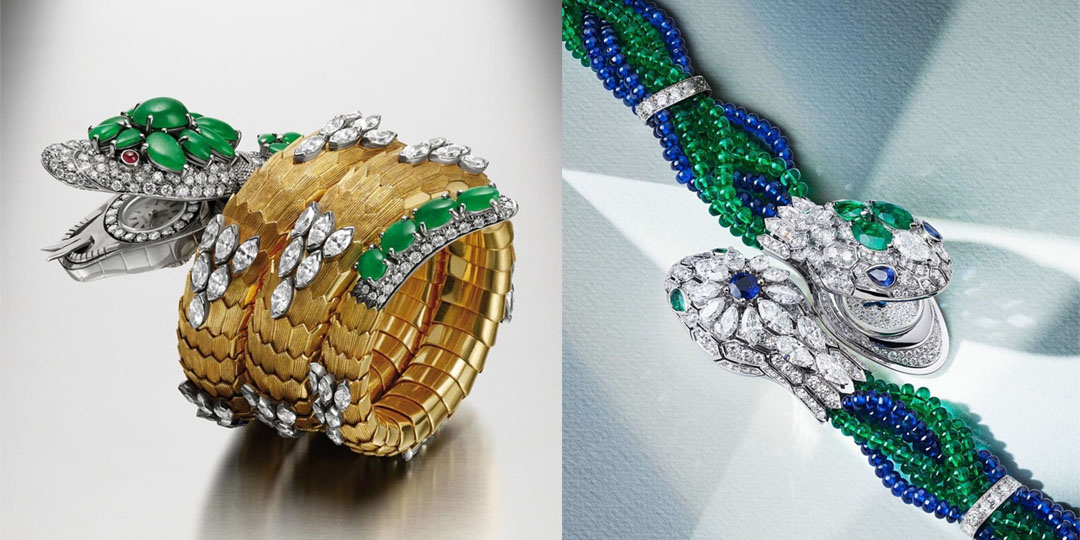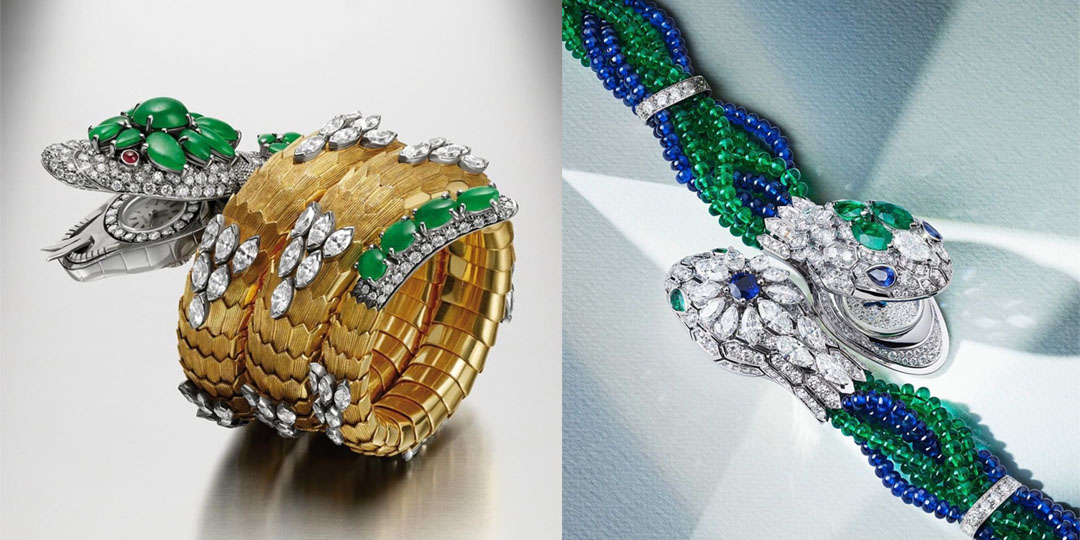 Renu: When you are creating a new piece of jewellery what comes first for you, the stone, the idea or the setting?
Lucia Silvestri: For High Jewelry the process starts from stones; while from medium-high jewellery collections such as Diva or Serpenti we develop a new design with the sign. We receive the brief from our marketing then I discuss with my team and the designers start drawing, finding stones, meeting with goldsmiths, a real job of the team without which all this would not be possible.
Serpenti has become Bvlgari's most seminal motif, evolving and reemerging in designs ever after. From its first iteration to its current reimagining, Serpenti has drawn attention to the incomparable creativity of Rome's renowned Maison. The snake itself is a powerful symbol that appears throughout the ages and takes its place in modern art and culture right up to today.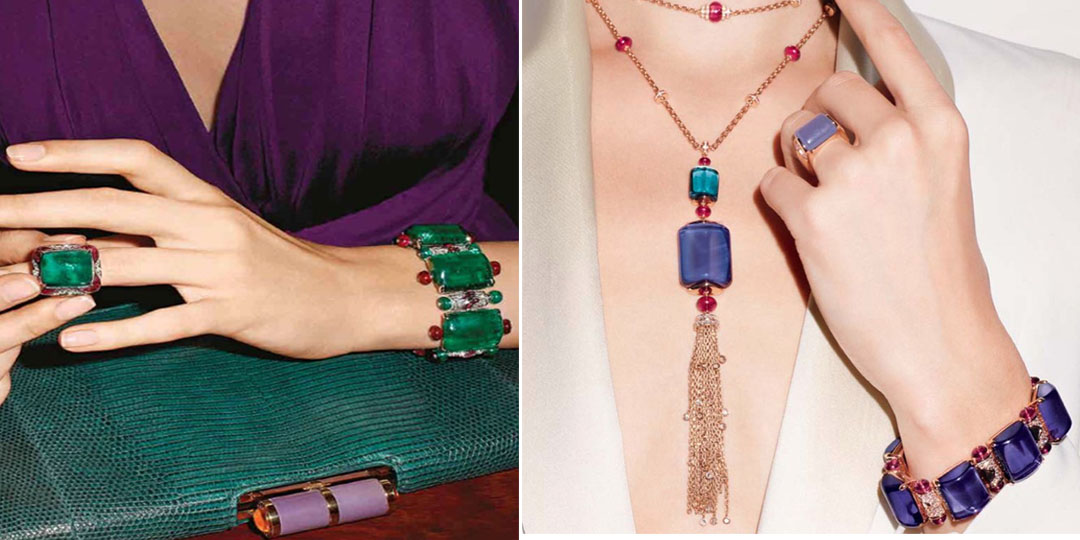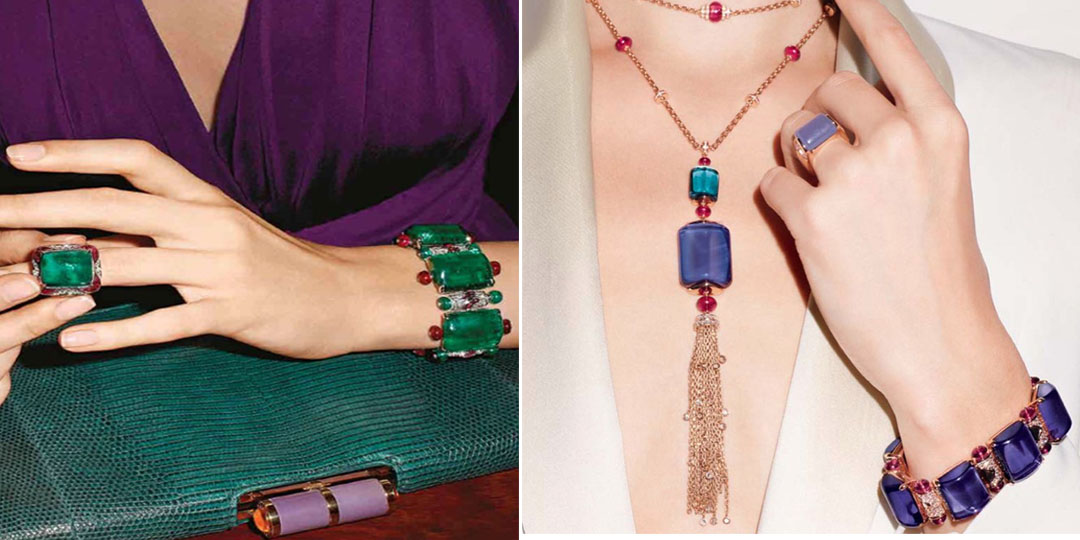 Renu: Which is your most historic and most memorable creation?
Lucia Silvestri: I always been in love with the Elizabeth Taylor's sautoir which I find one of the most beautiful jewels ever created by Bulgari and the recent creation of the past years is a bracelet of emeralds with Takhti cut, the most beautiful emeralds in Bulgari's history.
Renu: Bulgari has created fabulous jewels; the pieces are often identifiable by the craftsmanship, can you elaborate what sets Bulgari apart from others?
Lucia Silvestri: Gems creativity and craftsmanship, they must be in total harmony and complementary to make a Bvlgari jewel. The proportions are fundamental and here is fundamental the expertise of our goldsmith.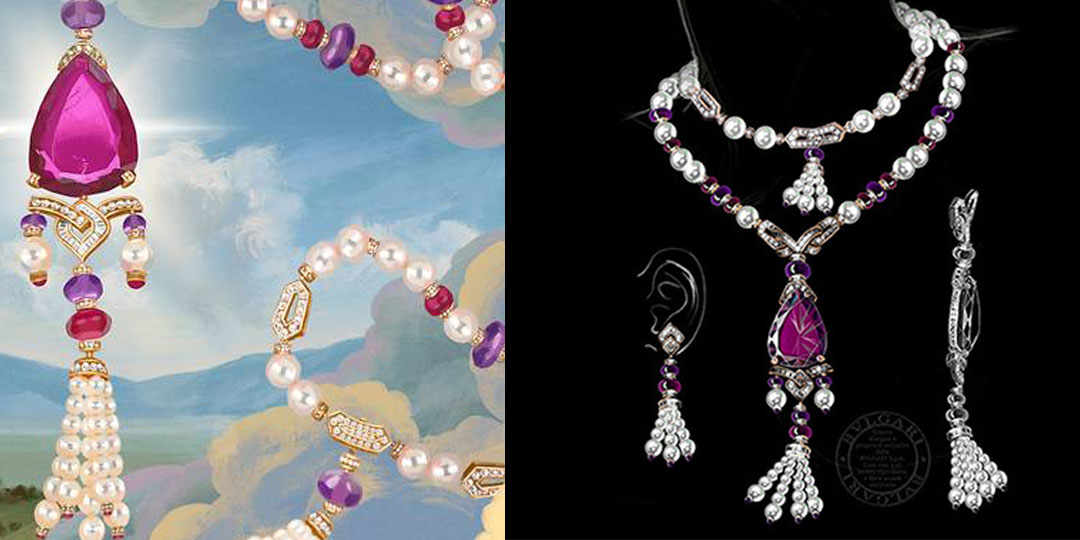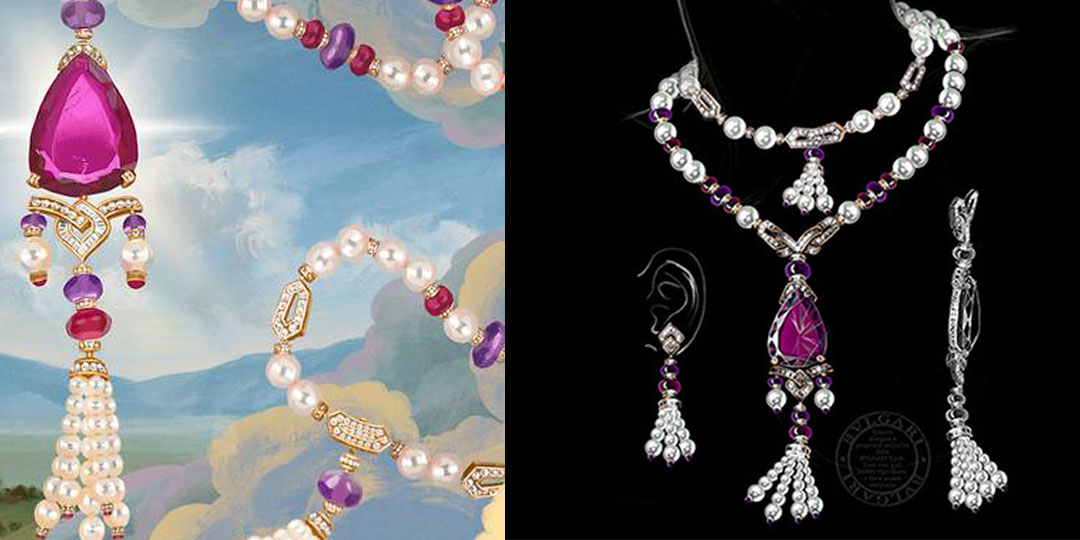 Renu: Why should one invest and collect Bulgari Jewels?
Lucia Silvestri: For the recognizable design, for the quality and of course for the quality of the stones. Precious stones are considered as an increasingly valuable asset and an investment by customers for years. The jewels are purchased not only for the design and for quality of the manufacture but also the quality of the stones. Also, the interest in jewellery with colour stones has grown considerably in recent years.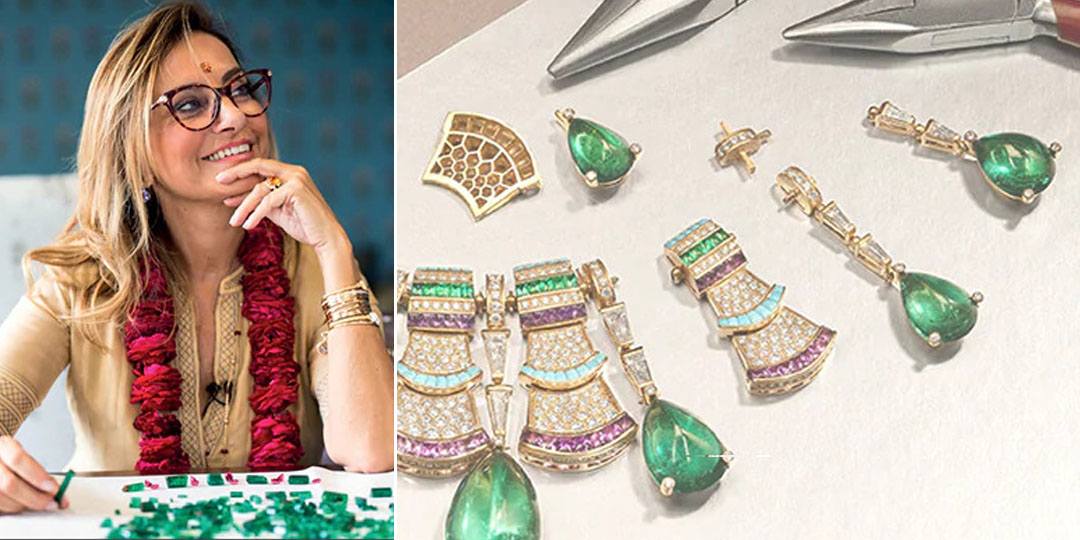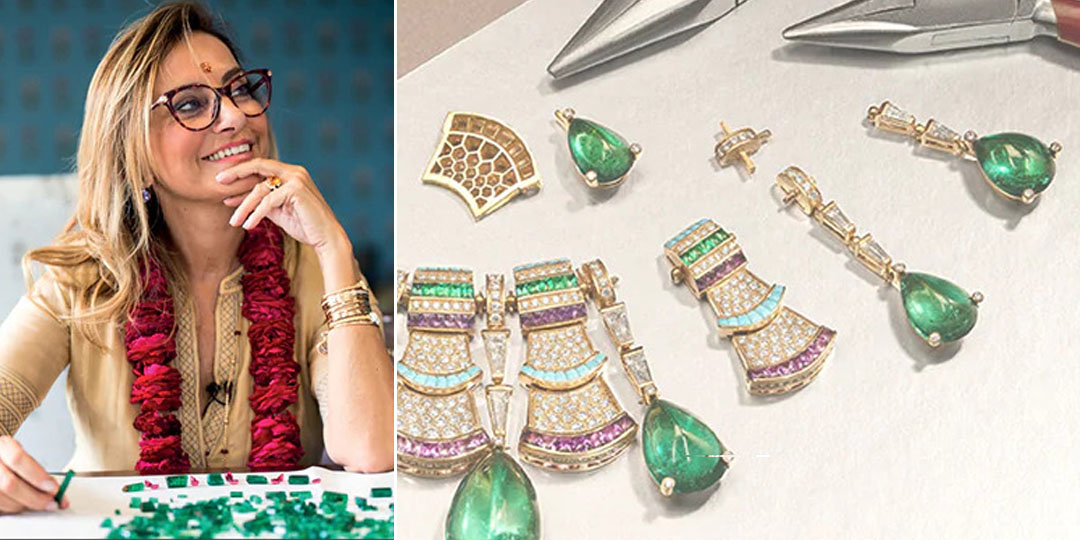 Renu: I have always admired your passion, vibe and energy, please share with us your mantra/secret of staying Positive.
Lucia Silvestri: Surely being next to my stones helps give me great positive energy than my spirit of trying to always be positive and fighting in the things I believe in, I like the challenges that are part of my job. I have also discovered the world of social media, I have many followers and I try to answer to everyone, many support me but criticisms that become constructive also come.
Renu: What advice would you like to give to young aspiring designers?
Where do you derive your inspiration from?
Lucia Silvestri: Be curious and study! My inspiration comes surely from Rome, our archives, my team with whom we always do brainstorming, my memories, but above all my travels. Then, of course, there are books, films, women of the past and contemporary, it depends on what creative phase I am in. This period in quarantine I discovered to be a period of great creativity.
Thank you, Lucia, it was lovely getting to know the lady behind these gems, you are an inspiration to many of us!! I am looking forward to visiting Rome and meeting you soon!
Grazie!