Valentine's Day is a perfect day to surprise your loved one with a nice piece of jewellery, after all, DIAMONDS ARE FOREVER!
It is a time to reflect on your relationship with your partner, and remember all the reasons why you love one another, or, maybe you're single by choice or you're just happily waiting for the right person, then it's a time to reflect on your relationship with yourself.
Heart-shaped jewellery is a natural for Valentine's Day, but there are a variety of styles and design to choose from like a promise ring, charmed bracelet, necklace.
Choosing that first special piece of jewellery can be exciting, but it can also be a landmine of potential mistakes!
Here are a few inputs which will guide you, how to choose a gift for your love!
1) Keep your loved one's style in mind, If your partner is the romantic type, she's sure to love jewellery with a heart concept, give her your heart with heart-shaped jewellery!
2) The colour of Love: rubies and their rich RED colour have traditionally been the gift of love and affection. You'll find rubies in pendants, rings, necklaces, earrings, and just about every style from vintage to modern, they surely make, the most favourite Valentine gifts
3) Learn the language of the jeweller, if you understand the differences between stones, settings, and cost, it will help with negotiations.
4) Don't get dazzled by discounts, it may be the actual retail price elsewhere.
5) Find out, if the jeweller is a member of any renowned Diamond grading laboratory
– Compare quality and price.
Here are a few Jewelry pieces which are an appropriate gift for your Valentine!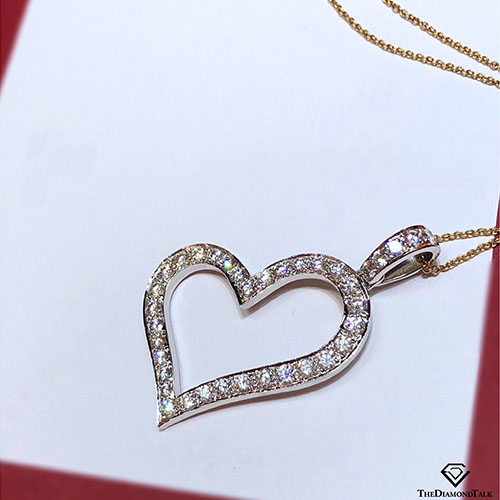 Here's the perfect shape of your heart for her. A diamond heart-shaped pendant is an old cliche that most millennials love.
This is by far the simplest and most meaningful gift to indulge yourself and your loved ones.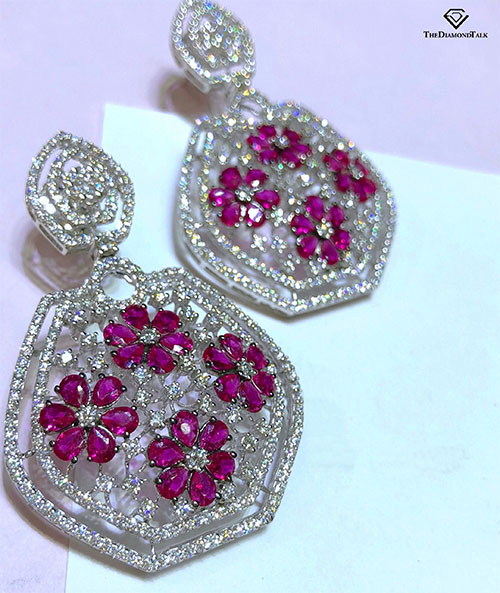 These gorgeous ruby and diamond earrings are the perfect example of new age design with fine craftsmanship woven into one. The delicate ruby flowers on a bed of diamond mesh instantly draw your attention while keeping it stylish.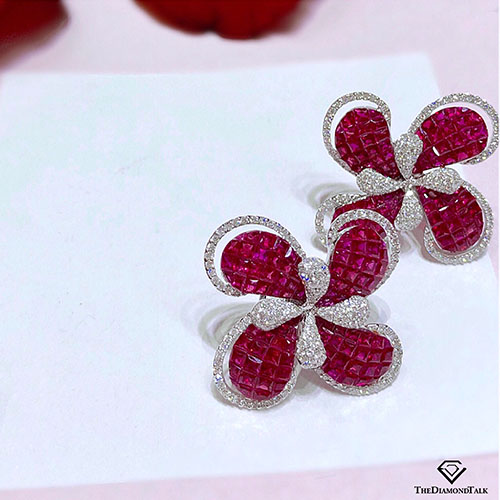 Gorgeous Ruby earrings which signify the blooming of self-love. These are made with fine quality diamonds making them a favourite accessory for your wardrobe.
Go out and get some lovely jewels and pamper your loved ones, be it your family, friend or someone special!