They say that eyes are a window to one's soul. That may be true, but so are your Hands!! You may not have noticed it, but hands are extremely communicative when people talk. A fine WATCH is pleasing on the skin. People looking at your hands will likely notice what is on your wrist!!
So might as well give them something to enjoy that is worth all the attention!!
It was indeed a delight to visit Jaipur Watch Company located in Jaipur, known for creating one of kind, unique and almost like a piece of history for your wrist!!
I had the chance to meet the founder behind Jaipur Watch Company Gaurav Mehta who took me through his journey and inspiration. Harbouring the hobby of numismatics and turning it into a passion to create the extraordinary watches, led him to form Jaipur Watch Company.
Jaipur Watch Company handcrafts limited edition selection of timeless pieces that exude tradition with a subtle hint of contemporary design. These masterpieces are unassailable in engineering. Each watch is handcrafted meticulously to be cherished as heirlooms that are worthy of being passed down generations. Embedded with ancient coins every watch is bespoke and unique to the wrist it sits on.
I couldn't wait to have them adorned on my wrist! Here are a few of my Favourite picks!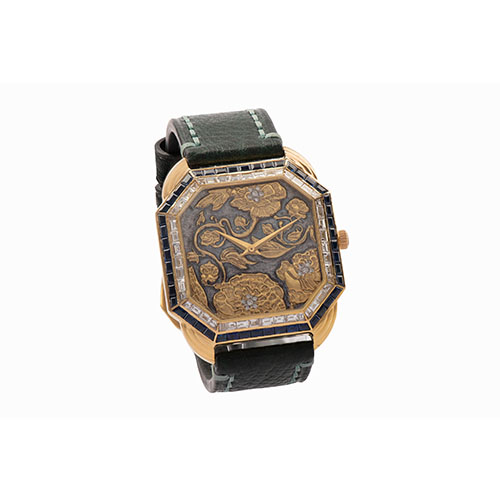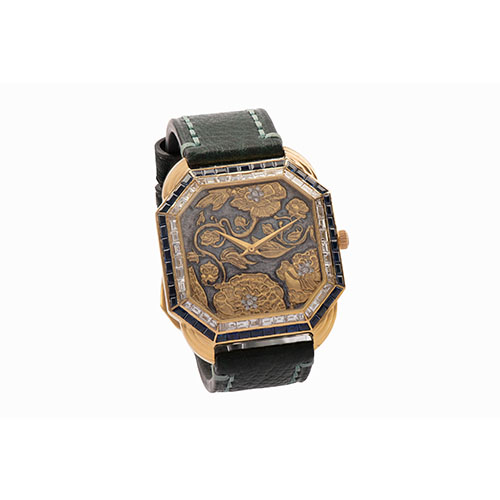 My all-time favourite watch is the "Virtuosity watch" which is made using Specially cut 48 tapered baguette sapphire stones and 48 tapered baguette diamonds have been encrusted upon the 18 ct Gold case of this exceptionally beautiful watch which has a remarkable hand-crafted dial. The beautiful flowers on the dial are painted by a Padmashree Award-winning artist. The watch runs on a Miyota 9015 Automatic movement. and has a hand-crafted strap fit upon it.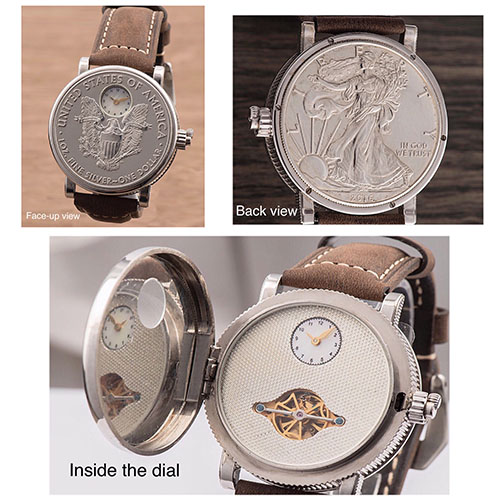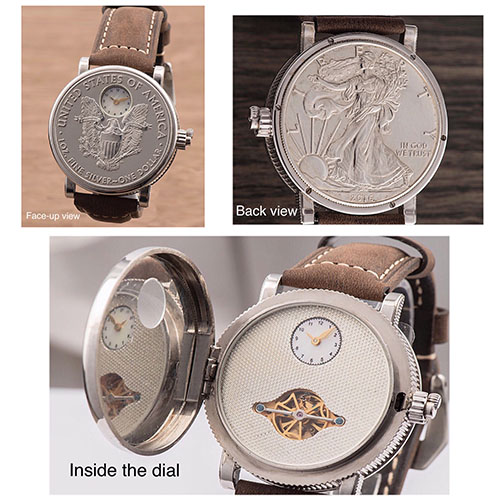 The second one on my list is this bespoke customised watch with silver coin sliced in two parts. This Liberty Watch With 1 oz of pure U.S. Silver and a beautiful patriotic design, the Silver American Eagle has become the most popular bullion coin in the United States. This coin was sliced into two parts; the Eagle side becoming the face of the watch and the Lady Liberty side was embossed on the back. The case is made out of white gold. A beautifully textured white gold dial is visible once the case is opened. In order to see the time, a window has been cut on the coin, only on a limited part, without damaging the coin. A hand-made strap gives the watch a very unique look.
Details as under, slide for a full view of the same
Case: 44mm, White Gold
Movement: Open-Heart Movement
Back cover: Screw Down(Coin Embedded)
Crystal: Sapphire
Crown: Integrated crown for lid opening and other functions
Dial: Textured White Gold Dial with an open-heart window
Strap: Hand Made, 22mm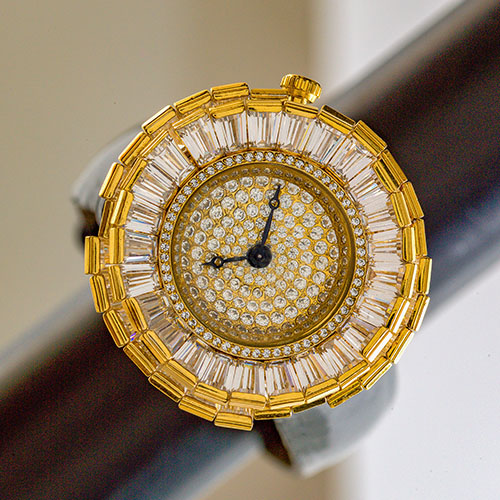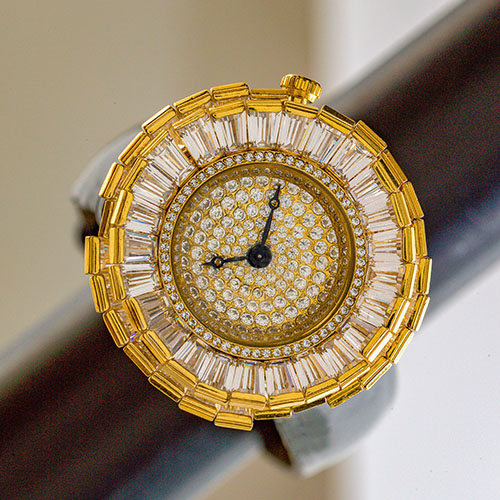 It's time to bloom with all the grace & love in your heart. This Sparkling Flower Watch is all you need.
The flower petals are made of Diamond baguettes. A Reverse Diamond Setting has been done in the Dial. Having specially crafted curved hands, the watch is made in 18 Ct Gold. The Petals Move with Every Movement of Wrist.
Details as under, slide for a full view of the same
Case OD: 25mm, Thickness 6.5mm
Overall OD: 34mm
Movement: Ronda High Hand
Back cover: Hidden Type Gold, O Ring, Screw Fit
Crown: Gold "Hidden Type" between 3&4 Hours
Crystal: 16mm (Sapphire)
Bezel: 27 Special Machined Baguettes
Dial: 73 Round Stones
Strap: 12mm
Jaipur Watch Company is undeniably India's first bespoke Watch Company with an exclusive distinctiveness. The brand endeavours to offer elegant timepieces for the discerning across the globe.
Art on a watch can come in many forms. The dial can literally be a painting or the design of the instrument itself. For those like me who need a little art in their lives daily, you'll have no problem finding many watches at the Jaipur Watch company that move you just like a masterpiece in paint!!
The bottom line is that people notice things that are uncommon!! Lets wrap our wrist with gems and diamonds and be a trendsetter!!