Jaipur has always been known for its vintage-inspired yet exquisite style of jewellery with a magnificent collection of Jadau Jewellery.
During my recent trip to the city of Heritage and Jadau jewellery, I discovered creations by Vikas Sonee Design Studio, a growing Jewellery designing and manufacturing company in the heart of the pink city.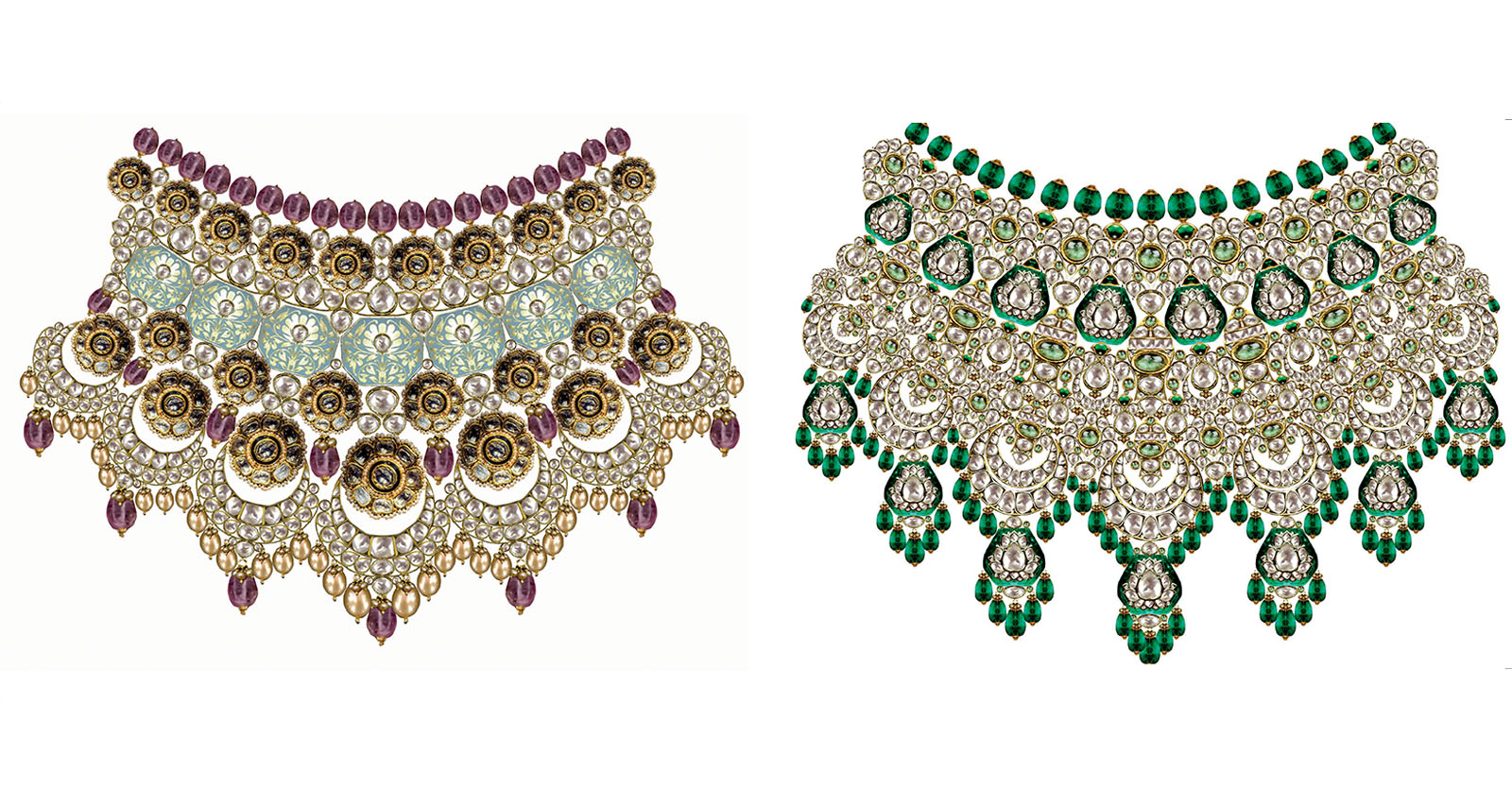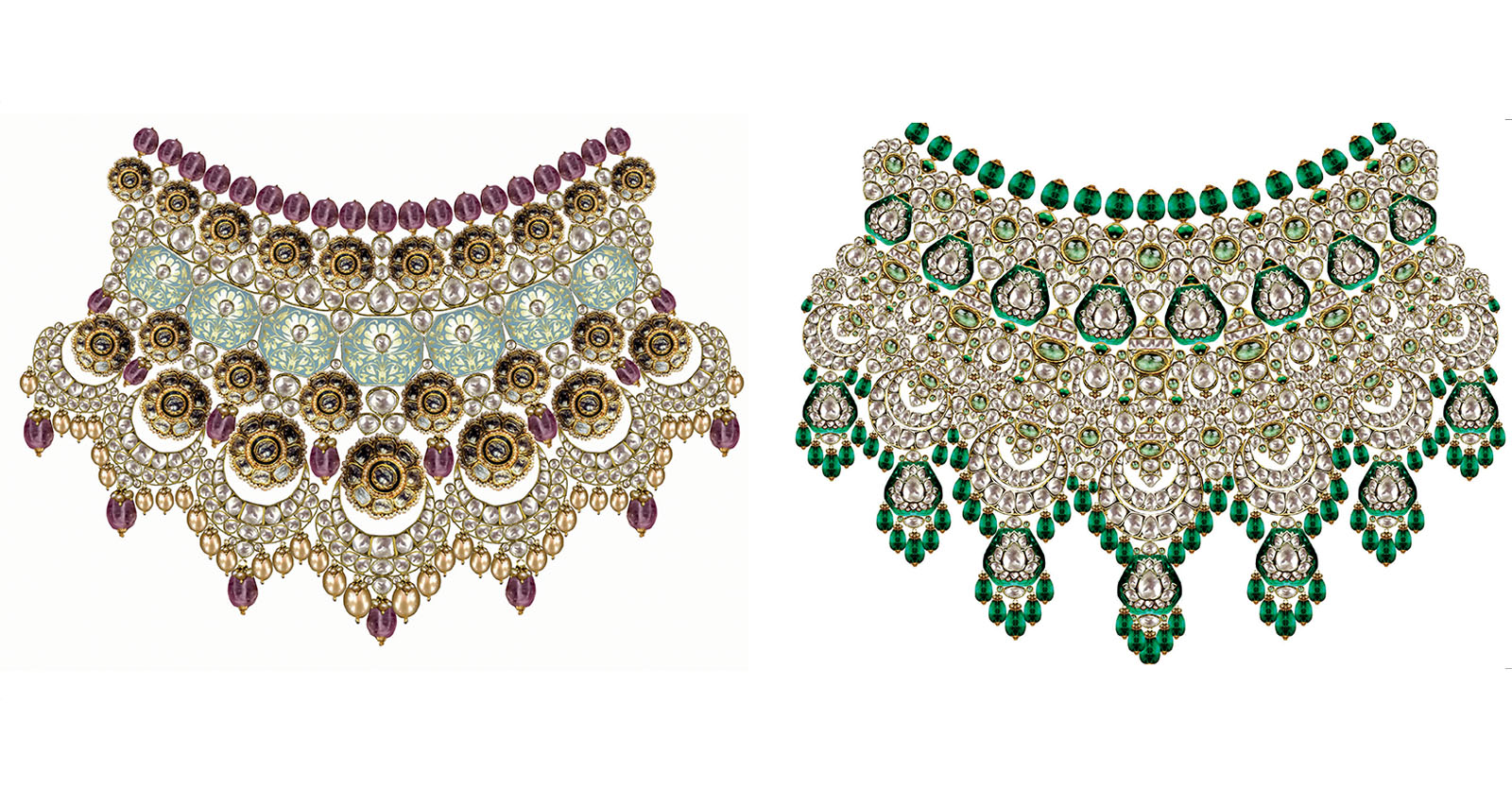 Vikas Sonee a very talented designer, has a very vivid knowledge about jewellery, as this is not only his family business since generations, but, he has also done various professional courses to enhance his knowledge and won multiple Jewellery designing awards.
He has executed work in diverse Uncut diamond and Gold jewellery.
The brands strong forte lies in Remodelling family jewellery, to create new trendy, sophisticated, classic and timeless piece that will look great in years to come, keeping the ethical, transparent beliefs and innovations intact!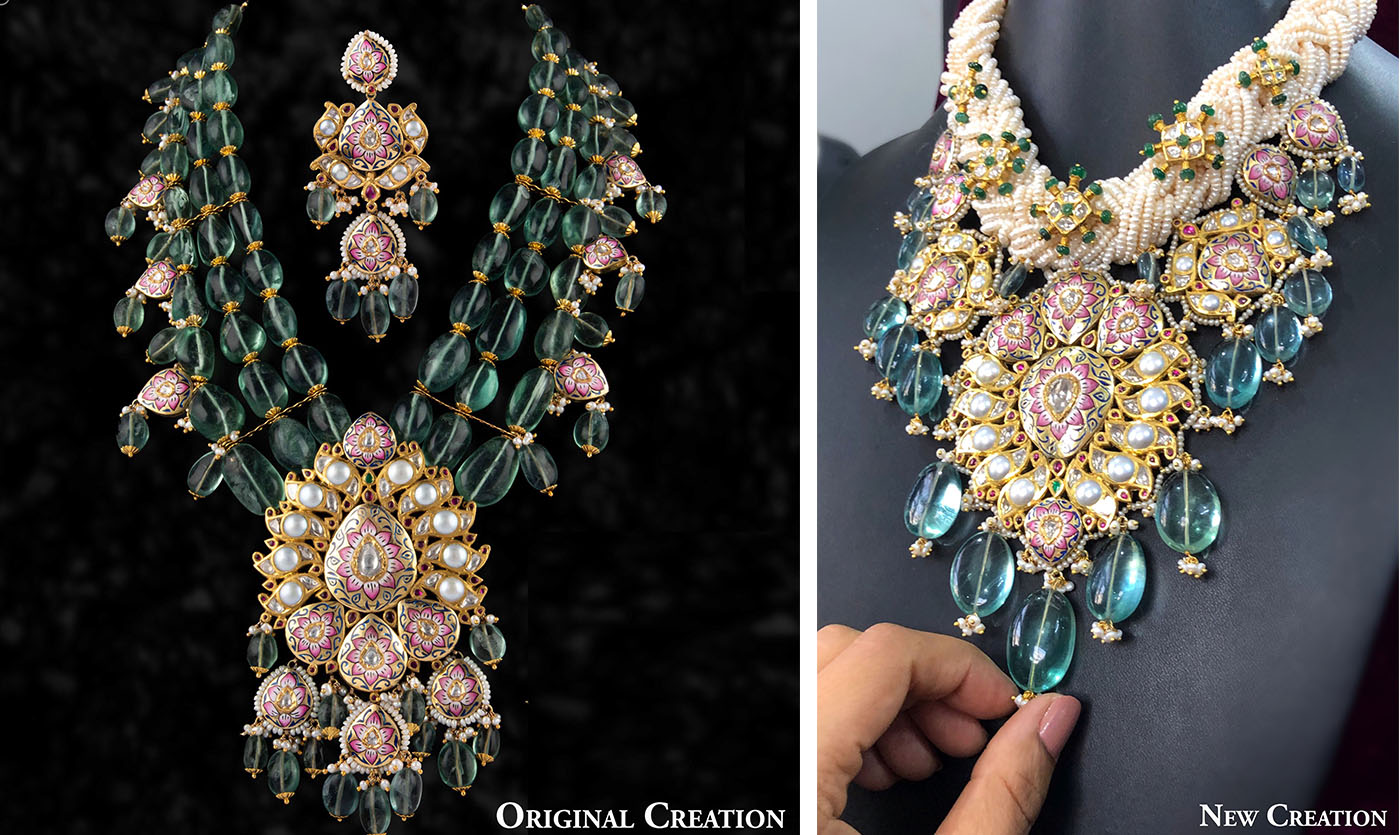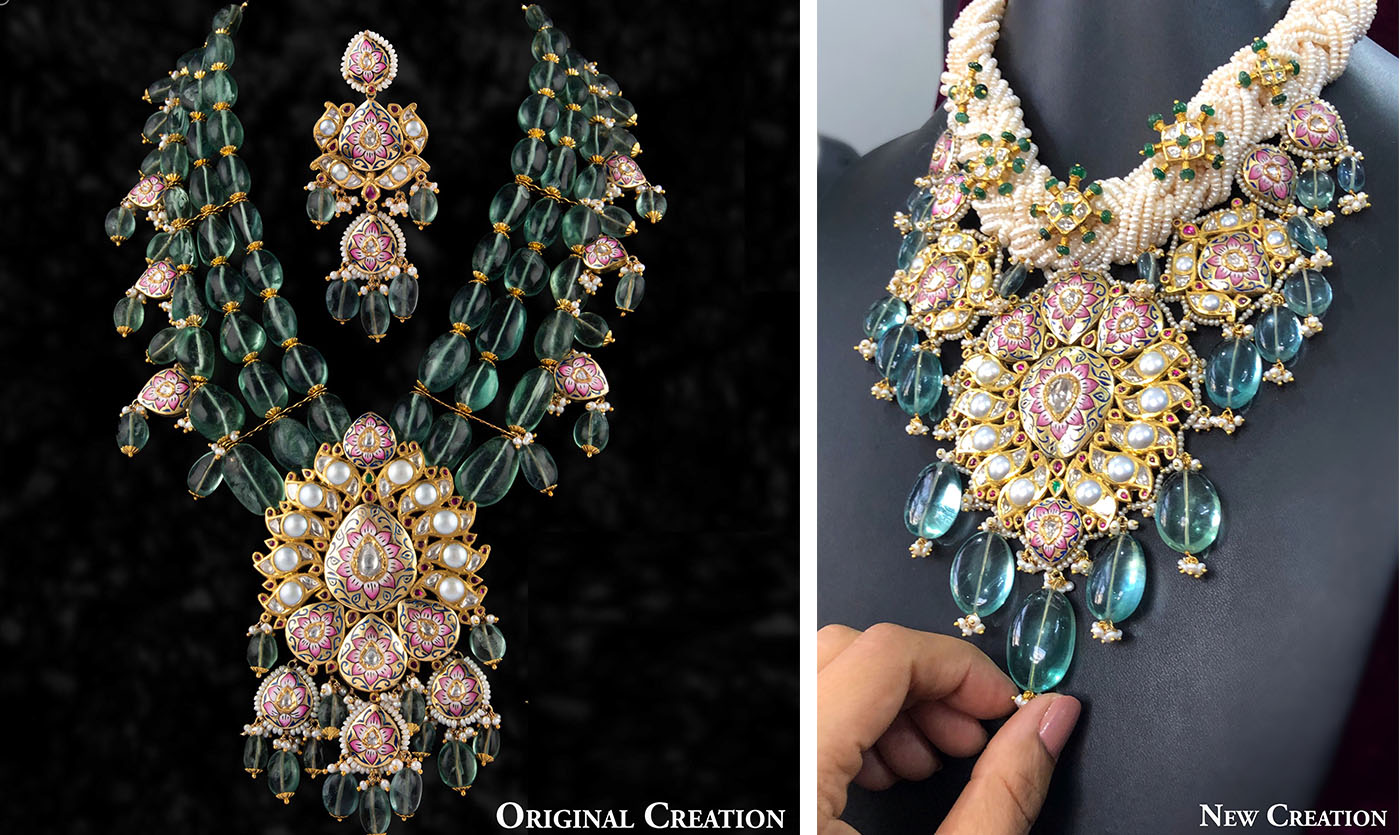 "The remodelling of the family jewels for a truly 21st-century lifetime is a growing trend, heirloom items, can be woven into beautiful, bespoke pieces and passed through the generations, this is not only cost effective but it hugely impacts the sentiments of the wearer " Vikas Sonee


Having a team of dedicated designers, experts and master jeweller, Vikas work's closely with a client's brief to create one of a kind designs, the final design is then placed in the hands of highly skilled master craftsmen who bring the object to life in.
"We want our customers to be able to enjoy their jewels, rather than locking them away for safekeeping" Vikas Sonee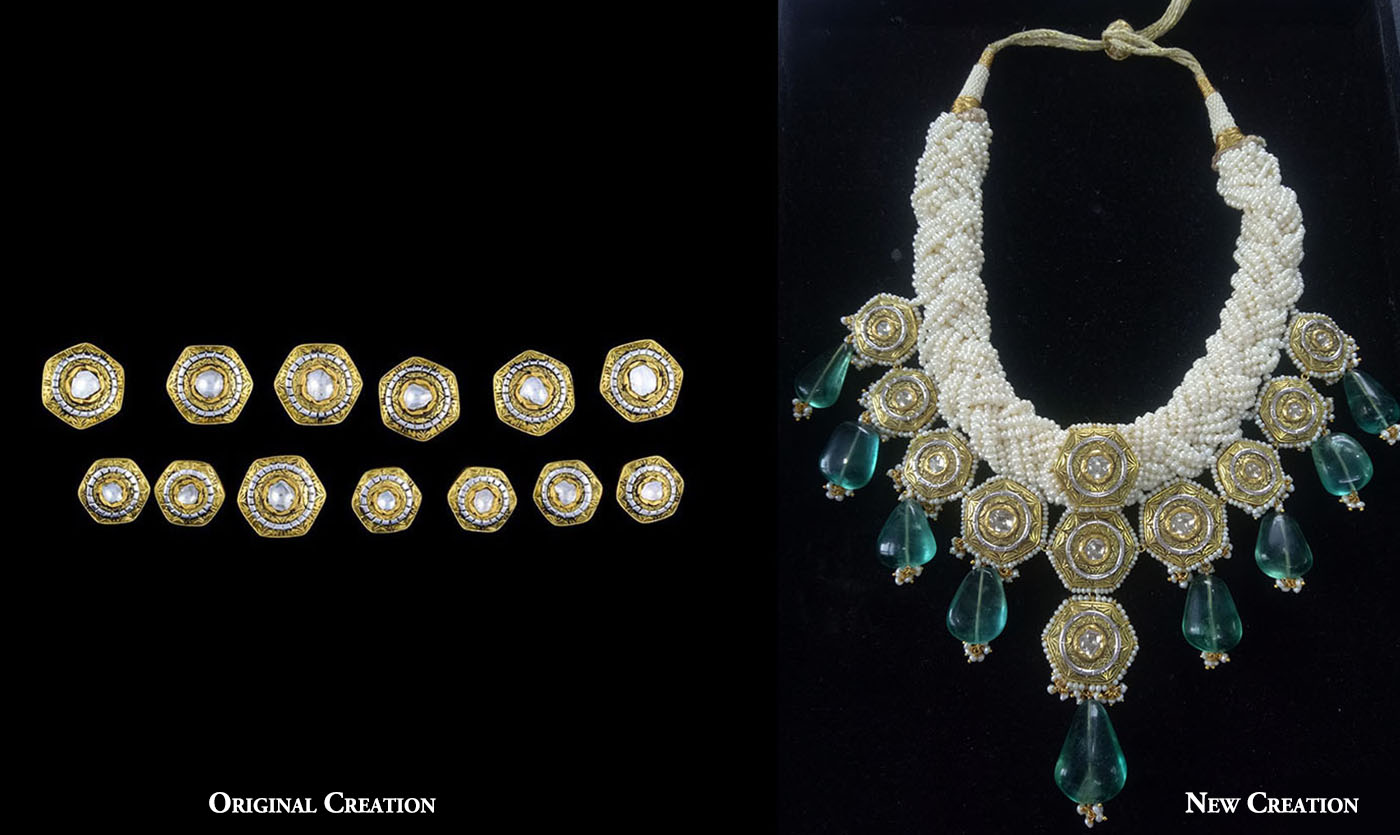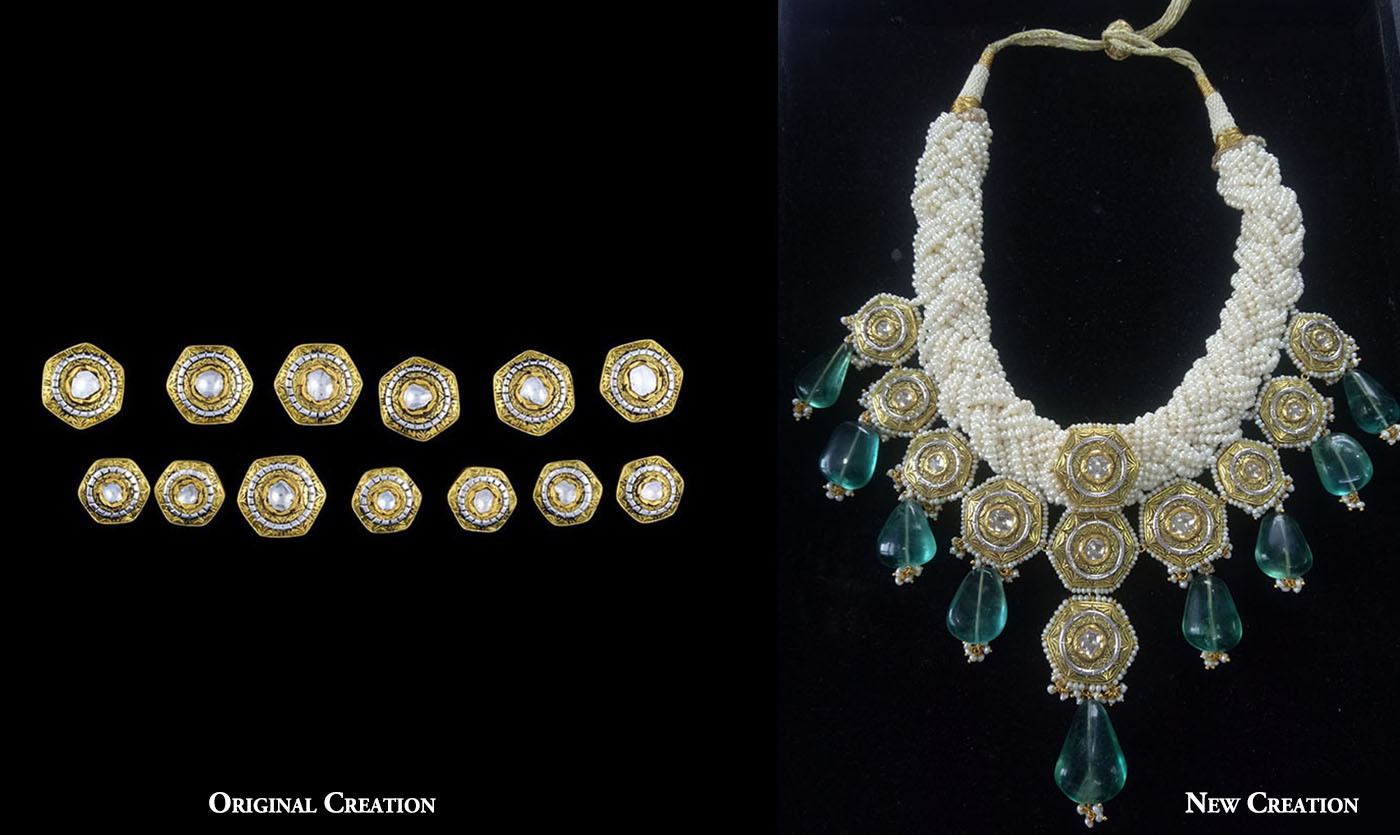 Certainly, he is the designer of the Millenials !!
Who helps in bringing a fresh new life into special pieces, by recasting gemstones into new rings, earrings, bracelets or necklace, and the gold from old jewellery can be reused to add to the new creation. Similarly, Sometimes a piece is no longer worn because the centre stone is broken, in such a case the stone can be recut, repolished, or replaced. Elements of two different pieces can be mixed to come up with a whole new design, The possibilities are:
Turn a ring to a pendant or vice –versa.
Take the diamond from an old bracelet and turn to an earring or bangle.
Pearls can be restrung to a shorter length or combined with other pearls to create a new look.
The gemstone can be set in halo to give a different look.
One can have their heritage items, or parts of them, remade into stylish, contemporary classics that can remain in, and be worn by, the family!
The Emotional connection you get with a remodelled piece of heirloom jewellery is something truly special, a lasting union of past, present and future !!