The "Munich Show- Mineralientage München" took place in Trade fair Munich, Entrance East from October 22-24, 2012.
The show founded in 1964, is Europe's important trade and public fair for minerals, meteorites, fossils, gemstones and jewellery and it serves as a great platform for exhibitors, dealers and collectors to connect, network and explore business opportunities. Gemworld Munich has been a part of the Munich Show since 2009 and is Germany's largest jewellery and gemstone trade fair.
It was an honour to be a part of the Munich Show that drew positive attention with over 300 International exhibitors and 30,000 visitors and to witness the wide product range of gemstones, gemstone jewelry, gemstone objects, engravings, silver jewellery as well as accessories and technology.
I started the show by discovering exclusive jewellery at the Alexander Laut booth. His work of art is crafted with the most exclusive gems, chosen by the talented designer himself and brought to life by masters in the art of jewellery making. The gems are playfully and dramatically arranged, each one becoming a unique and powerful statement.

The next stop was by Herbert Stephan KG who are known for supplying the world's jewellery industry for more than 75 years and uniting Idar-Oberstein's greatest artists under one roof. The three generations of the Stephan family, Herbert, Klaus, and Bernd Stephan always have shared one passion, making the best gems to provide the colors of the world. It was a delight to discover Stephan Cameo Jewelry and the new generation of cameos when sustainability meets creativity bringing out the true value of their raw materials.
It was an eventful Day 1 followed by a lovely dinner with friends from the Press.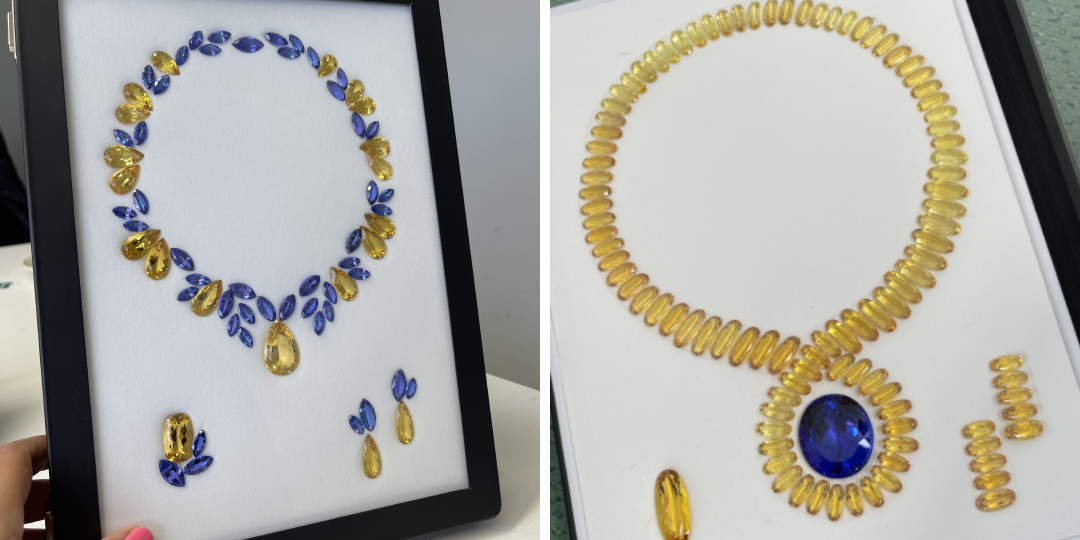 I enjoyed my Day 2 discovering a few unique and special gemstones at Paul Wild booth, a Germany-based company known for its skills and unique craftsmen in gemstone cutting for 10 generations. Paul Wild offers a diverse portfolio of color gemstones including Paraiba, Tourmaline, Ruby, Sapphire, Emerald, Tanzanite and Spinel, to name a few; which inspires world-leading jewellery design companies to create desirable items.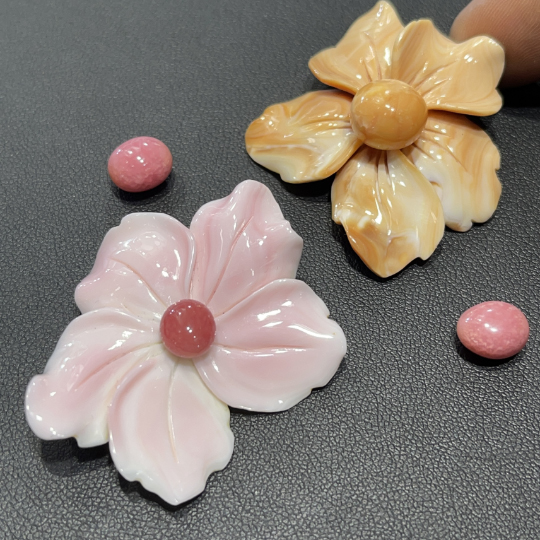 Natural Pearls being one of my favourite gemstones, it was a delight to see a collection of the big size Melo and Conch Pearls and a beautiful carving of Melo and Conch shells.
Natural specimens and crystals have fascinated mankind since time immemorial due to their rarity and uniqueness as well as their captivating aesthetics. It was a delight to discover the largest and most diverse mineral, lucky charms, collector's items in Europe under one roof at the Munich show. Clearly, Mother Nature is the best muse that never fails to impress.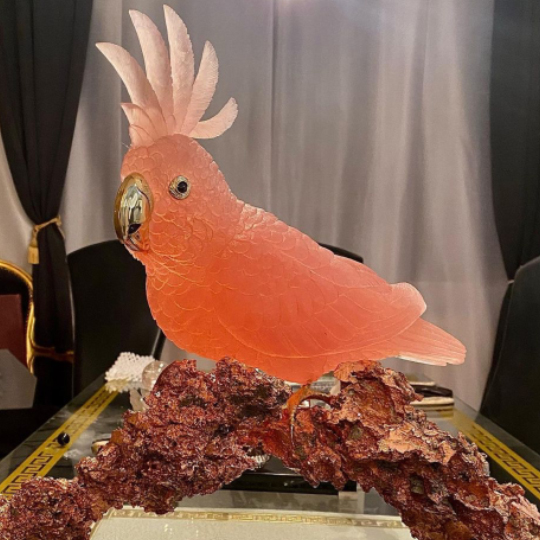 The Art of Gemstone Carving has been popular since ancient civilisation. This art is a combination of superlative craftsmanship and nature's precious minerals crafted by talented artists. It was a pleasure to meet Michael Peuster and discover his creative works of art!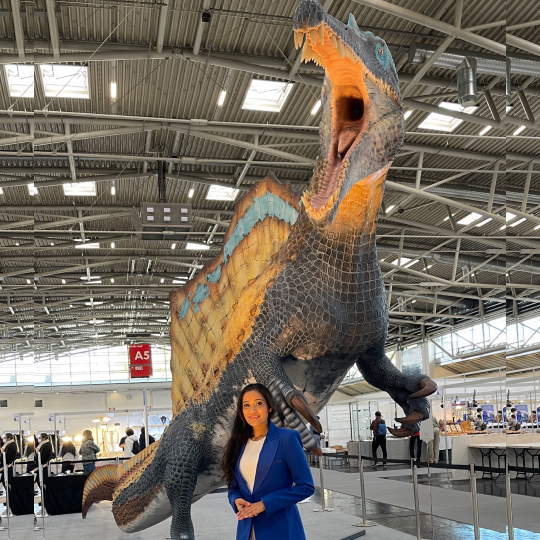 And finally, I would like to introduce you to the VIP guest of the show!
It was indeed one of the most memorable international shows. A lot of gratitude to the show organisers for hosting me. I look forward to Munich Show 2022!