Rosy Blue is one of the largest diamond traders and diamond manufacturers worldwide. With a long and distinguished history of excellence in the diamond industry, Rosy Blue is one of the world's foremost diamantaires.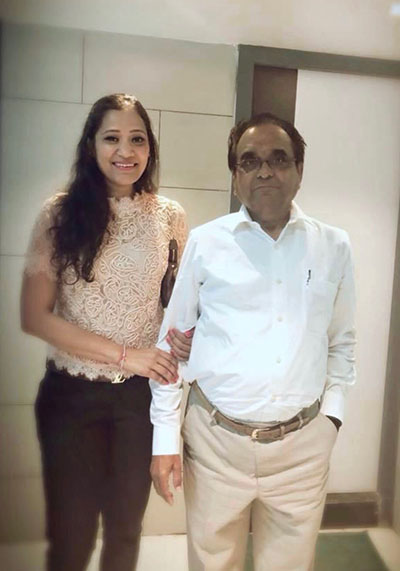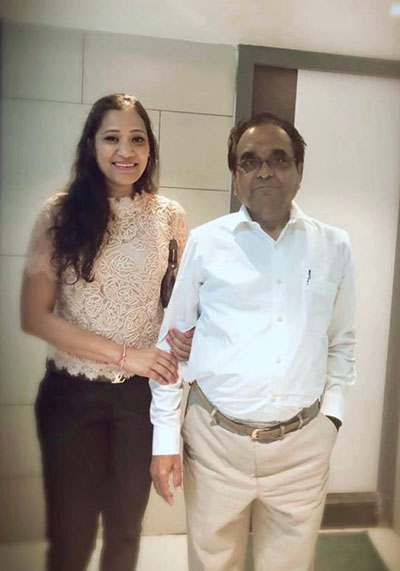 The company holds the largest place in my heart as it modelled me to be who I am today fuelling me with immense passion.
It gives me immense pride to visit ROSY BLUE INDIA Pvt Ltd the company from where I started my career into the dazzling world of Gems & Jewellery. It was only at here and with the blessings of Mr Arun R Mehta my mentor & guide I developed a deep passion for diamonds.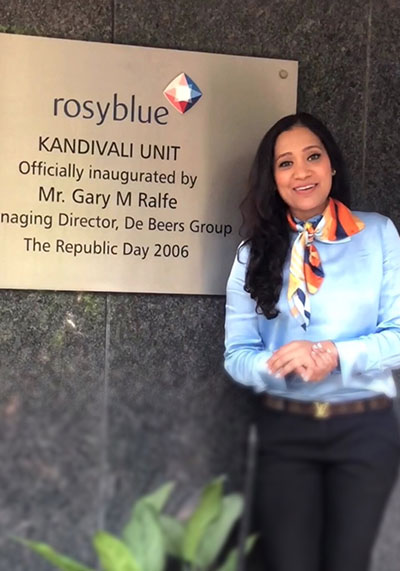 And today I would like to take this opportunity to share with you the process from rough diamond to polish in simple steps!
Diamond cutting is the process that takes a rough diamond and changes it into a shaped and beautiful gem. The process must be undertaken by a professional with expert knowledge, equipment, and tools for the job since every single decision made will affect the outcome of profitability.
Rough planning: Planning is done carefully so as to achieve the best output to minimize waste and maximize the yield of the rough stone. Sarin machines are used for measuring stones. It gives multiple plans out of which to select maximum yield or best-fitted plan. It also marks the stone surface as per plan selected which helps next process department or section to follow plan given. With this data, computer software are then used to formulate 3D models that will show the cutter the best way to optimize the rough.
Laser sawing: Laser sawing is a rough process where the machine cuts stones into two parts as per plan and marking given by rough planner. Stones are cut through Laser Beam or light. This will then allow the cutter to work on the pieces separately and also to utilize the rough fully.
Laser Conning: Laser conning is automated bruting or shaping process where stone gets cut through all sides like Table, Girdle, Pavilion, and Crown. It gives a Diamond layout after cutting it in laser conning machine.
Polishing or Faceting: after all rough process and brutting of stone, it is sent for polishing either with manual or automated machines. Cuts or facets are given to the stone with the desired perfect angles and proportions to achieve targeted output.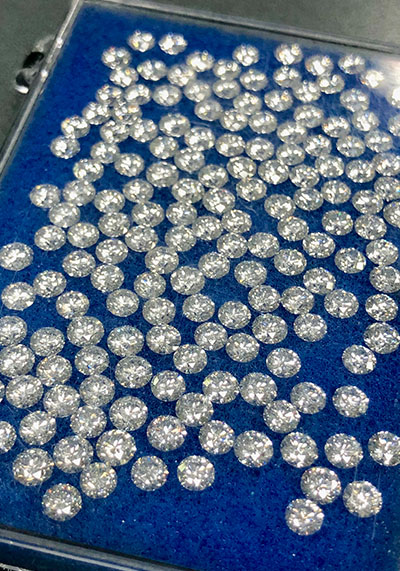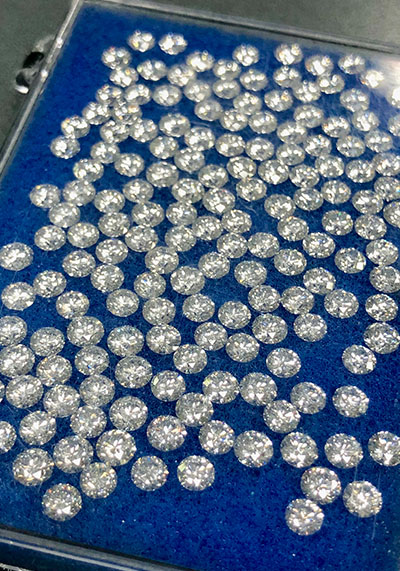 After the diamond is cut and polished, it is thoroughly inspected. The loose diamond is cleaned in acids to ensure that not a speck of dust remains, and further examined if it meets the quality standards.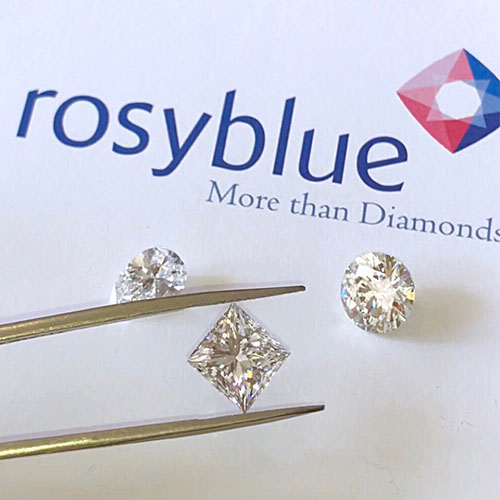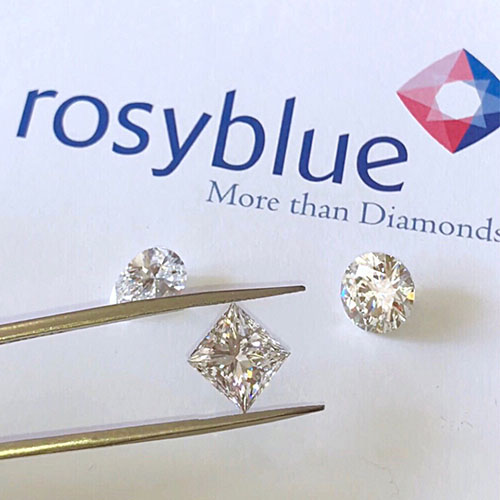 Each one of the diamond is so beautifully cut with absolute great symmetry and proportion!
Rosy Blue is respected by those at every level of the industry for its steadfast commitment to the highest standards. They do not only succeed for themselves, but also believe in delivering positive benefits to the suppliers, customers, employees, and the communities in which the company works and lives.
Certainly a company very close to me and truly MORE THAN DIAMONDS!!