IIJS Signature is the first trade show of the year 2020, it is India's topmost jewellery show, showcasing the best jewellery collections by the country's leading manufacturers. This year marks its 13th edition, hosting more than 700 exhibitors, 1300 booths, attracting 18,000+ visitors from over 325 cities and towns pan India and more than 55 countries globally.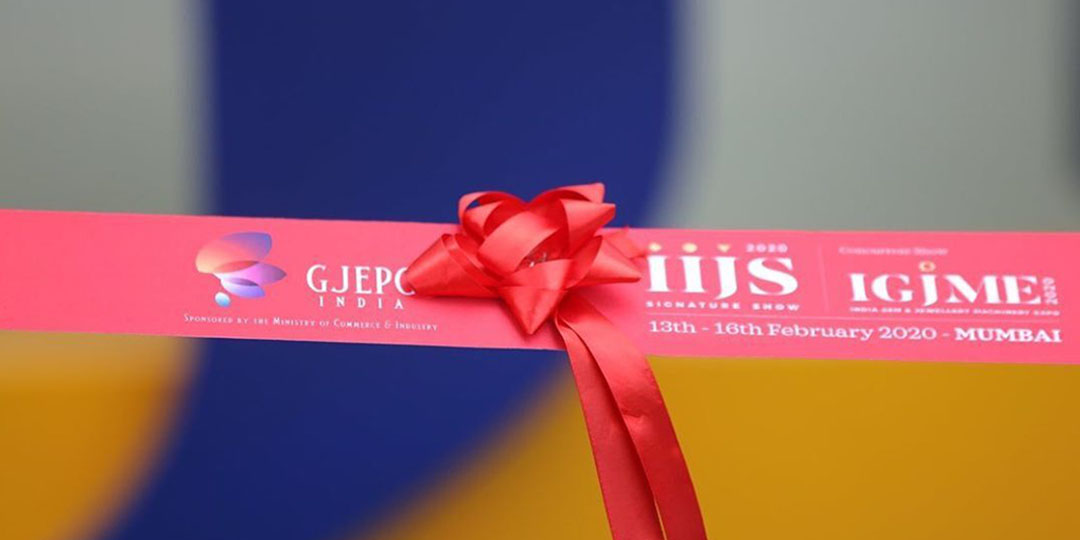 The rhythm of the IIJS Signature Show was set, by a special evening of the 3rd edition 'The Artisan Awards 2020' on 12th February 2020 at Four Seasons, Mumbai. The awards aimed at targeting 2021 buying season and to inspire India's jewellery designers to push their design boundaries and demonstrate their skills.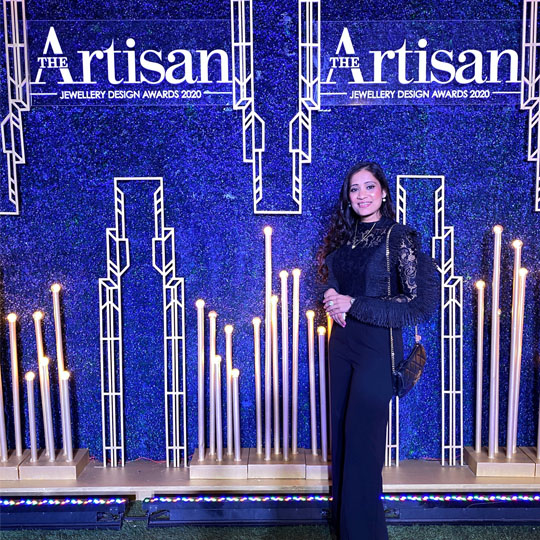 I was delighted to meet internationally acclaimed jewellery designer, Stephen Webster, who graced the annual momentous event recognising and rewarding the best in jewellery design; Paola De Luca, founder of The Futurist Ltd, a creative intelligence agency specializing in strategic and editorial projects in the luxury and jewellery sectors, best known for developing a Trend Book predicting global jewellery design trends; and 
David Brough, Editor and Co-Founder of Jewellery Outlook, a global online trade magazine aimed at retailers, manufacturers and designers; which reports on leading trade fairs and jewellery auctions around the world.
The theme for this year's awards was Architectural Gems. There were different categories at the awards namely Art-Deco, Neo Futurism, Islamic Arabesque. The awards were presented to 27 winners from 625 entries.
Theme 1: ART DECO

Back in the day, Art Deco represented luxury, glamour, exuberance and faith in social and technological progress. The concept of Art Deco was not just a single style but a pastiche of different and sometimes contradictory ones.



1. Winner: Harjas Kaur; jewellery manufactured by A'Star Jewellery.
2. First Runner Up: Arif Hossain; jewellery manufactured by A'Star Jewellery.
3. Second Runner Up: Monu Jain Gupta; jewellery manufactured Monu Jain Gupta.
Theme 2: NEO FUTURISM
Neo-futurism is an early-21st century architectural style, which evolved out of high-tech architecture. It is a concept that incorporates an urban design that is in touch with human emotions, ethical values and sustainability.



1. Winner: Namrata Bhardwaj; jewellery manufactured by A'Star Jewellery.

2. First Runner Up: Kosha Shah; jewellery manufactured by Anand Shah Golden Jewels.
3. Second Runner Up: Jinal Patel; jewellery manufactured by Reliance Jewels.
Theme 3: Islamic Arabesque
The Arabesque developed out of early traditions of plant-based scroll ornament in the cultures taken over by the early Islamic conquests. It is often used to symbolize the transcendent, indivisible and the infinity in nature.

The Winners are –
1. Winner: Kaushik Mondal; jewellery manufactured by Tanvir Kumar
2. First Runner Up: Ketki Ambardekar; jewellery manufactured by Jewel Goldi
3. Second Runner Up: Sonali Sheth; jewellery manufactured by World Of Sphere.

I feel so elated to share the award-winning designs in each category and convey my heartiest congratulations to all the winner.




After a great evening at 'The Artisan Awards 2020', I was looking forward to visit the IIJS Signature Show 2020.

The show was inaugurated the event by Mr Subhash Desai, Hon. Minister for Industries & Mining, Maharashtra State, and Mr. Pramod Kumar Agrawal (Chairman, GJEPC) along with other committee members.

I was delighted to discover a Start-Up booth, an initiative taken by the IIGJ MUMBAI and GJEPC to support the young aspiring talented youth of the country! They have designed exclusive jewellery under a specific theme, taking 6 months to execute their creativity and learned Designing, Coral Draw, CAD, Manufacturing, Merchandising and Visual Merchandising during this duration.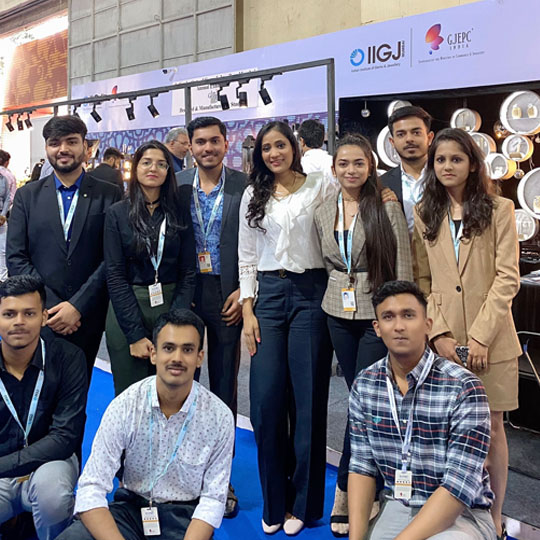 A total of 190 pieces were designed by 38 students, where each student designed 5 pieces. The themes are Metaflora, Magnetic Minimalism, Deco Geometry, Circular Links, Organic Flavors, Body Bejeweled.
Along with designing the jewels, the mood board, inspiration boards, consumer profile and look book of the collection were all also created by the talented graduating students! Watch the video in the link below.
It was indeed a pleasure to see the emerging youth of the country excelling so high!
I was extremely happy to discover a special Design Gallery for Designers and Women Entrepreneurs.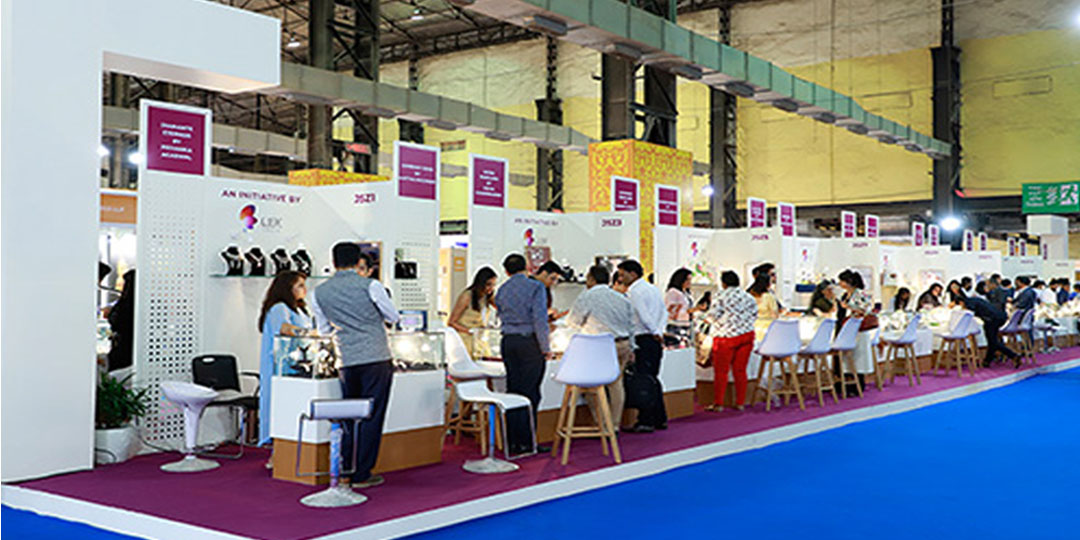 The GJEPC was assisted by the Women's Jewelry Association (WJA) led by Nirupa Bhatt, GIA's Managing Director for India & the Middle East in putting the gallery together.
 Suffice it to say that it was most refreshing to see the absolute plethora of talent on display, where each designer had something unique to offer. The designers included both men and women; as well as new entrants and stalwarts.


A keen admirer of Diamonds and Gemstones jewel, I am sharing a few of my favourite jewels from the show.

Karshev Jewellery had one of a kind exclusive jewels, each creation was an epitome of great craftsmanship and finishing to detailing, made using the finest quality of Gems.
Featured above are a few of my favourite pick from their booth.

L to R:
1) Diamond Maag Tika

2) Multi-gemstone Bracelet
3) Multi Sapphire and diamond earrings.

My second favourite Diamond Cut after a Round Brilliant Cut Diamonds are Rose Cut Diamonds, I discovered few exclusive, mesmerizing Rose Cut diamond along with Emerald jewels, each one so unique and exceptional.
L to R:

1) Lariat necklace, made with Fancy Rose Cut diamonds, detailed with intricately carved Emerald beads by Birdhichand Ghanshyamdas
2) Rose Cut diamond and Zambian Emerald cabochons necklace by Jatin Gems.
3) Hexagonal shape, Zambian emeralds cabochons and Rose Cut diamonds and full-cut diamond chandelier earrings by Wondercut Jewels.

A different form of Art made with ace craftsmanship, caught my attention by Rajendra Gems Booth, a Chess game board made with rare Zambian emeralds and intricate enamel work.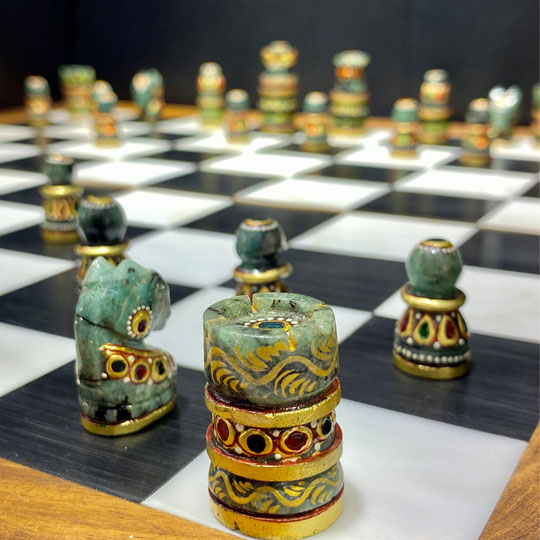 My 4 days at the show we're full of learning and insights, I feel grateful to work in an exciting and fun industry that has the capacity to do so much good for so many people, thank you GJEPC for putting up a spectacular show for us! I am looking forward to the August IIJS 2020 show!