It was a pleasure being a part of the 38th edition of the Intergem Show; an International Gems and Jewellery show from 23rd-25th September 2022 at Germany's gemstone capital, Idar-Oberstein and experience the finest gems, exquisite jewellery, fascinating objets d'art:
Let me take you through a few of my discoveries.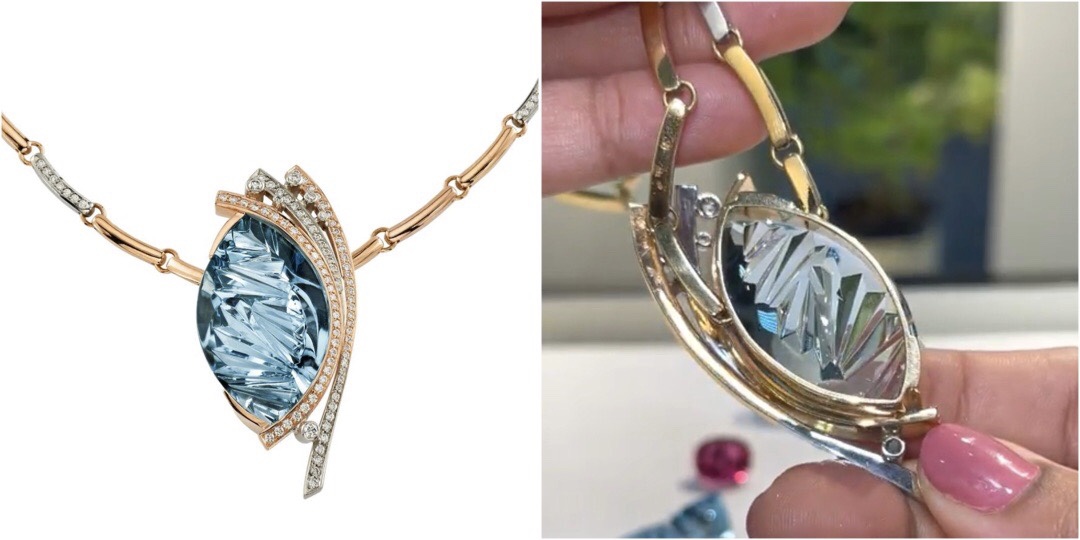 German artists and craftsmen are known for their exquisite craftsmanship and gemstone cutting. Representing the epitome of German craftsmanship in gemstone cutting and jewellery, by Kreis Jewellery; the Kreis-Cut with diamonds in red- and white gold.

The art of gemstone cutting is known as lapidary. With expert skill, the lapidarist can turn a rough mineral into a valuable gem. The techniques used in gemstone cutting have developed over many centuries and these skills, combined with innovative techniques; produce the best result!
Presenting a quick journey of a rough Aquamarine to a Polished layout of Aquamarines by HC Arnoldi.

It was a pleasure meeting the creative team at Groh+Ripp who had a wide variety of exclusive gemstones set in a layout, making it a very interesting experience for the visitors to make their selection.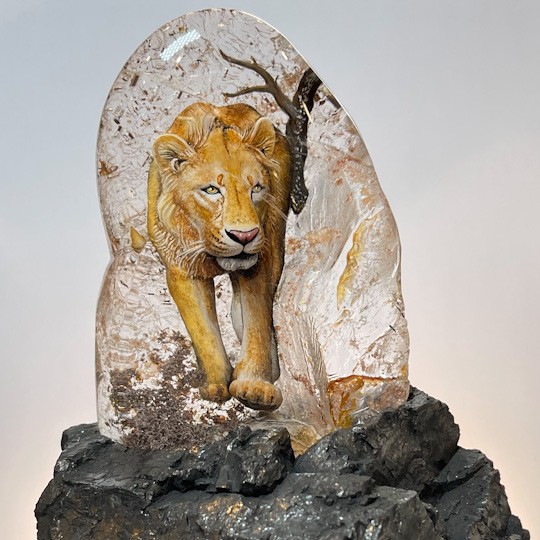 I discovered a magnificent hand-carved painting of a lion in oil colours on rock crystal; crafted using the Intaglio technique by Daniela Becker.
Intaglio, which comes from the Latin tagliare – to cut. In the Intaglio technique, the carving surfaces are smooth and the figure appears to be reflected in the stone. In effect, the embossing is done on the back of the stone by carving out the figure itself rather than the background, as in a cameo. This sort of cameo can be viewed from two directions – from the smooth side, the viewer will see the figure "floating" in the stone.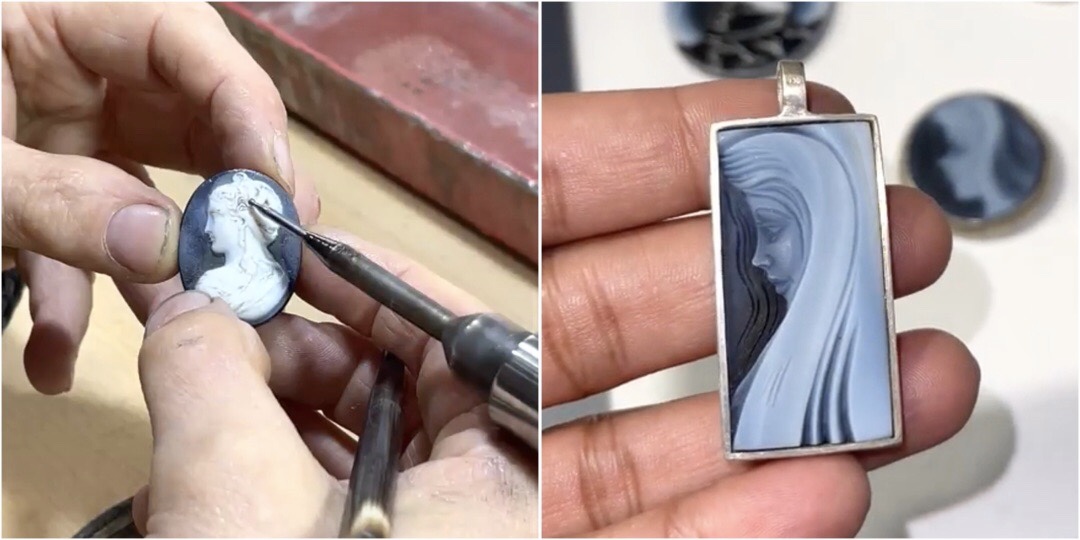 At Andrea Sohne's booth, I saw very intricately carved cameos made using the Relief technique, where the subject – a figure, animal, or element of nature – is embossed and the background is pared down through carving. The embossing reveals the stone's natural layers of color and uses them for the image and the background. The technique employs sharp tools similar to those a dentist uses.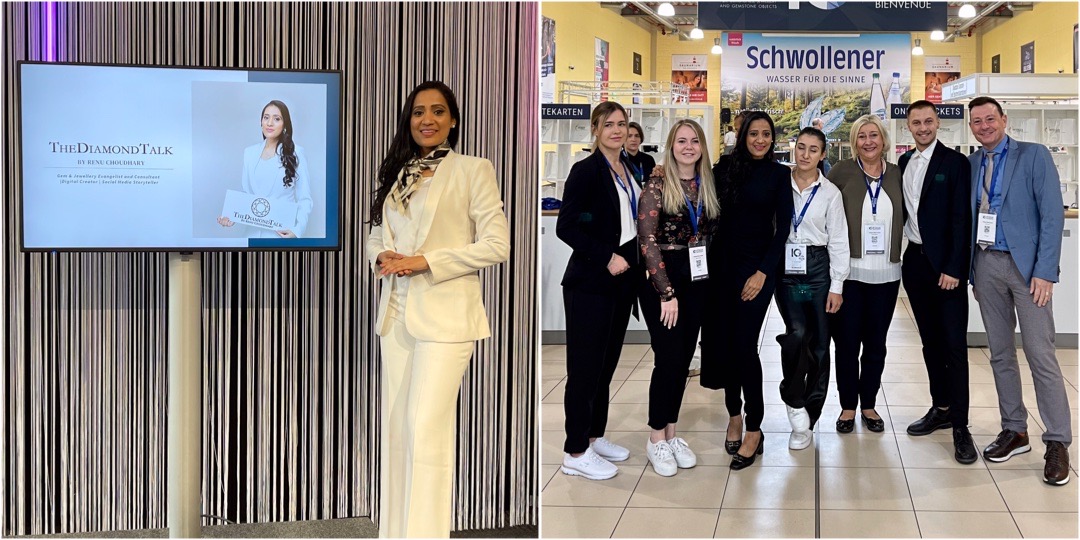 And finally, I also had an opportunity to present the "Past Present and Future of Gemstones" at the Intergem Show in Idar-Oberstein; the gemstone capital of Germany. I highlighted the significance of gemstones from ancient times to the growing popularity of gemstones in the 21st century.
It was a wonderful experience being at the Intergem Show and witnessing the finest gemstones and jewels from Idar Oberstein.