The Italian goldsmiths are known for their unique and artful approach to handcrafting masterpieces by combining classic style with contemporary design. Did you know; that two-thirds of all the gold jewellery produced in Europe comes from Italy, and Vicenza is the world capital of gold jewellery making?
In my previous article, I had shared a few important Indian Jewellery Terms
Let me take you through a few of the important Italian craftsmanship techniques used to create jewellery by Italian Goldsmith.
Rigato:

Rigato is a form of engraving that is achieved using a special Burin tool that has been used since the Renaissance period. This form of engraving consists of many fine lines parallel to one another, which creates a fine, fabric-like texture.
Modellato: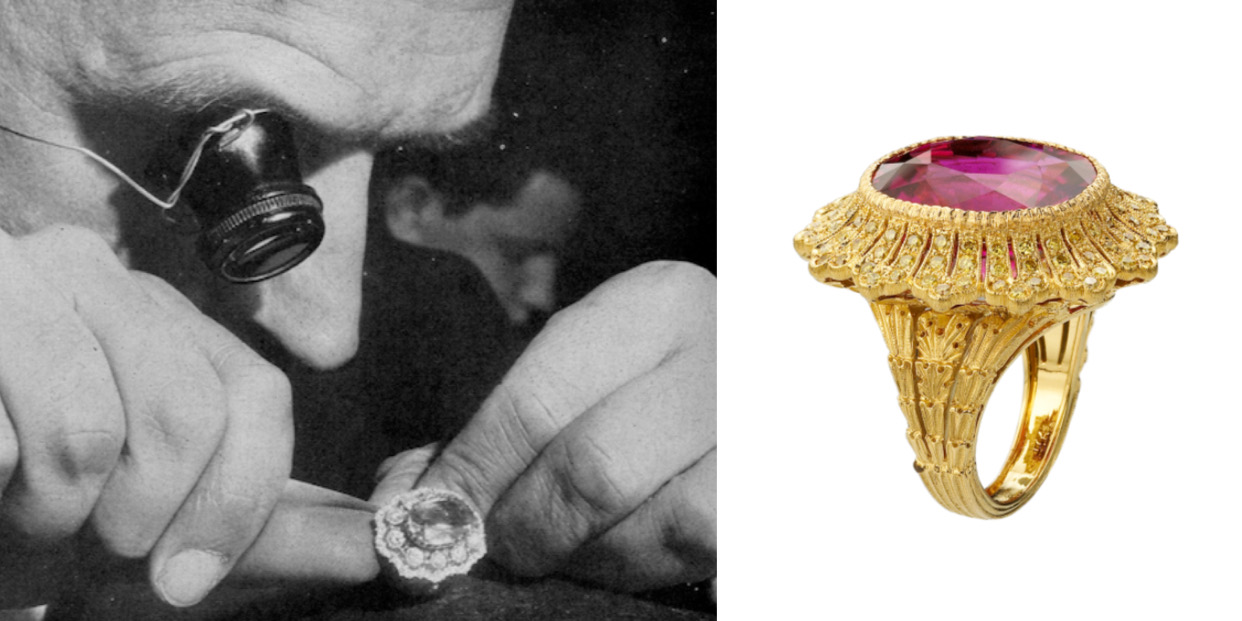 Modellato is the most complex engraving technique whereby ornamental shapes are reproduced to create a three-dimensional effect in high relief. It is often used in nature-inspired -themed designs containing leaves and flowers. Modellato is most often applied to edges and profiles of jewellery pieces, to produce sophisticated micro sculptures.
Enchaining:

Chaining is the union of compositional elements which are chained together on the rear of the jewel using small links, that are carefully examined ensuring complete flexibility is achieved.
Tulle:

Tulle, also known as "honeycombing," is a specific openwork technique which involves cutting the sheet with a hacksaw until a network of minute polygonal holes is produced. This network can be enriched with applications in gold or precious stones. This technique is extremely complex and labour-intensive and requires an extreme level of precision in its execution.
Lace:
The Venetian embroidery inspired the technique of lace. In this technique; spaces in the form of geometrical or leaf shapes with incisions and gems resemble lace embroidery.
The interplay between empty and full spaces characterising lace is elaborated with great attention to detail.
Twisted Thread:

Filo ritorto (or "twisted thread") is a complex working technique, whereby a special tool is used to squeeze out gold, transforming it into a fine thread which is then twisted back upon itself. Numerous tiny circles are chained together to produce a shimmering cascade.
I have briefly shared a few of the Italian jewellery-making techniques, stay tuned for more!!