The 54th edition of the Istanbul Jewelry Show took place from 05-08 October 2023 at the Istanbul Expo Center, and it was a pleasure to revisit the show after the March 2023 Istanbul Jewelery Show.

Istanbul Jewelry Show is recognized as one of the top five jewellery exhibitions in the world and as Türkiye's first and only specialized international jewellery exhibition, that aims to bring together important companies, brands and buyers of the jewellery industry since 1986.

Besides sharing the latest trends and designs, I was delighted to be a part of the panel discussion and share my thoughts on the topic "Secrets to Success In Social Media and Digitalization in The Jewelry Industry".
I have shared below the question asked by the audience and my answer:
Question: "How often should one post on social media?"
My answer: "More than focussing on the Quantity of the content to post; it's very important to focus on QUALITY and share content which will be value-creating and leave an impact in the mind of he audience; for QUALITY over quantity always Wins!!"

Delighted to introduce Al-Naqash a jewelry manufacturer and wholesale company from Istanbul.
Their speciality is uncompromising quality with attention to detail, and their willingness to embrace innovation is reflected in their creations! Moreover, every piece of Al-Naqash jewellery is meticulously crafted by skilled artisans, who combine traditional techniques and modern aesthetics to create a perfect amalgamation of beauty and elegance!

It was a pleasure visiting Roberto Bravo and admiring their "Roberto Bravo Marrakech" collection inspired by the architectural richness of Marrakesh. The collection is handcrafted in precious inlays and diamonds; and is a beautiful fusion of traditional and modern designs, that combine cultural elements with modern aesthetics!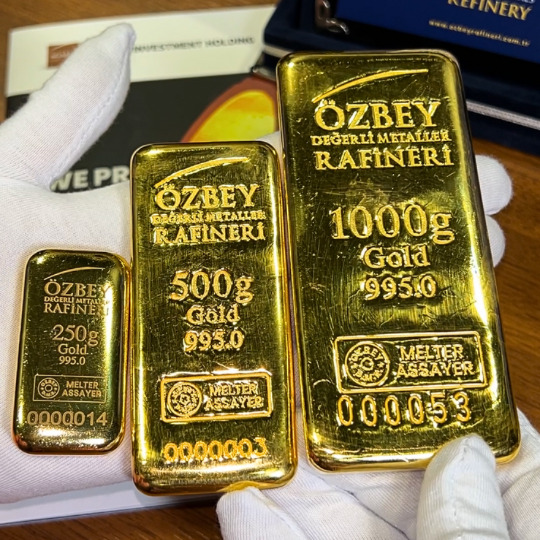 GOLD is perceived as a symbol of wealth, power, and has been used over millennia in jewellery and as a means of barter exchange. Turkey's relationship with gold is deep and ancient. With the fourth largest gold demand in the world and as the second biggest exporter of gold, after Italy, Gold is a part of many facets of Turkish life. For example; the use of gold coins was pioneered by merchants in ancient Turkey, and in the modern world, gold still plays an important and evolving role in Turkey's economy.
At Özbey Precious Metals and Refinery a brand renowned for providing +500 tons of gold and silver annually at international standards, I had the pleasure of viewing their GOLD BARS!!

The Ottoman Empire ruled over Istanbul from the late 13th century until the early 20th century and had a very significant influence on Jewellery making with the use of exquisite craftsmanship, symbolic elements, and incorporation of precious materials. This influence is still evident in contemporary jewellery design, and pieces inspired by Ottoman traditions which are treasured by collectors and enthusiasts around the world!
At the Istanbul Jewelry Show, I discovered the above jewels inspired by the rich heritage of the Ottoman Empire.
1) A traditional jewellery from Libya; inspired by the Libyan flag's colours and symbols. The symbol of the star and crescent, seen on the flag, represents Islam and has been historically associated with the Ottoman Empire and other Muslim cultures.
2) A timeless watch inspired by the Ottoman Empire, by Arden's Fine Jewelers, that reminded me of the exquisite watches and clocks I saw during my visit to the Topkapi Palace Musem, a must-visit
Diamond and gemstones jewels:
3) A machine that crafts lightweight gold shawls that are now attracting the attention of both the fashion and jewellery industries and are accessible to a wider reach of people and companies.
4) Wearing heavy, chunky jewellery has been the trademark of the brides for centuries. Featured above is a 21 kt gold necklace and belt.

And lastly sharing a few of my favourite gems and diamond jewellery seen at the show.
1) Mozambique Ruby necklace by Dila Jewellery.
2) Amythyst diamond pendant and diamond necklace by Euro Diamond.
3) Tanzanite layout by Takat.
Thank you Istanbul Show for the wonderful opportunity and I look forward to the next edition.