I take immense pride in sharing insights on rich heritage and jewels of the royal family! I'm thrilled to share about most colourful Maharani in Indian history, Maharani Sita Devi of Baroda, also known as the "Indian Wallis Simpson", who changed the face of royal fashion with her carefree, charming, bold, and flamboyant lifestyle and who had a thousand of sarees, bags, shoes and exquisite jewels from the house of Harry Winston, Cartier, Boucheron, Van Cleef and Arpels and many more!
So, ladies and gentleman, join me on a global virtual tour from Madra, Baroda, New York, Paris to Monaco! Are we ready?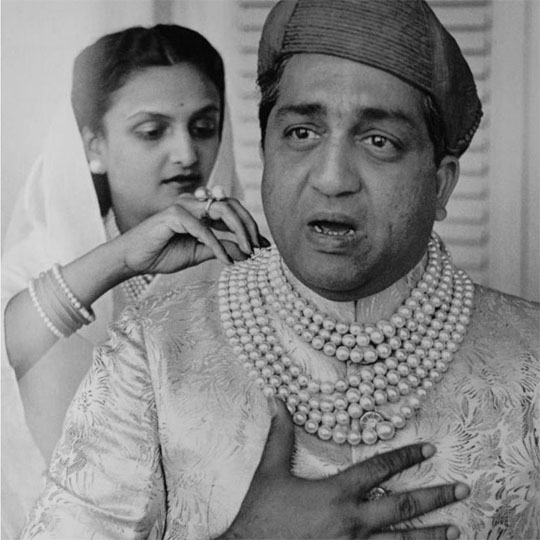 A social butterfly since her early days, Maharani Sita Devi was born to a zamindar Telugu family in Andhra Pradesh in 1917 and was first married to M. R. Apparao Bahadur, Zamindar of Vuyyuru. One of her close friends was Princess Niloufer, the daughter-in-law of the 7th Nizam of Hyderabad. Maharani Sita Devi met her second husband Maharaja Pratap Singh Gaekwad of Baroda at a horse racing event in Madra and got instantly drawn to each other and the couple decided to get married. Since it was Sita Devi's second marriage, a team of legal consultant advised Sita Devi to convert to Islam first to dissolve her first marriage with the Zamindar under Indian law. The couple got married in 1943. Initially, The British Viceroy in New Delhi summoned the Gaekwad to contest this marriage but accepted it later in consultation with legal advisers, however, they didn't refer to the Maharani as Her Highness.

After tying the knot, the married couple travelled around the world from USA, London, Paris to Monaco, buying all types of luxurious items and living life to the fullest! Maharani Sita Devi travelled with no less than a thousand sarees and had well-coordinated shoes, furs and jewellery. In 1946, the couple decided to settle away from India. They bought a mansion in Monte Carlo, where Maharani Sita Devi took up permanent residence and Maharaja often visited her bringing some of the great treasures of Baroda to Monaco.

The Maharaja of Baroda was the most impactful of the Indian prince and was attracted to Natural Pearls and precious gemstones. He enjoyed displaying his royal jewels and had the finest collection of PEARLS! Baroda Pearl Carpet circa 1865-70, originally commissioned as a gift for the tomb of the Prophet Muhammad. This carpet is a living testimony to the flourishing pearl trade in the past between the Persian Gulf and India.

The rectangular-shaped pearl carpet is made of a combination of silk and deer hide. It is densely embroidered overall with a design worked in strings of over 2.2 million pearls. Across the centre of the carpet, there are three large round "rosettes" placed symmetrically. The centre of the rosettes is filled with diamonds and surrounded by larger strings of Natural Pearls. There are a total of 32 smaller diamond rosettes, embellished with sapphires, rubies and emeralds set in gold, placed right around the border of the carpet. In between the smaller diamond rosettes, are found still smaller rosettes centred around ruby and surrounded by eight other rubies, all surrounded by strings of pearls.
Maharani Sita Devi also had a wide range of Pearl jewels. Sharing with you another gorgeous Pearl jewel; the centre button of huge natural pearl seen in the bracelet was originally embedded into a ring and later integrated into a bracelet by VCA in 1958.

Maharani Sita Devi had a very bold and charismatic personality and lived a very rich lifestyle. She was often seen at the Waldorf Astoria of New York or The Dorchester of London, with her hair tied back to show off her earrings and necklaces, and her hands were often posed elegantly to show off her bracelets and rings, majority of the jewels were commissioned by Van Cleef & Arpels and she being a very important client to VCA, was fondly known as Mrs Brown by the sales team. Maharani took her love for jewels so seriously that she also commissioned gold tongue cleaners from VCA.

Maharani Sita Devi's Paris dressing room has thousands of sarees, each matched with shoes and a purse. A Monsieur Erigua opened a factory called Saree & Co and made French chiffon sarees for her. She lived a luxurious lifestyle, attending exclusive parties and drinking Baron de Rothschild's Bordeaux, which explains the reason behind her title, 'Indian Wallis Simpson and was extremely fond of her Mercedes W126, which was custom made by Mercedes-Benz.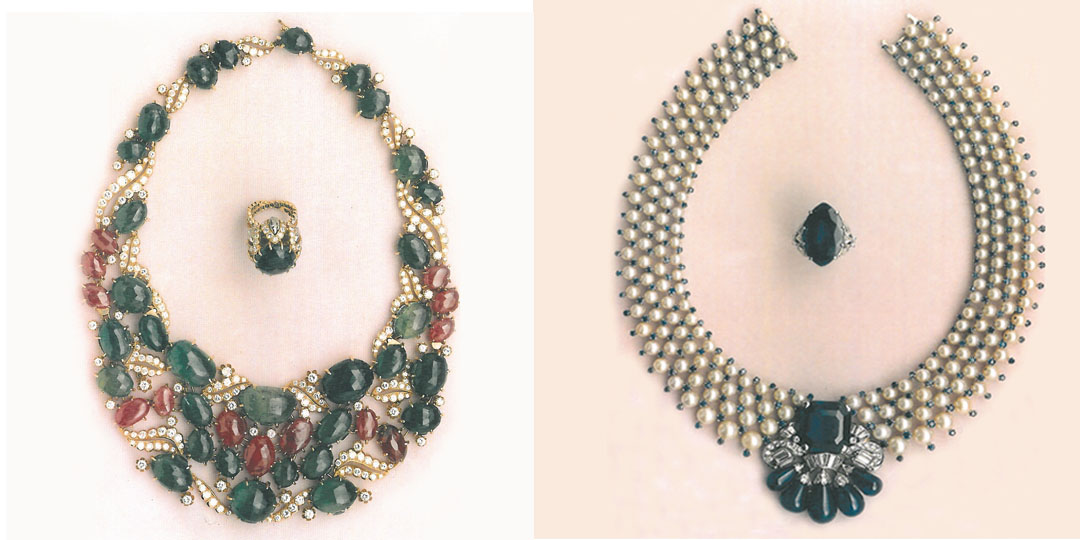 Allow me to narrate one of the incidents from a party attended by Maharani Sita Devi. In 1953, Maharani Sita Devi had sold a pair of bejewelled anklets embellished with large emeralds and diamonds to Harry Winston, the jeweller later crafted a gorgeous necklace with the gems from the anklet and sold it to Duchess of Windsor Wallis Simpson. The Duchess wore the necklace to the 1957 New York ball, also attended by Sita Devi. When other guests were admiring the necklace at the party, Maharani Sita Devi passed a statement that those jewels looked just as nice on her feet. The embarrassed Duchess returned the necklace to Harry Winston.
Besides the luxurious lifestyle and the jewels, Sita Devi's biggest treasure was her son, Sayaji Rao Gaekwad (8 March 1945 – 8 May 1985). Nicknamed "Princie." However, Sita Devi suffered a tragedy in 1985 when her son committed suicide after his 40th birthday. The PRINCIE DIAMOND, which was named after Maharani Sita Devi beloved son. The story goes, that Sitadevi and her son Princie were special guests of honour at a party held in Paris in 1960, by Van Cleef & Arpels , where Pierre Arpels named the diamond "Princie" in honour of the 14-year-old Prince of Baroda.

The princely royal couple travelled the world and went on a shopping spree buying all types of luxurious items. They also transferred many important jewels from the Baroda treasury. When Baroda was integrated into the newly independent India, Indian officials recovered only a few of the items, since most of the jewels had been transferred to the Maharani Sita Devi's ownership.
Despite all the luxuries and money in the world, Maharani Sita Devi's life ended rather traumatically. She divorced her husband in 1956 and continued to live lavishly, but in loneliness. Maharaja Pratap Singh Gaekwad rested in peace in 1968 and Sita Devi spent her remaining years avoiding tax officials from various countries and once her wealth started to deplete, she was forced to auction off some of her precious jewels beginning in 1974.
After her son's death in 1985, her life came crashing down, and in 1989 Maharani Sita Devi passed away in her Paris apartment.

Maharani Sita Devi had the following titles:
1917–1935: Rajkumari Sita Devi of Pithapuram
1935–1943: Her Highness Rani Sita Devi, Rani of Vuyyur
1943–1989: Maharani Sita Devi Sahib Gaekwad, Maharani of Baroda
The luxurious lifestyles of Indian Royal family and the beauty of their jewels is incomparable.
Stay tuned to my next article on royal jewels!
Credit: Pratiek Dhadha, History of Vadodara blog. Credit Mobilier De Monaco, Wikipedia
_________________________________________________
Disclaimer: The above images belong to their respective sources, where rights may be held. Usage here is for information/reference purpose only.