His Highness Prince Karim Aga Khan IV, an Imam and spiritual leader of the world's 15 million Ismaili Muslims assumed the role of 49th Imam of the Shia Ismaili Muslims at the age of 20 and over the years he has contributed to the development of education and charity projects in the underdeveloped region.
His Highness was married twice:
1) His first wife was former British model Sarah Frances Croker-Poole, who assumed the name Begum Salimah Aga Khan.
2) His second wife was Gabriele Renate Thyssen, who assumed the name Begum Inaara Aga Khan.
In this article, I will be sharing the spectacular jewels of Princess Salimah Aga Khan, who had exclusive jewels designed by Van Cleef and Arpels, Boucheron and Cartier and other designers, that were auctioned Christie's Jewels Geneva in 1995.
Princess Salimah earlier known as Sarah Frances Croker-Poole was born in New Delhi, India in 1940, during the last days of the British Raj. Sarah took up education in the UK and later finished school in Paris. She was a celebrity, fashion model and starred in several TV commercials. She met HH Prince Karim Aga Khan in London and the couple got married in 1969, thereafter she was called "Her Highness The Begum Aga Khan", and informally as Sally.

Princess Salimah Aga Khan had a love and flair for art and jewellery, throughout her life, she collected an exquisite collection of jewels set with extraordinary gemstones. Her marriage to HH Prince Karim Aga Khan led to an acquisition of a vast collection of jewellery that was crafted especially for her. The couple lived in France, spending summers in Sardinia and winters in Saint Moritz with Europe's high society.

HH Prince Karim Aga Khan and Her Highness The Begum Aga Khan's marriage lasted about 25 years and they were blessed with three children. By 1984, they both decided to live separately and got divorced after 11 years in 1995, thereafter she kept the title of being called "Princess Salimah Aga Khan" but lost the title of "Her Highness".
Now talking about jewels! We love to have a different kind of bags and clutches, don't we? Featured below are a few varieties of the bags of Princess Salimah auctioned at Christie's Jewels Geneva 1995.

Princess Salimah decided to sell her multimillion-pound collection of jewels, which included inherited jewels from her grandmothers along with exclusive jewels designed especially for her by Van Cleef and Arpels, Boucheron and Cartier and more, to raise funds for a charitable foundation, this decision was followed by a legal case. However, HH Aga Khan couldn't stop his former wife to sell the jewellery and the case was won by Princess Salimah Aga Khan with a few pieces being purchased back from her by HH Aga Khan.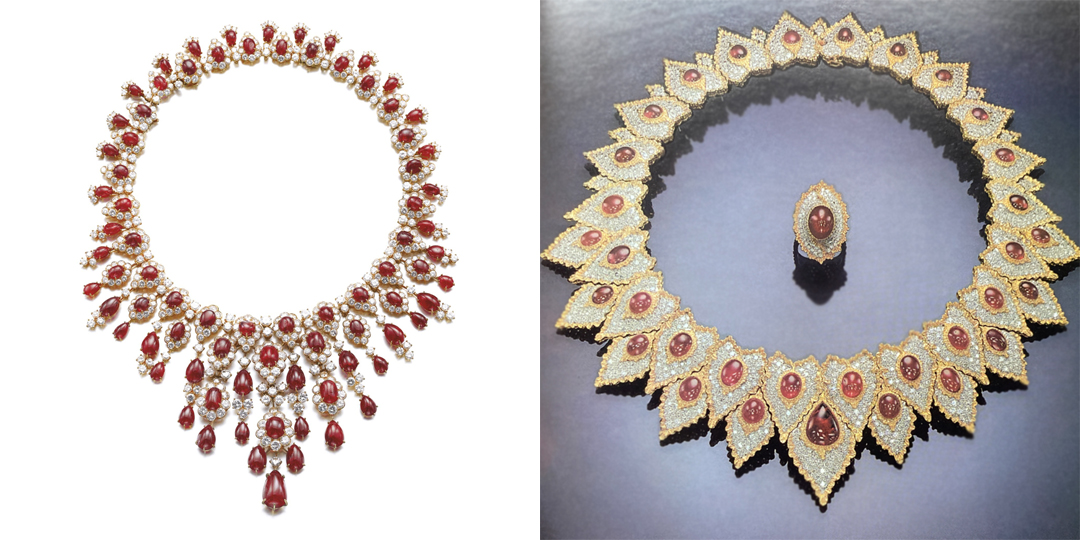 Princess Salimah is now a child-welfare activist and a prominent supporter of the charity SOS Children's Villages, becoming its first International Ambassador. As part of her welfare activity, she has also aided Afghan refugees and also been active in the Aga Khan Development Network.
SOS Children's Villages.

A magnificent emerald and diamond necklace by Cartier from the 1970s. Set with two detachable drop-shaped emeralds weighing over 50 carats each, and five additional cabochon emeralds. The total weight of the emeralds is approximately 170cts. The earrings were made by Harry Winston in 1974. This necklace was first auctioned at Christie's Jewels Geneva in 1995 and recently auctioned at Sotheby's Magnificent Jewels and Noble Jewels' sale 2019 in Geneva.
Let's know a little about SOS Children's Villages.
It's an independent, non-profit international development organization, with its headquarter in Innsbruck, Austria. The organization offers humanitarian and developmental help to children in need, protecting their interests and rights across the world. The first SOS Children's Village was started in 1949 to help children who had been left orphaned or neglected after the world war. Today, SOS Children's Villages is doing its work in 135 countries and territories worldwide, providing alternative families to children without adequate parental care. In addition to the Villages, the organization also runs a whole range of programs and facilities to support socially disadvantaged and impoverished families through its subsidized kindergartens, primary and secondary schools, youth facilities, social and medical centres, and emergency response relief operations.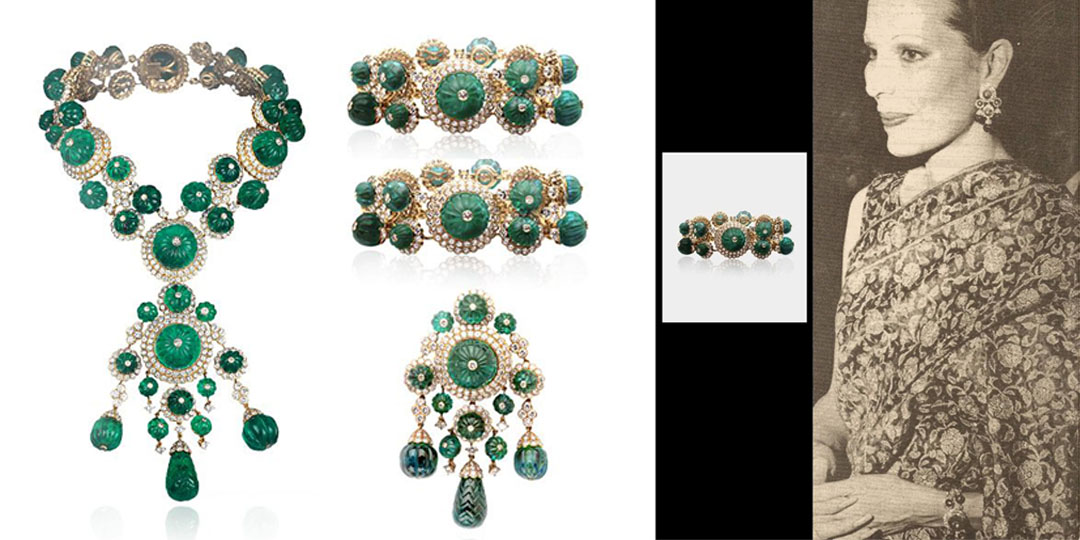 Princess Salimah is truly a princess with a larger than life heart, who had sold her wide and rare collection of jewels for a very noble cause. Every anecdote of the princess is so fascinating!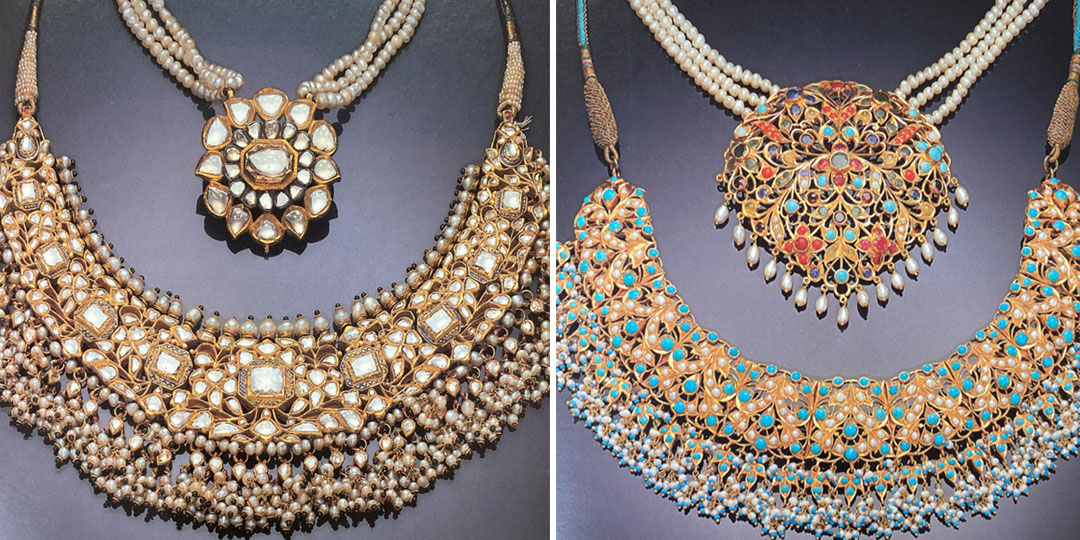 It's been my pleasure giving you insights into Princess Salimah Aga Khan's jewels and more!
Stay tuned for more.
Disclaimer: The above images belong to their respective sources, where rights may be held. Usage here is for information/reference purpose only.