Diamonds a sparkly, dazzling, gift from nature, captivating us since centuries and people all over the world have been enchanted by the mysterious allure of the Diamond!!
While the round brilliant is always a classic favourite, fancy shaped diamonds are also popular, particularly for those looking for a different diamond vibe!!
Beyond the fancy diamond shapes, like princess, oval, emerald and even heart shapes, there are really different cuts and shapes popping up from time to time.
Thanks, to speciality jewellers like William Goldberg, for creating their own patented diamond cuts to make the designs more exclusive and rare for their clients.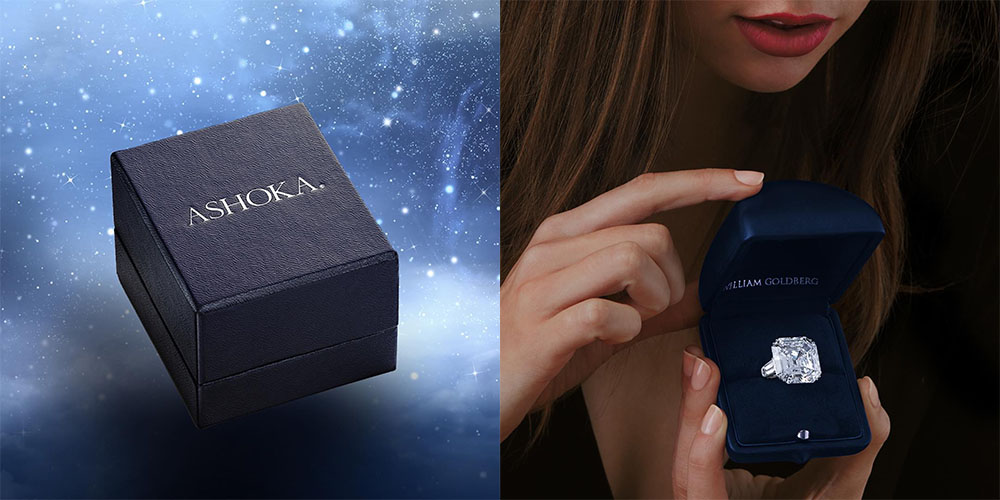 One such is the ASHOKA CUT®, which is essentially a modified cushion-cut, with a rectangular shape and rounded corners. First introduced by William Goldberg in 1999, the United States Patent and Trademark Office has recognized its distinctiveness by issuing a federal trademark registration covering the configuration of the stone. It is exclusive. It is extraordinary. And it cannot be duplicated.
The Diamond of Legend.®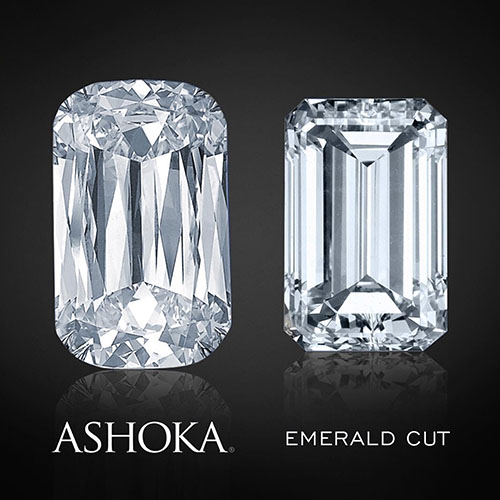 What is ASHOKA DIAMOND®?
The Ashoka cut is based on a famous third-century diamond and named after one of India's greatest emperors, Ashoka Maurya. The original stone after which it was named, was a 41.37 carat, D color, an internally flawless diamond that was legendary for its beauty, unique cut, and size. It is essentially a modified cushion-cut, with a rectangular shape and rounded corners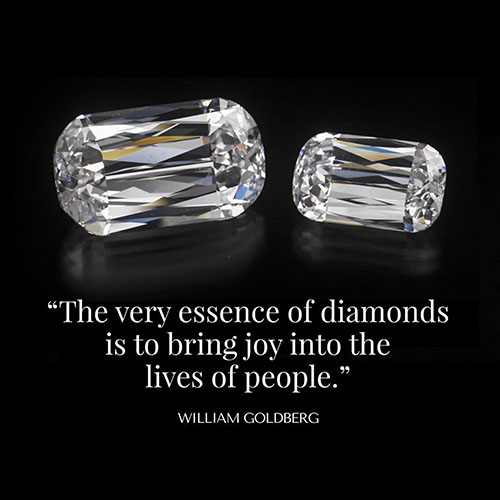 Why Is It Special?
More facets than a regular round brilliant diamond cut (57 vs 62)
Is an exclusive, patented cut, making it very rare
Less than 10% of diamonds could be made into an Ashoka-cut®
Modelled after historical diamond, giving the style a rich vintage history.
It can take up to 6 months for the diamond to be perfected, after which they are set into gorgeous jewellery!

Source: The Diamond Talk
Sellers
Ashoka Cut® diamonds are patented and only sold by William Goldberg and their exclusive partners, which are a select few boutique jewellers around the world. There are currently only twenty jewellers listed that carry the Ashoka Cut® diamond.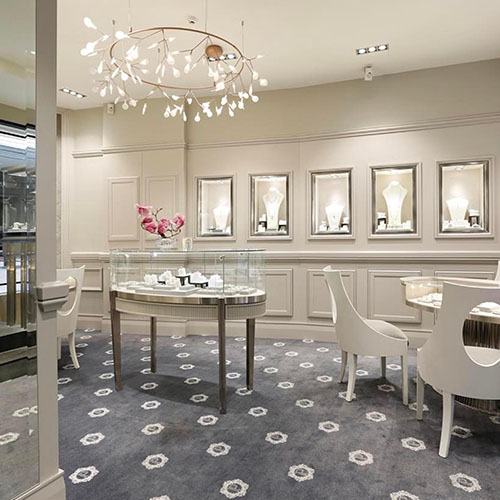 Indeed these sparkling patented diamonds are quite a stunner, not just the ladies, but, men also drool over these sparkling diamonds!
After all, Diamonds are a girls best friends and it is absolutely okay to be little obsessed with DIAMONDS!!!