Anvee Mehta and Suruchi Deshpande-Yusuf, sister laws by relationship, lawyers by profession & glam bloggers by passion curated a special edition pop up "Glam shop" along with Pankhuri Dalmia as an extension to their blog "Glam in law"
Glam shop, held on 5th October in Kala Godha, Mumbai aimed to bring women from across the fashion, lifestyle & jewellery spectrum under one roof to set the mood for the festive season.
In my capacity as jewellery blogger, the pop up reinforced my mantra of women aiding each other to soar greater heights. It was a matter of immense pride to be associated with passionate and creative women in the jewellery industry operating on a small scale with basic infrastructure and bursting of creativity.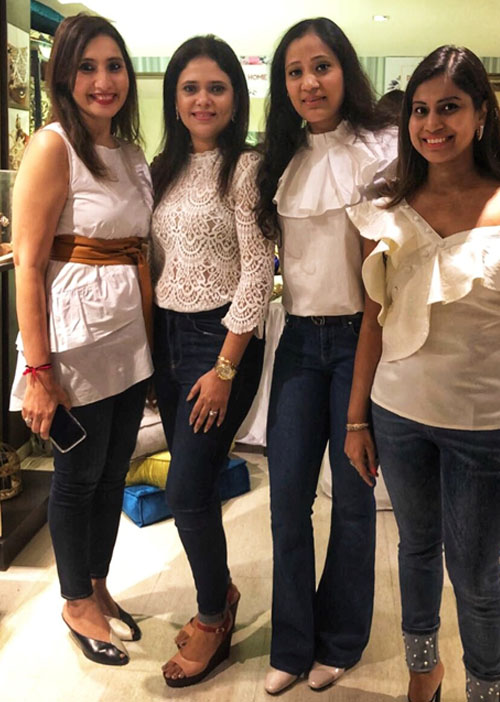 Mairaa Fine Jewellery by Ambika Mohta believes in designing is key followed by structured execution. Her pieces are for the modern day woman, fun, catchy, rock solid & trendy. Adorned by brides, bride maids, sisters these pieces are here to stay. While for daily wear the brand focused on chic easy to maintain pieces. No less to say the woman at the glam shop couldn't stop drooling over the same.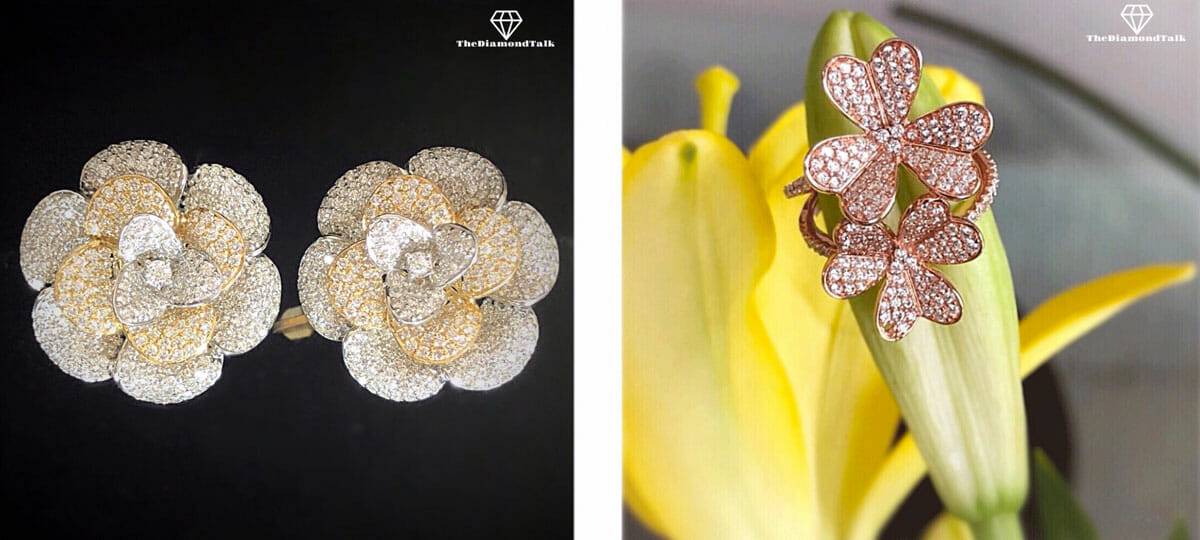 While I personally do love fine jewellery, daily jewellery plays an important role too. JM Time Jewellery makes easy to wear modern, contemporary pieces in diamonds for women and kids alike in a variety of designs customisable to your taste.
I do enjoy visiting large trade fairs, exhibitions, however, the feeling of visiting and spreading awareness of business driven by women by women for women on my platform is unparalleled! Until the next one stays tuned!
With changing seasons, your style deserves a change too! Bring out those style statements for your next celebratory night. These Earrings by mairaabyambica set in White and YellowGold with intricate diamond detailing will make your heart bloom with happiness. Adorn these through the festive season and your set to the party.
Be your own lucky charm by adorning these gorgeous clover rings by jmtimejewerly
This ring is studded with diamonds on the shank and is crafted with detail to adorn your fingers. Available in RoseGold.