After an overwhelming response to my previous article on "Aga Khan Treasury", I am excited to bring to you Part 2 of royal, magnificent and unique jewels from Aga Khan's Treasury belonging to his second wife, Princess Gabriele of Leiningen, who was known as Begum Inaara Aga Khan.
In this article, I am featuring jewels from The "Superb Jewels from the Collection of HSH Gabriela Princess zu Leiningen" auctioned at Christie's Jewels Geneva in April 2016. The collection displayed 46 lots, selected from Princess Gabriele of Leiningen's unique and important collection from the house of Cartier, Boucheron, Van Cleef & Arpels and Tiffany & Co and more!

Princess Gabriele of Leiningen / Begum Inaara Aga Khan was the second wife of the Aga Khan IV the 49th Imam of the Nizari branch of the Shia Imami Ismaili Muslims. Before her second marriage with HH Prince Aga Khan in 1998, she became a consultant for UNESCO in Paris, advising on the promotion of equality and improved conditions for women. Thereafter, she converted to Islam and held the title, Begum Aga Khan.

Begum Inaara Aga Khan had one of kind jewellery collection, from HH Prince Aga Khan. Six years after their marriage in 2004 the couple got divorced.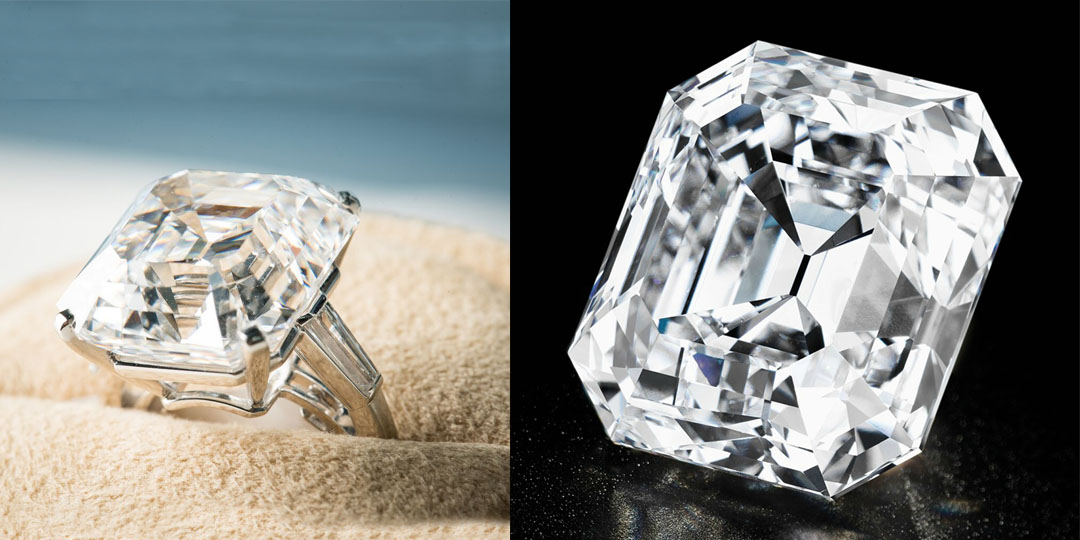 Princess Gabriele of Leiningen has been supporting micro-loans and third world development projects through the German foundation Hilfe Zur Selbsthilfe which provides, loans to families and single parents; and works towards ending the cycle of poverty in developing countries like Cambodia, Kazakhstan, Mongolia, Montenegro, Pakistan, Romania, Thailand and Vietnam.
In 2004, Princess Inaara Foundation was founded. This organization is committed to supporting projects in both Germany and developing countries and to fight the HIV/AIDS epidemic.
Princess Gabriele continues to serve as a member of the Board of Trustees for the German AIDS Foundation.

The awards and recognitions that Princess Gabriele of Leiningen has been honoured are:
*"Reminders Day" award for her commitment, dedication, and relentless effort in the fight against HIV and AIDS in September 2006.
*She was named the "No.1" person of German Society by the German magazine "Gala." in January 2007.

With every article I curate on historical jewels, it fills me with immense joy! I'd like to THANK you all for your response on this journey too! On that note, today I would like to share two of my favourite jewels auctioned at Christie's Geneva 2016; from The "Superb Jewels from the Collection of HSH Gabriela Princess zu Leiningen."

This wraps the part 2 series on Aga Khan Treasury, featuring the jewels of both his wives.
I'd love to know more about what you'd like to see ahead! Let's start some ideas rolling around in the comments below?
Disclaimer: The above images belong to their respective sources, where rights may be held. Usage here is for information/reference purpose only.