It was a pleasure being a part of the JAS, the Select B2B Show 2022. With the theme "Connect To Source" the show gathered all the gems and jewellery trade professionals together under one roof, for networking opportunities and to replenish their inventory for the upcoming festive season!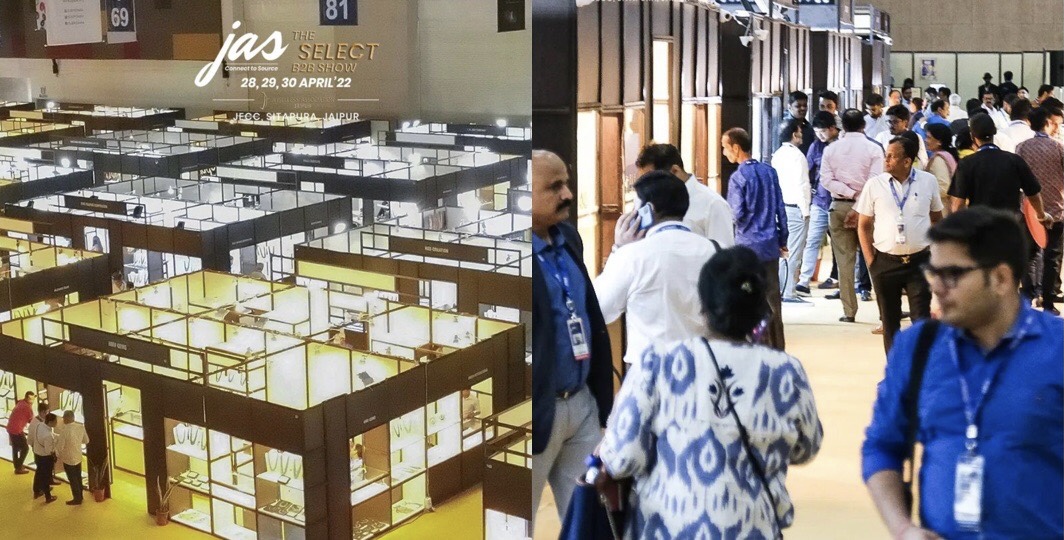 It was a moment of pride and honour to be invited by the show organisers to cover the show from 28 to 30 April and share Jaipur's rich heritage of exceptional gems and exquisite craftsmanship from the JAS: The Select B2B show!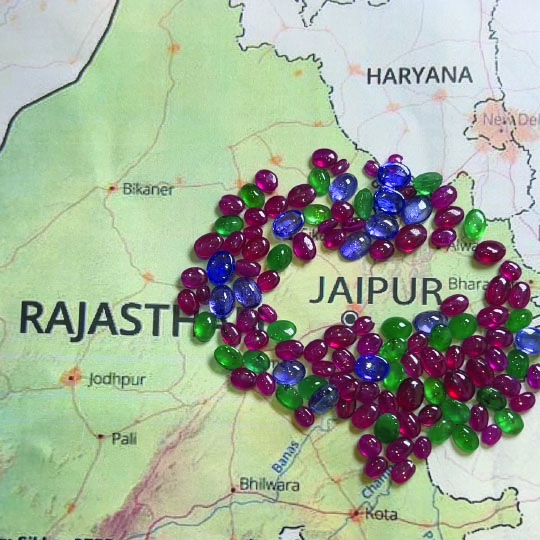 Taking you through my discoveries from the show in Loose Gemstones, Diamond and Gemstone Jewellery and Bridal Jewellery categories!
Loose Gemstones:
There's always something fascinating about gemstones! And, not to miss, the Pink City Jaipur is a global leader in the emerald cutting & trading industry; with more than 90% of the world's emeralds being processed and cut in Jaipur; the city has become a prominent destination for providing a reliable supply of gemstones.
Featured above are responsibly sourced Zambian Emerald by Empriyal. Each emerald rough is cut and polished by their in house expert artisans, bringing out the emerald's exquisite colour and lustre. The design team then goes about creating interesting designs with these alluring stones. The result is a perfectly crafted one of a kind piece of jewellery.
The artisans and craftsman work with a lot of passion, perseverance and hardwork to transform rough gemstones into the polish. I have shared gemstone manufacturing and polishing procedure multiple times with different gemstones. BUT this time at At JAS: The Select B2B Show, I not only got a chance to witness the procedure live but also tried polishing rough pink opal from Peru too!!!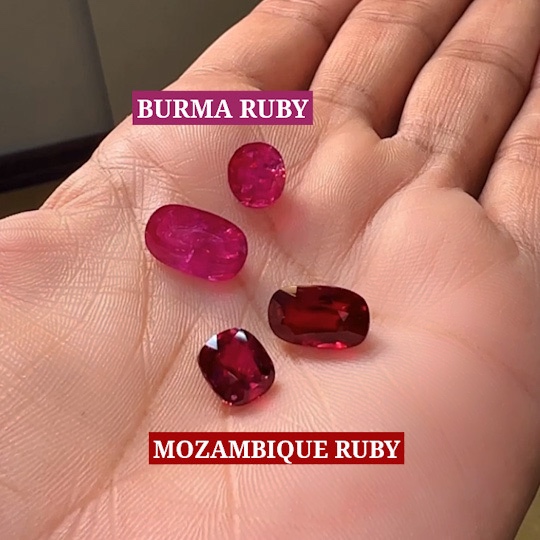 I've had an incredible experience connecting with the source of gemstone and jewellery manufacturers at the JAS: The Select B2B Show. I would like to share 2 most popular types of Ruby!
1. Burma Ruby: As the name suggests these Ruby originate from Burma; now known as Myanmar. Burma Ruby is the rarest gemstone in the world due to its intense red brilliance accentuated by pink colour. Since the natural colour specimens that are inherently pure and bright are extremely rare; the majority of the ruby mined in Burma are heated to improve colour and clarity.
2. Mozambique Ruby: As the name suggests originates from Mozambique in Africa. Mozambique Ruby are typically purplish red to red, with some stones exhibiting an orange tint.
Experts study the stone based on four categories such as color, clarity, cut and carat; but when making a purchase, selection of COLOUR is the most significant factor.
Featured above is Burma Ruby: 3.72cts & 5.78cts and Mozambique 3.05cts & 5.01cts from Biharilal Holaram.
Diamond and Gemstones Jewellery
Jaipur, the gem city of India, is a blend of traditional and modern when it comes to jewellery. Jewellers who once served the Maharajas are crafting fine jewels for modern buyers.
From crafting pure diamond pieces to fusion jewellery; combining precious and semi-precious gemstones, Jaipur tops the list of best jewellery shopping destinations. I had an incredible experience witnessing a few exclusive Diamonds and Gemstone Jewellery!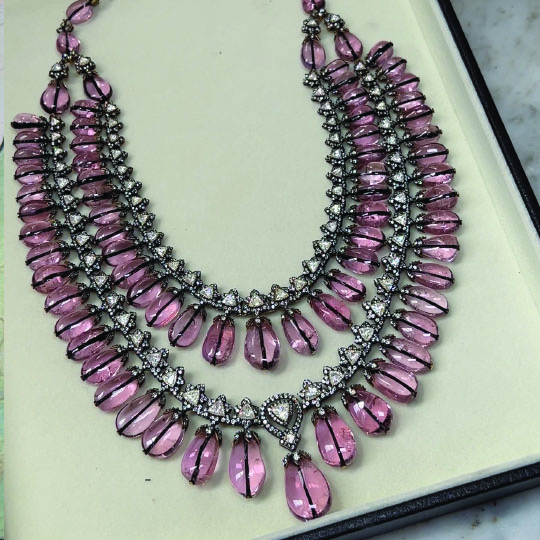 Featured below is a magnificent royal necklace in Burmese pink tourmaline and diamonds; inspired by the jewels worn by royal maharajas of India and crafted by Jatin Gems, a B2B wholesaler jeweller. The beauty and craftsmanship of the necklace are a sight to behold! Don't you agree?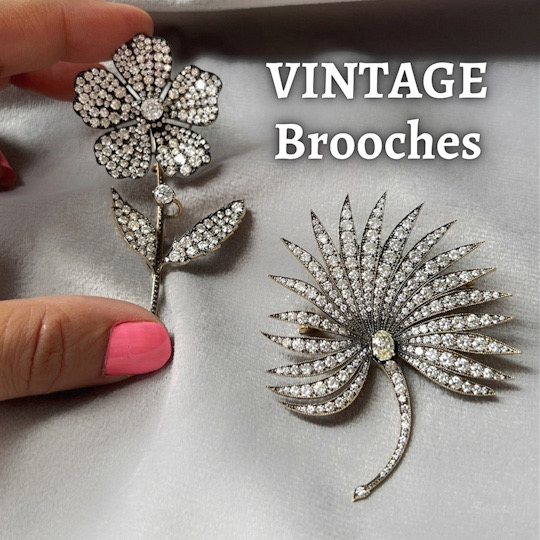 Pin it and forget it!
Brooches create a subtle and classy style statement. At the Jatin Gems booth, I discovered different brooches inspired by Russian jewels to accentuate any look! Pin it on your jacket, shirt or even on a saree to enhance your style quotient.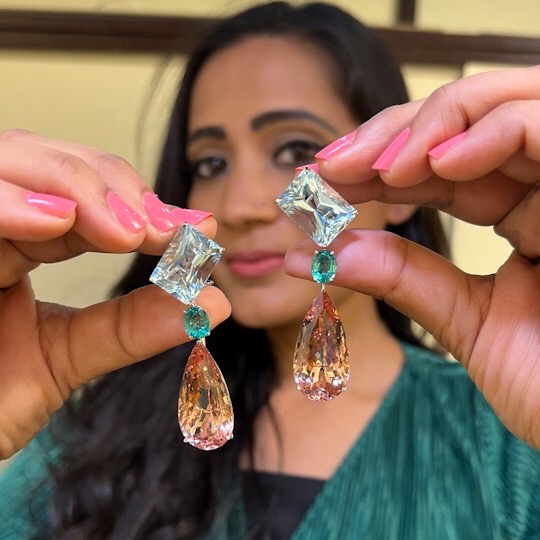 A perfect amalgamation of pastel tones of Aquamarine and Morganite crafted in a stunning pair of earrings from Gem Plaza.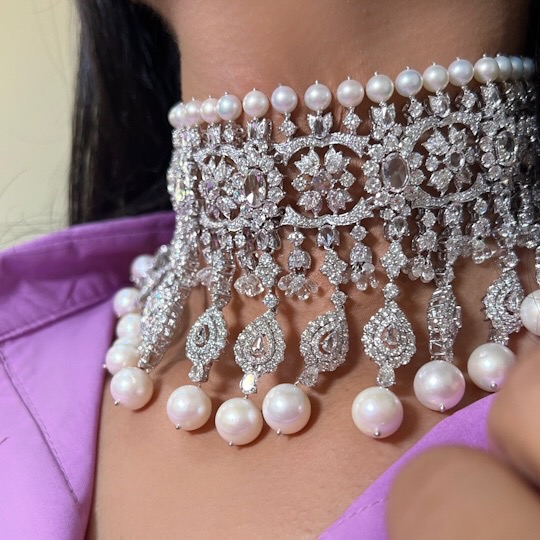 When you combine diamonds with pearls what do you get? An amazing piece of bridal jewellery that's unique in its way! Imagine my happiness when I found this dream combination at Valentine's jewellers in the JAS, the Select B2B Show. The expert team at Valentine jeweller is known for creating customised and exclusive bridal jewellery to make the bride's wedding day even more special.

Wrapped up Day 2 by attending the Gala Night at the Jewellery Eminence Awards an exceptional ceremony of appreciating and promoting the best jewellery design! My heartiest congratulations to all the winners!
Polki and Jadau Jewellery
Jaipur is world-renowned for its intricate, and magnificent Jadau jewellery. This technique flourished during the Mughal era, and the artisans of Rajasthan perfected the craft and added their unique touch to it. The process of Jadau first involves beating pure gold until it is flexible; followed by creating a frame and motif; that is filled with lac for the gemstones to be set, and once the stones are set, meenakari work is done. The meticulous process results in a stunning piece of renowned craft known as Jadau!
I discovered a few exquisite Polki and Jadau jewellery for all your special occasions!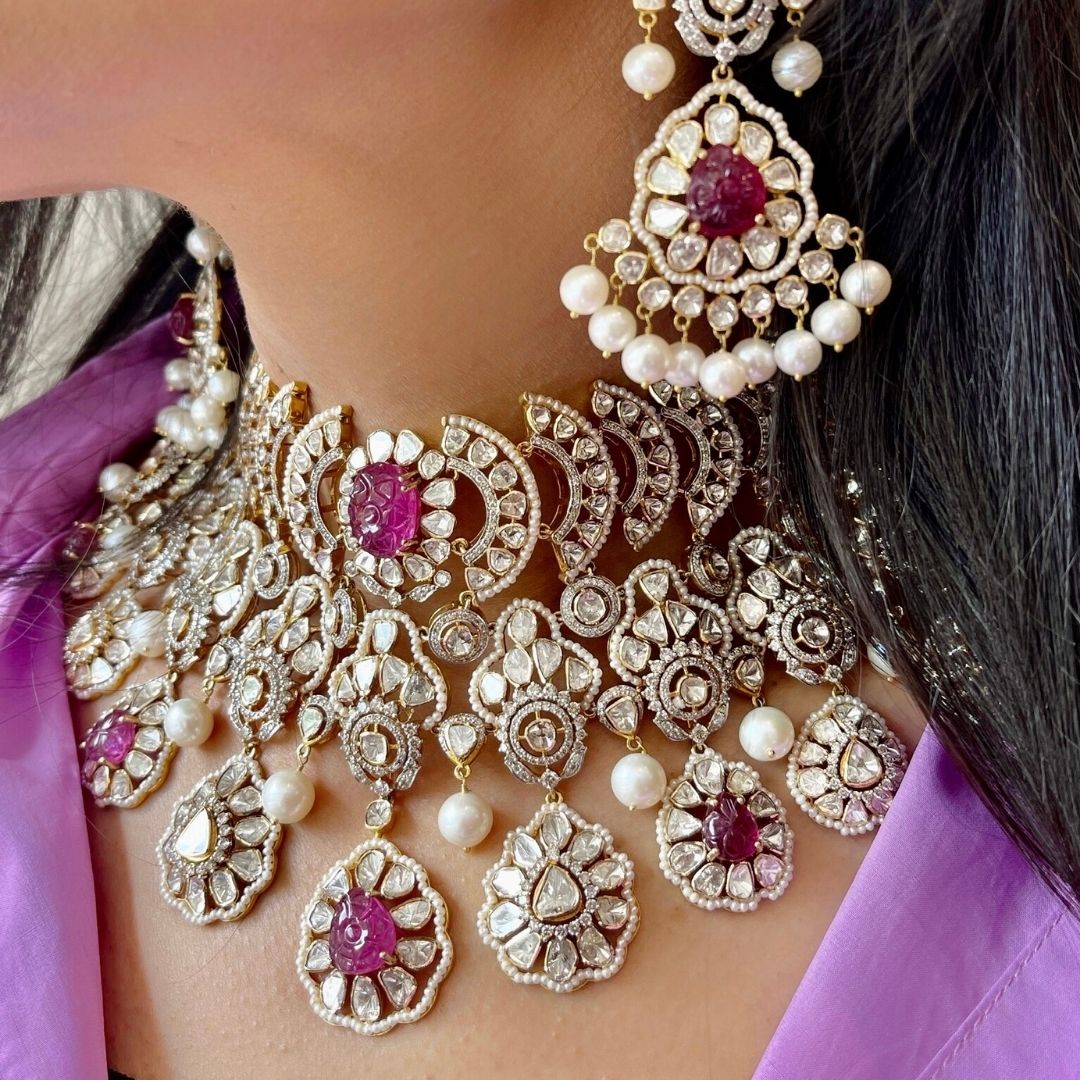 If you want to look the very best on your wedding day then help is here! Have a look at this bridal necklace and earrings set made with ruby, pearls and polki diamonds by Valentine Jewellery. This stunning Jadau polki set is every bride's dream come true!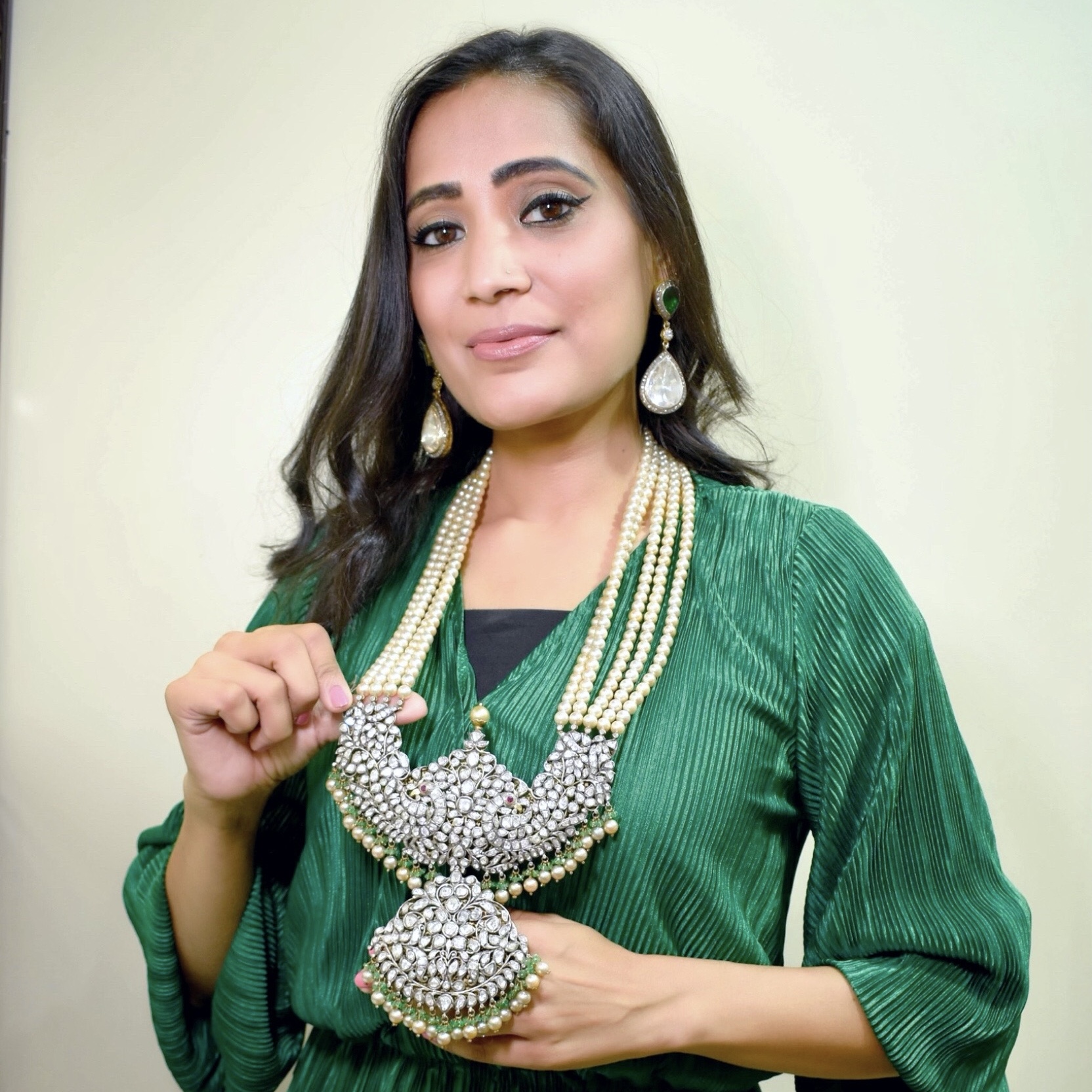 At Karni jewellers, I saw this traditional 'Magri Haar' with fine diamonds and rose cut, accompanied by cultured pearls that fit the bill! Adding the much-needed glamour to this necklace are matching emerald and rose-cut earrings

I handpicked an exclusive Jadau and Polki bridal jewellery set by Achal Jewels; to make you look your very best on your special day. The exclusive gemstones and artistic creativity of Jaipur's artisans make this bridal set a class apart! Do you agree?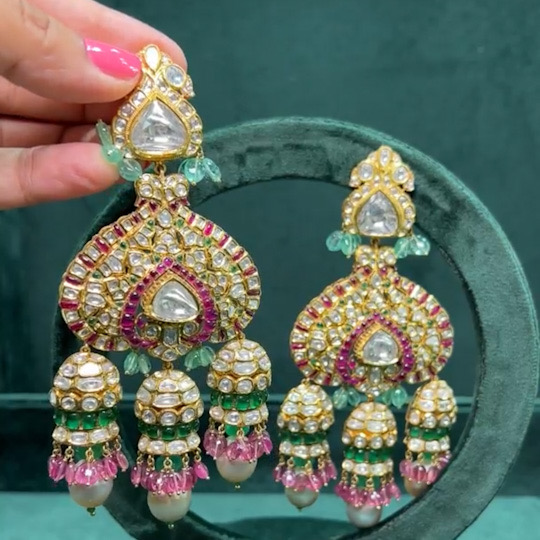 The royal heritage and tradition of Jaipur are famous all over the world, and it's a pleasure to share Jaipur's tradition with all of you; just like these stunning heritage earrings by G K Chudiwala; inspired by the opulence of Indian royalty that is designed to add a touch of grandeur and grace to Indian and western attire!
And it's a wrap from the JAS: the Select B2B Show! It was a pleasure being a part of the show! Much gratitude to the entire team at JAS for giving me a wonderful opportunity to assist the retailers to Connect to Source for all their requirements and to share the exclusive gems and Jewels with all of you!!
Stay tuned for more updates from the next show!