Inhorgenta Show in Munich, Germany was held from the 8th of April- to the 11th of April, 2022. It was an honour to be a part of the show and view exclusive Gems, Jewels, Watches and Technology from 700 exhibiting brands.
Inhorgenta being the biggest jewellery show in Munich was divided into five areas each having its own pavilion: Gems & Jewellery, Technology & Contemporary designs.
Let me take you through a few of my discoveries from the show.
Day 1 at the Inhorgenta Show: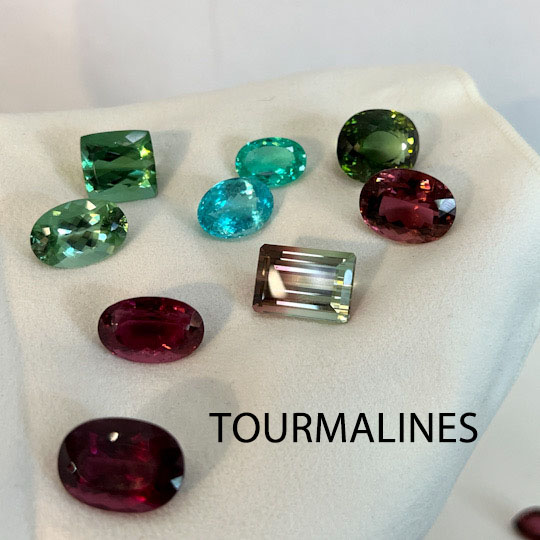 I started my day at the gemstone pavilion and was in admiration of the different colours of Tourmaline I saw at the RMC booth:
Featured above are:
• Pink Tourmaline
• Paraiba tourmaline
• Bi-Colour Tourmaline
• Mint- green Tourmaline
• Rubellite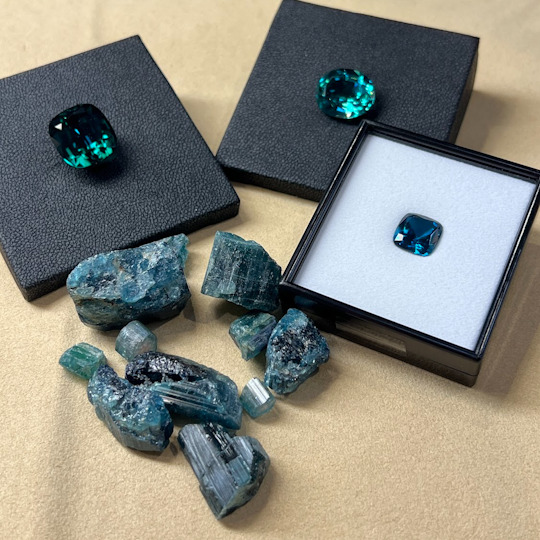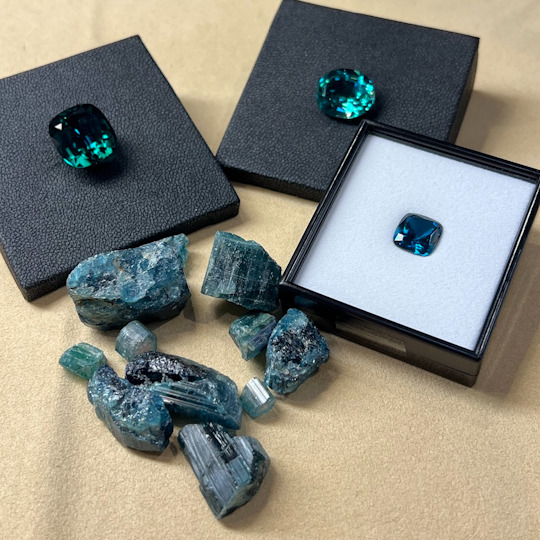 As I searched for something different and unique my eyes laid on a wide collection of gemstones by Gerhard Hahn Fine Gems. I was fascinated with the deep and rare blue colour of the Indicolite Tourmaline ring from Namibia.
Did you know: Indicolite (Blue) Tourmalines have a colour range from a light greenish-blue to a strong blue with a secondary green and are available in light to dark tones, and is one of the sought-after crystals by the serious collectors and jewellery designers.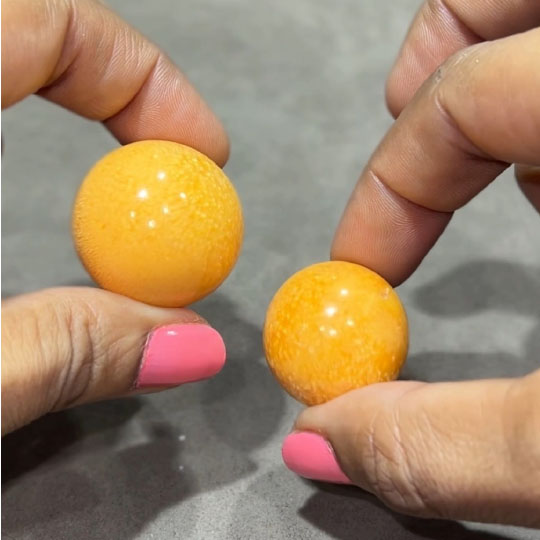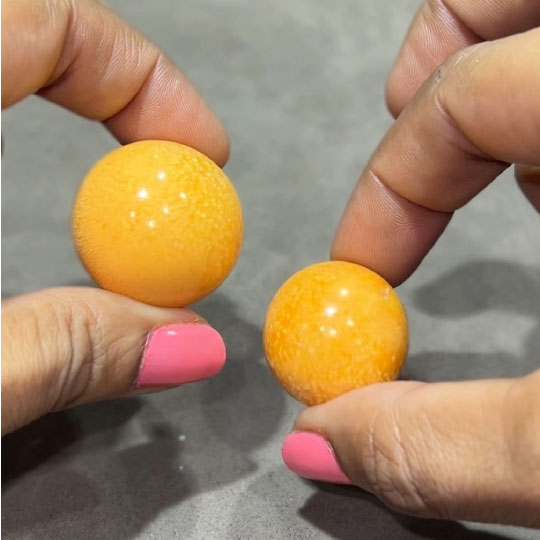 Thrilled to discover one of the most Exclusive; Rare natural Melo Pearls weighing 28mm & 26mm respectively! These pearls are extremely rare non-nacreous calcareous concretions from the gastropod Melo Melo; found in shallow seas near Myanmar, Malaysia, Vietnam, Indonesia, and the Philippines. Like other pearls, this orange gem is formed when an irritant gets into the snail's mantle, and it begins to form secretions around it to avoid discomfort. In the case of the Melo Melo snail, the pearls may take decades to form!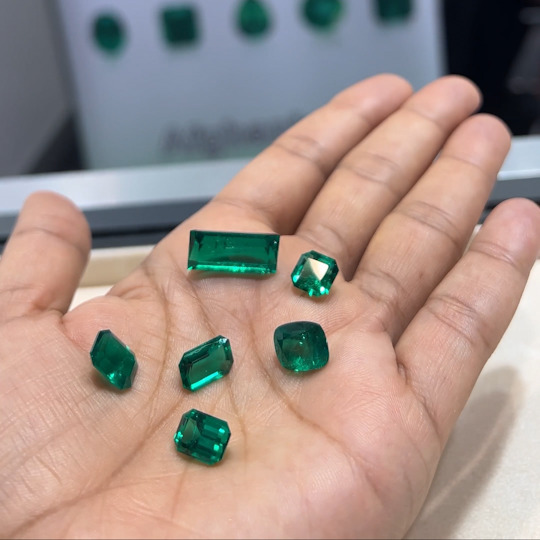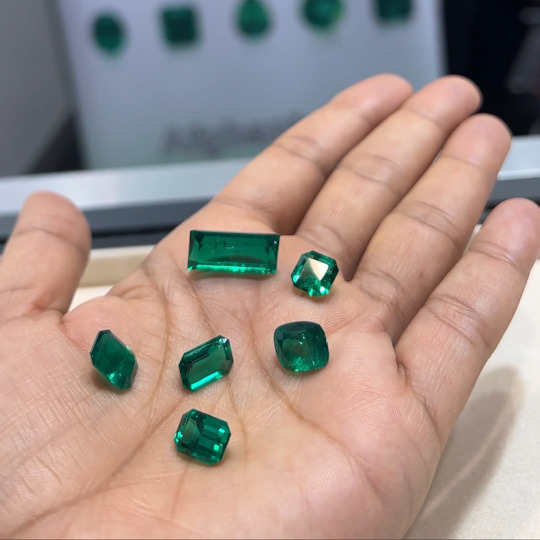 I ended my day 1 with exquisite Panjshir Emeralds found in the Panjshir Valley, Afghanistan. These precious gemstones are popular for their bluish-green hue and are the most valuable emeralds worldwide.
Day 2 at the Inhorgenta Show: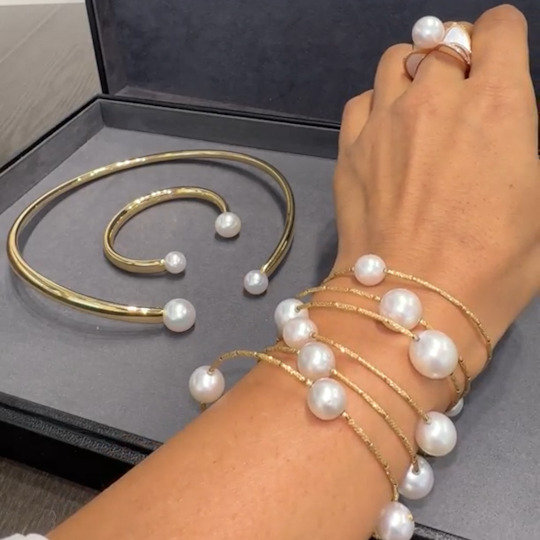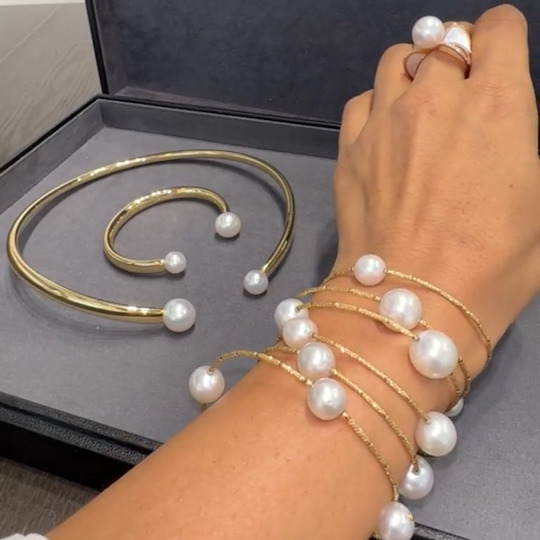 My second day at the Inhorgenta show was all about jewellery. I was happy to meet the gracious Yana Nesper and view her modern, trendy, easy to wear and versatile pearl collections.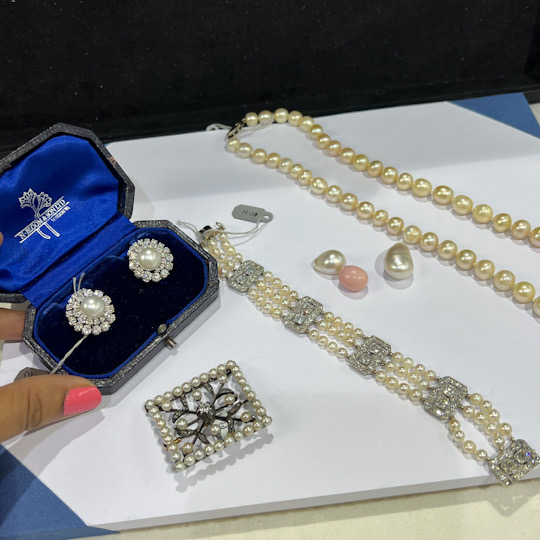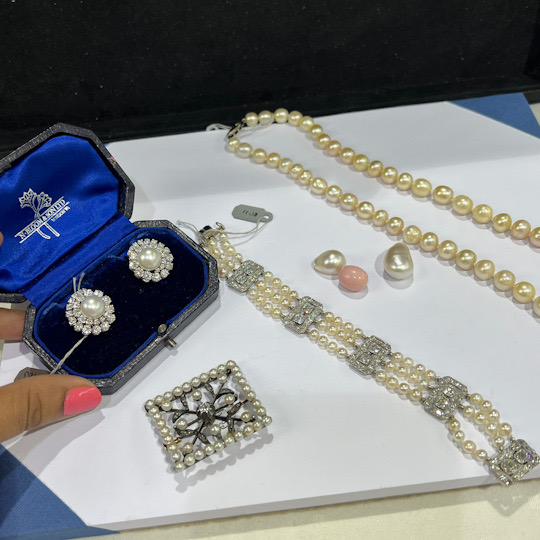 I am sure by now you all must be aware of my love for Natural Pearls; so you can imagine my joy when I spotted a tray full of Natural Pearls jewels by Global Gems. The jewels featured in my tray are: Natural pearl earrings; 1910 Belle Époque bracelet; 1900 Natural Pearl strand; 1890 Victorian Era Brooch and Conch pearl.


The 5th anniversary of the INHORGENTA AWARD was full of glamour and excitement. The gala evening took place at Munich's BMW Welt! It was an evening well spent meeting friends and admiring BMW cars!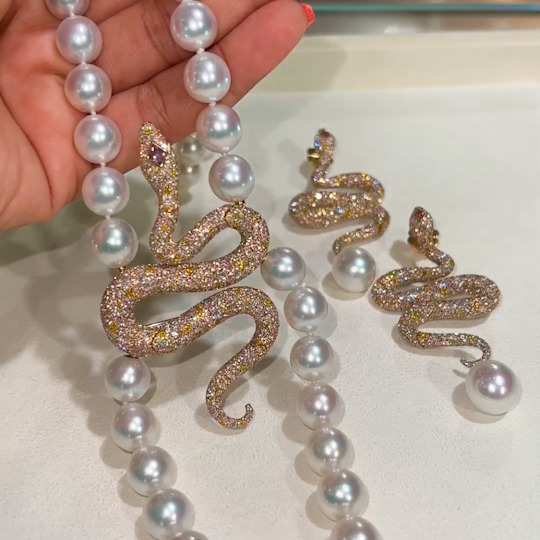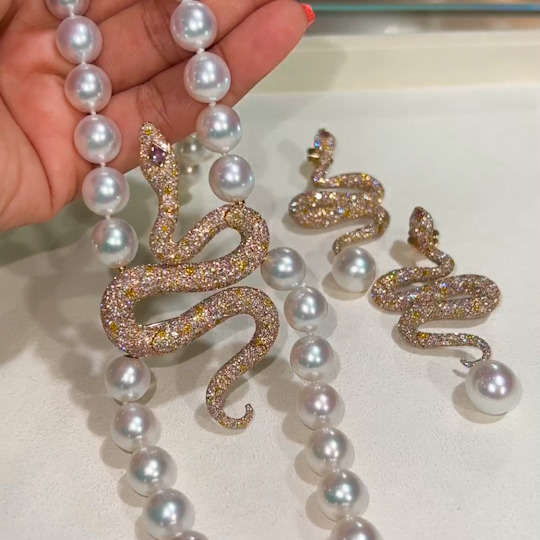 Featured above is the award-winning piece under Fine Jewellery Category from the Autore Pearl. What caught my attention is the beautiful synergy of the serpent motif and pearls. The serpent represents a creative life force and is a symbol of rebirth, transformation and immortality while pearls have been a symbol of elegance and royalty. What a unique combination, isn't it? Additionally, the pendant can also be worn as a brooch. Isn't that lovely?
Day 3 at the Inhorgenta Show: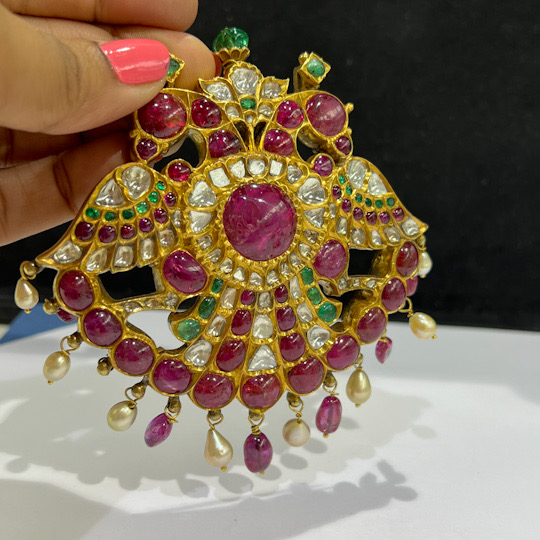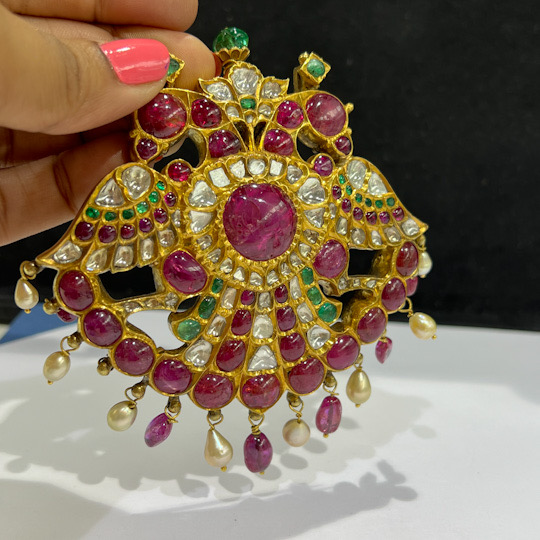 I am a great admirer of Vintage Indian jewels so when I came across exclusive antique gems by Global Gems I had to share them with you all! Among the variety of artistic jewellery pieces, I picked up, is this eye-catching 1900 Antique pendant made with natural Burma ruby, rose-cut diamonds and natural pearls. For it is a great reminder of the exquisite jewellery worn by the maharajas of yore!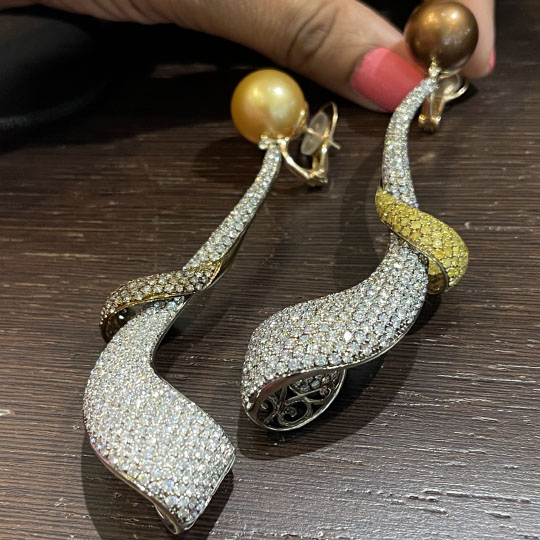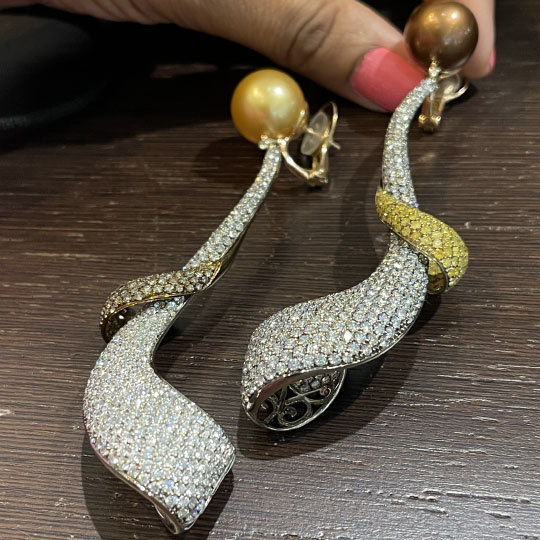 I found statement earrings by Giovanni Ferraris Gioielli from their Titanium Collection. The lightweight earrings are made in Tahitian Pearl, South Sea Pearl, Natural and Fancy colour diamond.


One of the brands that had been on my checklist is Marco Bicego, and it was a pleasure to visit them and see one of a kind exclusive handcrafted jewels from their ALTA Collection. Each piece has been crafted with utmost passion using age-old techniques. Did you know: Founded in Vicenza in 1958, Marco Bicego transformed his father's company and turned it into a real brand around 20 years ago. Since then, the name Marco Bicego has stood for original Italian handcrafted craftsmanship giving the wearer incomparably light wearing comfort!😍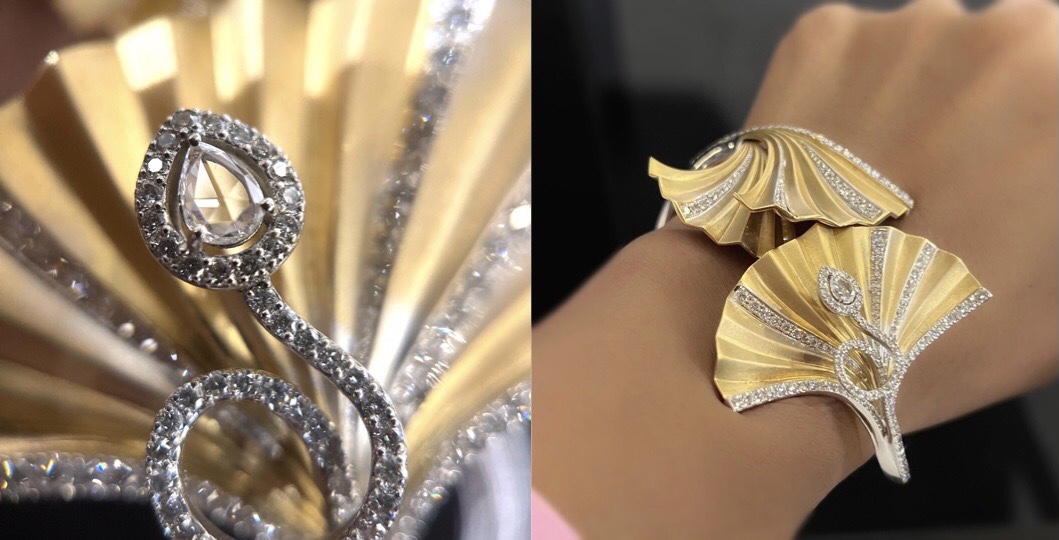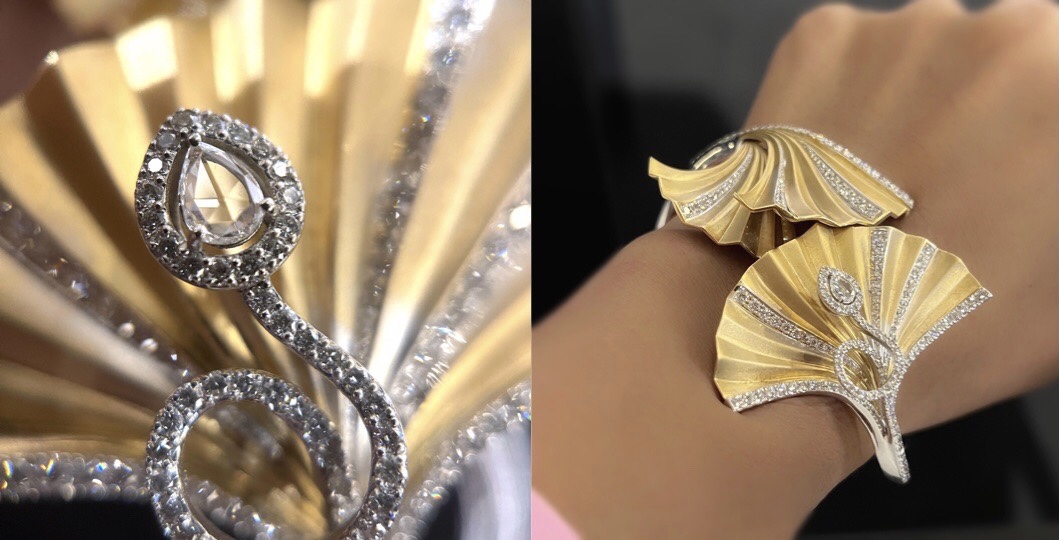 Nature has always been the best source of inspiration for any form of creativity. Look at the stunning statement featured above! Doesn't it remind you of intertwined flowers in trees? This unique matt gold finish bracelet in rose-cut diamonds by JJewels Milano from the Plissè collection portrays nature's beauty at its best. Don't you agree?
Day 4 at the Inhorgenta Show:
Turn your Volume Up and hear the sound of a 50-year-old chain making machine by Binder, the home of chains since 1910. They are the market leader for jewellery chains in Germany and the largest producer in the creole sector. It was my pleasure meeting the next generation family member and know more about the incredible family legacy.
Watch the entire video to see the process of chain making! You wouldn't want to miss it!
It was an astounding experience to be at the Inhorgenta Show and witness the world of exclusive gems and jewellery in Munich!! Here are the highlights from the show to breeze through! I would like to extend my gratitude to the entire team at Inhorgenta Show for giving me a wonderful opportunity to be a part of the show!
Hope you all enjoyed the show as much as I did and stay tuned as I bring you my next highlights from another Show!