It was a pleasure being a part of the 4th edition of GemGenève from 5th to 8th May 2022 at Palexpo, where over 160 exhibitors across the continents showcased exclusive gemstones and jewellery; bringing the past, present and future under one roof!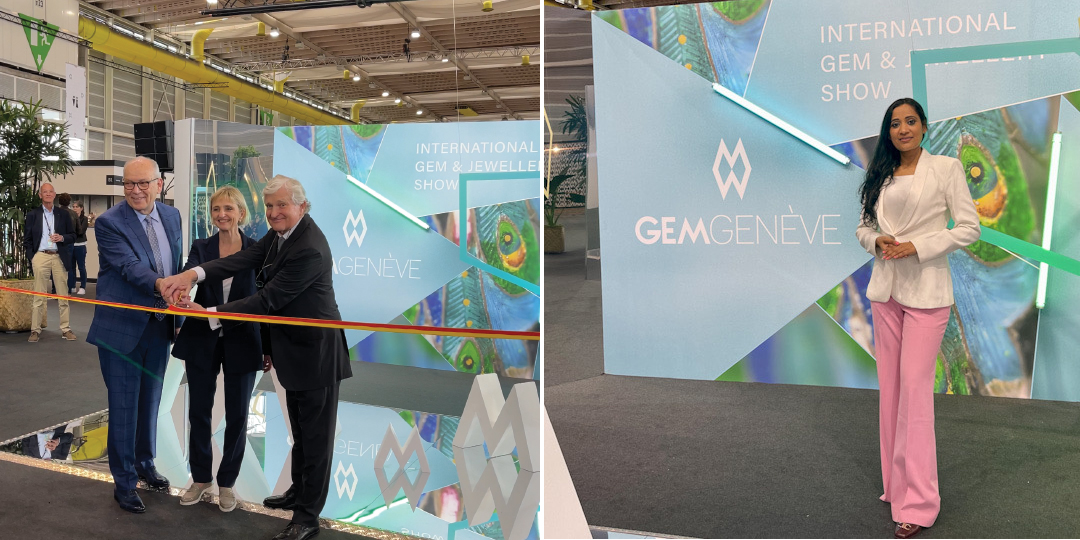 The show was inaugurated by Thomas Faerber, Ronny Totah and Fabienne Fischer, State Councilor of the Canton of Geneva.
Let me take you through my discoveries from the 4th edition of GemGenève, where a total of 3,302 visitors travelled to Palexpo to discover the outstanding gemstones and novelties!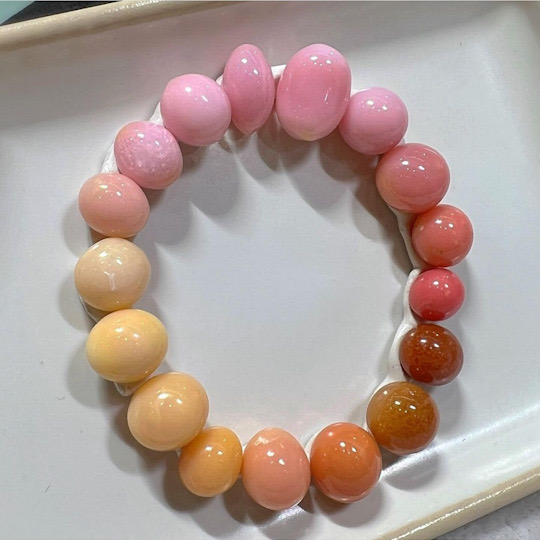 My first discovery on day 1 was rare natural conch pearls by Ocean Flame Ltd.
Conch Pearl is a calcareous concretion produced by the Queen conch mollusc, which is a large, edible sea snail. They are mostly found in pink colour and are normally oval-shaped, the finest examples display a wave-like "flame" structure on their surface and have a creamy, porcelain-like appearance and unique shimmer!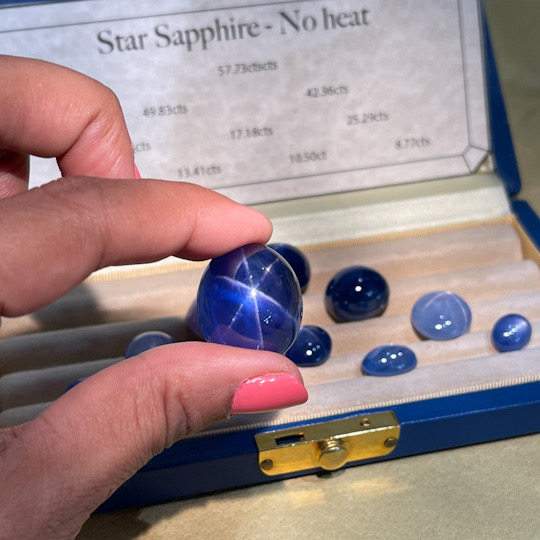 At the Gem Collector booth, I was delighted to find unique and precious 86cts Ceylon Star Sapphire. These gemstones have a long and fascinating history of being highly coveted and prized. They show distinct star rays across the face of the stone; with 6 rays being the most common stars and 12-rayed stars considered exceptionally rare.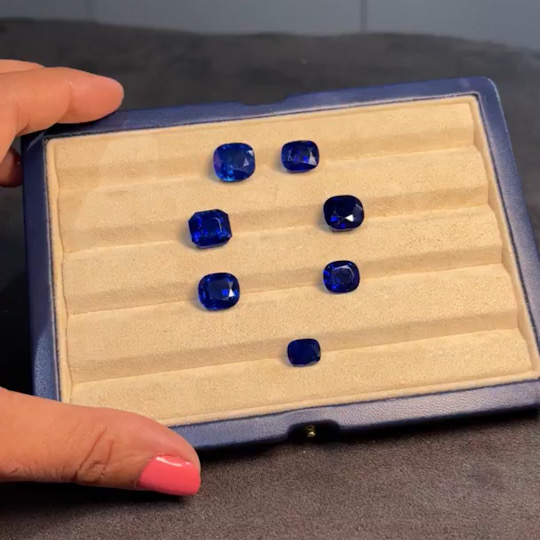 Featured above are rare Kashmir Sapphires from Horovitz & Totah. These gemstones were sourced from the Kashmir Sapphire Mines during the 18th century (1882 to1887) and the finest variety of Blue Sapphire; highly popular due to their 'TRUE' Blue hue and Velvety texture.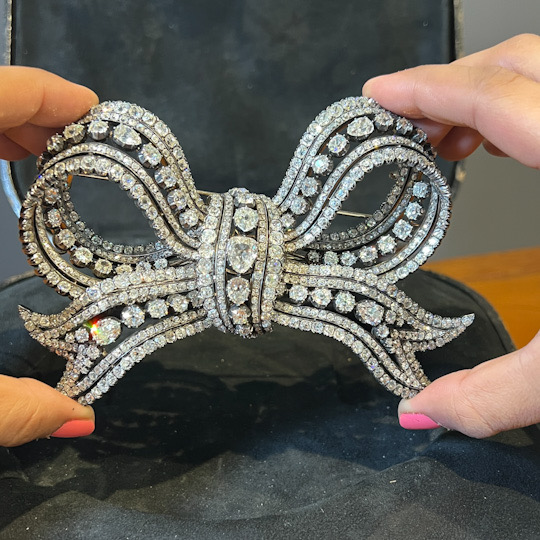 It is not often that you come across historic pieces of jewellery. So I consider it a privilege to have witnessed this Bow brooch signed Bapst circa 1835; By Orpheo Geneve. The story goes that Kathleen, Duchess of Newcastle received it as a present for her wedding. The brooch was originally inherited from the 5th Duke of New castle who ordered it for his wife to wear for Queen Victoria's wedding.
That explains the exquisite craftsmanship and beauty of the piece. Isn't it a classic piece of jewellery?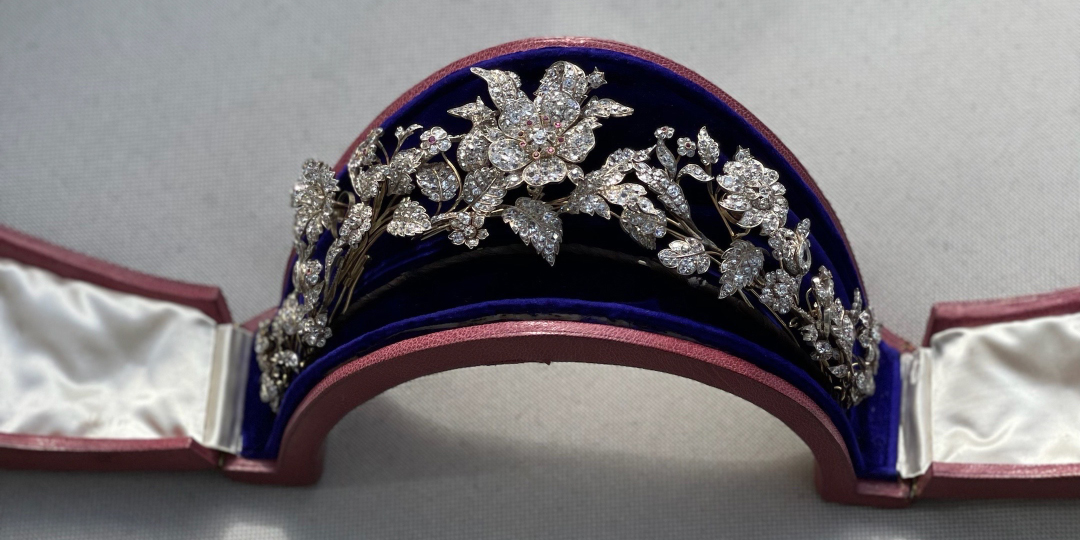 Another luxury piece that caught my attention was this exceptional Victorian Silver on gold Ruby "Flowerhead" En Tremblant tiara that celebrates womanhood in all its glory by Paul Fisher Jewelry. Dress up like a queen for special occasions or to create a subtle look, as the flowerhead can be separated and worn as a brooch!
A one of a kind ring by JAR with 50cts of Pear shape diamond, pinky ring!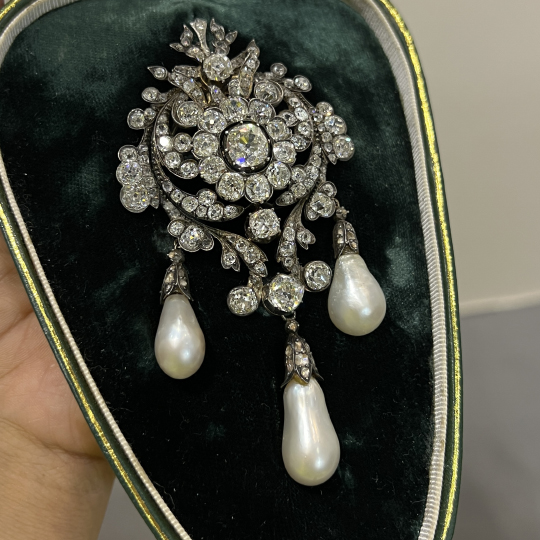 How stunning is this antique brooch that can be worn in many ways? Wear it near your heart, your collar or your sleeve! The beauty of the Antique diamond cut and rare size of Natural pearl truly had my heart skip a beat!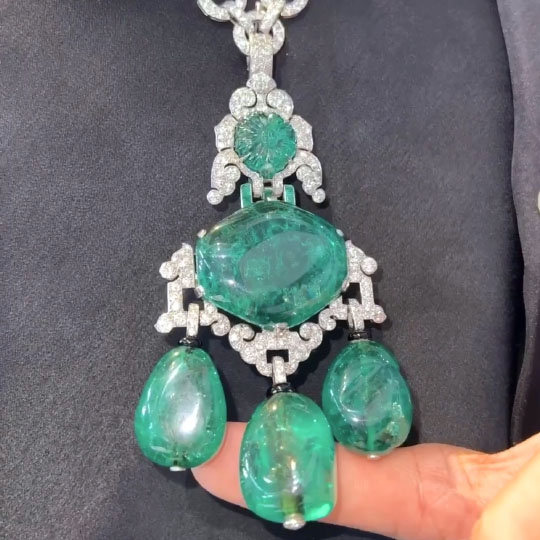 It was an extreme delight to visit Tracy and Adam Zebrak Marjo Jewels and admire their rare and very exceptional collection! Presenting an exceptional Colombian emerald and diamond pendant/ brooch, circa 1925, Cartier! This pendant was originally the central element of an important necklace composed of a diamond link chain flanked by pierced cabochon emeralds, dated 1927, a perfect example of Cartier's Indian style. Did you know; that Cartier's use of Mughal stones in jewellery was an important aspect of their Indian style, these designs were dominant between 1913 and 1930.
A perfect sample of grandeur and richness!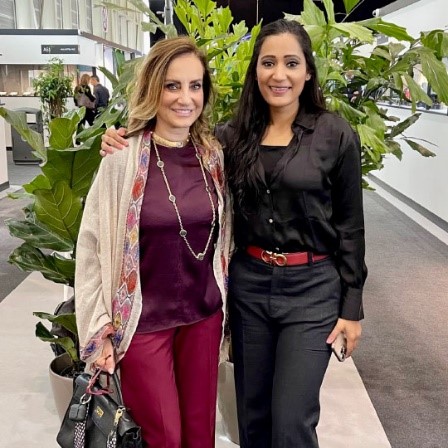 I was very happy to meet Lucia Silvestri; Jewellery Creative Director of Bulgari, I have been a great admirer of her charismatic personality!
Thank you GemGenève for this wonderful opportunity to witness the best of jewellery and gemstones up, close and personal! I have curated the highlights from the show. Hope you all enjoy it as much as l did!!