A trend fast emerging in an otherwise round cut dominated diamond industry. While round cut diamond remains the king, fancy diamonds and fine jewellery seem to be the way moving ahead. I noticed the trend for the same heavily during my visit to the Hongkong Gems & Jewellery Fair 2018.
So what are fancy diamonds to begin with?
Simple, its every other shape other than round cut diamonds as 70%-80% of the industry is dominated by the same. In an effort to enhance creativity in design, promote shapes and make it affordable to a larger audience fancy diamonds came into being. The trend has seen only an upward trend with every passing year. Majority of the credit for the same goes to ease to pair fancy diamonds with various gemstones with ease, wearability, creative designs and most importantly pricing as compared to round diamonds. It allows consumers to buy a coveted piece of jewellery at a lower price point maintaining the luxury of the product.
Here are 5 things to keep in mind while buying fancy diamonds: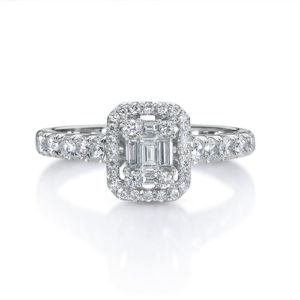 1. Every diamond has a unique setting highlighting itself. Like a prong setting highlights the round cut brilliantly, while radiant and princess cut diamonds set well in platinum as the metals bright glow hides many facets only adding to its brilliance. On the other hand, Emerald and Asscher cut diamonds must not be paired with light metals such as platinum especially when the stone is of poor quality as it highlights all the inclusions.
2. Fancy cut diamonds such as pear and heart-shaped go well and are used extensively for pendant and earrings.
Pear shape, in particular, works excellently as it follows its curve line when setting as a pendant while heart shape is used as centrepieces. When it comes to earrings, princess cut diamonds are a perfect fit. The many facets of a princess cut will enhance the earrings' sparkle.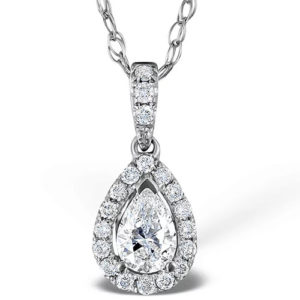 Princess cuts also have a larger table than round cut diamonds. This means that earrings outfitted with princess cuts will actually look bigger than those that have round cuts with the same carat weight.
3. Fancy cuts diamonds are gaining vast popularity as they can be easily tailor-made to their taste. Fancy cut diamonds give consumers the option to choose a stone that reflects their unique aesthetic.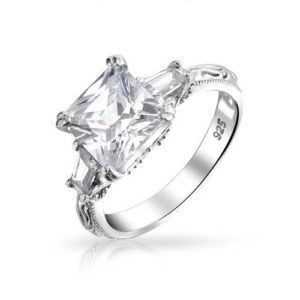 4. Since coloured diamonds are rare, expensive and prized possessions. You're more likely to find fancy cut coloured diamonds. Most rough diamonds are shaped like fancy cuts rather than round. So, a diamond cutter presented with a rough coloured diamond will almost always need to use a fancy cut in order to maximize carat weight.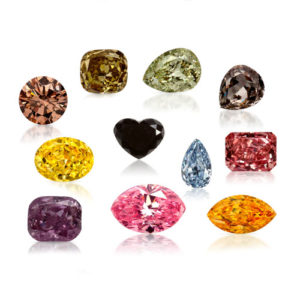 5. The many different shapes of fancy cut diamonds allow you to use their distinct qualities to create your ideal stone. Each fancy cut shape has its own benefits that you can use to get the best diamond for your money. So be smart & creative, the sky is your limit.
Now that you go know a little more about fancy cut diamonds, go and get creative and enjoy each piece of jewellery to the fullest.
Stay tuned until the next one!