Organized in the heart of Mumbai – The city of dreams by GJEPC, IIJS 2018 spanned five days housing the best of diamond manufacturers, traders, retailers, and jewellers pan India.
As I began my first event as a blogger, I was excited to foray into the event with open arms for learning and meeting people alike. I started off by visiting some Gems and Diamond manufacturers. Not only did I explore the finest quality of diamonds and gems but I also understood the business side of manufacturing. Some of the booths I visited included Hari Krishna Export Private Ltd, Kapu Gems and D Navin Chandran for diamonds and Badalia Group of Company for gemstones especially if you're looking for Rubies, Sapphires, and Emeralds.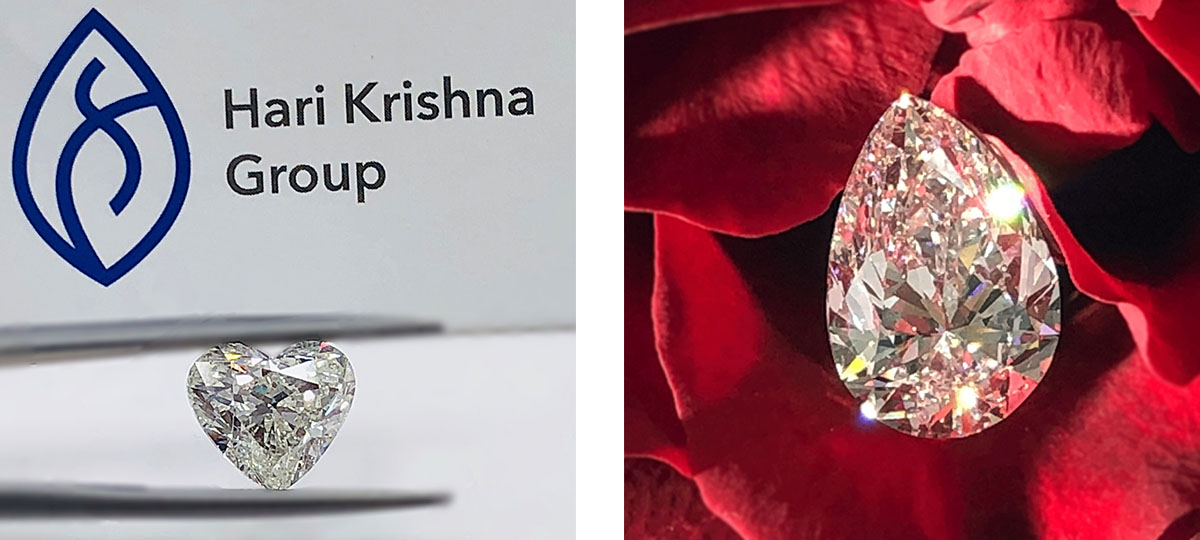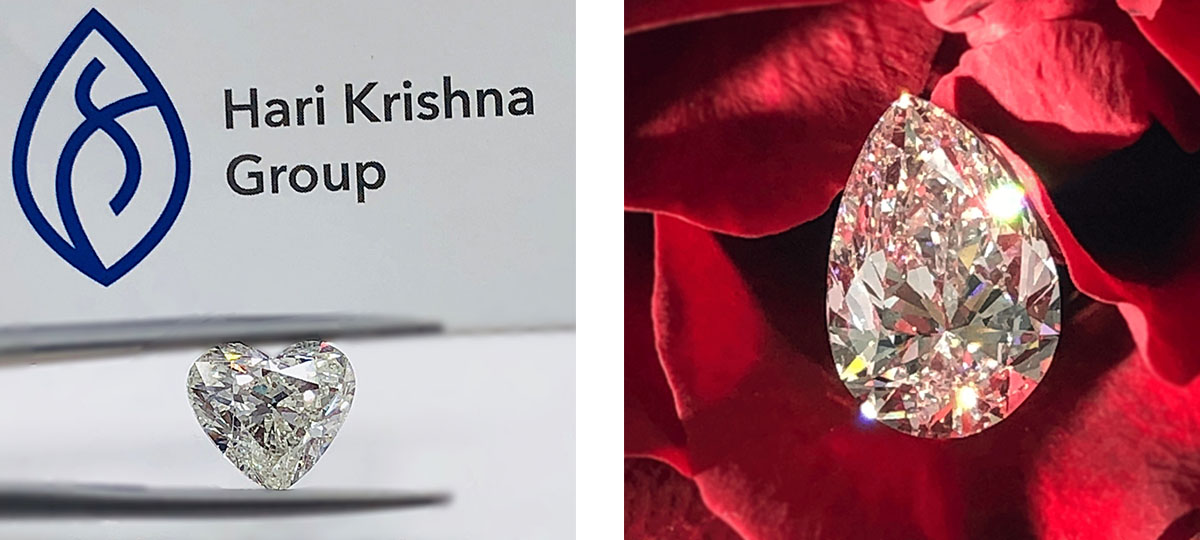 My next stop was visiting some prominent jewellers for high and fine jewellery.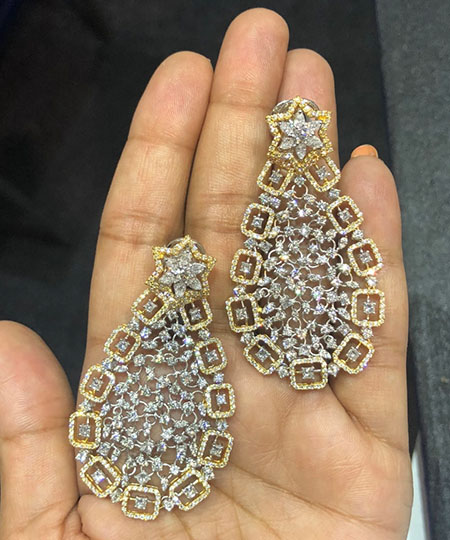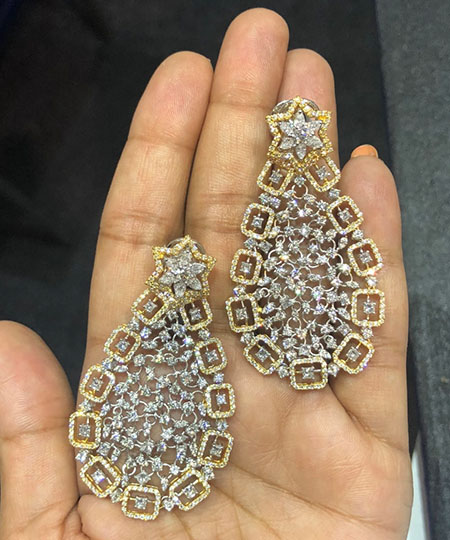 Rosy Blue India Pvt. Ltd, one of the largest and biggest manufacturers of diamonds and jewellery in India showcased unique designs and fine craftsmanship in all their pieces on the display.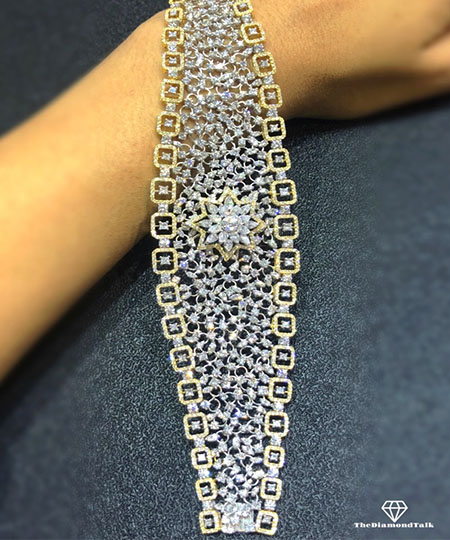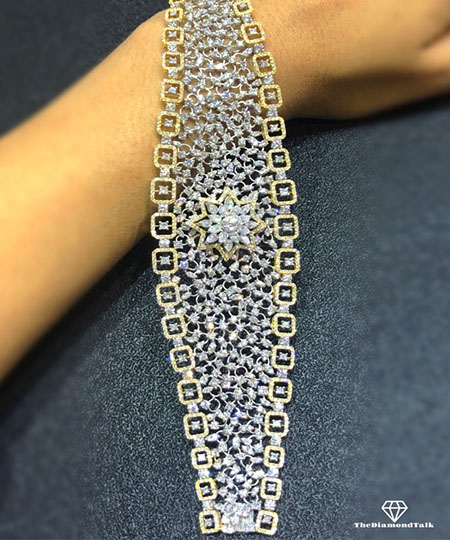 It was awe inspiring to natures beauty at P.Hiraani and there natural coloured diamonds selection. I was captivated upon this unusual gold and diamond handmirror made by Sensual by Chaaya Jain. Lastly, I returned to see some pieces by my absolute favourites Studio Reves, who designs keep pushing the envelope time and again!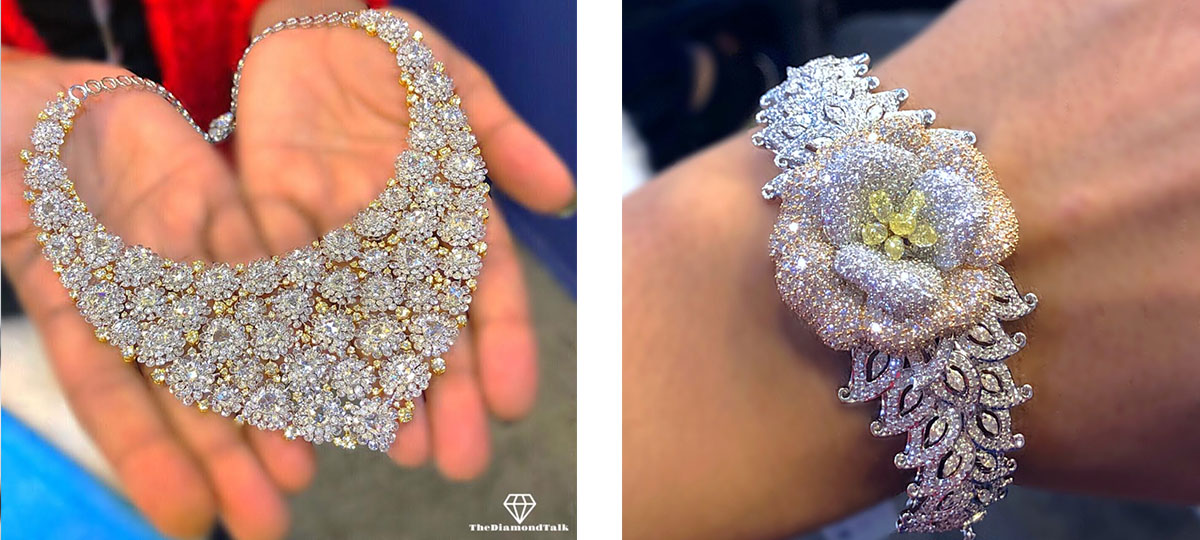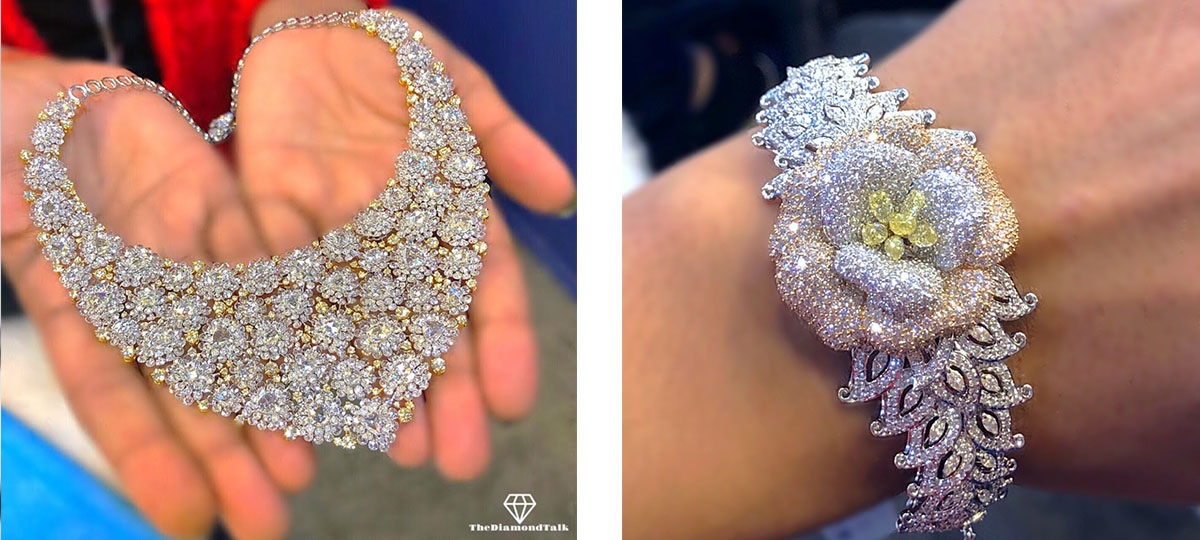 Moving on to the gold section, it was a hustling and bustling as we Indian's consider gold as the most precious metal and choose to invest in jewellery by the weight of gold. Heavier the gold, the more valuable it is!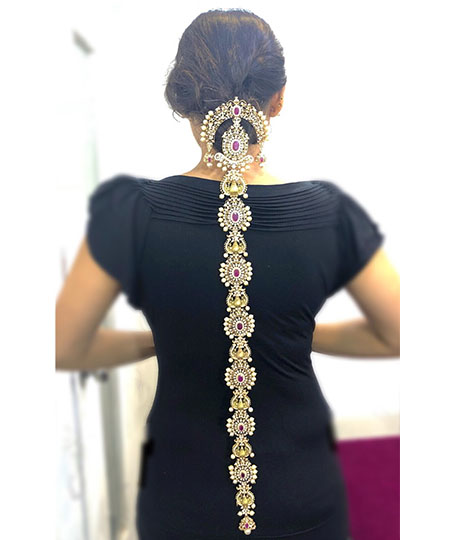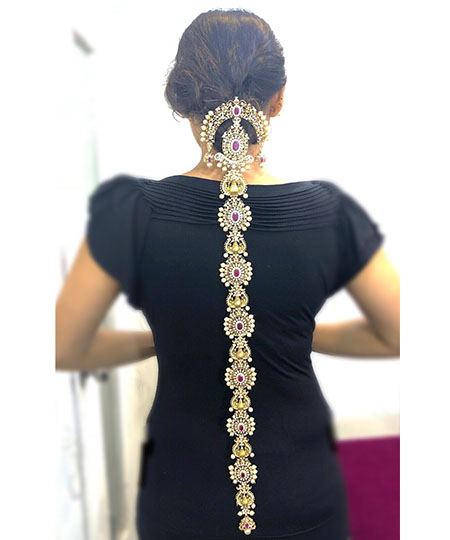 I was instantly drawn to Raj Diamond's booth, unlike the name they specialise in South Indian Jewellery with diamonds. I even volunteered to try on a South Indian speciality for the hair, traditionally adorned at weddings.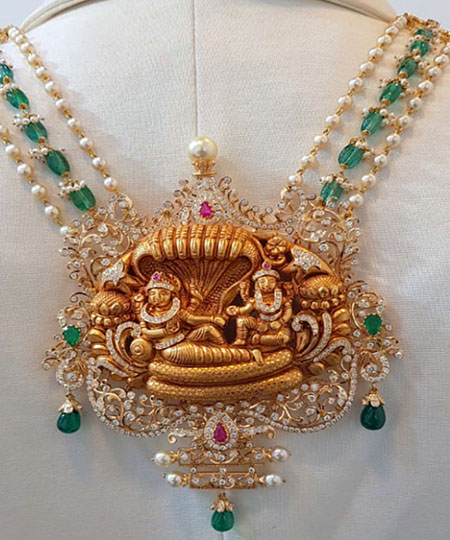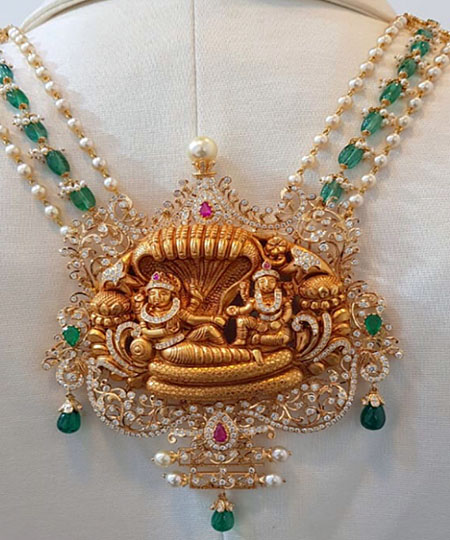 I was deeply enamoured by the sheer grace the piece adds to your personality and outfit over and above the delicate temple carvings, figurines carved and adorned with diamonds and gemstones.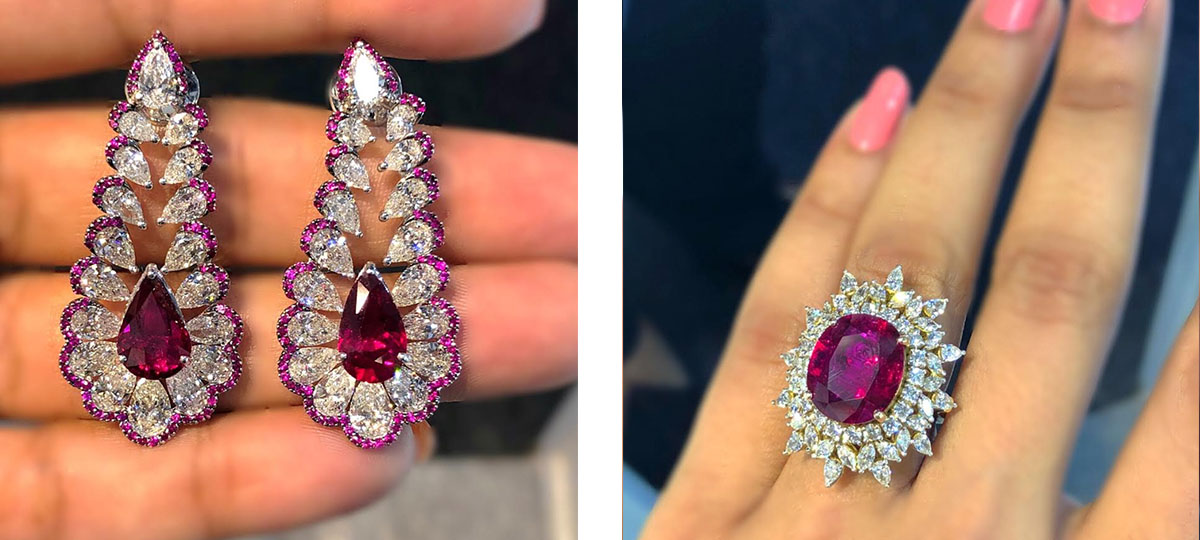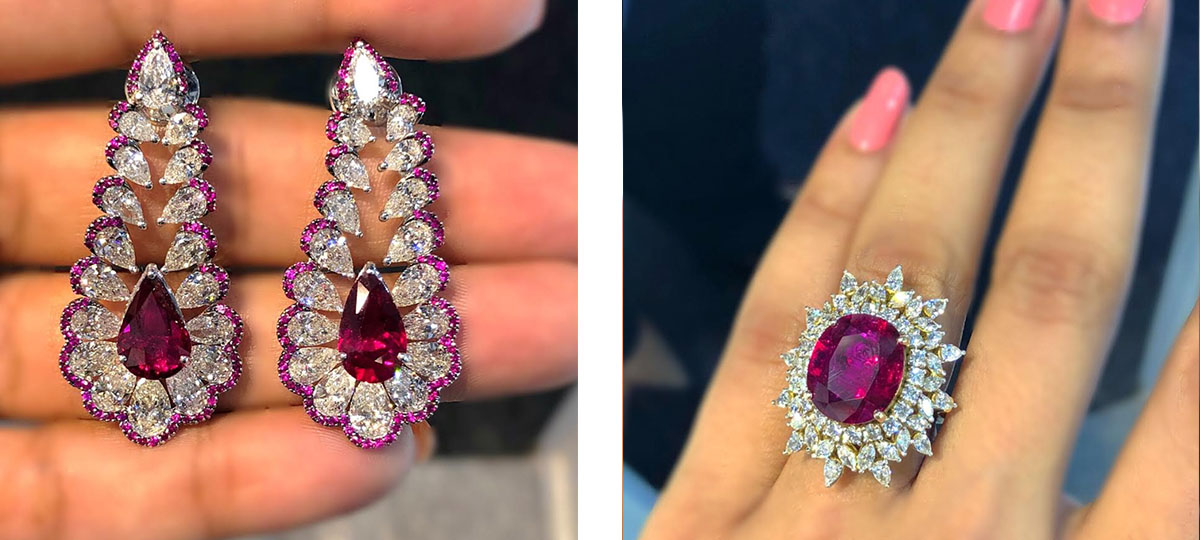 The jeweller's from Jaipur were busy as the bee with people swarming over there uncut diamonds, polki, jadau and minakari. Some prominent jeweller's whose collection I loved included Raniwala Jewellers, Rambhajo's Jewellers & Ghatiwala Jewellers for their necklaces, earrings and bangles in particular.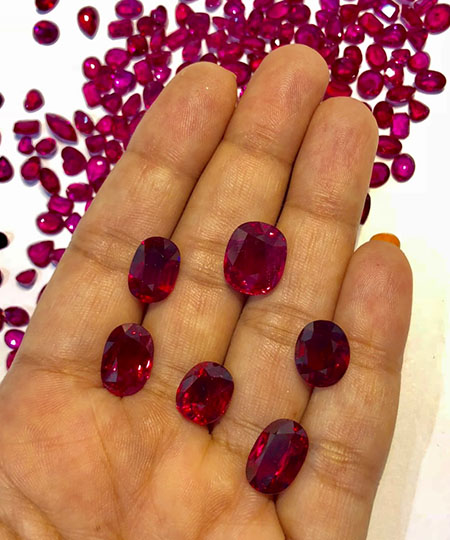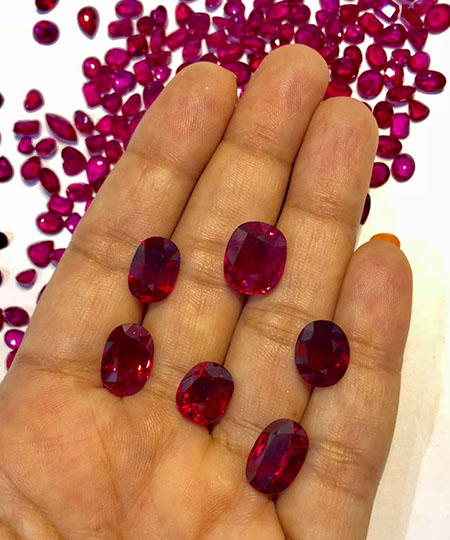 Not only did IIJS showcase some fine jewellery but also educative seminars by Industry leaders to ease those new in the field. I was fortunate at my debut to interact with the finest in the industry and learn through them!
On to the next exhibition for now! Stay tuned for more!