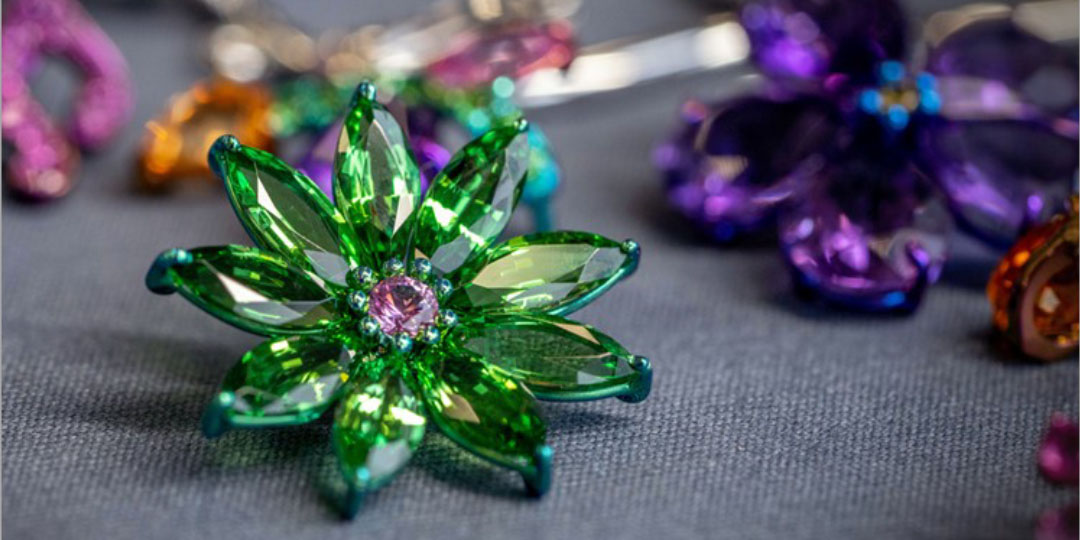 A collection of 75 Haute Joaillerie creations freely inspired by masterpieces of the seventh art!
For the 75th Cannes Film Festival, which coincides with Chopard's 25th participation as an official partner, Caroline Scheufele; Maison's Artistic Director and Co-President has chosen the theme 'Chopard Loves Cinema' as the inspiration for the Red Carpet Collection. She has designed 75 Haute Joaillerie creations, dreamed up as an epic saga inspired by the grand adventure of cinema from its early black and white charms to its dizzying contemporary colours.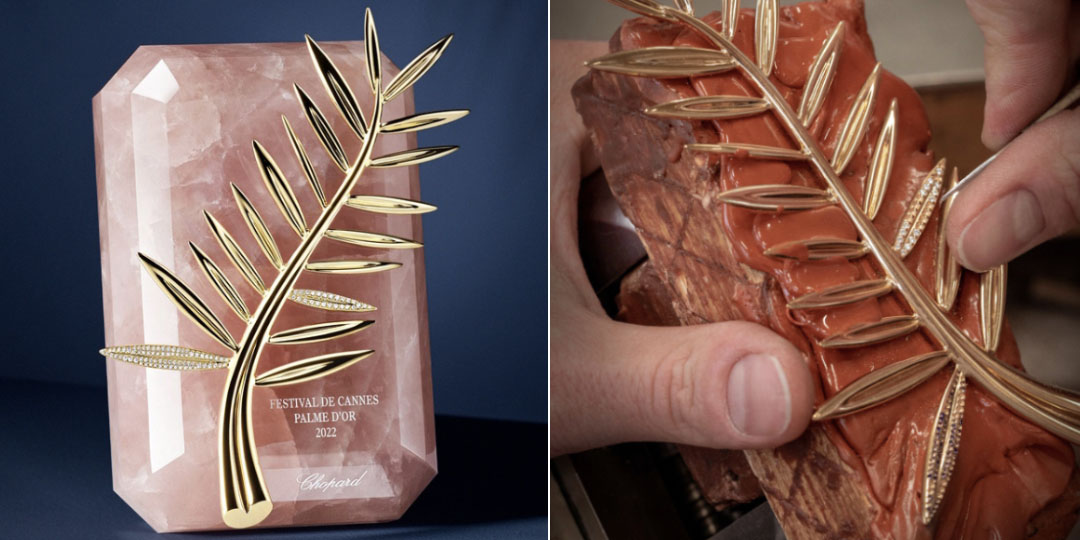 The 2022 Palme d'Or trophy is created by the Swiss Jeweller. Here we have, two tiny leaves set with diamonds, one with 75 diamonds symbolising the Festival's jubilee; while the other with 25 diamonds to immortalise the quarter-century of the partnership with Chopard. The Fairmined-certified 18-carat yellow gold Palme is placed on rose quartz – a stone symbolising love.

To enhance the dazzling sparkle of this Red Carpet Collection, Chopard's workshops have assembled a selection of high-quality precious stones. This approach has notably given rise to earrings set with two 17.16 and 15.85-carat unheated sapphires. While sourcing a single sapphire of this size and with such a naturally rich colour is already a rare occurrence in itself, pairing two specimens of equal properties is quite simply miraculous. To reveal the nobility of this sapphire duo, whose luminous hue is described as cornflower blue, Chopard has combined them with two sets of white, pink and blue diamonds, thus creating an enchanting visual feast.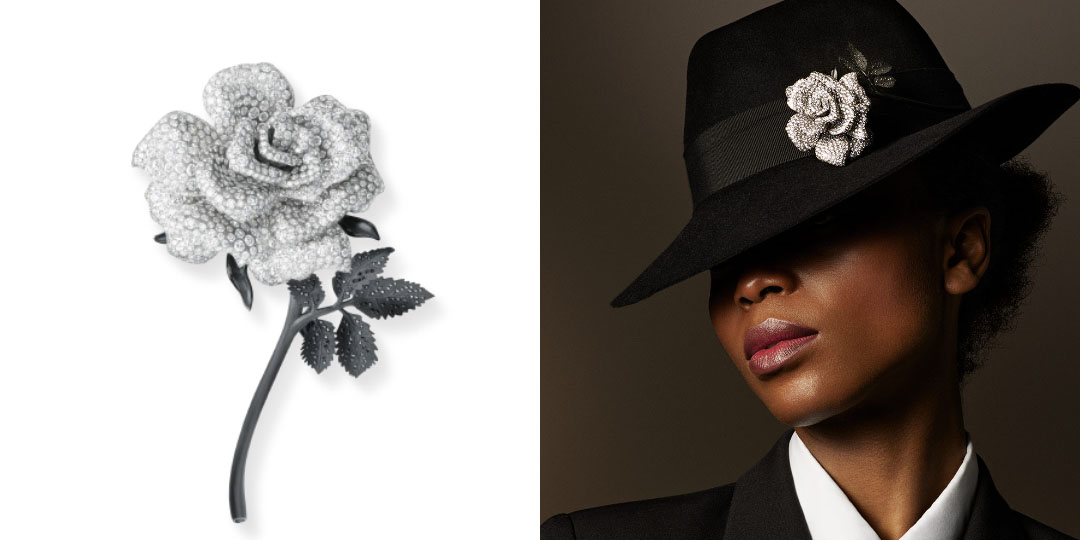 Featured above is a standout brooch sculpting the allure of the wearer – with these items now a token of singular elegance favoured by both men and women. Charlie Chaplin's first sound film, City lights, which inspired this showpiece, was a pivotal moment in cinema. Caroline Scheufele's sheer passion for Chaplin's genius bears witness to the raw emotion and virtuoso performance skills with which she nurtures her own creations.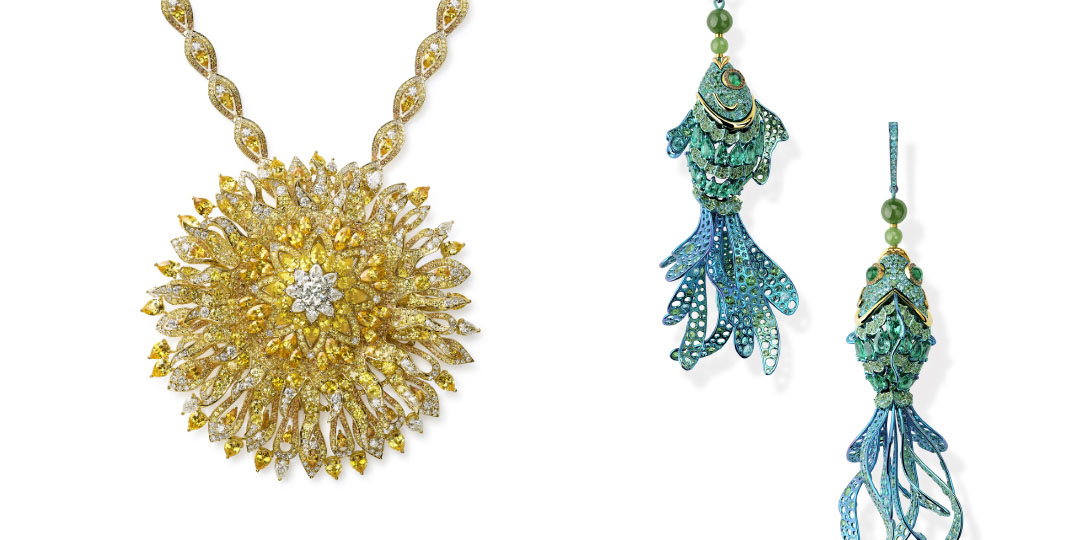 The fertile creativity of the workshops is also honoured by a series of jewellery creations featuring charming and unexpected designs, such as a pair of fish earrings, whose gemstone scales sparkle like reflections on waves, while their tail fins evoke the lightness of titanium in a choreography reproducing the peaceful movement of the current. Another example is the magnificent sun made of diamonds and coloured sapphires arranged in a yellow and orange monochrome effect, whose central motif can be worn as a brooch or necklace.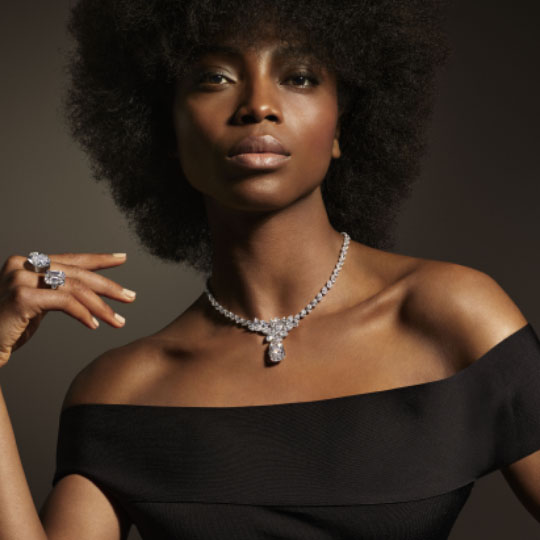 A great admirer of Alfred Hitchcock's masterpiece To Catch a Thief, Caroline Scheufele has also designed a necklace based on an exceptional 13.69-carat internally flawless D-grade diamond, evoking the spirit of the French Riviera whose luxury and relaxed lifestyle have been attracting the greatest stars for decades.

The Red Carpet Collection notably also comprises several pearl necklaces including a spectacular piece composed of ten rows of Akoya pearls and punctuated by a pear-shaped spinel that falls gracefully into the hollow of the neck; a set of aquamarine and diamond rings and earrings shaped like the prow of a gondola and Venetian bridges; as well as earrings in tangy colours graced with yellow, pink and white diamonds.
Let me know which is your favourite collection !! And hopefully, in 2023, I will be sharing this article from CANNES!