It was a pleasure being a part of the Inaugural edition, of "HUMARA APNA SHOW" "GJS 2022 by the All India Gem & Jewellery Domestic Council from 3rd to 6th April 2022 at Jio World Convention Centre. This grand Business to the Business Expo was organised at a perfect time for the retailers to restock their inventory for the upcoming festivals, in different product categories were showcased such as:
1. Loose gemstones.
2. Gold jewellery.
3. Diamond jewellery.
4. Couture jewellery and a lot more!
Video Credit: The Diamond Talk.
I started my first campaign for the show, by interacting with women entrepreneurs on the occasion of International women's day; and interacted with:
Prerna Khurana; Director: of Khurana Jewellery House.
Priti Bhatia Founder of Awesome Sparklers.
Bhairavi Shah of Aadish Gold LLP, and
Shrusshti Sharma founder DOI Designers Of India about GJS 2022 "Humara Apna Show".
Let me share with you my discoveries from the show!


I began my day by visiting Valentine Jewellers, and I was delighted to view their astounding range of innovative and trendy jewellery. A piece of jewellery that caught my attention was this multifunctional hand accessory that can be worn in three ways:
1. Ring.
2. Bracelet.
3. Haath Phool or the flower of the hand; is a fine piece of jewellery that decorates and adorns the hand, they are popularly worn by Indian brides.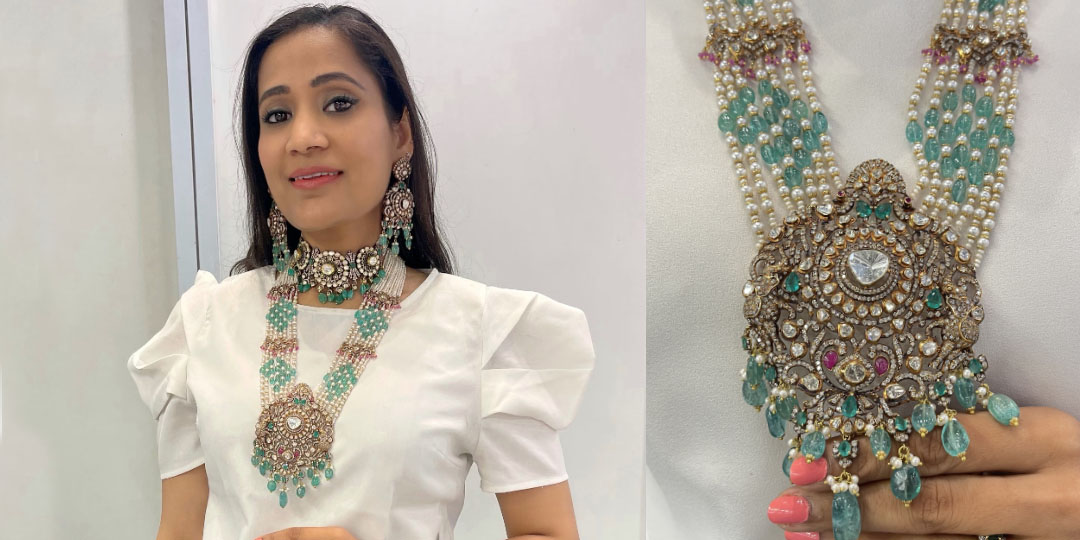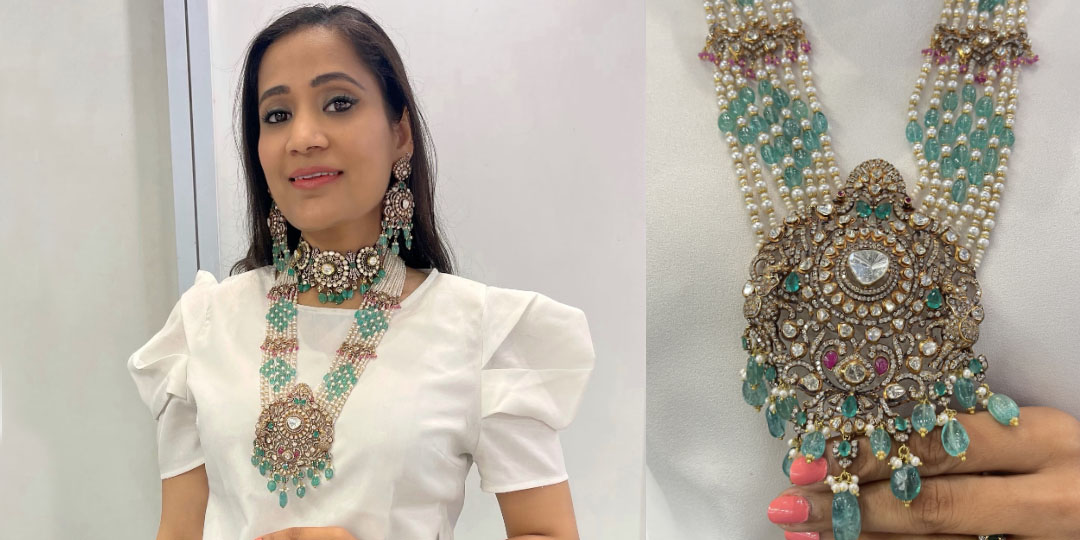 At Raniwala 1881, I saw their latest bridal jewellery collections, which reminded me of Jewels worn by Indian Maharanis. One of my favourite picks is this magnificent Antique finish pendant and choker set. Did you notice the elephant motif? Let me know in the comment.
I spent Day 2 exploring some gemstones!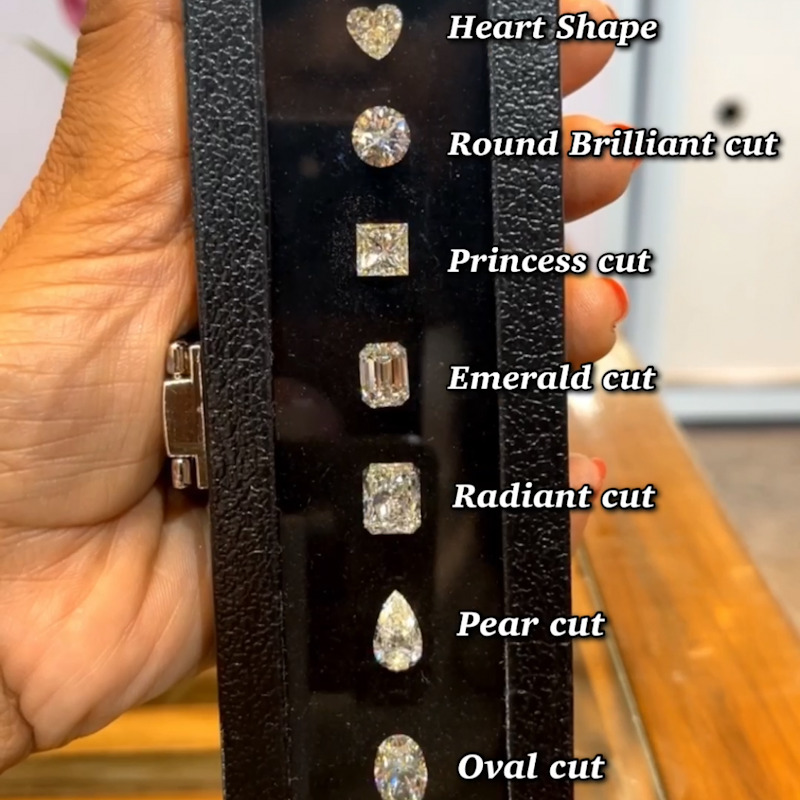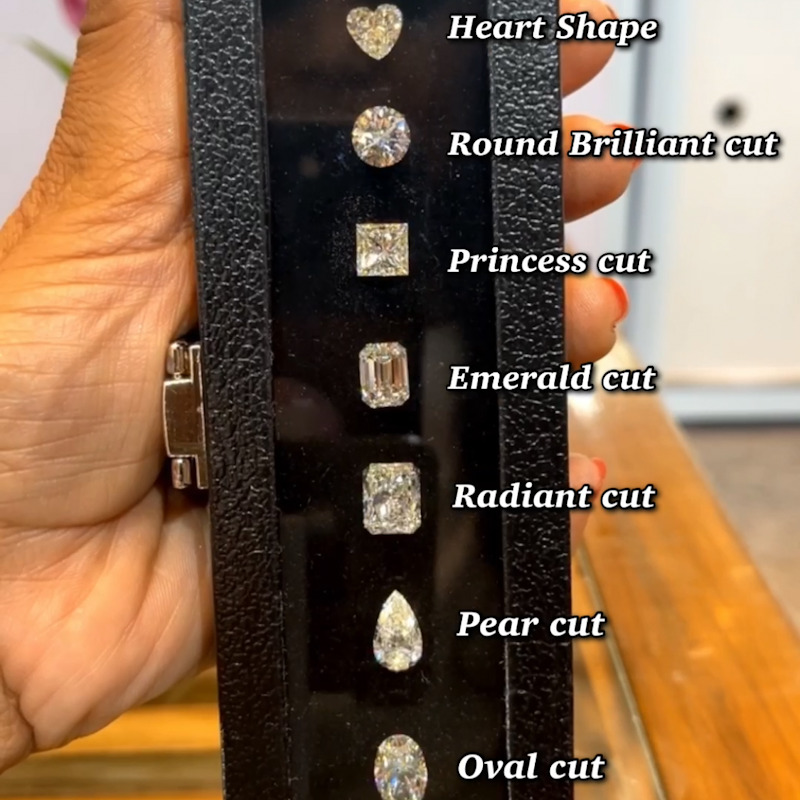 The choice of diamond shape is often decided by the original shape of the rough stone, location of internal flaws or inclusions, preservation of carat weight, and popularity of certain shapes among consumers. Featured above are different fancy shape diamonds from Venus Jewel.
Let me share a few of my favourite diamond shapes in the comments.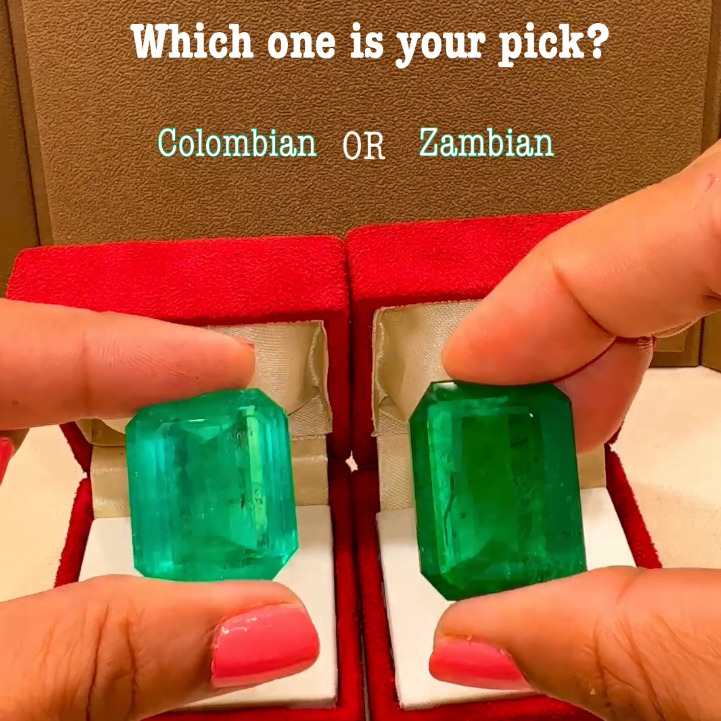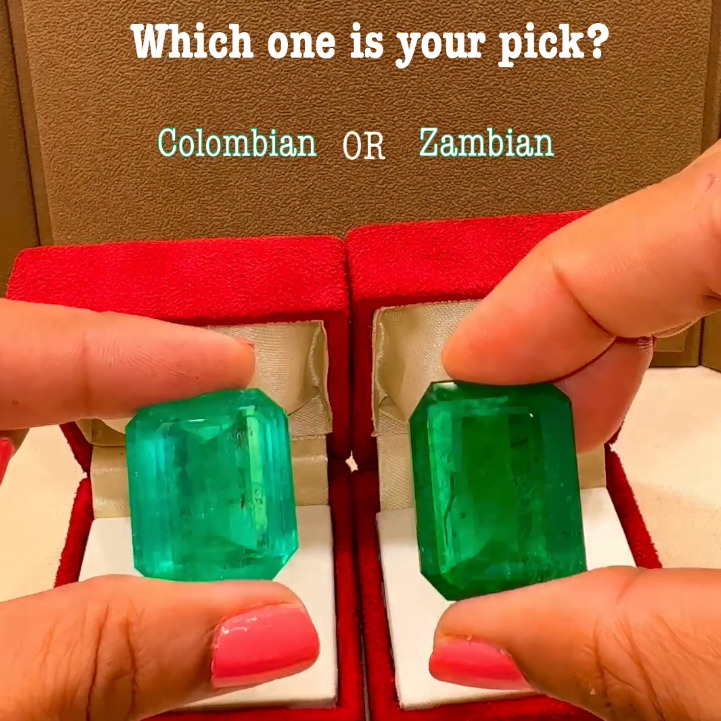 Did you know that emerald is regarded as the stone of prosperity and they represent vitality and growth! I would briefly like to share about the 2 most popular types of emeralds seen in TT Gems.
1. Colombian Emerald: As the name suggests, these emeralds originate from Colombia and have a warm hue with vivid saturation; their colour varies from lush to bluish-green.
2. Zambian Emerald: These emeralds originate from Zambia and are more transparent.
Experts study the stone based on four categories such as color, clarity, cut and carat; but when making a purchase, selection of colour is the most significant factor. Let me know which one appeals to you!
At SK Seth Jewellers I admired the handcrafted NAKSHI bangle and necklace!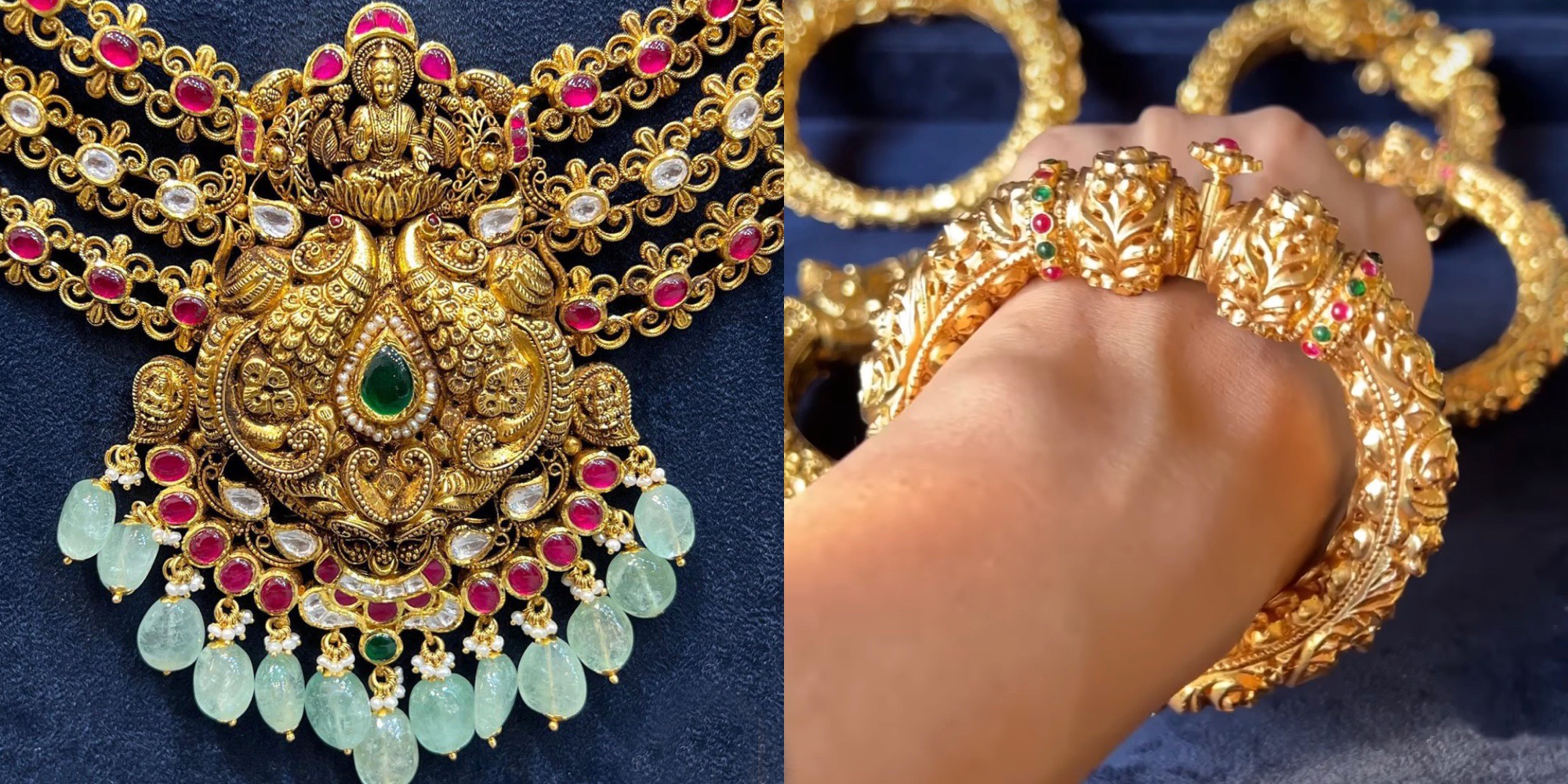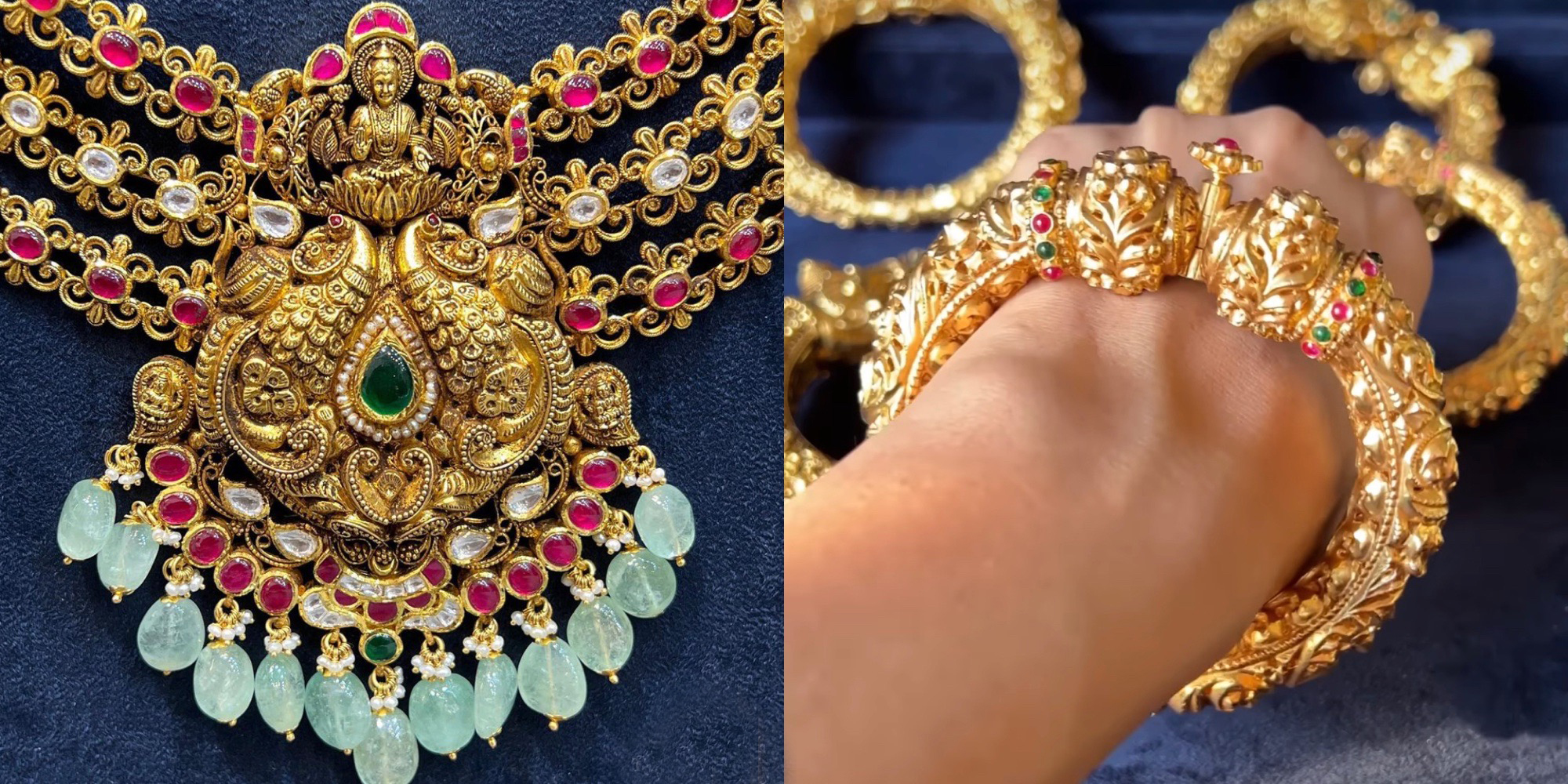 The necklace is embedded with Goddess Laxmi's motif; designed and curated by master craftsmen under the guidance of Mr Mohanlal Seth, who has made S K Seth a reputed B2B brand with his ethical practices and creative design concepts for 4 decades. Each jewellery piece I witnessed at SK Seth Jewellers is truly out of the world.
Did you know: "Nakshi" means carving in Hindi, and this work of art is a part of temple designs; that originated from southern India and has existed since ancient times through the 21st century!
Day 4 at GJS 2022 Show
My vision in covering the Gems and Jewellery Show is not only to showcase trends but also to share with you in-depth knowledge about the processes these gems and jewels undergo to come to life. In the same vein, I saw the procedure of "Art of Kundan Meenakari" by the Gem & Jewellery Skill Council Of India.
Video Credit: The Diamond Talk
After the structure of the design known as Ghaat is ready. The required design is engraved on the backside and filled with beautiful Meenakari colours. Once the Meenakari colours are dried, the front side of the structure is filled with wax for gemstones and Polki is embedded. After which the 24 karats of Pure gold foil, known as Kundan, is inserted by the craftsman resulting in a gorgeous Kundan meenakari Work of art.
Kudos to our Indian artist and craftmanship who work so passionately giving life to every piece. No wonder they are much in demand in India as well as overseas for their exquisite craft!
Here is a run-through of my visit to GJS 2022!
Video Credit: The Diamond Talk
Much gratitude to the entire team at GJC for giving me a wonderful opportunity to be a part of the show! Hope you all enjoyed the show as much as I did!!