Showcasing best jewellers under one roof at IIJS 2019, Organised in the heart of Mumbai, the city of dreams by GJEPC, India International Jewellery Show (IIJS 2019) is a "B2B show", India's official platform for showcasing the country's manufacturing capabilities. The show invites immeasurable guests and exhibitors to participate, opening up new avenues for them while presenting a plethora of options for jewellery lovers, housing the best of diamond manufacturers, traders, retailers and jewellers.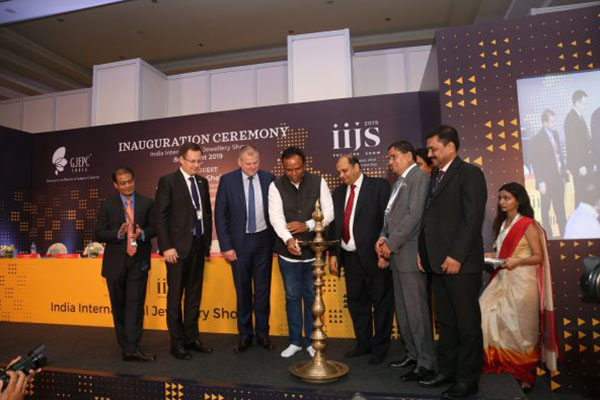 The event was inaugurated by Mr Ashish Shelar, Mr Paul Rowley, Mr Evgeny Agureev, Mr Pramod Agrawal, Mr Colin Shah, Mr Mansukhani Kothari, Mr Kirit Bhansali, Mr Sabyasachi Ray, followed by an overview of the Gem and Jewellery sector and what the future holds for the same.
I was excited to foray into the event with open arms for learning and meeting people alike.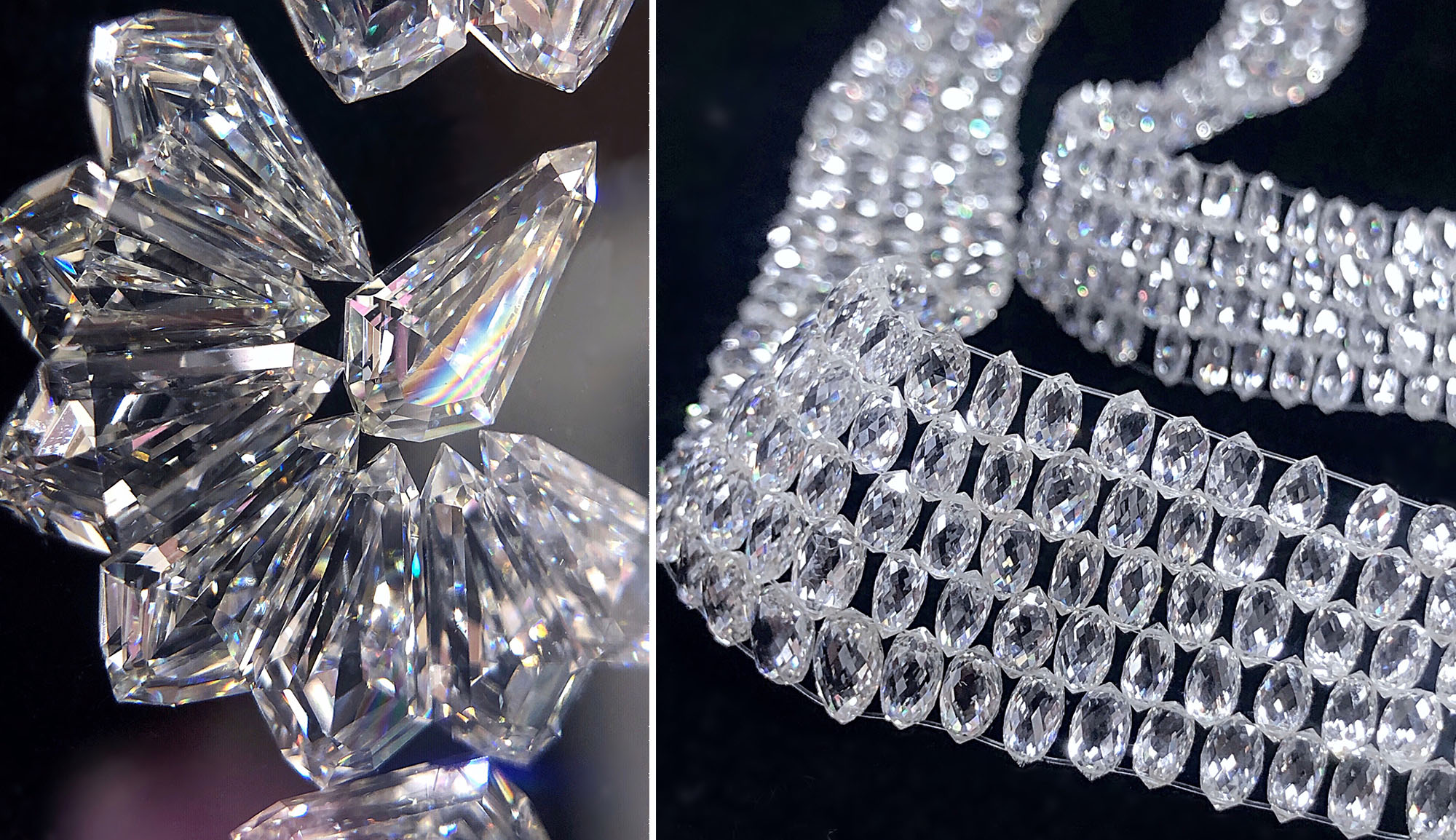 The first thing to do had to be, in relation to Diamonds!
I was extremely fascinated by the different shapes of diamonds presented by Param Exports. They have everything, from briolettes to rose cut, kite-shaped diamonds, and many more.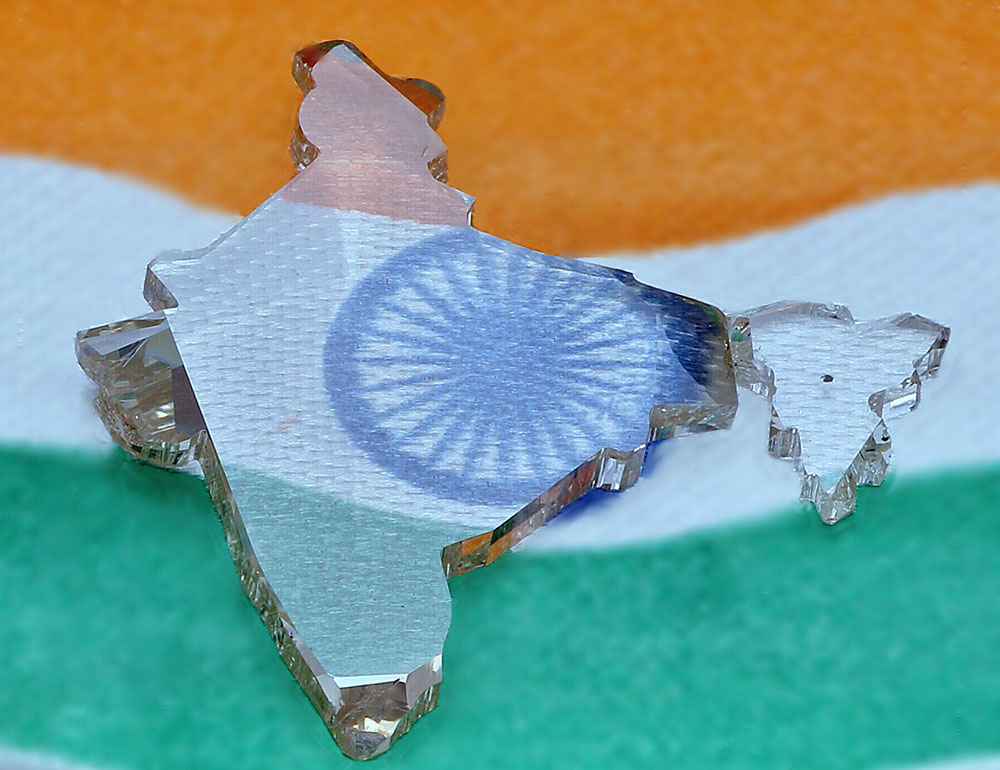 I was also delighted to discover a rose-cut diamond cut in the shape of a map of India, it took 1.5 years to manufacture this perfectly cut diamond, designed with 2 rose-cut diamonds, appx 3.30cts and 0.30cts.
My next stop was by Tallin Jewels, I found a unique choker set made with Diamond slices which fit together with grace as a necklace. Diamond slices are nothing but the sliced out form from natural rough diamonds. The girdle of the slice is very thin & facets generally appear towards the girdle.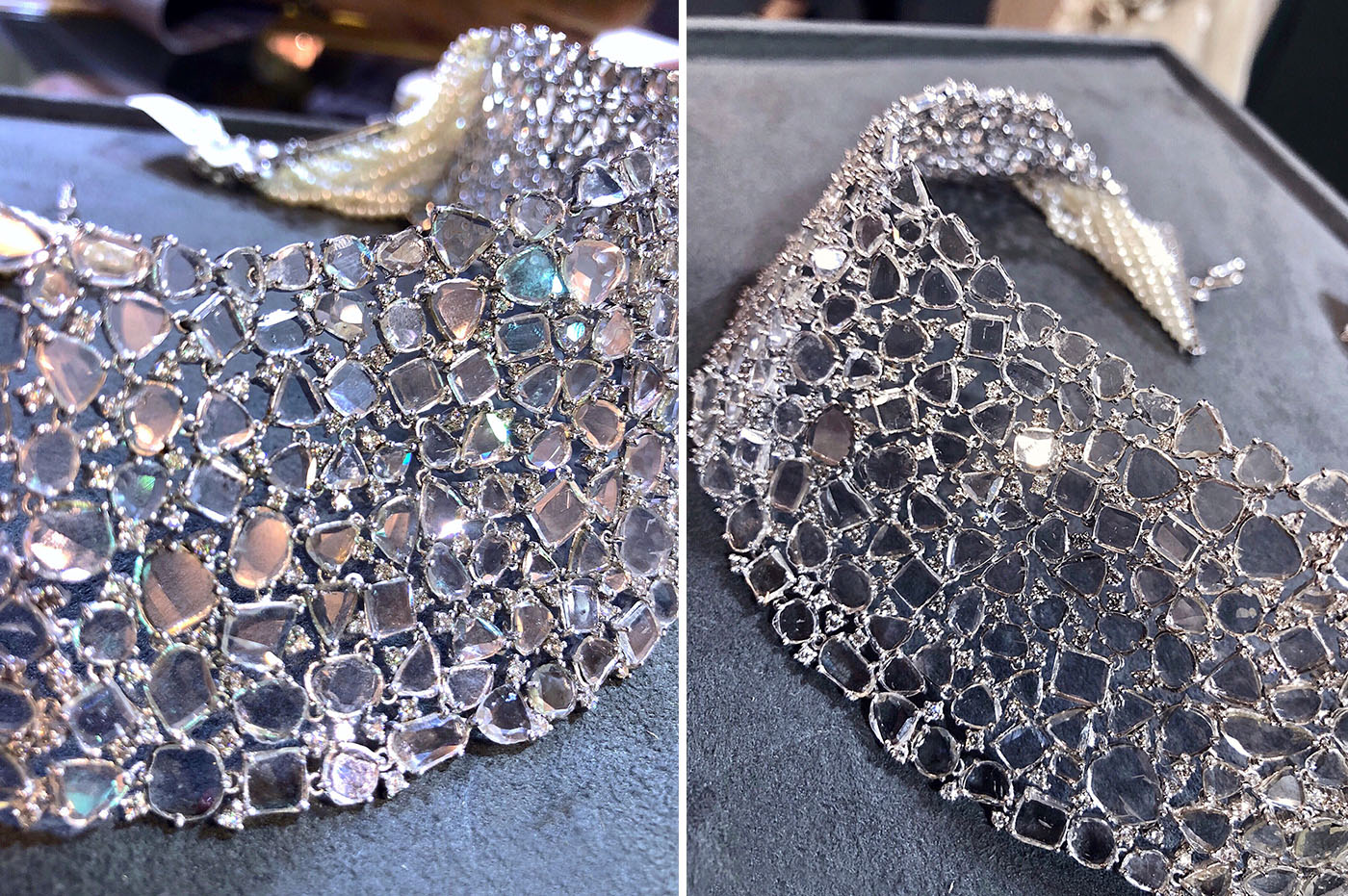 Day 1 got even better with a striking natural diamond earring by P Hirani.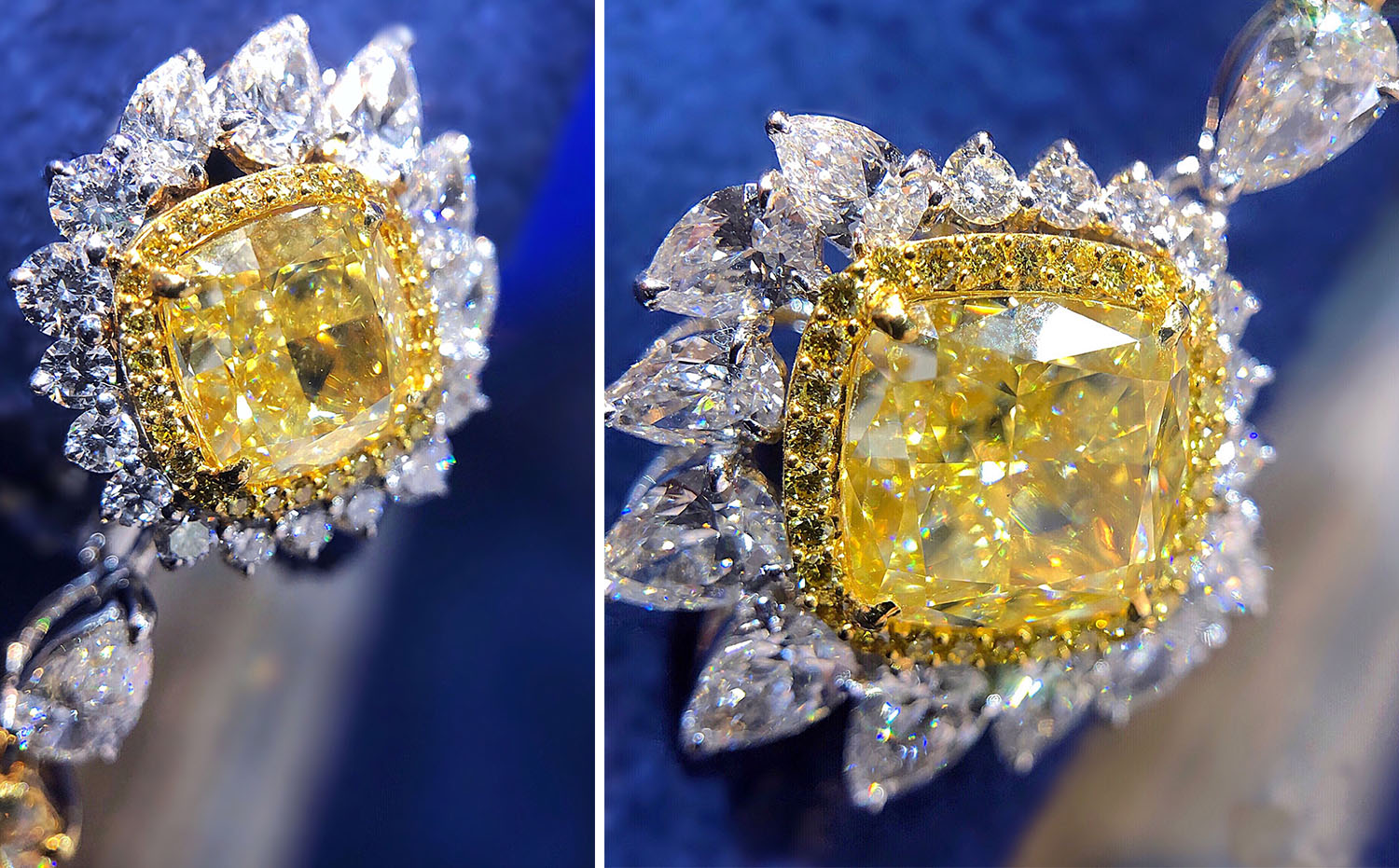 You can wear them as studs or danglers, depending on the occasion and create a lasting impression. It was awe-inspiring to witness natures beauty at P Hirani and see natural coloured diamonds collection.
After an enriching day one, I was all set for day 2, my love for gemstones pulled me inside TT Gems booth, an established gemstone trading company, serving the Gem and Jewellery industry, gem enthusiasts, and collectors in India and worldwide for over 70 years.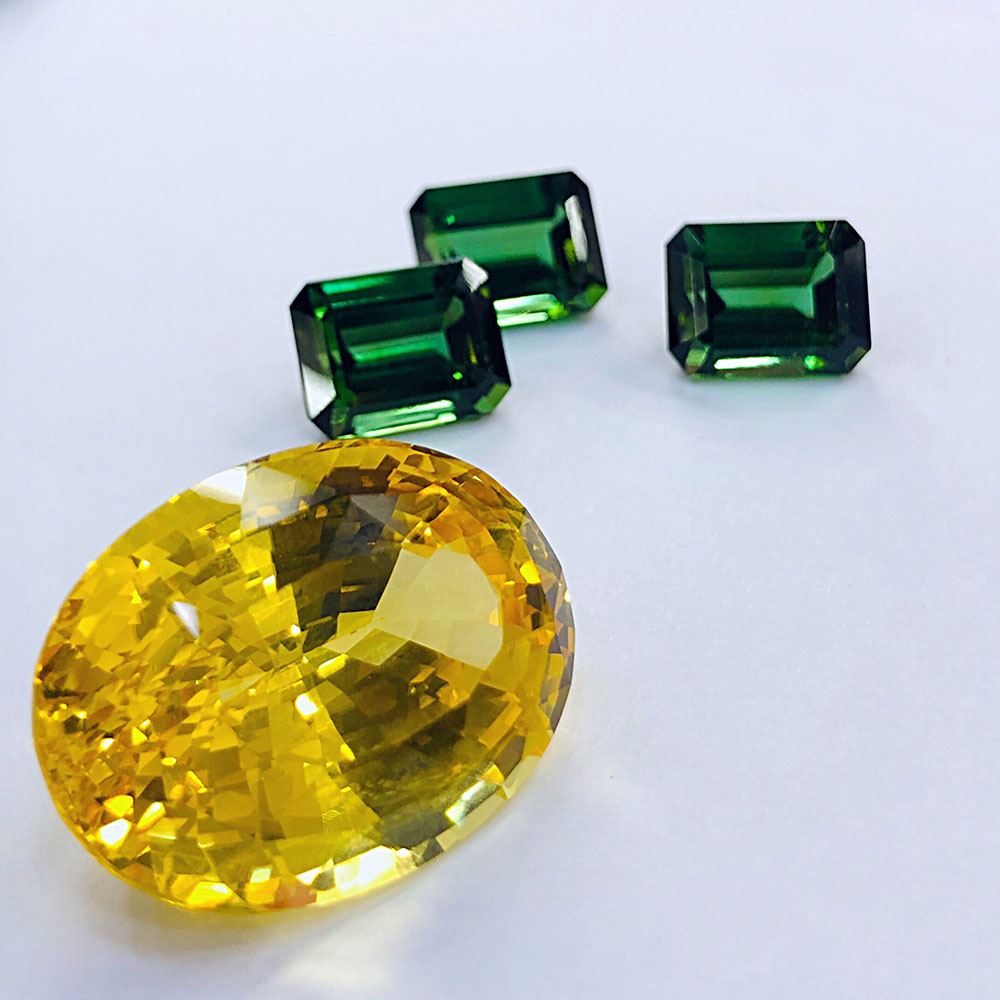 Featured above is 52cts Yellow Sapphire, which is, Platinum award GRS certified by a Swiss laboratory, for its Intense Yellow colour, no heat.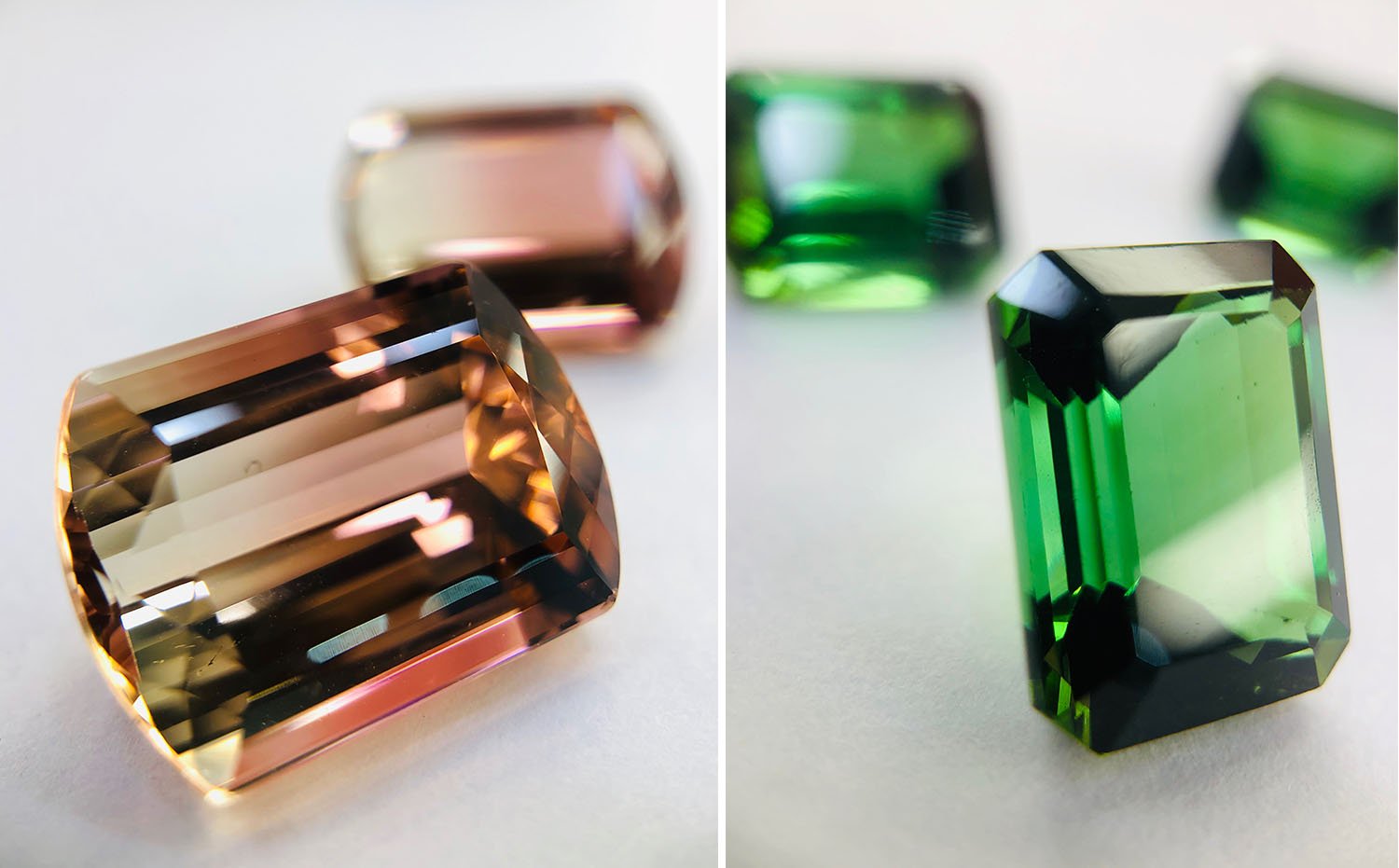 Tourmaline of fine lustre and brilliance, by TT Gems.
Another fine quality gemstone destination was by Gem Plaza's booth.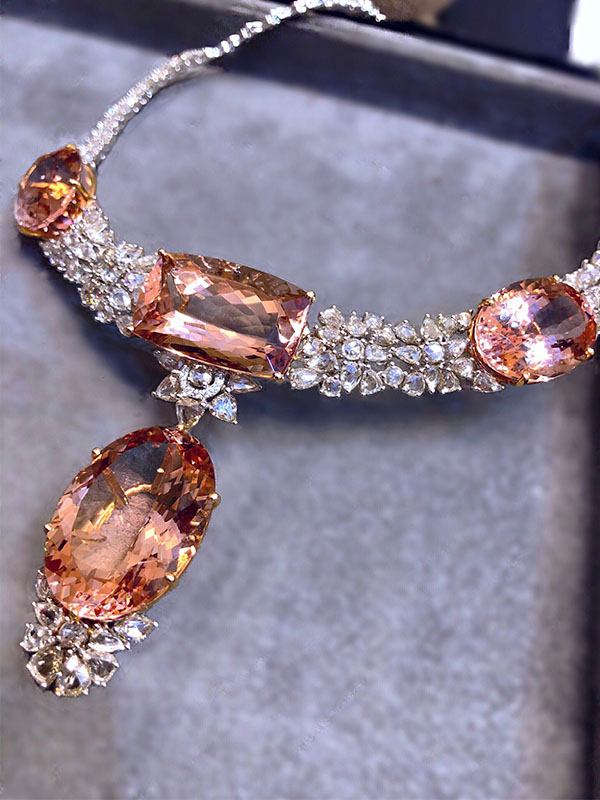 The necklace is made with appx 125cts of Morganite, a rare semi-precious stone, having a high degree of brilliance, excellent durability, and enchanting shades of rose pink. Being a relatively new, semi-precious stone, Morganite has become quite a trendsetter and been widely used in jewellery. The Rose cut diamonds, are gracefully set to enhance the beauty of the morganite!
Day 3 was full of surprise, meeting International Press editors.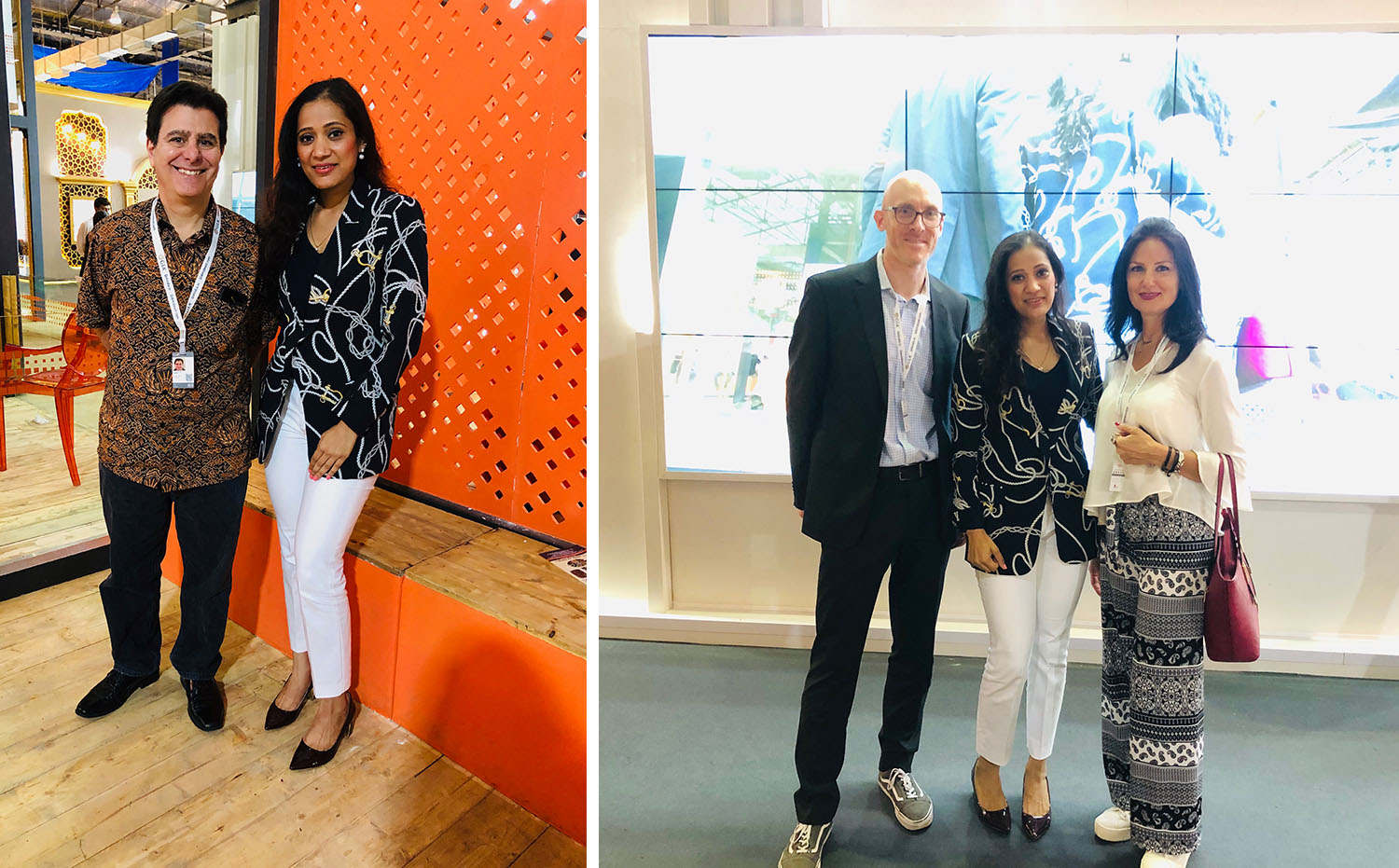 I had the privilege of meeting Anthony DeMarco of Jewelry News Network followed by Avi Krawitz, a senior analyst, news editor of Rapaport and Suzanne Eid of Collection Pan-Arb Luxury Magazine.
I discovered a gorgeous carving of Lord Ganesha on Ruby Rock, by R K Gems.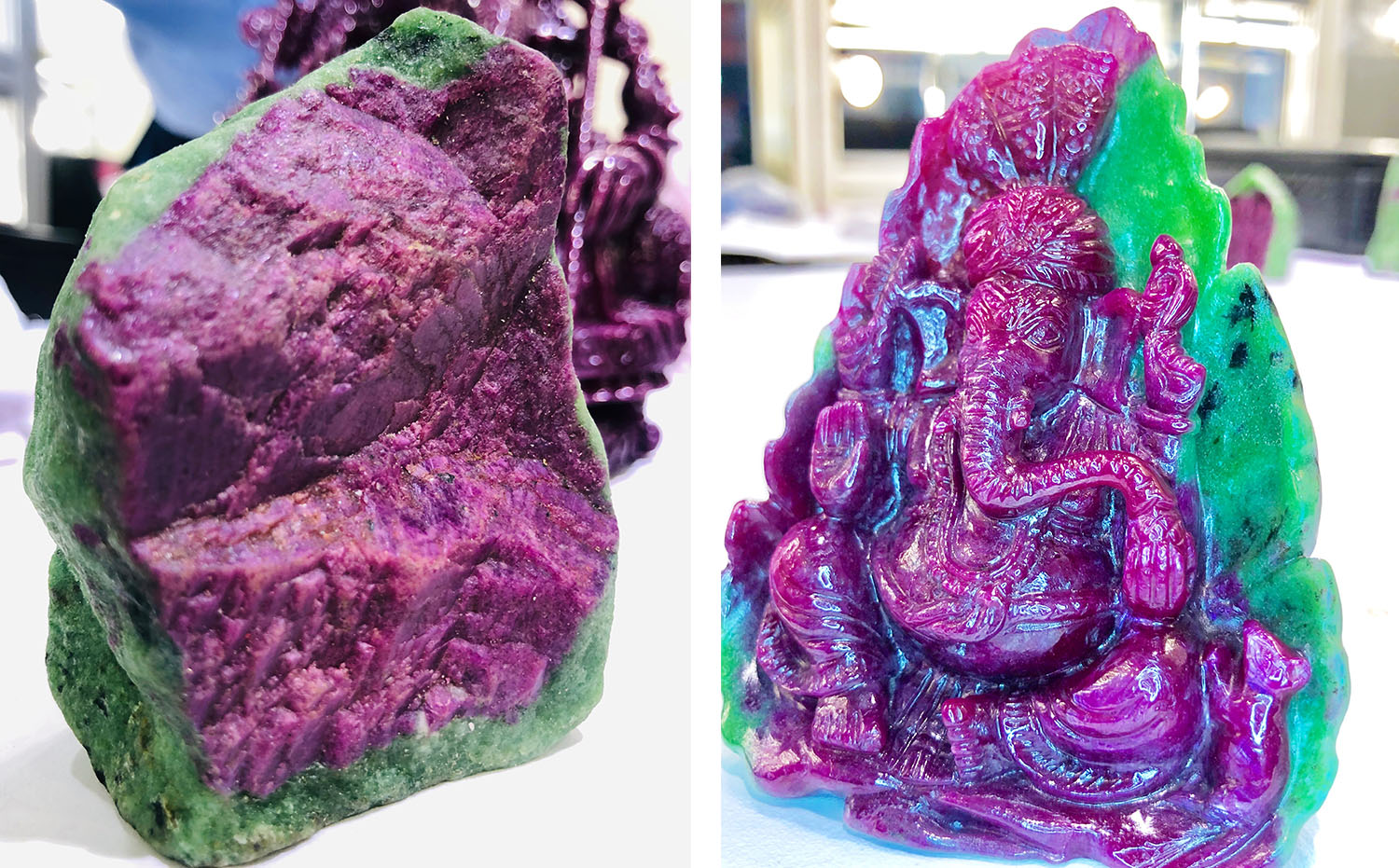 Vaibhav explains about the special carving done by them.
Walking around, I came across De Beers Group Services booth and got insights on Diamond screening instruments. The Ams2 which is a melee screening instrument and SYNTHdetect, designed for jewellery, to detects if a diamond is natural and synthetic.
Moving on to the last day I was on a lookout for festive jewellery.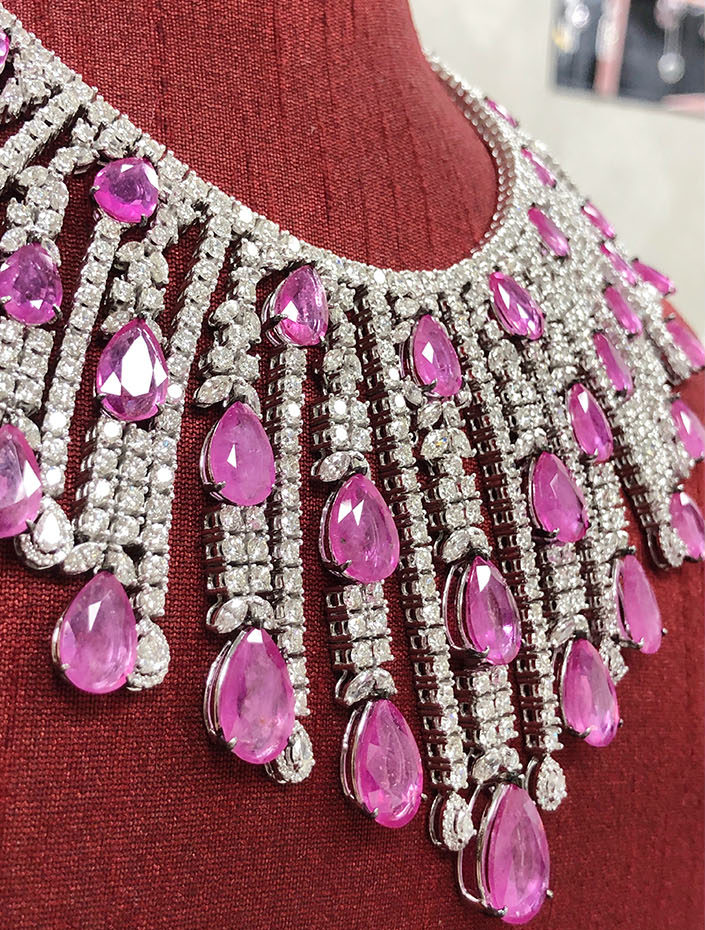 Spotted a Diamond and Pearl necklace by Rosentiques Fine Jewellery.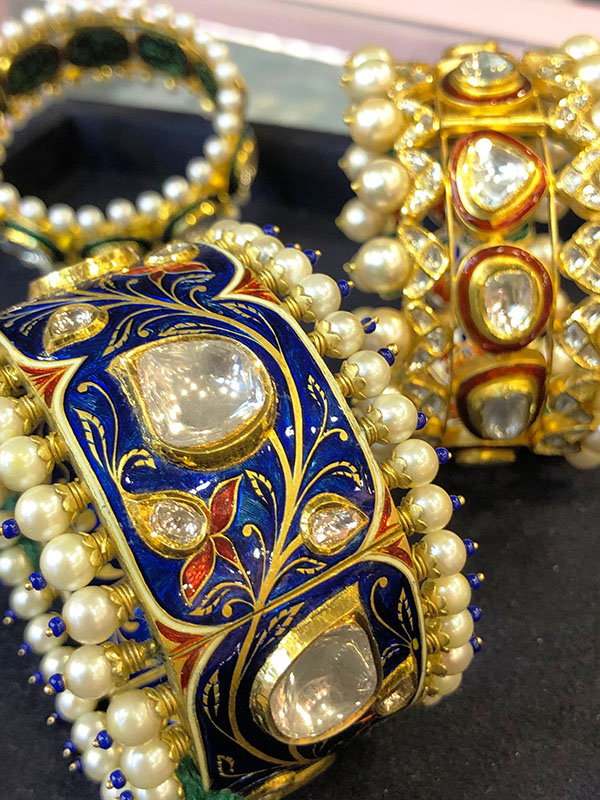 Raniwala Jewellers had exquisite jewellery at their booth, enamel bracelets and cuffs sets in gemstones sure make a style statement for the season.
IIJS 2019, indeed was a great experience, it was educative and interesting to interact with different people from the industry and to try on beautiful jewels.
There is always so much to learn and so much to be grateful for in life! This is how I felt after attending IIJS Premier show, India's largest trade show, where I not only had the opportunity to interact with the experts from the industry but also learned so much about the market trends for the coming season. Here's me wrapping up my experience at the IIJS with this small snippet of all that I witnessed during the 4 days that I was at the show.
I feel grateful to work in an exciting and fun industry that has the capacity to do so much good for so many people and I look forward to IIJS 2020!