GLAMOUR' is India's largest and the only B2C fine jewellery exhibition, acclaimed for presenting the finest jewellers from across the nation under one luxurious hood for 18 successful years.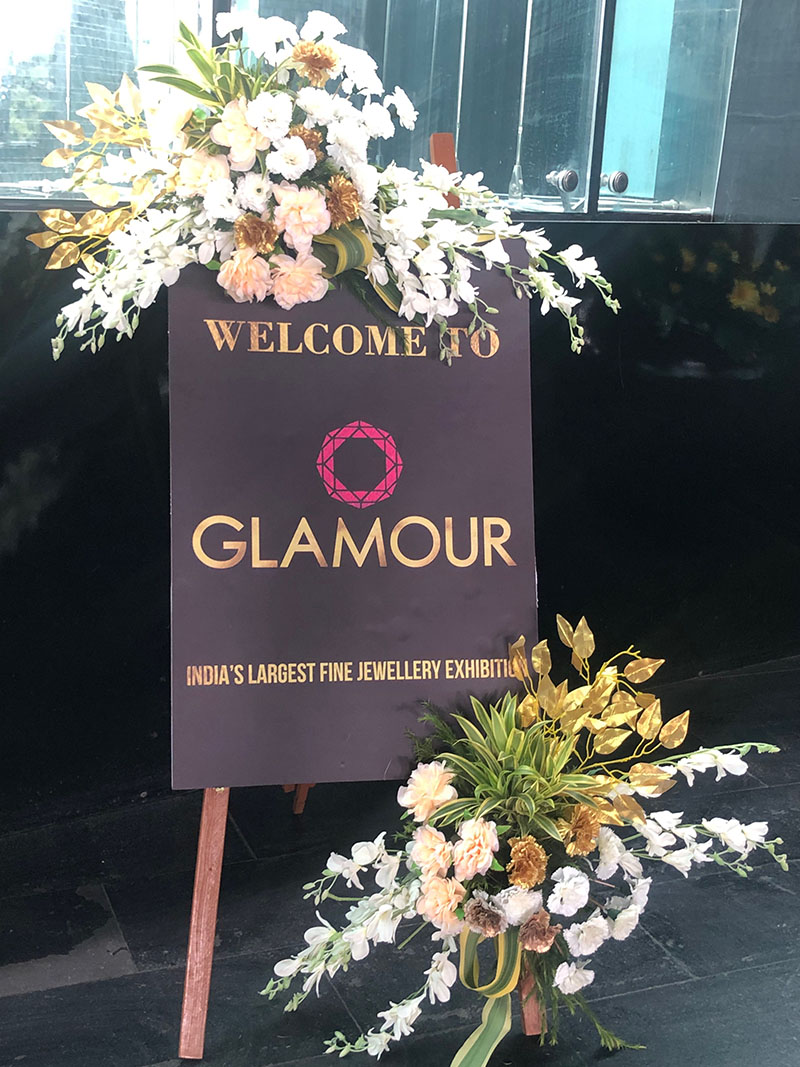 This year is the 19th year of Glamour Jewellery Exhibition, and I was extremely happy to be part of the event. I had a great time interacting with Mrs Bulbeer Sumit Gandhi, and get her insights behind the success of Glamour for the past 19 years.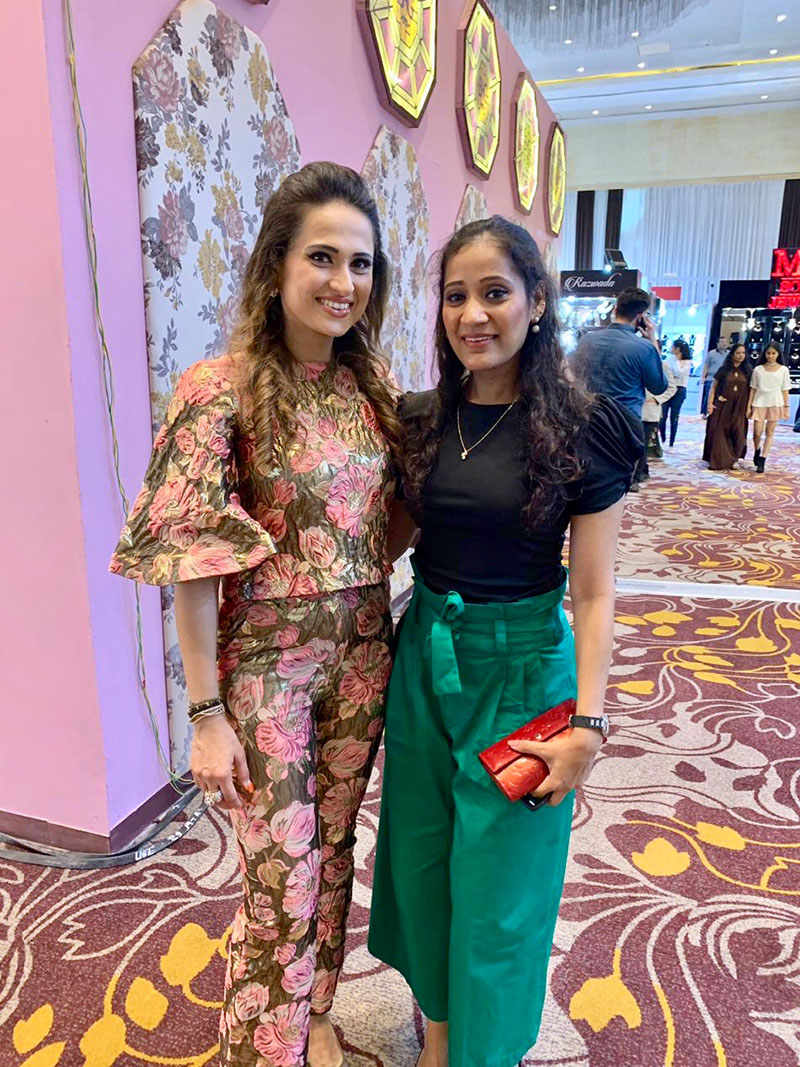 Glamour 2019 is a perfect platform for jewellery creators, sellers and manufacturers to launch, showcase and present their cutting-edge designs, creations and innovations to the potential crème-class buyers, There were also master class conducted for Bridal Styling and Bridal makeup by the ace stylist!
Here is me listing down my favourites from the event!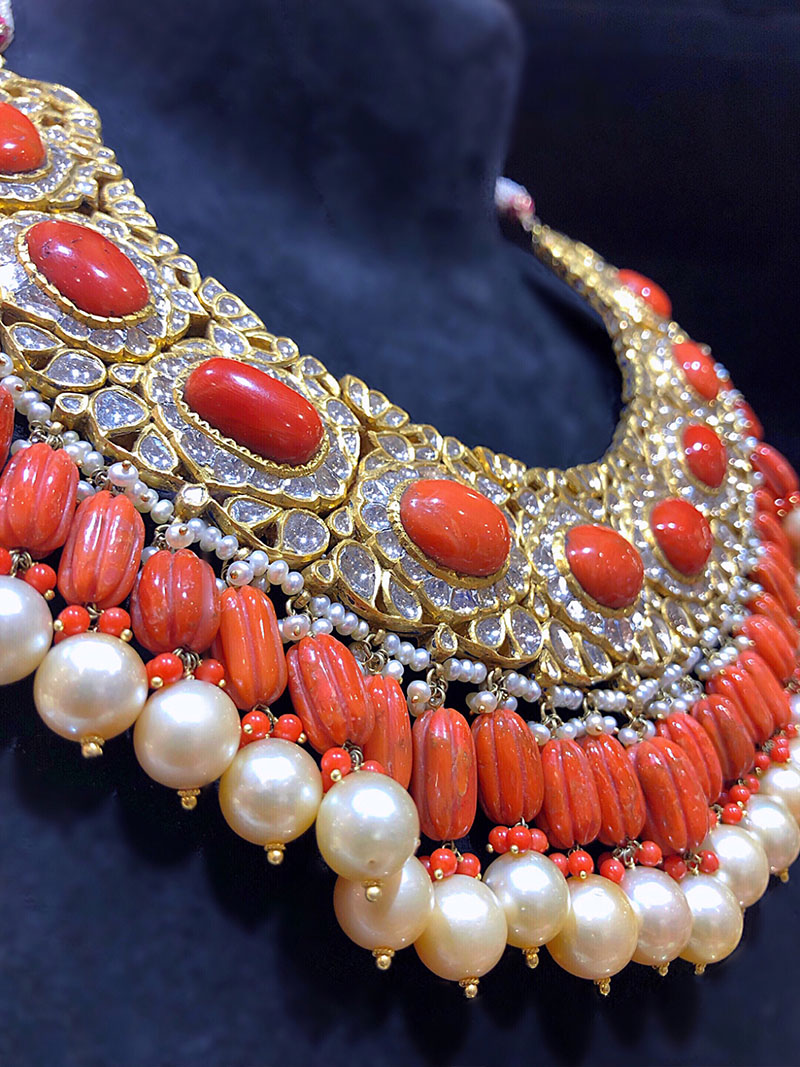 Extraordinary craftsmanship, intricate work of art and mesmerising precious gemstones together make an elegant piece of Jadau jewellery. The precision and effort required to create Jadau jewellery truly make it worthy to be adorned by a bride on her big day, no doubt Jadau Jewels have always been the most adorned jewels for any occasion.
I always like to wear something different and PC Totukas had fit exactly into my choices. I was delighted to discover such a unique Uncut Diamonds necklace made with Coral melons, pearls. The colour of the corals is bound to add immense beauty and grace to your look when adorned with your trousseau and bridal wear.
Another pick from the exhibition were these gorgeous earrings from one of my favourite jewellers, hailing all the way from my home town, Birdhichand Ghanshaymdas from Jaipur!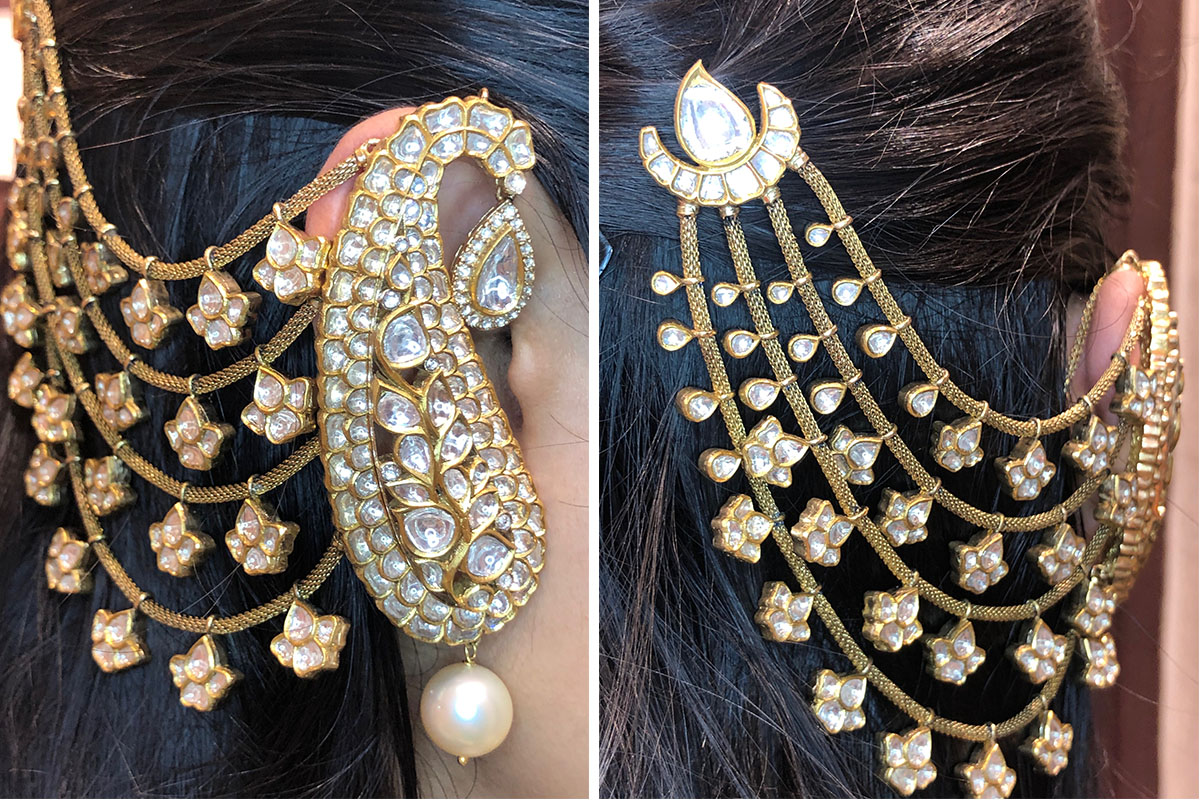 Watching these earrings was love at first sight, and I knew I had to hold these beauties in my hand to see its finesse and craftsmanship, made with Uncut Diamonds and Pearls. Trust the team and artisans at Birdhichand to render masterpieces from time to time!
Wear this style statement for your Mehendi, sangeet, or any other wedding functions, is sure is to garner compliments!
I had the pleasure to meet the Bollywood star and jewellery designer, the graceful and gorgeous Neelam Kothari Soni! Having always been admirable of her presence on screen, I also fell in love with the gemstone designs that she had to showcase. One of my favourite picks from the booth for the upcoming wedding season is this stunning bracelet. It's been engineered with blue sapphire, pink sapphires, emeralds, rose-cut diamonds, and full-cut diamonds, an amalgamation of some gorgeous colours to craft this beauty.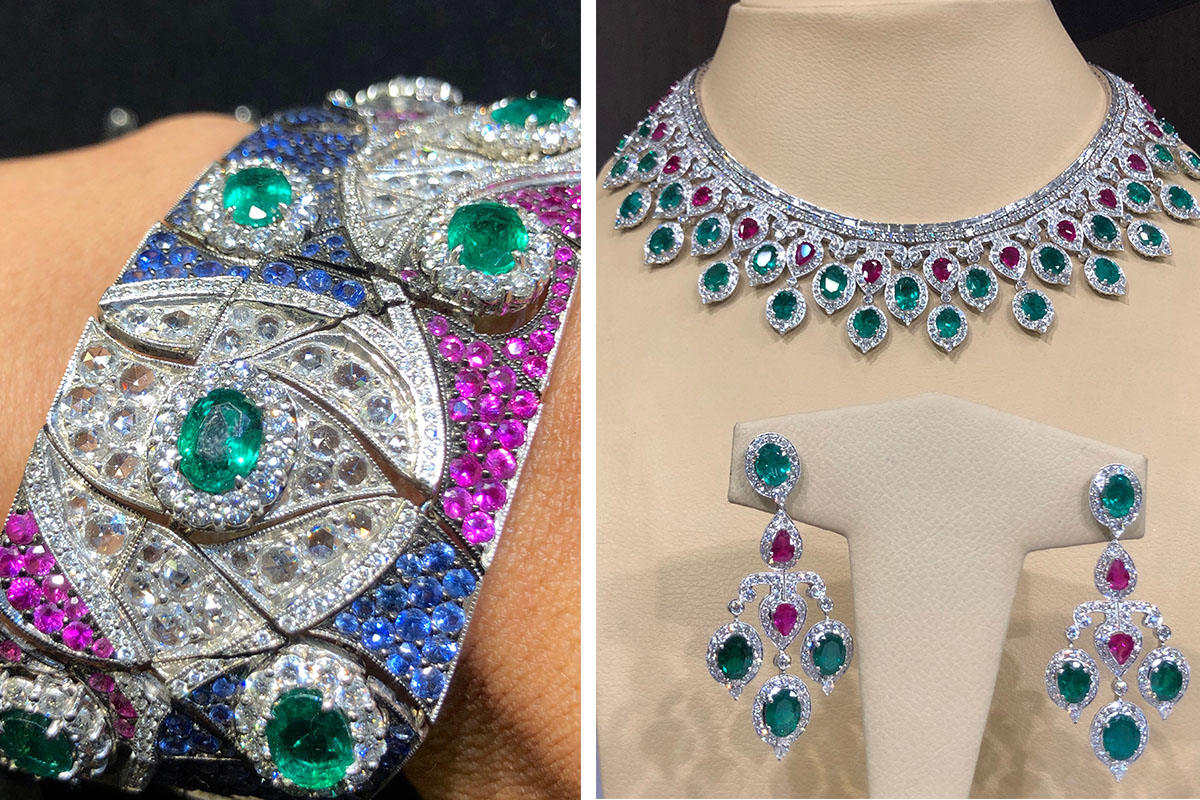 Walking around Glamour Exhibition and interacting with different people from the industry and to trying on their jewels was a great experience, and I continued scouting jewels for the upcoming wedding season, I was mesmerised by each and every jewel displayed by Totuka Jewelers by Sunil Totuka booths. The brand housed a wide variety of collection with Uncut diamonds, Art Deco and Gemstones.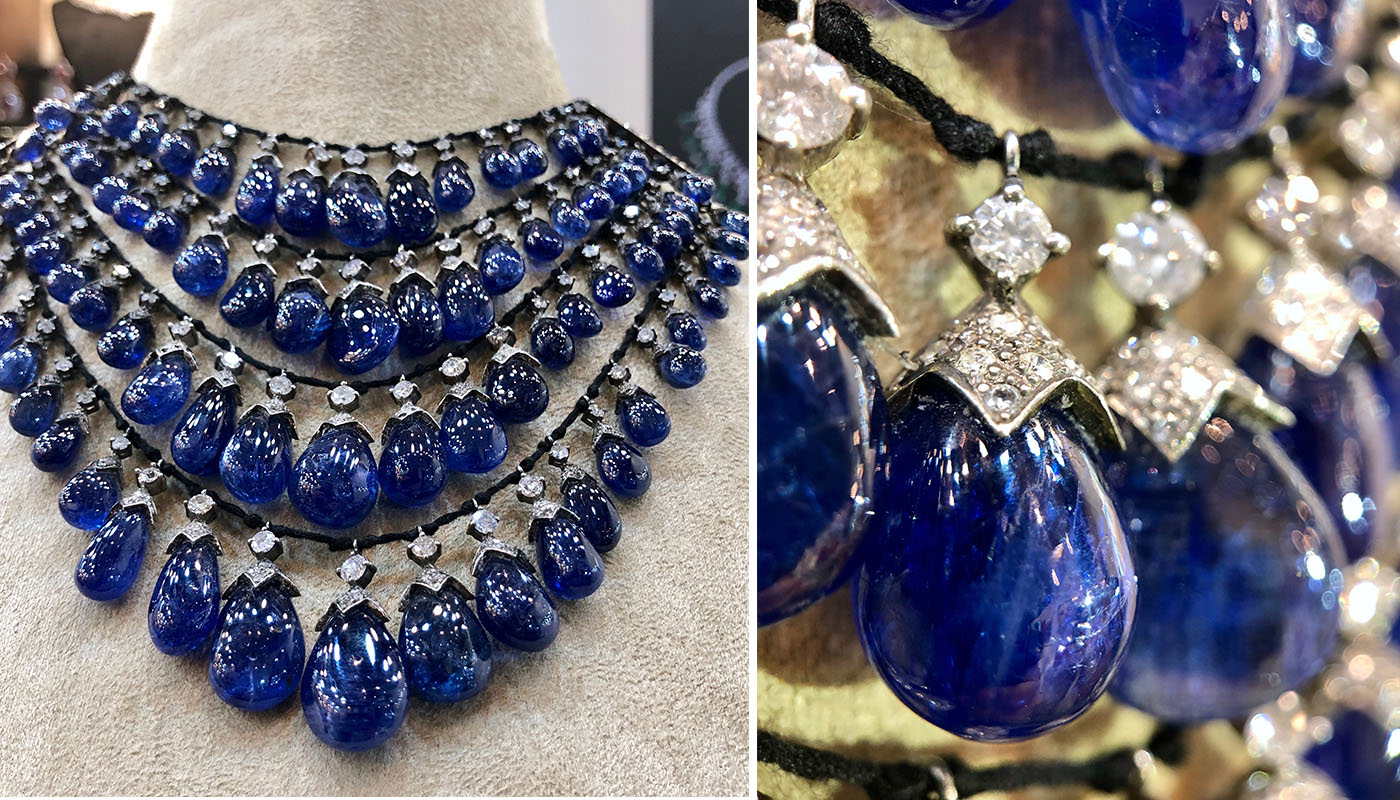 This neckpiece is designed with Diamonds and Sapphire drops, it took a lot many years to collect the pear drops sapphire of the same colour, fit for the layout of the necklace. It, indeed, is a rare and exquisite piece!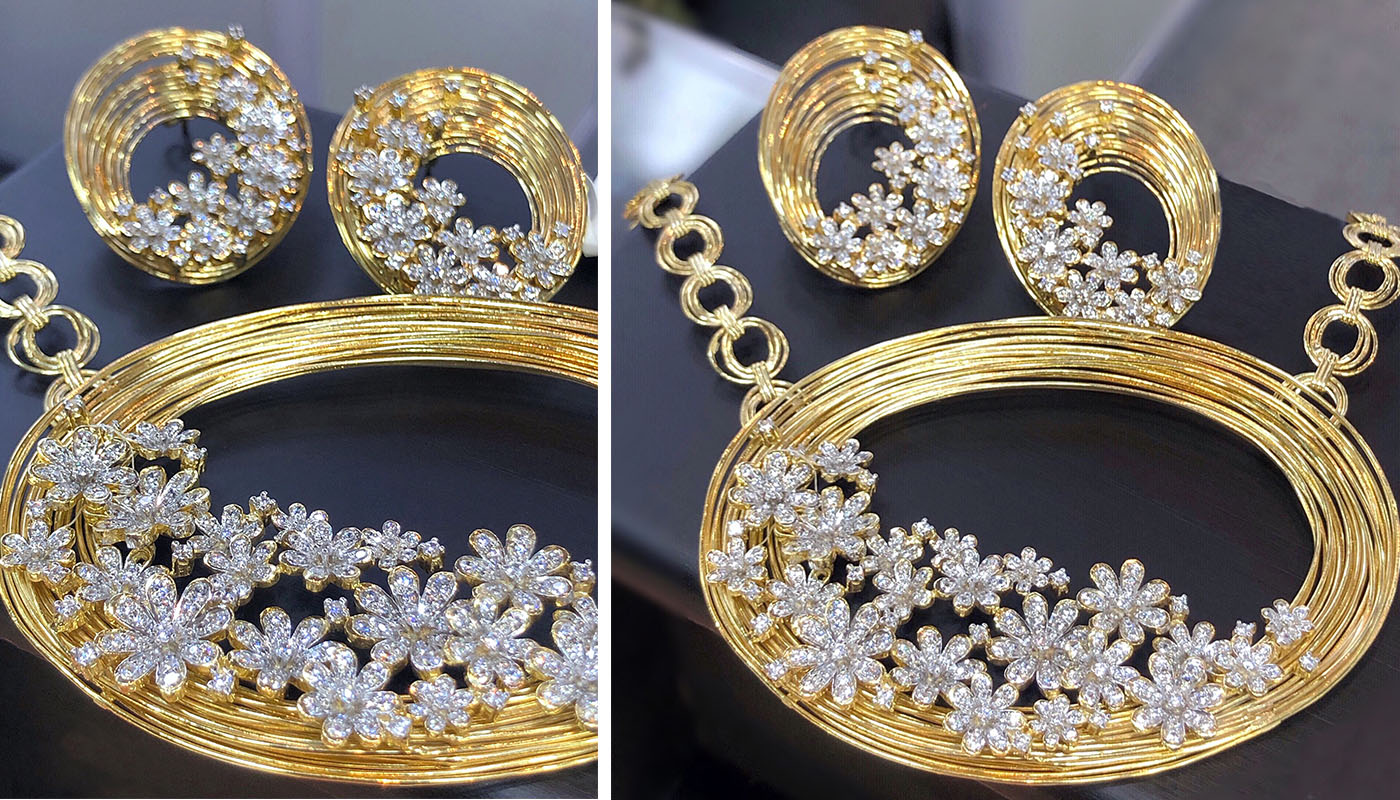 GOLD, for every Indian bride, is as auspicious as the occasion. While I was there, scouting for some gold jewels, something unique, trendy and elegant, I was drawn towards the World Of Sphere booth.
Each of their jewellery pieces is one of a kind and truly magnetic. Featured above is a set of necklace and earrings made in Gold and Diamonds, with diamond blooms complementing the gold accents gracefully.
Moreover, I had a lovely time interacting with Sonali Seth, the lady behind this gorgeous creation, who talked to me about the inspiration behind these masterpieces. Each design created is a labour of love, work of art, and has its own unique story to tell.
It's no surprise that Sphere has carved a niche for itself as one of the best places for "fine-art" jewels in Surat.
There were also master class conducted for Bridal Styling and Bridal makeup, It was very educative and interesting to attend the master class and gain insight from Astha Sharma.

Astha demonstrated varied bridal styles including styling for the – new age modern, millennial and traditional brides, making the session interesting and interactive not just for every bride-to-be but also fashion enthusiasts and aspiring stylists.
It was indeed a great pleasure to visit Glamour Jewellery Exhibition 2019. The exhibition extended flawless assistance to the retail jewellery industry in India by encouraging the participation of various jewellers under one roof thus, leading to sales and brand growth.
I would like to thank Glamour Jewellery exhibitions for inviting me to witness these exclusive jewels, cant wait to be at Glamour Jewellery Exhibition 2020!!