It was a pleasure to attend the IIJS Signature 2022, the first trade show of the year 2022 from 18th-21st of February at the Bombay Exhibition Centre (BEC), NESCO, Mumbai, after a successful IIJS Premier Show 2021 in Bangaluru The show witnessed more than 950 exhibitors occupying 1,470 booths. There were more than 14000 + pre-registered visitors, including 400 international visitors and delegations from USA, UAE, Egypt, Nepal, Uzbekistan, and Bangladesh.
Before I take you through my discovery of the show, I would like to take you through what goes behind the scenes in making a grand and successful show.
Much gratitude to Shailesh Sangani, Governor, National Exhibition Gem & Jewellery Export Promotion Council; and the entire GJEPC team for taking us through the exclusive preview of "The Making of IIJS Signature 2022"!
The show kick-started with complete precautions and Covid Protocols and it was inaugurated by Chief Guest Hon'ble Commerce and Industry Minister Shri Piyush Goyal through a video conference along with Shri Parshottam Rupala, Hon'ble Union Minister of Fisheries, Animal Husbandry & Dairying Govt. of India.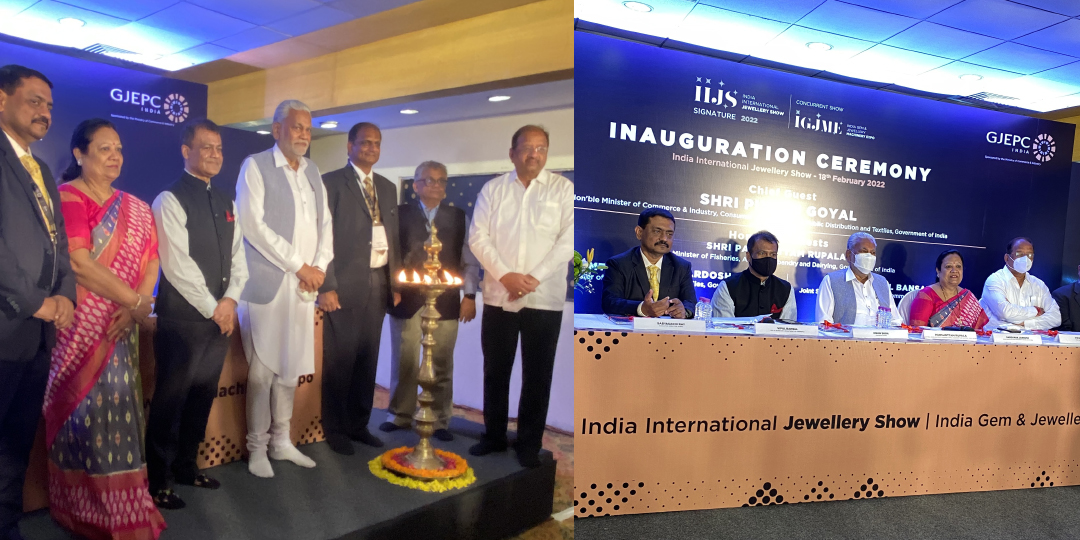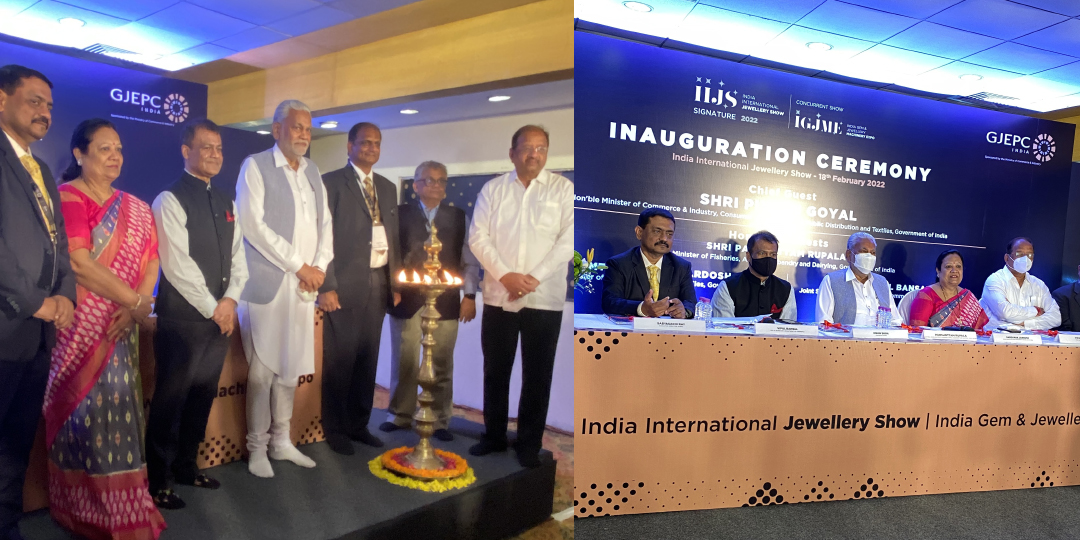 Shri Goyal said, "IIJS Signature has truly become the signature event of the Indian jewellery sector that showcases its prowess to the entire world. The event has become an institution by itself and caters to the sourcing needs of jewellery buyers from across the world. The Indian jewellery sector is a prime example of the potential of Make in India. I hope in the years to come, we will have the world looking up to India for sourcing jewellery with our hallmarking standards and assaying that it offers a guarantee of quality and will distinguish Indian jewellery from all others."
Let me take you through a few of my favourite picks from the show!
My first stop was SK Seth Jewellers based in Mumbai. I was mesmerised by these exclusive handcrafted jewels designed and curated by master craftsmen under the guidance of Mr Mohanlal Seth, who has made S K S a reputed B2B brand with his ethical practices and creative design concepts for 4 decades. Each jewellery piece, I witnessed at SK Seth Jewellers is truly out of the world.


Diamonds have been one of my favourite gemstones and I was in love with this most exclusive diamond necklace by Divya Jewels, a Kolkata based family brand that provides a wide range of innovative Diamond Jewellery since 2013.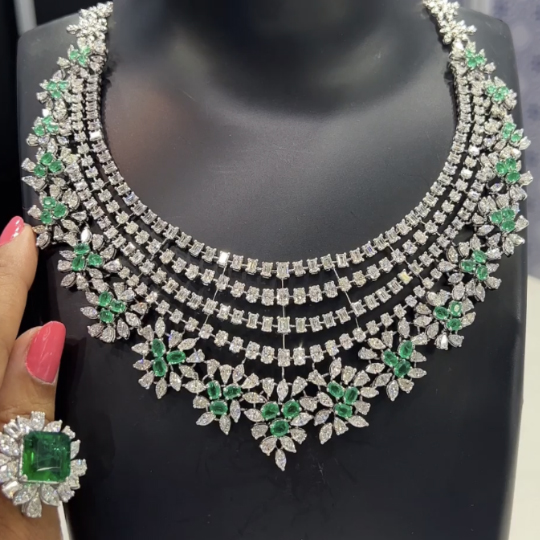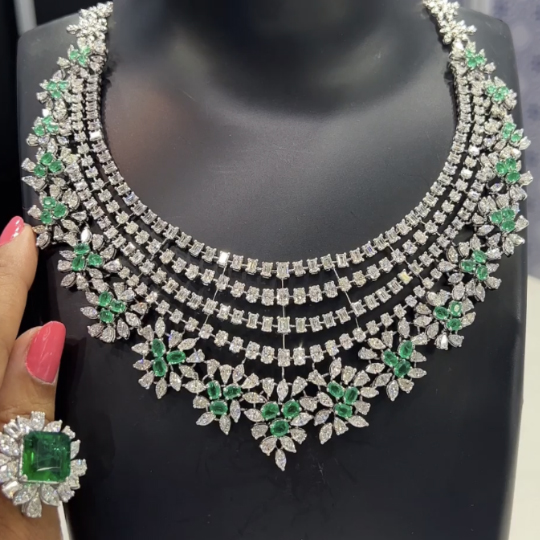 Next, I laid my eyes upon the most exquisite diamond and emerald jewellery collection by Karshev jewellery. Each gemstone have been hand-picked by the expert team at Karshev Jewellers.


I was delighted to witness a modern and contemporary lion brooch by Aqua jewellers. Lion symbolises courage and power, and what better way to depict that other than to wear a lion inspired brooch in pearls and diamonds. And do you know what is the best part about the brooch? Well, it can be worn both by men and women!!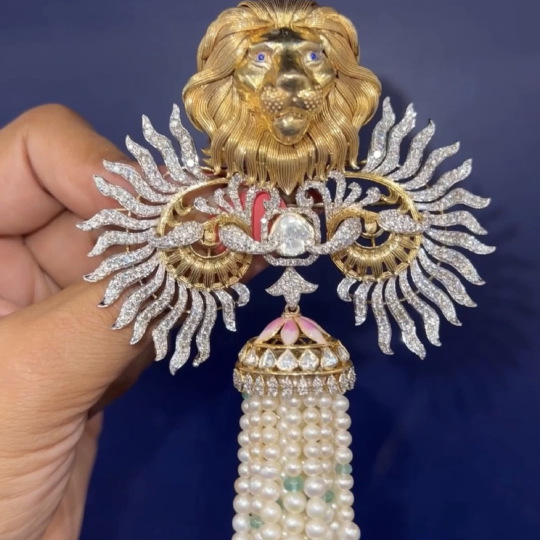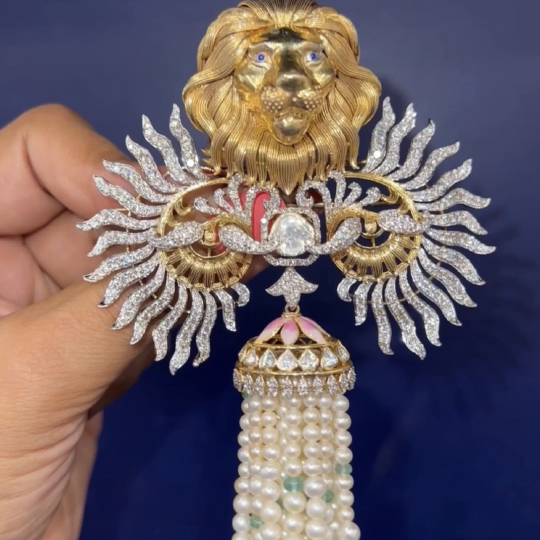 A traditional Indian wedding is incomplete without Polki Jewellery. It was pleasure to meet the team at Agarwal & Company Fine Jewelry and view their innovative and trendy Polki jewels!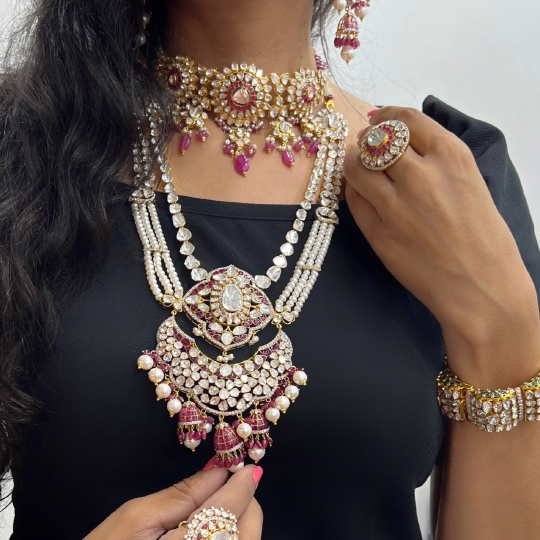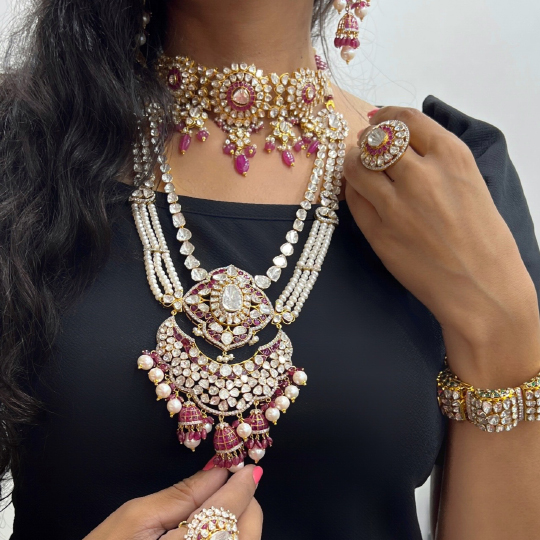 And finally, I would like to take you to the Machinery Section; here I was in complete admiration witnessing the advanced technology and machines used in our Gems & Jewellery Industry. The video features the procedure of Laser Cutting by Eagle Industries.
https://www.youtube.com/watch?v=sQwVMFl-bxg
Video Credit: The Diamond Talk
This was a brief overview of my picks at the IIJS signature show 2022. Much gratitude to all the exhibitors and Gjepc Members for putting up a wonderful show!!
I eagerly look forward to IIJS Signature 2023.
Video Credit: The Diamond Talk