Jaipur – Known as the pink city of India, is known for its traditional arts and crafts was a host to the Jeweller's Association Show (JAS) showcasing the Indian Jewellery to the national and international audience.
I kickstarted my journey for JAS 2018 with a bunch of nerves as well as excitement. As the saying goes, as you give as much you receive and vice versa, this truly stands true as I headed back to my hometown Jaipur to cover a jewellery show. The feeling of showcasing the talent that my birthplace offers and the opportunities that lie ahead was unparalleled.
Day one at JAS 2018, began with an elaborate opening ceremony, a sign to kick-start the festival in full vigour. First stop for the day was Raniwala Jewellers. They are purveyors of heritage jadau jewellery from Rajasthan, with a long-standing legacy and immensely popular amongst brides from around the country. There designs and intricate detailing is nothing you would see around, it was my privilege to interact with Abhiyant Raniwala and understand the finer nuances of bridal jewellery. After attending a few insightful seminars on marketing, branding, stone treatment by GIA, I moved to the next discovery of the day.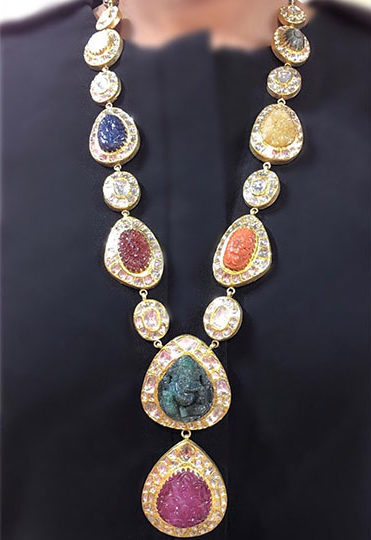 Ghatiwala Jewellers stands at the helm of designing and making custom pieces. Not only are the pieces regal but also modern and contemporary. The pieces vary from bridal to occasion with the same finesse.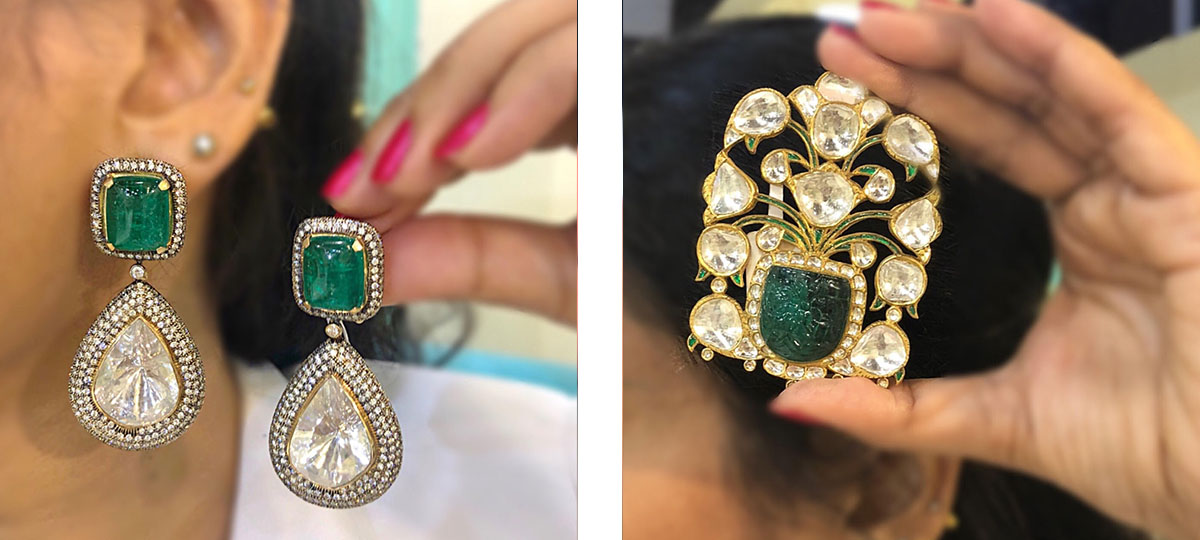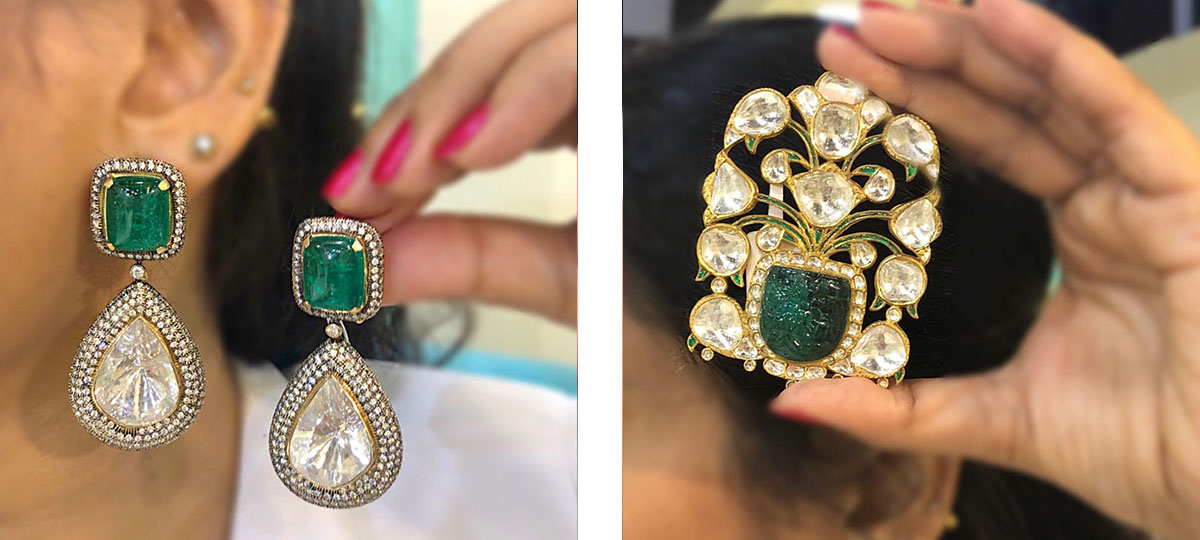 After an enriching day one, I was ready and all set for day two. My two biggest finds for the day where Rambhojo's Jewellery & Gem Gallery. The former showcased an unusual yet unique Bar set or Royal Jaam set in Uncut diamonds with fine minakari work, while the latter showcased unconventional pieces of gem art with table tops, clocks and wall frames amongst the others.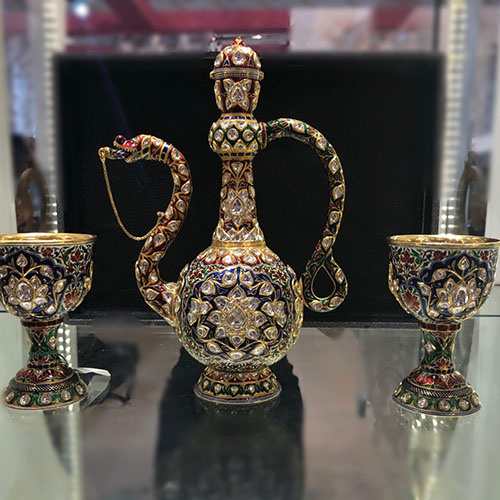 Jaipur is known as the hub of gemstone manufacturing so it's no surprise on day three I chanced on Gem Plaza's unique Lord Ganesha pendants in precious stones with diamonds. This sure marks the confluence of Indian culture with modernity with which we moved ahead.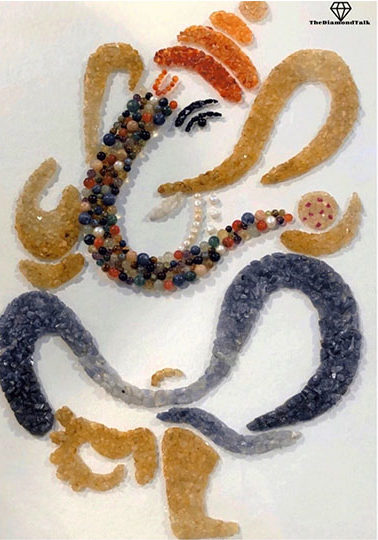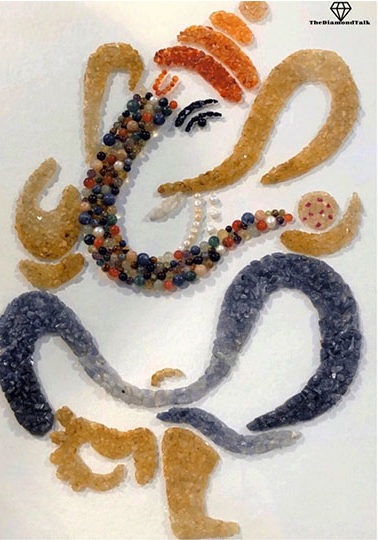 While most of us tend to be partial and indulge in diamonds and gemstones more often, than not, there lies a whole myriad of jewellery with gold, jadau, uncut and minakari. With the wedding and festival season right around the corner indulge yourself in traditional jewellery from only the best I discovered at JAS 2018.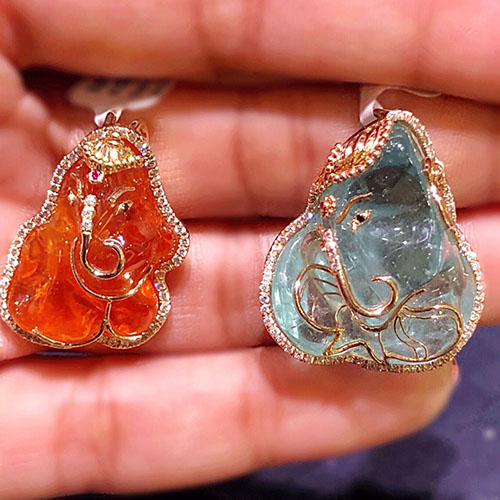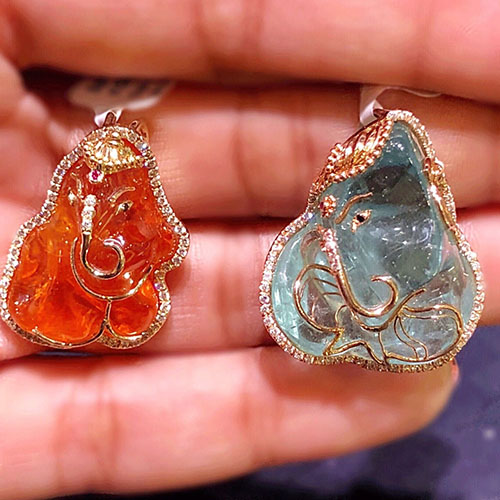 While JAS 2018 was truly a great learning experience, I will be back yet again to discover some more precious finds of jewellery from my hometown!