It was only after attending the U.S. Antique Shows in January 2022 at Miami Convention Center I discovered my love and fondness for Antique Jewellery. After attending the Las Vegas Antique Jewelry & Watch Show in 2022, I was delighted to view more vintage jewels from the 2023 edition from June 1-4 at Wynn Hotel in Las Vegas.. The Las Vegas Antique Jewelry & Watch Show is the largest trade-only event catering to the antique and estate jewellery and watches industry with nearly 400 exhibitors displaying the finest merchandise from across the globe.

My first feature is by KIL N.Y.C who specialises in antique jewellery from the late Stuart to Edwardian era, and the jewellery line is inspired by Konstantinos I. Leoussis 's travel adventure and world history. Konstantinos shared with me that he aims to create an entirely new type of jewellery business with a youthful and humanistic approach and strongly believes in supporting women and independently owned businesses and vendors.
I discovered jewels through different jewellery eras at his booth
1. Victorian Era: 1890
2. Edwardian Era: 1910
3. Art Deco Jewellery: 1920
4. Retro Jewellery: 1950
5. Vintage Jewellery: 1950
Let me know which is your favourite jewellery era. Visit my article Evolution Of Jewellery and get detailed insights into the different jewellery periods.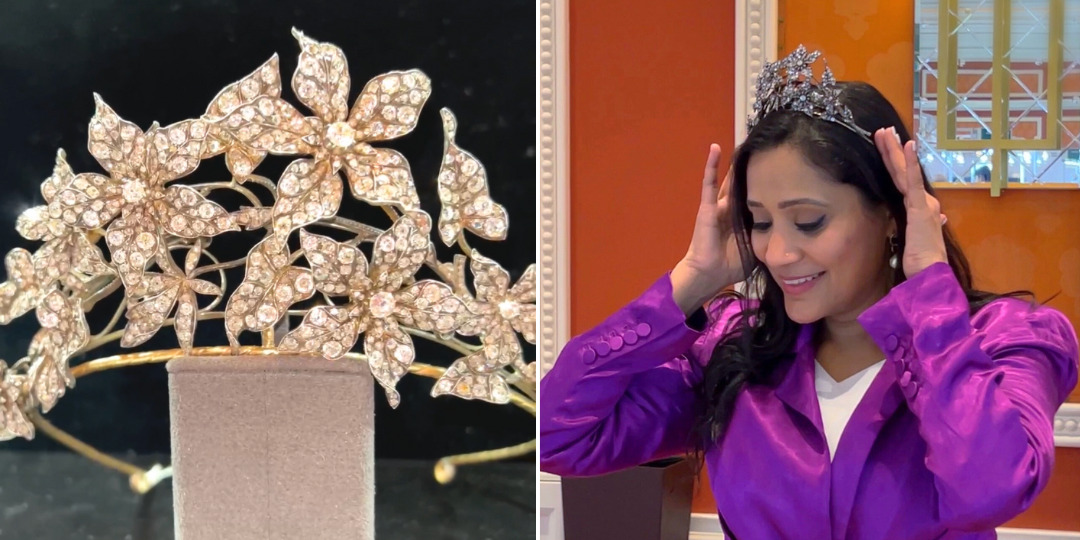 It's always a delight to meet my friends at Paul Fisher Jewellery and view their exceptional antique jewels! Featured above is a Victorian Era Trembling Tiara which can be assembled as a tiara as well as a brooch.
Tremblant jewelry, is a type of jewelry that features movable elements or components that tremble with the wearer's movement. It was particularly popular during the 18th and 19th centuries. The key characteristic of trembling jewelry is the use of small springs or wires that connect the gemstones or decorative elements to the main structure of the piece. The movement enhances the sparkle and brilliance of gemstones and adds liveliness to the jewelry!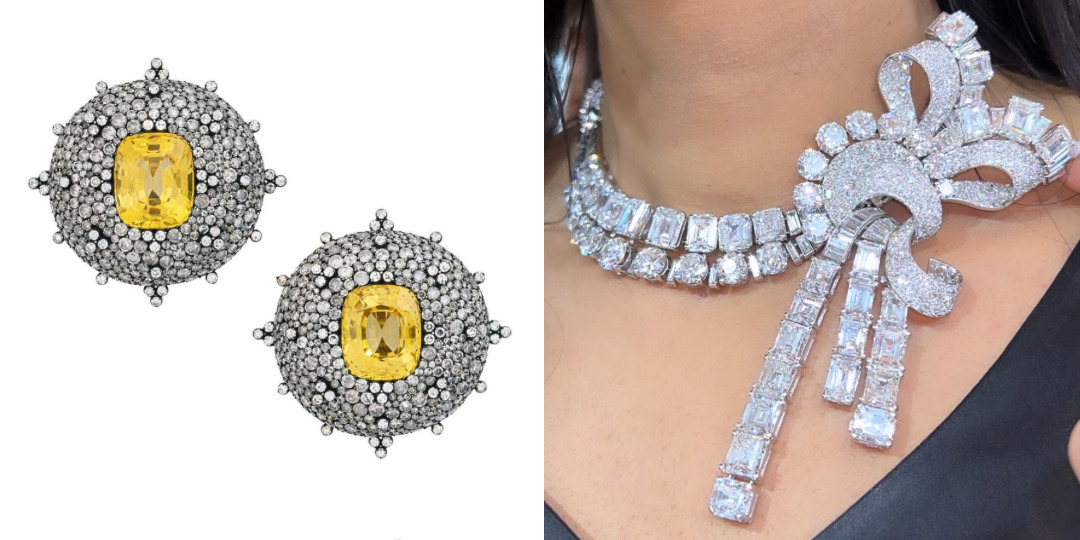 Masterpiece by Van Cleef Arpels and earrings by Jar seen at Yafa Signed Jewels. The family-run company has been home to the world's largest collection of Vintage Cartier, VCA, Harry Winston, David Webb, Bulgari, Graff, and Rare Diamond for over 35 years!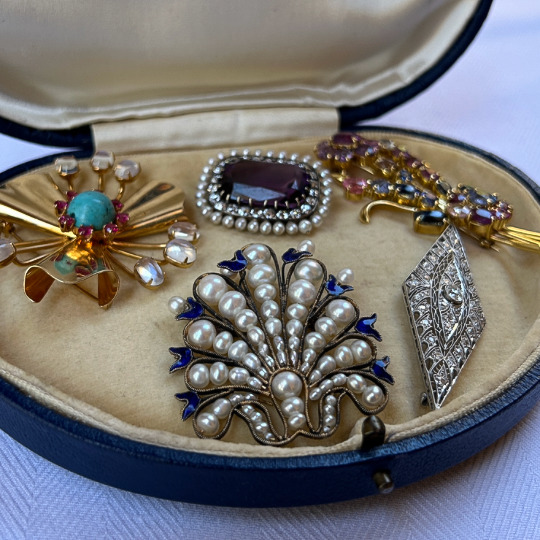 Let me know if you are an admirer of Antique and Vintage jewels in the comments.