Rajasthan, the cultural heart of India is known for its royalty. What's royalty without some jewels. The museum of gems and jewellery was established in 2017 with the aim to showcase the sheer variety of gems & jewellery alongside providing education.
The museum showcases the journey from mining to manufacturing for every jewel and their conversion to jewellery. It showcases various sections for precious, semi-precious gemstones, beads, silver & jewellery.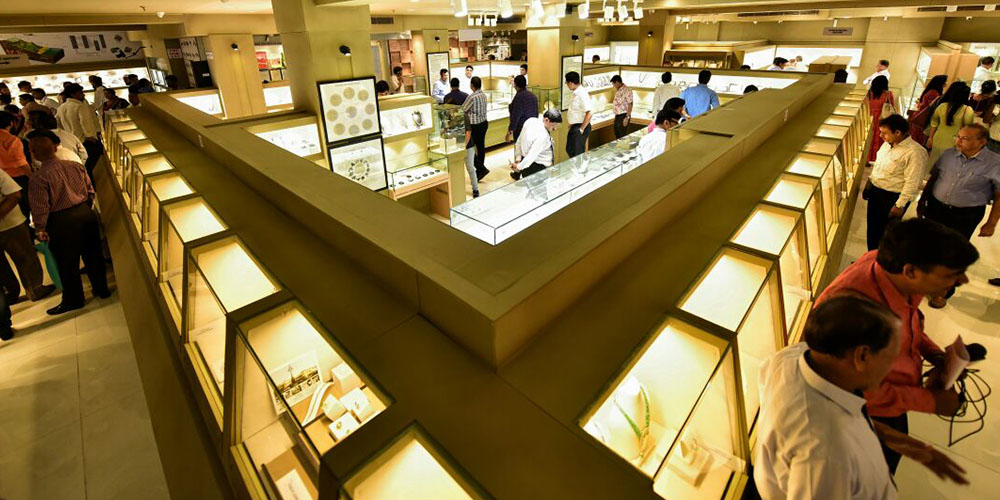 My attention was captivated with the museum varied collection which showcases a Dinosaur fossil and other types of fossils, African rough stones, volcanic stones, idols of the Nine Planets (Navagraha) and their related stones, 8 feet Amethyst druzy pair and more.
The museum displays Jaipur's pride – the exquisite kundan–meena jewellery' embedded with coloured gemstones, Kundan (pure gold), Meena (enamel) and diamonds. It was interesting to see the museum spearhead education on subjects such as off-beat French-enamel, Victorian, Tanjore, Thewa, Fusion jewellery types.
Here is my walkthrough on the three famous sections of the museum-
1. Bridal Section: I walked through their rich & cultural Bridal Section. With an ancient Vedic painting showcasing the 32 ornaments, a Women adorns. Each piece of Jewellery we adorn has a significance as per the holy scriptures, and these are ideal for a bride to adorn. As well as an intricate "Rani Haar" & Payal.
2. Rough Gemstones Section: The next section which caught my attention was the rough gemstone section. Yes, this houses 500 different types of gemstones from across the World in its raw form. The ones you always kept dreaming off!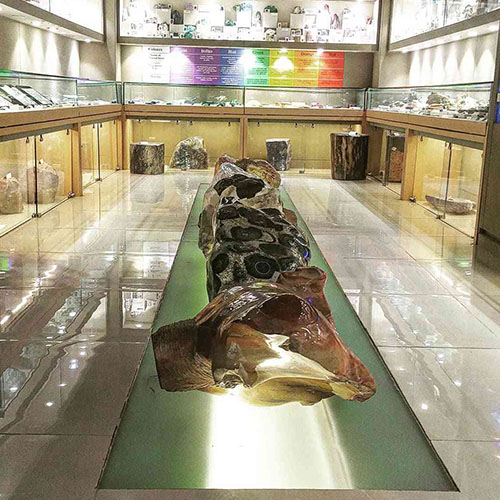 A Rainbow wall as it is famously called showcases how nature has created stones to fit every colour and their significance in our life. It also houses some rare rough gemstones such as Agate, Lead Jasper & Labrodite
3. Navgraha Section: I am now in my most favourite section, the "Navgraha" section. This section is based on Indian astrology & planets. Each planet is represented by a stone which represents it. These are said to govern our timelines in the course of life. A concept having deep significance in India.
It also houses idols at display in 9 different gemstones, A necklace created and standing in all its glory using all 9 gemstones & rough gemstones at a glance for all the 9 grahas. Finally, 55 replicas of the Worlds largest diamonds created in the museum including that of the World Famous " Kohinoor".
Museum of Gem and Jewellery is one of its kinds and is indeed a valuable addition to Jaipur's rich heritage and culture.
It was a, very educative and informative Meena a day filled with interesting facts & trivia.
Truly proud to see #IncrediableIndia, one gemstone at a time.