New Year, New Bloom & some new interesting delicate diamond jewellery pieces exclusively styled by yours truly!
A picture has the power to convert your browsers into buyers. Good photography can help boost your conversions, and showcase your product in a different perspective having a strong and convincing impact on the viewers. The idea is to focus on the jewellery detailing, without the whole creative design being exposed, to protect the designing concept from being copied.
Jewellery Styling can be a challenging subject to shoot, even for professional photographers, and there are many points to be kept in mind to get a good photograph, keeping the essence of the jewellery intact.
The best trick is merely to allow the jewellery to speak for itself, subtly offsetting the natural shine and richness of metals and stones with simple, soft tones and elegance.
This is one of my first #NewCampaign, I have done along with Ratan Jewellers and Ravindu Patilphotography. @ravindupatilphotography
Here are the details of each product and the styling!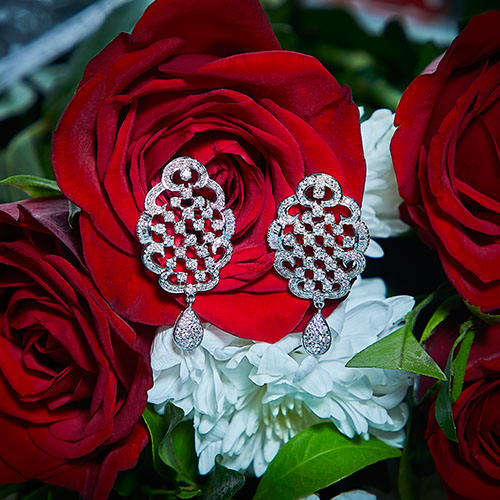 Gorgeous 'Net earrings' by RatanJewellers. A stunning diamond lattice flanked by uniquely set baguettes, accompanied with a diamond drop create a diamond masterpiece.
#JewelryStyled against the blooming rose is synonymous to feeling, like one when you adorn any piece from Ratan Jewellers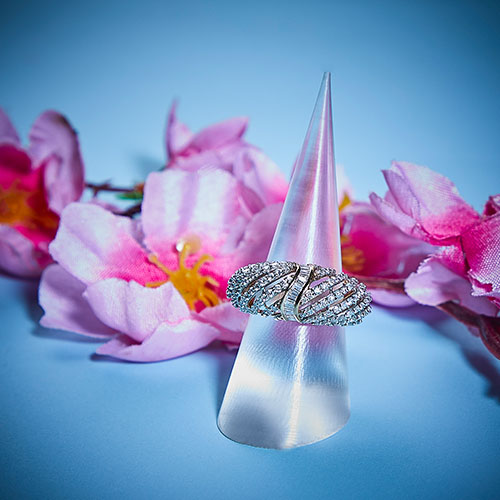 Give the one that means everything to you, the one ring that will mean everything to her. Making 2019 the year of love with a collection of rings to cherish. Set in Rose Gold with a central channel of baguettes. Surrounded by a finely handcrafted swirl of radiant round diamonds.
#JewelryStyled against soft pink blooms to represent owning your style in a fashion world aren't that difficult when you believe in the force within.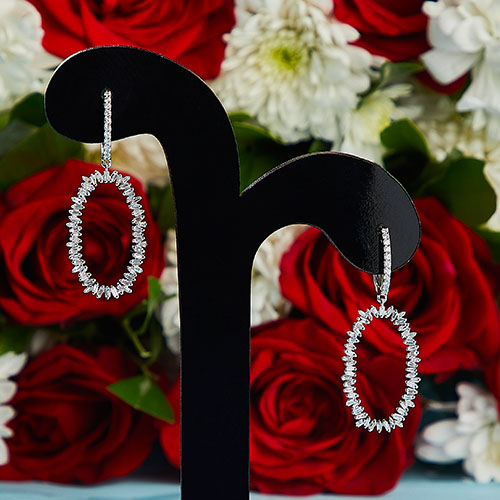 Roses are red, diamonds are white – I Love these earrings they're such a delight! Delicate asymmetric baguettes set in white gold for a touch of luxury to bloom in 2019!
#JewelryStyled to represent the modern feminity in luxury something as classic can bring out when adorned with the perfect outfit.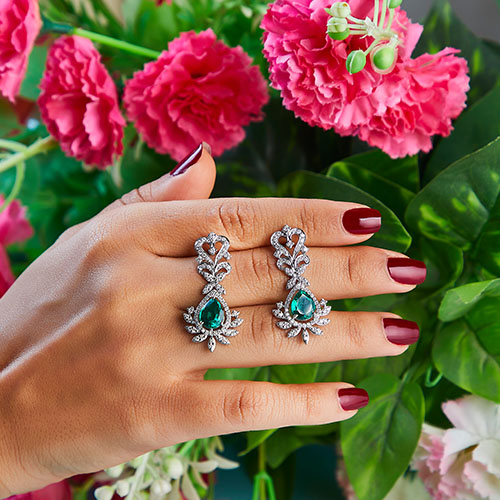 Add enviable emeralds to your wardrobe in 2019. Enchanting emerald drops set in white gold, flanked by round diamonds to give you drops of luxury.
#JewelryStyled against the fresh green foliage is synonymous to how fresh they make you look when paired with an outfit.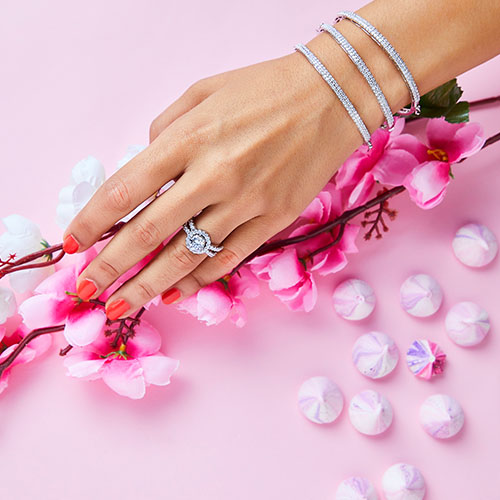 All that your seeking, is seeking you at this point in time. May as well add radiance to 2019 with this spectacular 2cts solitaire ring surrounded by a halo of round diamonds. Alongside, stackable bracelets set in sparkling cluster diamonds capturing the absolute beauty of diamonds in bloom.
#JewelryStyled to signify, all that you dream for is within your reach, dress up for it like it yours!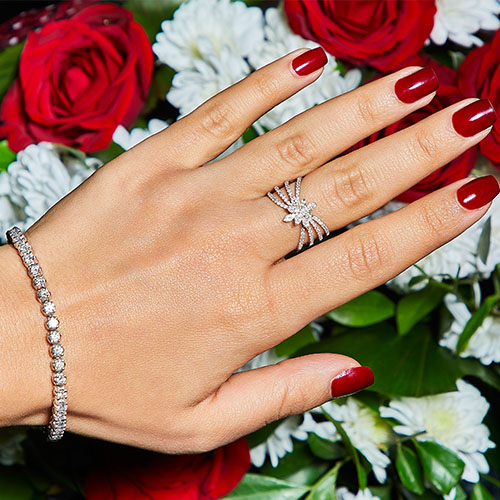 Brighten everyday moments in the new year with a sparkling tennis bracelet. From morning meetings to night parties, the tennis bracelet is just the right accessory – a sleek and sophisticated way to enter 2019. Coupled with @RatanJewellers Starburst Ring created using the intricate Micro setting to give your hands a delicate, fanciful look.
#JewelryStyled to signify every moment is a new moment, stand up and follow your passion with utmost confidence to shine like a diamond.
I would like to share the following points to be considered for a good Jewelry Styling shoot:
Lighting
Photography Equipment
Sparkler Lights
Controlling Reflections on Jewellery.
Checking white balance.
Getting Focus angle
Minimize camera movement.
Edit jewellery images
Always take more pictures .!
Keep shooting! Keep Styling! Keep trying new things!
You need at least two pictures of any piece of jewellery because more is always merrier! The best thing about the digital age of photography and jewellery styling is that if you get something wrong, you can delete the picture!
Practice makes perfect!
Stay tuned for much more Jewelry shoot coming!
Do give your feedback in the comment section below!