Couture Las Vegas 2019, is held annually at the luxurious Wynn Resort, it is the most exclusive and intimate destination for the luxury jewellery and timepiece market. Catering to an elite community of renowned heritage brands and emerging design talent exhibiting their latest and advanced products.

It is a premier event where the jewellery industry gathers to connect, collaborate and conduct business.
I too started preparing myself, to connect, collaborate and conduct business at the most awaited Luxurious Jewellery Show. And my happiness was beyond joy when I was granted a Press Badge to cover the event on my social media handle!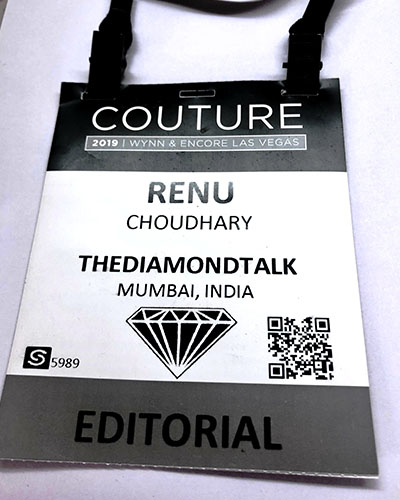 Day 1 began with great enthusiasm, my first stop was by Dena Kemp booth a brand known to style most of the Hollywood celebrity from Beverly Hills.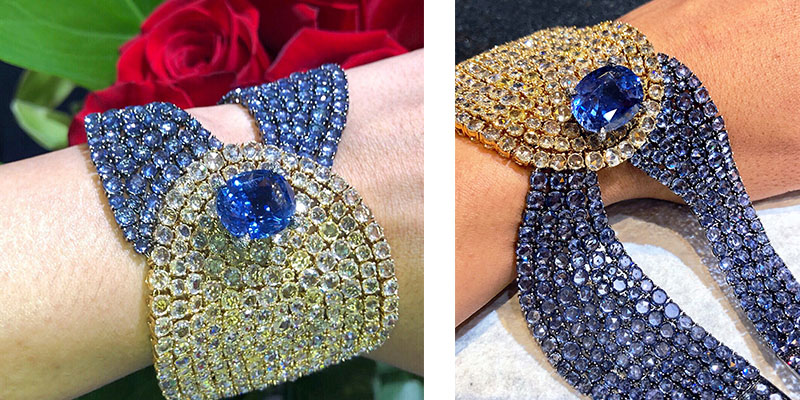 Each of their jewels tells a wonderful story, just like the flexible bracelet, the inspiration of which derives from the Blue Sapphires, looking into the Pacific ocean, through the Hollywood depicted in Yellow rose cuts diamonds and down into the reservoir!
The brand believes in using the best quality of gemstones, which we can see in the beauty of the centre cushion blue sapphire.
I moved to the next discovery of the day at the legendary Stephan Webster salon, I was delighted to meet the man himself.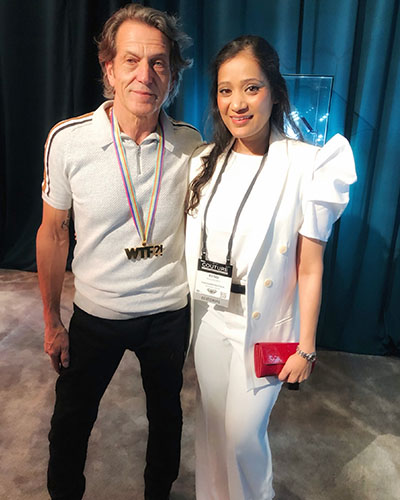 A London-based contemporary fine jewellery brand, internationally renowned for its cutting edge design, traditional craftsmanship and responsibly sourced jewellery. With over 100 points of sale worldwide and a flagship store in London, the brand continues to thrive under its Founder and Creative Director, Stephen Webster.
Showcasing jewels from their Dynamic collection.
"Dynamite Damage is Already Done" Necklace and Earring with Enamel and Emeralds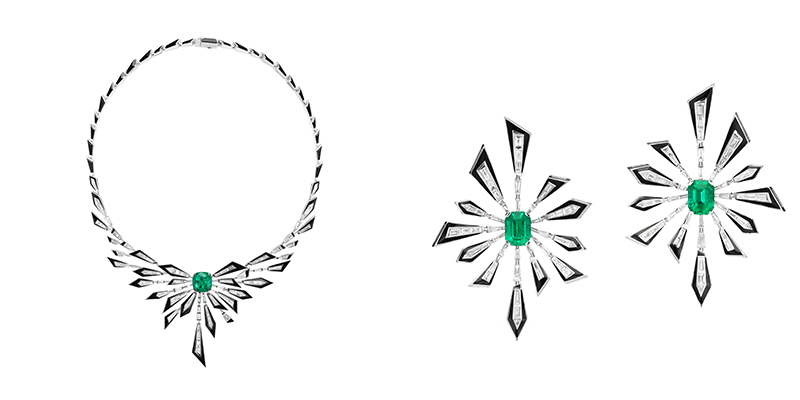 "Dynamite Shattered" Bracelet and Earrings with Enamel and White Diamonds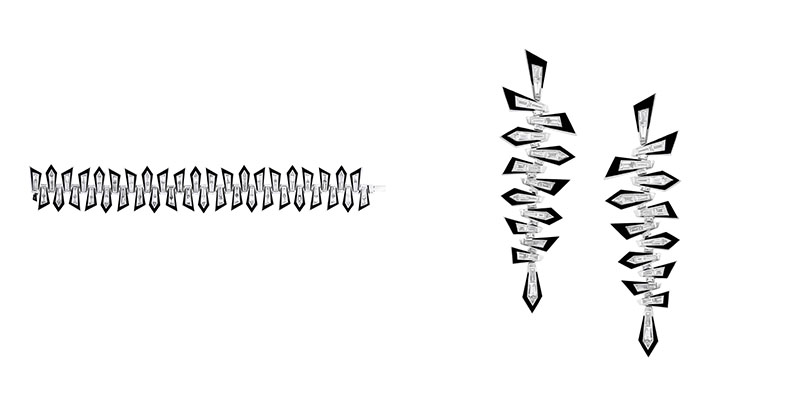 After an enriching day one, I was ready and all set to explore more gemstone jewels on Day 2. My recent favourite gemstones has been "Star Sapphire" and "Star Ruby"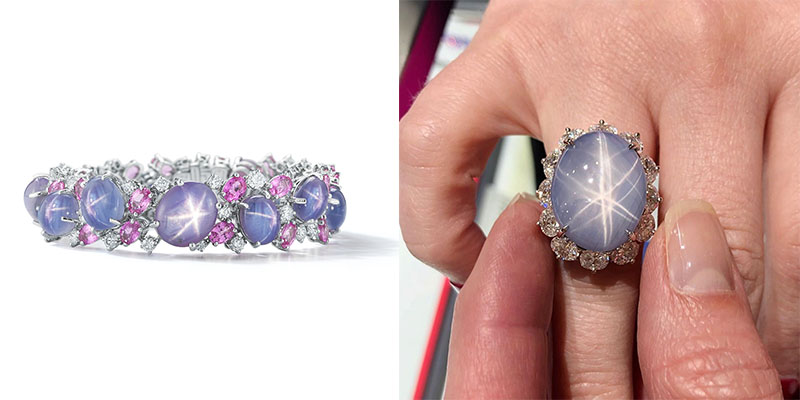 I was not only overwhelmed to see a gorgeous Star Sapphire bracelet by Oscar Heyman but, I also got a better understanding of the gemstone from Mr Tom Heyman himself.
My another discovery on Day 2 was Muzo Emerald Colombia. [ˈMuso] is a town and municipality in the Western Boyacá Province, part of the department of Boyacá, Colombia. It is widely known as the world capital of emeralds for the emerald mines containing the world's highest quality gems.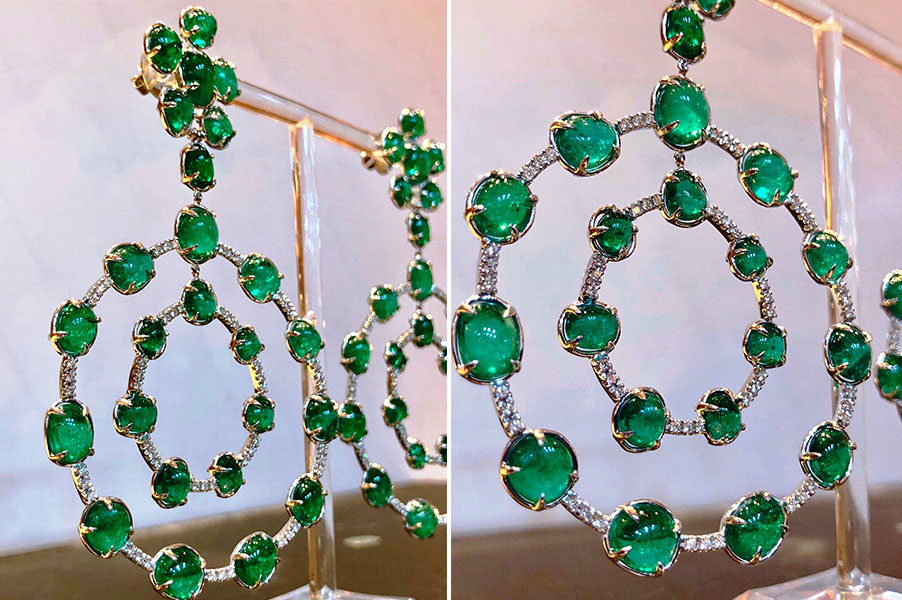 Colombian emerald-producing areas such as Muzo has a long tradition of independent mining. A series of programs have been introduced to give back to the local environment and people.
At Couture, besides showcasing their own collection at a special display setup, Muzo had also aligned with 17 designers with Emerald jewellery.
Phyllis London talks about Muzo Emeralds Colombia.
Italian jewellers are known for the fine craftsmanship and detailing, it's no surprise on the day 3 I discovered some of the fine Italian Jewels
Pomellato, a global Italian brand of fine jewellery, founded in Milan by Pino Rabolini.
They introduced the pret-a-porter philosophy to the otherwise conservative world of jewellery.
I instantly fell in love with their Tangled collection. They have it in gold as well as in chains set with diamonds. Diamonds being my first love, I couldn't resist trying on the bracelet and the ring on my hand along with rings set in gemstones.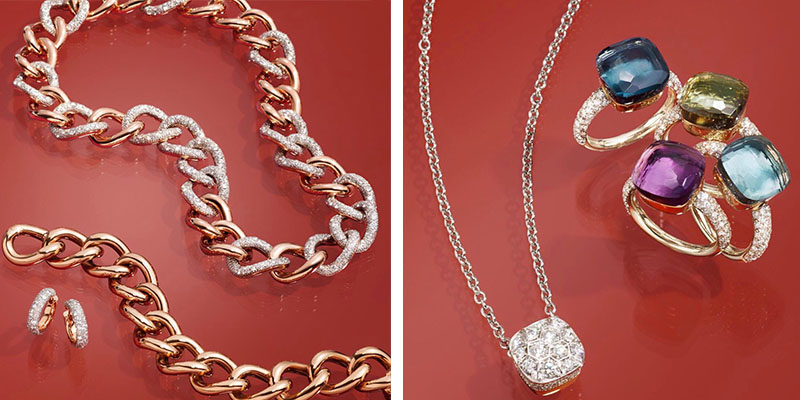 The brand stands with the belief that women can buy jewellery for themselves and can wear it to oomph their everyday routine.
My another discovery on Day 3 was by Vhernier a luxurious Italian brand.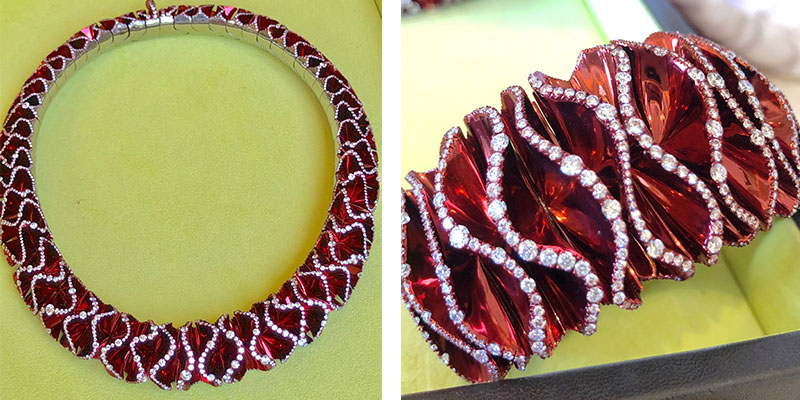 Featured above is a gorgeous Titanium necklace and bracelet from their "Velvet Collection" which took 3 years to manufacture.
Kashmira Della Schiava explains the mechanism.
Titanium is one of the strongest and most durable metals that can be formed into jewellery and at the same time setting a diamond on titanium is very difficult!
Trust the Italian to make very unique and classic jewels
Bringing in my day 4 with my favourite Gemstones, which are also girl's best friend! Yes, guessed it right –DIAMONDS!!! I discovered the legendary Ashoka diamonds by William Goldberg at Kwiat Diamonds salon.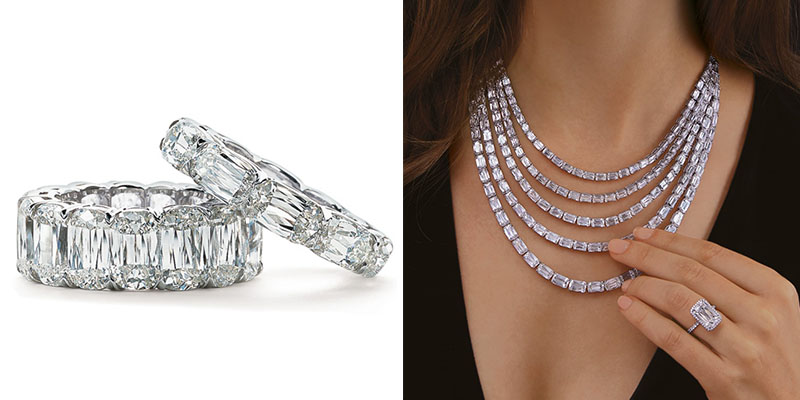 The Ashoka cut is based on a famous third-century diamond and named after one of India's greatest emperors, Ashoka Maurya. William Goldberg created a cut so unique and distinctive, it was granted its very own patent. The ASHOKA® diamond is a stunning affirmation of William Goldberg's vision, extraordinary, exquisite and filled with joy. So rare, that only a fortunate few will ever possess it. It is a diamond without equal. this 62 faceted coveted diamond is renowned for both its rarity and incomparable
Another discovery for me at Couture was the famous Kotlar Cushion® diamond by Harry Kotlar. The Kotlar Cushion diamond features a unique 61-facet arrangement, precisely cut to maximize Fire, Brilliance and Scintillation. The diamond is Laser inscribed with Kotlar Cushion® trademark.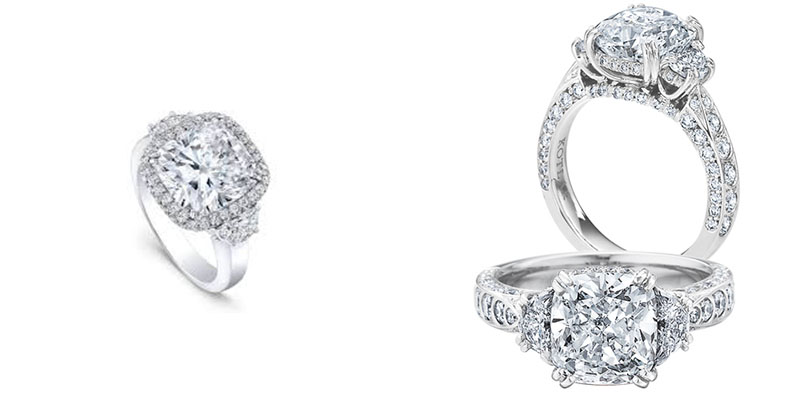 Elite craftsmanship behind each Kotlar Cushion Diamond makes it worthy of the title
"The world's most brilliant Cushion-Cut diamond."
The diamonds are ethically sourced.
In addition to the big name brands, there are many well-established and highly praised independent jewellery designers and some newcomers who have been invited by the show because of their potential to make an impact on jewellery art and design.
I Wrapped up my Couture 2019 with an artful indulgence by Satta Matturi Jewellery.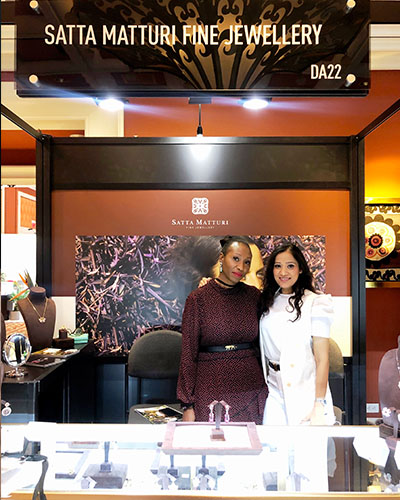 The focus of the brand is to create unique jewellery designs that allow women the opportunity to express themselves in a sophisticated manner!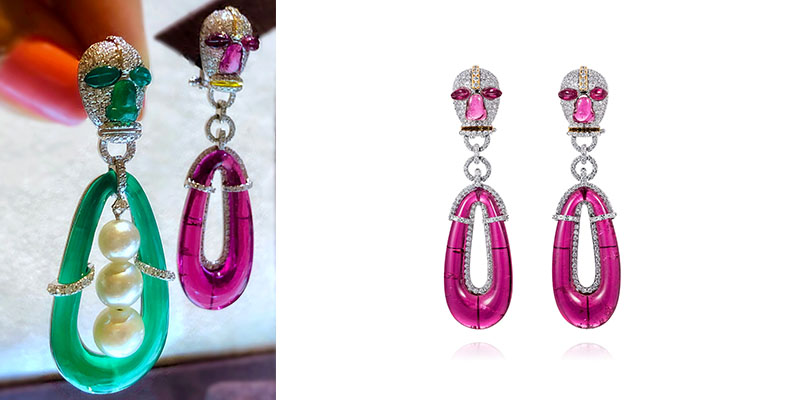 The Earrings from the "Nomoli Totem" Collection inspired by West Africa Culture and history made with speciality cut rubellite and emeralds.
The inspiration is derived from Traditional batik fabric and lace to tribal masks and flora and fauna silhouettes to create a bold look, this is first ever interpretation of African masks in the form of jewellery.
It was indeed a pleasure meeting such warm and passionate people from around the world under one roof at the Couture Show. It was truly a great learning experience, I will be back yet again to discover some more precious finds of the world of Gems and Jewels from Couture 2020!