We have often heard of jewellery terms such as Jadau Jewellery, Kundan Jewellery, Meenakari, Temple Jewellery, Uncut diamonds and many more! Let me take you back to the basics and briefly highlight what these terms mean.
Video Credit: The Diamond Talk
Polki-Jewellery: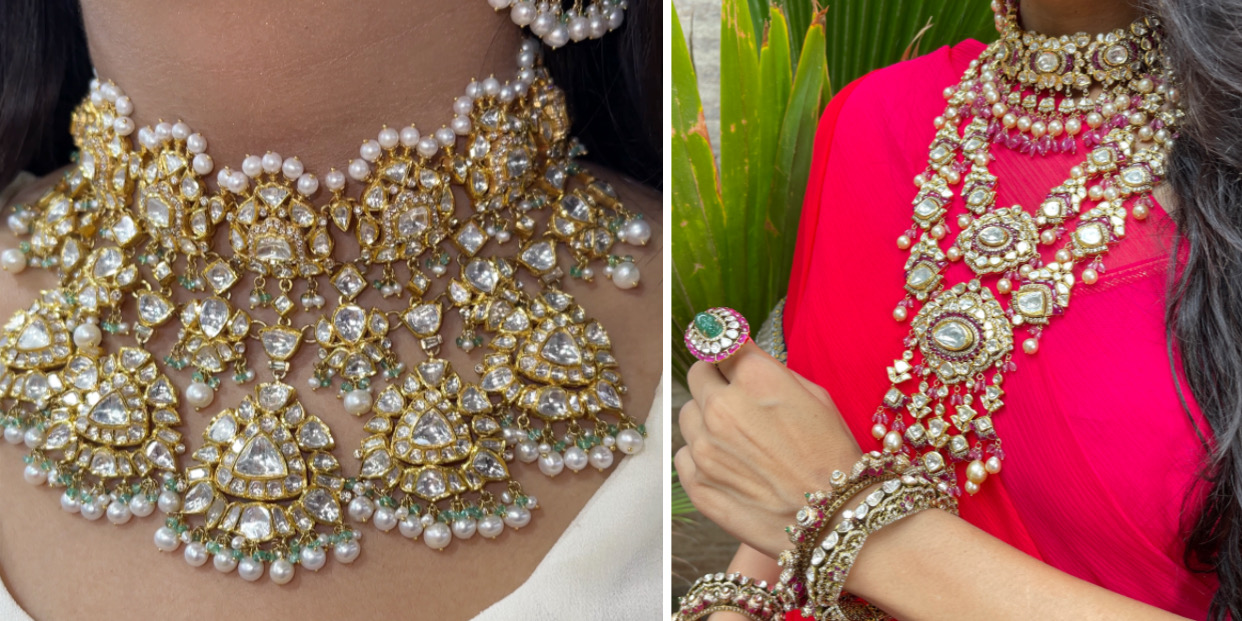 The history of polki or uncut diamond jewellery can be traced back to the Mughal era. Polki jewellery is made using raw, uncut diamond. Polki diamonds look bigger compared to faceted diamonds and brighter in appearance than Kundan.
Navratna Jewellery:

Navratna is a Sanskrit term for "Nine gems". The Navartana indicates the nine planets of our solar system that governs each of the gems; The jewellery created using the nine gemstones is known as Navaratna Jewellery and is believed to bring its wearer peace and happiness.
Meenakari Jewellery:

Meenakari jewellery is traditional Indian jewellery in which the metal is overlaid with brightly coloured designs of traditional Indian motifs like flowers, birds, leaves etc. This art was brought to Varanasi by Persian artists in the 17th century.
Meenakari designing refers to the process of coating grooves or engravings in ornaments with coloured enamels. A wide variety of metals can be used for meenakari designing which include brass, copper, silver and gold.
Jadau Jewellery:

This term is mistakenly used to describe jewellery, but jadau isn't jewellery; rather, it is the technique and skill used to create Kundan and Polki jewellery. 'JAD' means embedded, which is a method craftsmen use to make jewellery.
Kundan Jewellery:

Kundan jewellery uses glass and non-diamond gemstone; which are mounted onto 24k gold known as Kundan gold foils, giving them a shiny and refined appearance.
Temple Jewellery: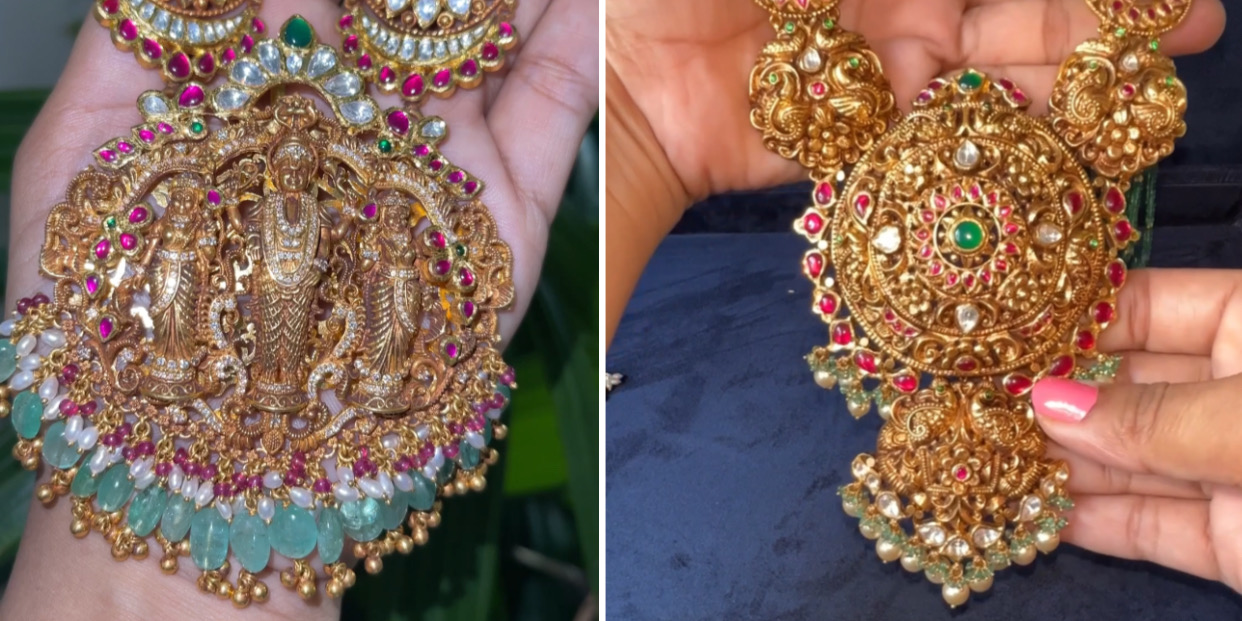 Temple Jewellery is one of the most popular jewellery in South India designed in various forms of Gods and Goddesses. These classic and timeless jewellery are a good investment and will never go out of style.
Fusion Jewellery: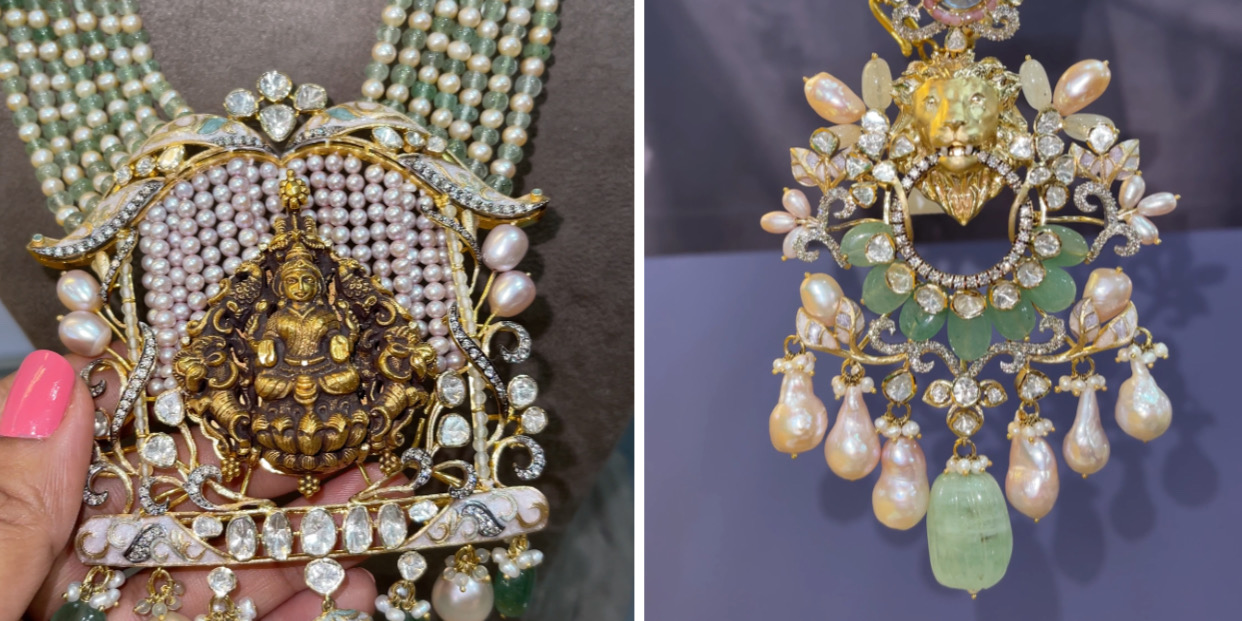 In this form of jewellery; traditional Indian craftsmanship techniques are used along with modern coloured gemstones and contemporary innovative and modern designs.
Pie-cut Diamond: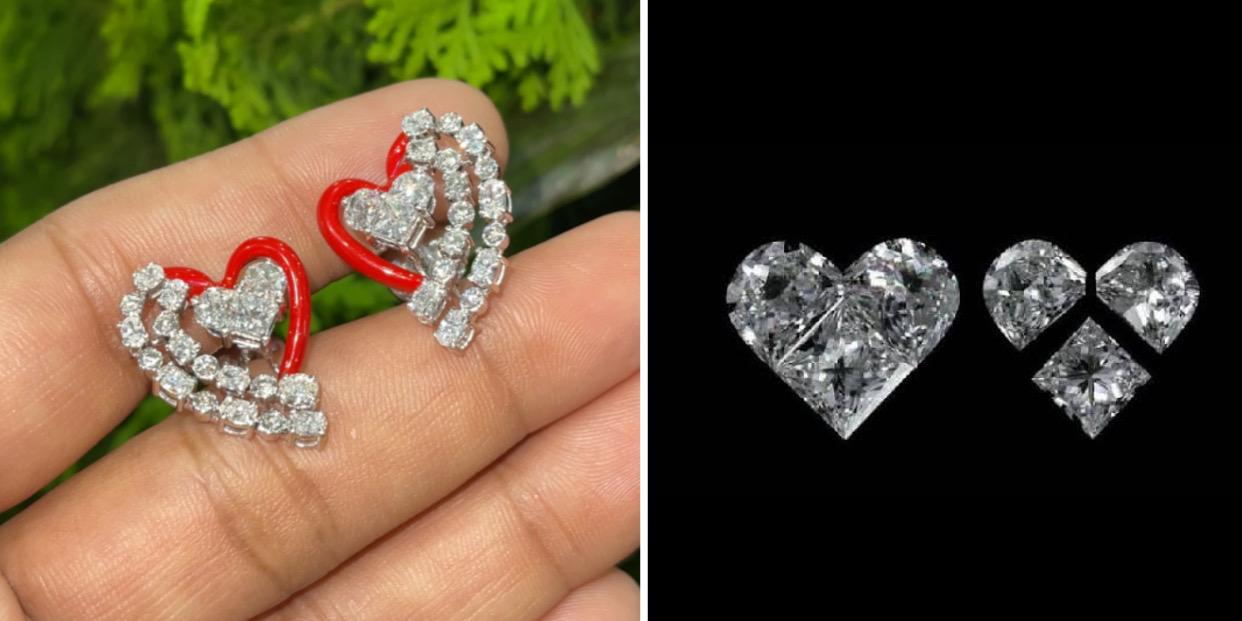 Pie-cut diamonds are manufactured through creative craftsmanship where smaller fancy cut diamonds are carefully matched and polished to shape together an illusion of a larger solitaire fancy cut diamond.
Let me know in the comments if there are any specific terms you would like me to highlight!