Saffronart India had organised a power pack conference "Mapping the Legacy of Indian Jewels" curated by Dr Usha R Balakrishnan on 11-12 Oct at Four Seasons Hotel, Mumbai, hosting a list of speakers from India and around the globe, which included leading jewellery historians, specialists and designers exploring themes such as the jewellery and gem trade in Portuguese Goa, a history of the diamond trade, the jewelled history of South India rooted in royal patronage, and more, the goal of the conference was to put together a programme that promotes close interaction between experts, creators and connoisseurs.
Sharing with you a brief video encapsulating my 2 days at the conference!
Day 1

The conference opened on to a packed room with a talk by international jewellery specialist Lisa Hubbard, an advisor to Christie's.
Hubbard shared the anatomy of the recent auction Maharajas and Mughal Magnificence, which featured jewels from the Al-Thani collection. She said that the collection provided "an understanding and appreciation of how much western jewellery design at all levels owes India" – a sentiment that brought her back as a speaker to this pioneering conference in Mumbai.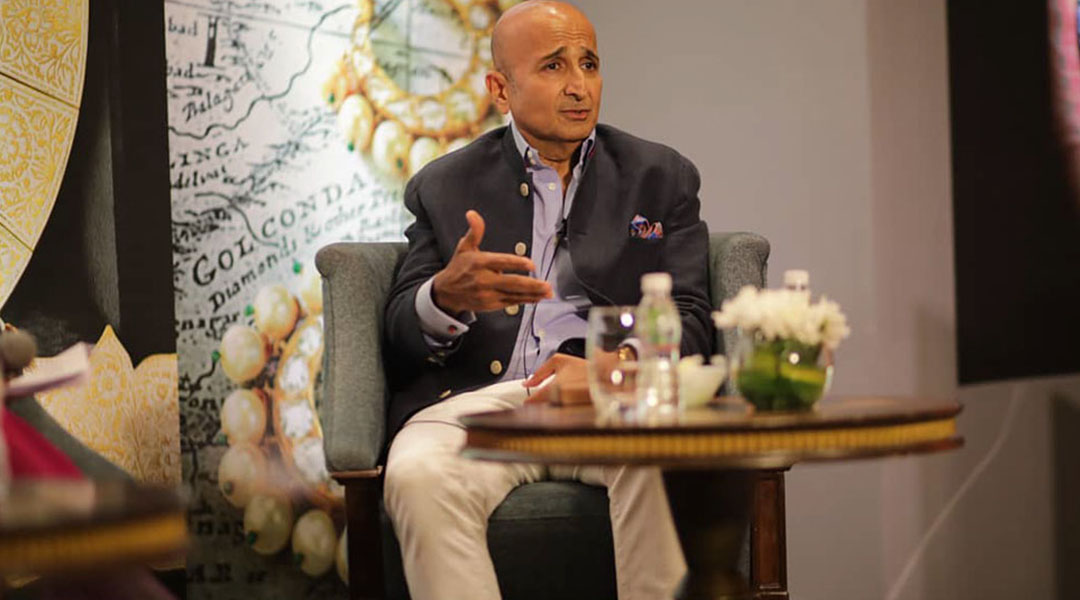 Viren Bhagat was the next speaker for the evening in conversation with Dr Usha Balakrishnan and Saffronart co-founder Minal Vazirani, the key points were:

His Journey: He started at an early age of 11 when he would go to his father's office and watch his father and uncles deal in gemstones and clients. He would watch the settlers, polishers and the craftsmen. It was during his formative years that lead his interest into the business, and he along with his brothers started their entity in Kemps corner.
His Inspiration: Viren Bhagat mentioned that Mrs Bhagat was his muse for inspiration, he further stated that on his morning run at Sasson docks, he is fascinated by the sarees and the jewellery of the fisherwomen.
In general, India is his biggest inspiration. He is always inspired by the Mughal technique of JALI, expressing his desire to move beyond the "baggage" of history and his attempt to bring Indian jewels into the present day.
What sets him apart? He didn't get into the business to make money. This puts him apart from other commercial ventures. His contemporary pieces have found their own way into the renowned museums of the world, he explained why he didn't make designs on commission, never creates the same piece twice, and believes that when it comes to design, "THERE ARE NO RULES"
DAY 2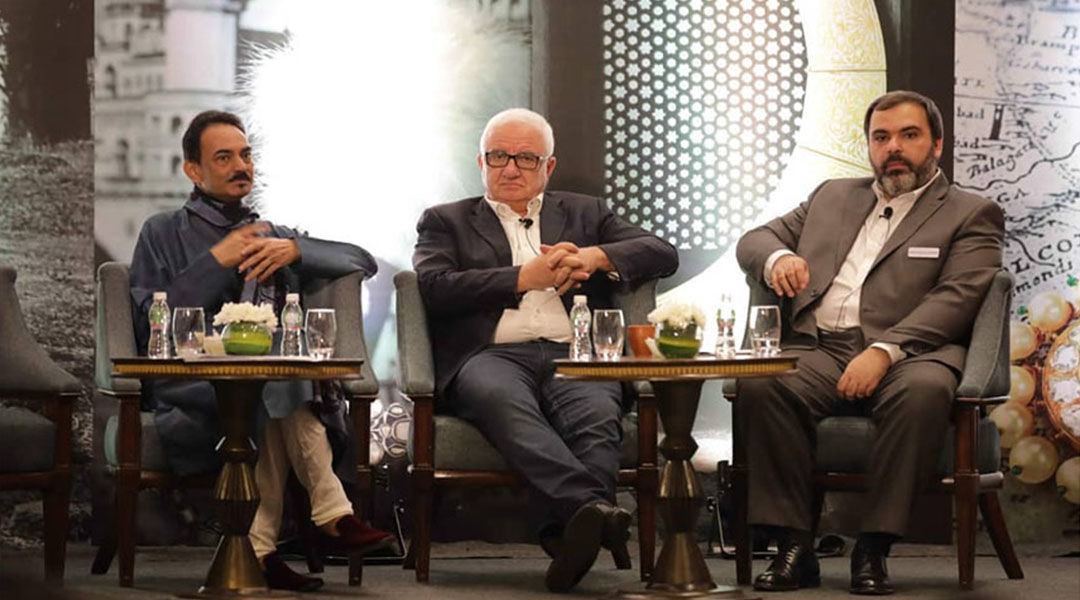 The first session on 12 October delved deep into the history of Goa with art historian and author Hugo Miguel Crespo and international fashion designer and author Wendell Rodricks.
Crespo: showed extensive examples of jewelled objects that demonstrate the interaction between Indian and European design and techniques, citing testimonies that proved to be an important resource in the near absence of archives.
Rodricks wove stories about the hybridity and exchange between Konkan jewellery and fashion and other countries and cultures.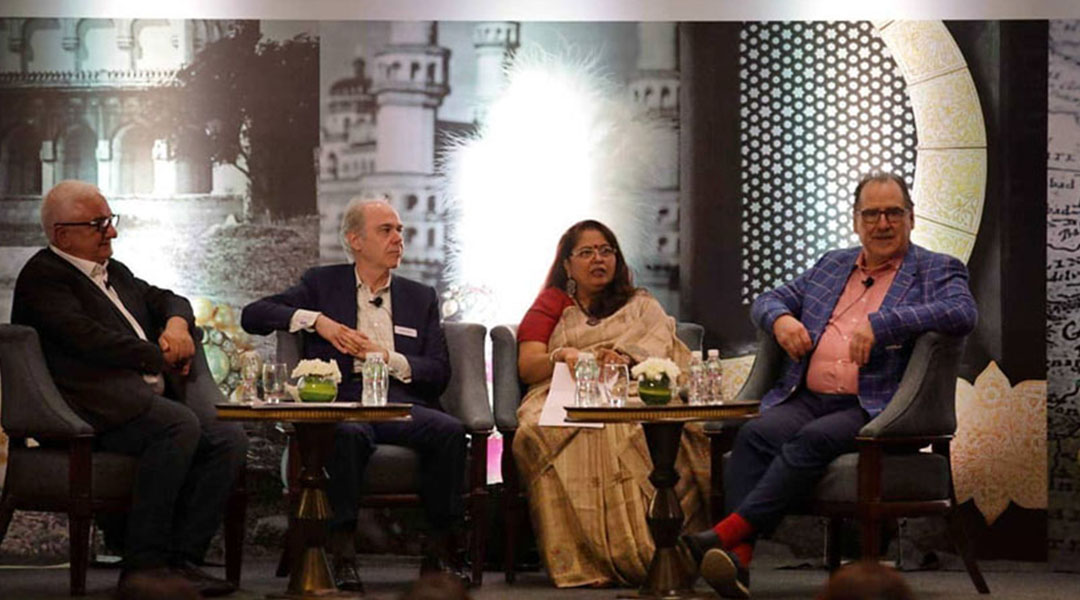 The next session was on my Favourite topic " Diamonds"
Jewellery historian Jack Ogden spoke about the early history of diamonds, which were initially utilitarian and used for cutting, drilling and scratching; as well as the diamond trade spanning more than 2500 years, with India at its centre for centuries.
GIA's John King shared hallmarks of some of the most fascinating coloured diamonds that he has come across, including some from India,
Moving ahead into the next session,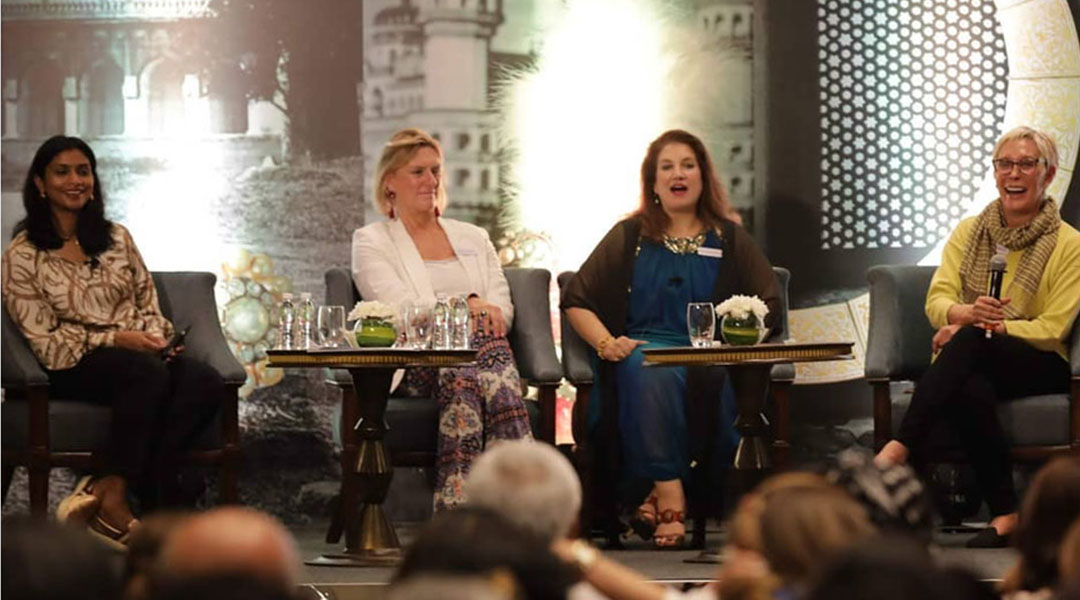 International jewellery specialist Joanna Hardy shared stories of her travels in pursuit of fine jewels, specifically emeralds and rubies during her research for her books, as well as from her experience over the last 12 years of being a specialist on the BBC Antiques Roadshow.
Director of Eka Archiving Services Deepthi Sasidharan's presentation portrayed the significance of the photographic archives of 19th century India in obtaining knowledge about the attire and adornment of women of the time.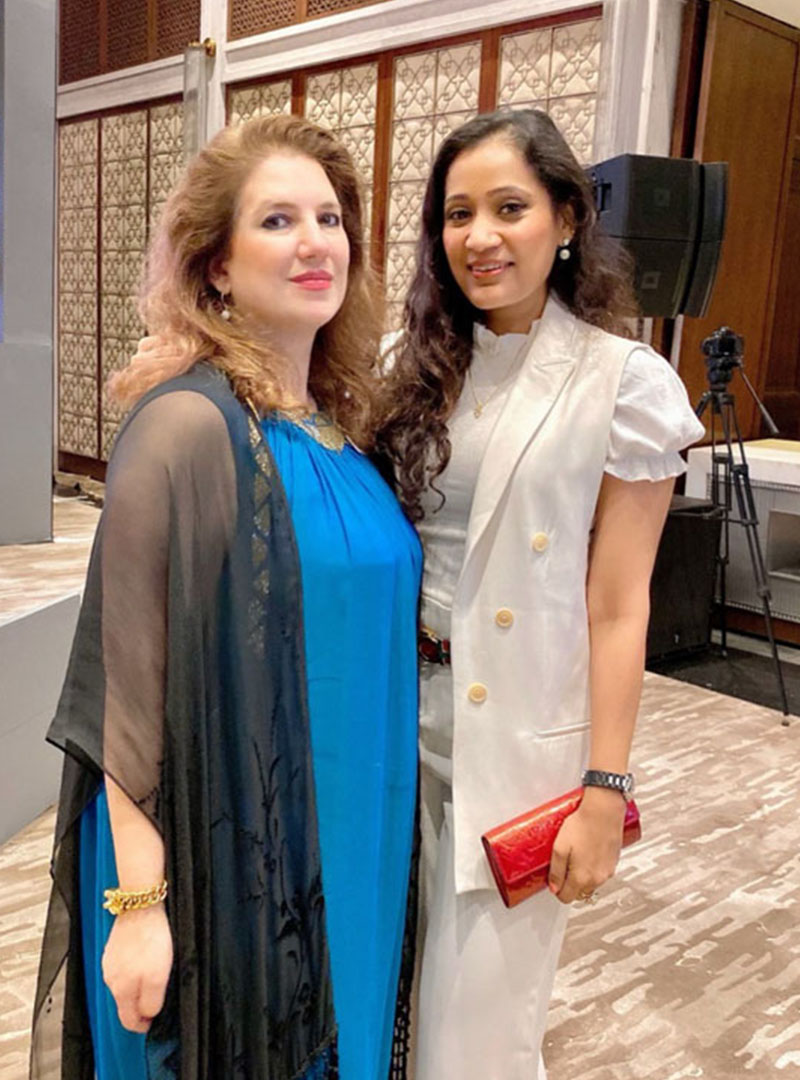 Cynthia Meera Frederick, Chief Advisor to the Maharaja of Kapurthala, added a royal touch with her talk about the jewels favoured by Maharaja Jagatjit Singh – "one of the truly global Indians" – right from his childhood. She added that "Jewellery and gems are never static. The moment they are mined, they are cut, polished, they change ownership, almost like the pieces have a life of their own."
In the closing session, author Manu Pillai and jewellery historian Dr Usha R Balakrishnan took the audience on a journey into the rich jewelled legacy of South India.
It was indeed a very educative and an insightful weekend!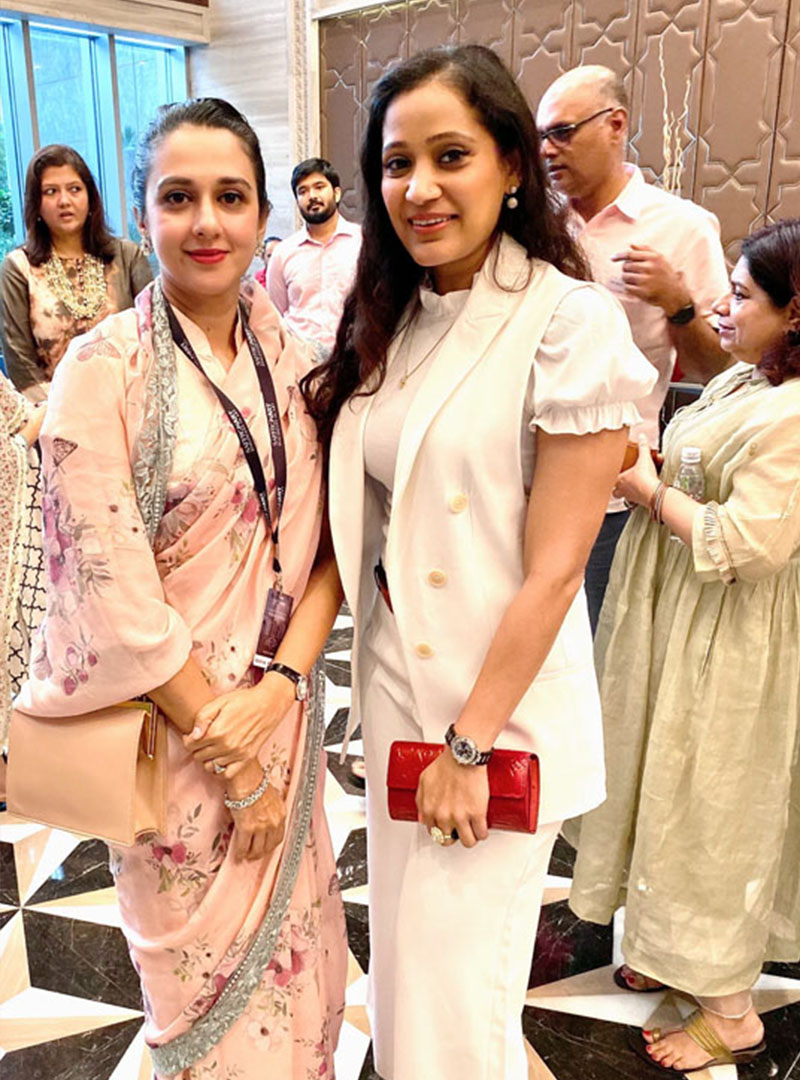 I also had a great opportunity to meet and interact with the Maharani Of Baroda Radhika Gaekwad who spoke about the famous Baroda pearls !!
The conference was very informative , educative and a great platform to meet and interact with experts from the industry from around the globe . I look forward to the next conference !