One of the most attractive highlights from my visit to the Intergem Show was "Long Night of the Gemstones", where institutions in Idar-Oberstein opened their doors to welcome exhibitors, visitors and Citizens free of charge and offer an attractive program for the visitors. I had the privilege of visiting:
• Gemstone Mines Steinkaulenberg
• The Industrial Monument Bengel
• Weiherschleife Grinding
• German Gemstone Museum
The German Gemstone Museum in Idar-Oberstein displays more than 10,000 exhibits on three floors of a stylishly restored Gründerzeit villa. It was a pleasure visiting The German Gemstone Museum one of the most important attractions of the gemstone town. Here, I saw a variety of unique gemstones, minerals, gem objects, stone carving art with originals and duplicates of historical seals, cameos and vessels whose origins date back to the Old Babylonian period. A few highlights from my visit are:

"The warrior of love" took 20 years in making and is a great example that gemstone art doesn't always have to be a piece of jewellery. Artist Werner Weigl worked on this "warrior of love" made of bronze, brass and gold. A total of 129 gemstones, lapis lazuli, chrysoprase, carnelian and tourmaline adorn the impressive unique piece, which is intended to bring the viewer closer to the beauty of nature.

Featured above are: A historic gemtone book from 1750-1780. Lady Emerald; made from a single gemstone and "Mercedes Star" designed by Achim Grimm made of Nigeria Tourmaline.

'Ptolemaic cameo" Greek agate work cameo from around 250 BC along with some spectacular cameo.

Several thousand exhibits in the German Gemstone Museum are mostly loans and donations from the gemstone industry in the Idar-Oberstein area and from friends of the museum from all over the world. You must plan a visit to the German Gemstone Museum in Idar Oberstein.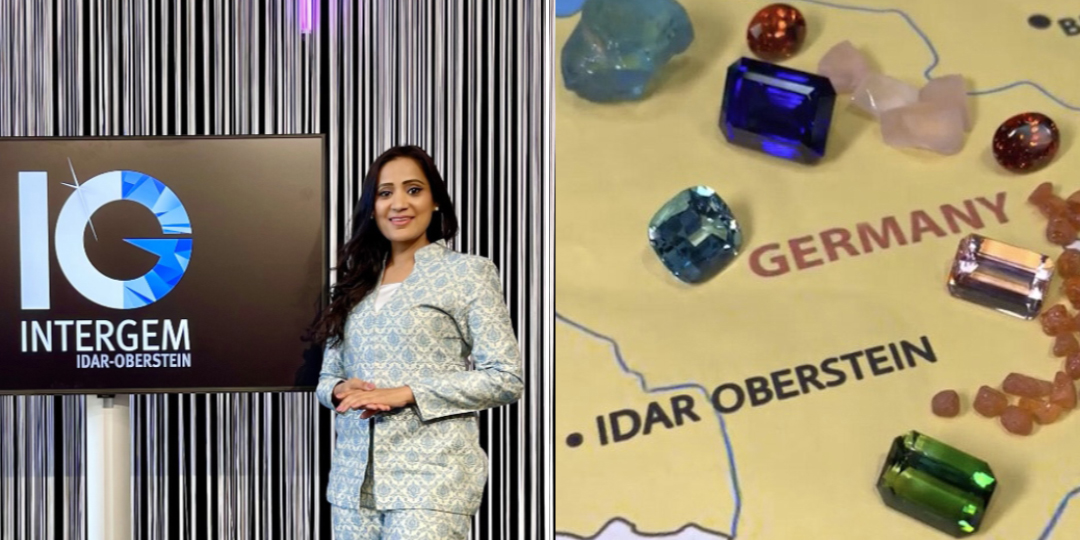 Read about my visit to the Intergem Show, German Gemstone Museum; Gemstone Mines Steinkaulenberg, and The Industrial Monument Bengel and plan a visit to Idar Oberstein soon!