One of the most attractive highlights from my visit to the Intergem Show was "Long Night of the Gemstones", where institutions in Idar-Oberstein opened their doors to welcome exhibitors, visitors and Citizens free of charge and offer an attractive program for visitors. I had the privilege of visiting:
• German Gemstone Museum
• Weiherschleife Grinding
• Gemstone Mines Steinkaulenberg
• The Industrial Monument Bengel
Founded in 1873 as a watch chain factory, the Jakob Bengel company opened up a large market through inexpensive machine production, which quickly expanded far beyond Europe and resulted in an expansion of the product range to include jewellery items.

On the guided tour I witnessed various chain-making and huge coin-making machines. The company developed into one of the leading manufacturers of Art Deco jewellery in the 1920s and 1930s, most of which was exported to France. The success story lasted until the 1990s when the market for fashion jewellery suddenly collapsed.

Since 2001, the Jakob Bengel Foundation has been committed to the preservation of the industrial monument and the maintenance of traditional handicraft techniques.

I had one of the most memorable experiences visiting Jakob Bengel's company and viewing the tools, and machines and understanding the manufacturing procedures of the early years.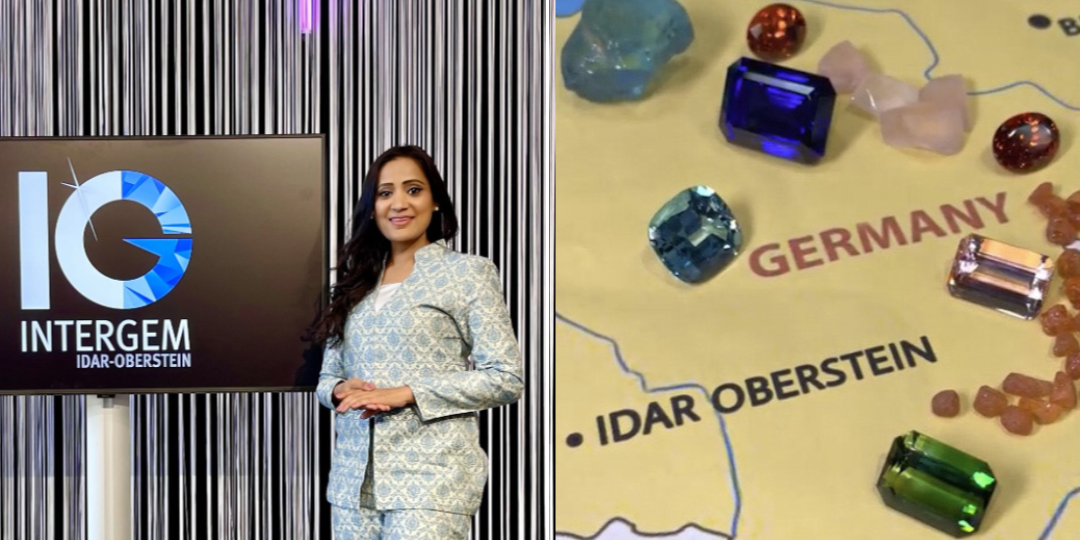 Read about my visit to the Intergem Show, German Gemstone Museum; Weiherschleife Grinding, Gemstone Mines Steinkaulenberg and plan a visit to Idar Oberstein soon!