It was only after attending the U.S. Antique Shows in January 2022 at Miami Convention Center I discovered my love and fondness for Antique Jewellery. I was extremely excited to discover more antique jewellery from The Las Vegas Antique Jewelry & Watch Show (June 9- 13 at the Las Vegas Convention Centre). This show is the largest trade event serving the antique jewellery and watches industry with 400+ dealers and is a one-stop destination for one-of-a-kind antique and Vintage Jewels and watches!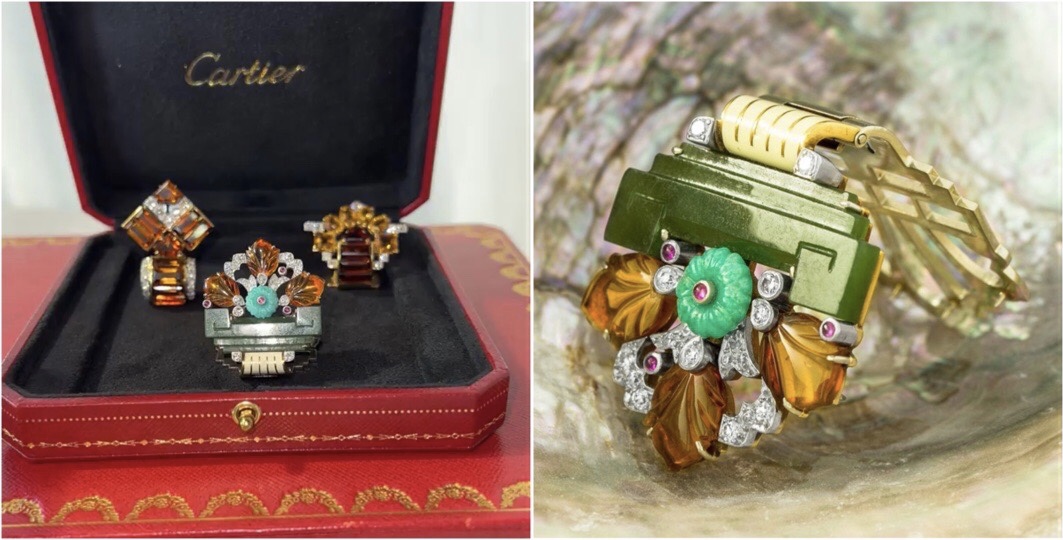 My first stop was by J.S. Fearnley Fine Jewelry, where I discovered enamelled Cartier Art Deco 1930 Clip made in Citrine, Diamond, Ruby, Jade, and Amazonite gemstones.
J.S. Fearnley Fine Jewelry is a family-run international jewellery company specializing in rare antique jewellery, fine coloured gemstones, and the best estate jewellery from history's premier jewellery houses such as Cartier, Buccellati, and Van Cleef & Arpels, to name just a few. Steven Fearnley shared about his passionate journey and showed me some of the finest antique jewels. I was also delighted to know that J.S. Fearnley is one of the world's leading estate jewellers and was also named one of the "Best Jewelers in Atlanta for 2020" by Expertise.com.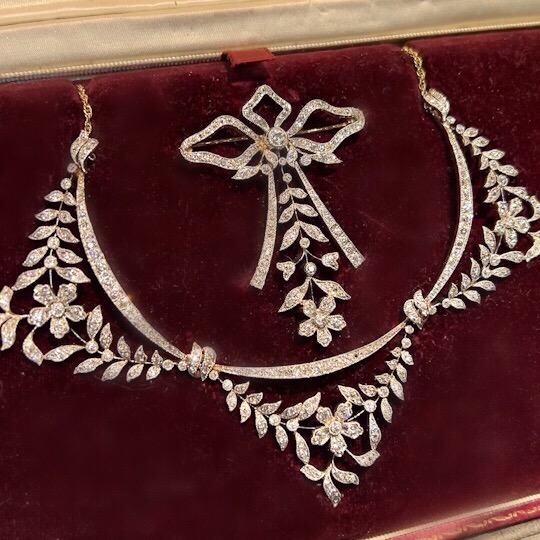 My next discovery from J.S. Fearnley, was the late 1890s, Victorian Era Demi Parure necklace set. A parure, which means 'Set' in French, is the formal name given to a suite of jewellery, usually, a combination of a matching necklace, earrings, brooch and bracelet and a Demi-Parure is a less elaborate suite of jewellery with two or more pieces.
If you looking for estate jewels from the premier jewellery houses such as Cartier, Buccellati, and Van Cleef & Arpels, you must visit J.S. Fearnley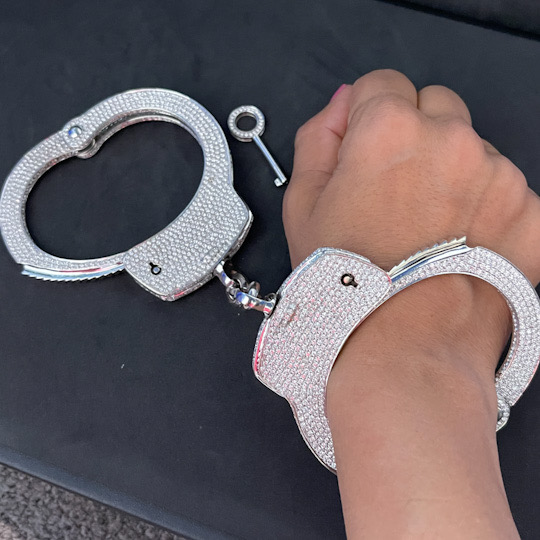 My first interaction with Orpheo's SA; the Swiss expert on estimation, purchase and sale of jewels, diamonds, precious stones and collector's items was at the GemGenève from 5th to 8th May 2022 at Palexpo and I was a pleasure meeting the team once again! Featured above is the diamond handcuff that transforms into 2 bangles.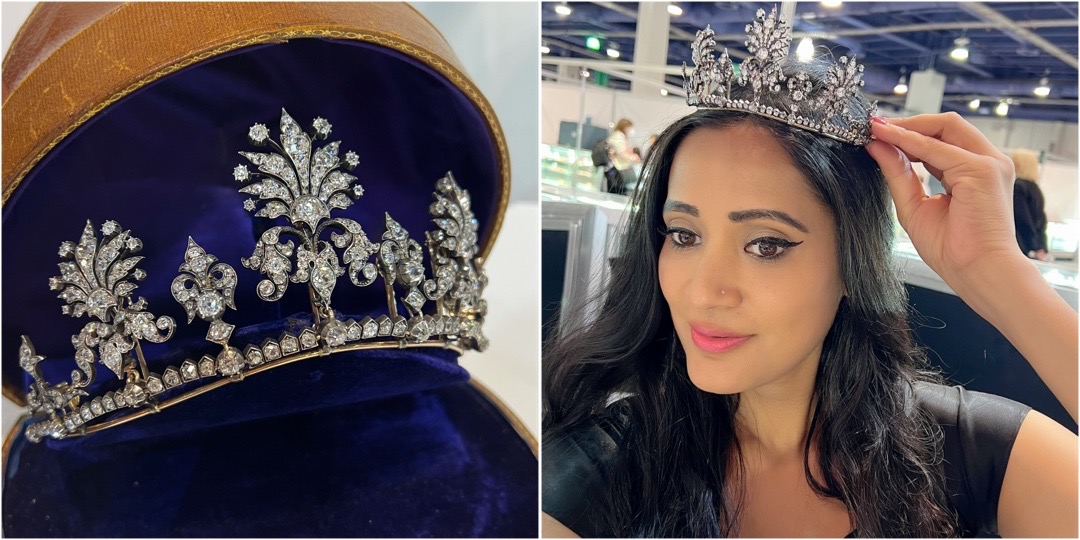 Keep calm and always wear your invisible crown! Well presenting a real 1860 Victorian Era Tiara made with old and rose-cut diamonds; silver on gold, that converts into a Necklace, Brooch and Earrings by Morella Davidson!

My friends from Horovitz & Totah always have the most exclusive antique jewels and gemstones, and you can imagine my excitement when I see the best of natural pearls and diamonds encapsulated in one piece of jewellery!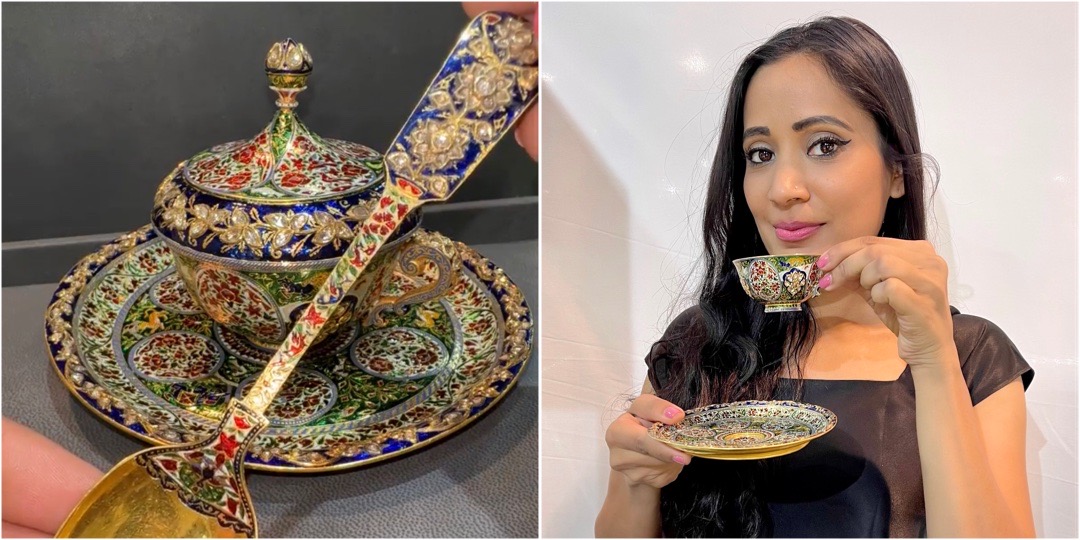 My last stop was at Joseph Saidian and sons Jewel; and my dear friend Ariel Saidian; a 4th generation family member showed me a 19th-century enamelled cup and a saucer set with very intricate Kundan work.
And lastly here's a brief glimpse of my visit to Las Vegas in 2022! I had a great time visiting the Couture Show and JCK Show. I look forward to the 2023 edition!