After a successful 2021 Jaipur Jewellery Show, it was a pleasure being a part of the 2022 Jaipur Jewellery Show, also known as "The December Show, which is India's largest B2B & B2C Jewellery Show from 23-26 December 2022.

At the 2022 Jaipur Jewellery Show over 500 exhibitors and 900+ booths displayed their exclusive jewellery collections. The show introduced "PINK CLUB" an exclusive B2B trade pavilion; for retailers to fix their appointments, and its "Emerald Promotion Group Members" to demonstrate the beauty of responsibly sourced emeralds.
Did you know: Jaipur's artisans and jewellers are renowned for their skills in emerald cutting and polishing emeralds? More than 90% of the world's emerald is processed and cut in Jaipur.
I am delighted to share a few of my discoveries from the most awaited festivals of Jewellery from The Jaipur Jewellery Show!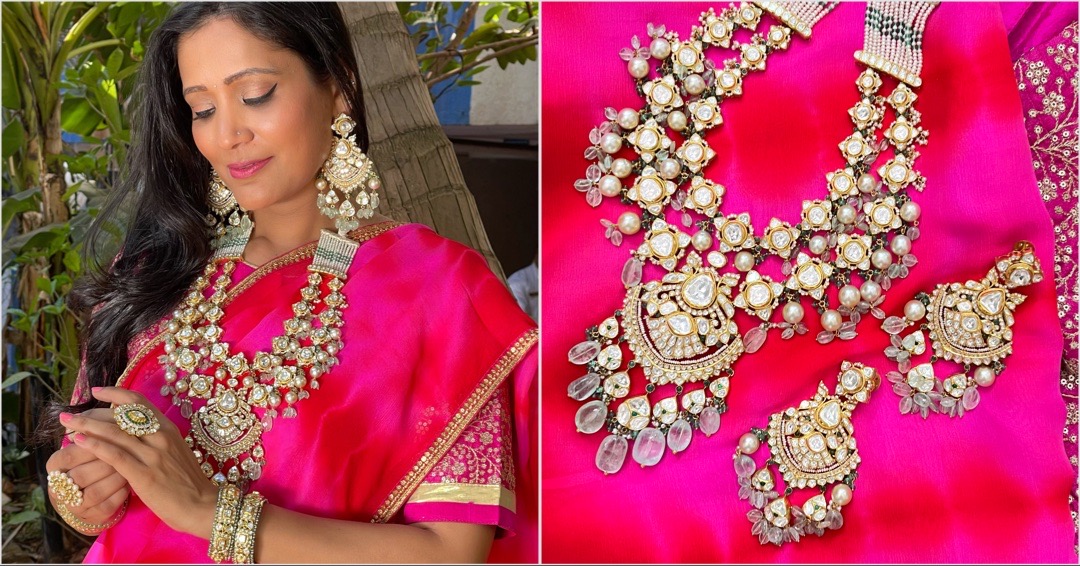 My first stop at the Jaipur Jewellery Show was at Sunil Jewellers, who are traditional jewellery manufacturers running the business for three generations under the leadership of Mr Sunil Agrawal. They are also known for incorporating the latest designs & patterns in jewellery ahead of the market trends. Each design is brought to life by a team of skilled artisans under the supervision of the next-generation family member, Parv & Ishank Agrawal, who are taking forward the legacy of fine jewellery craftsmanship with their innovative approach!
Featured above is a magnificent bridal jewellery set embellished in Uncut diamonds.

Raniwala 1881 announced their Autumn/ Winter 2022-23 collection, Aangan – where the stories begin. It is an emotion that stems from the vivid feeling of growing up, wanting to leave, and growing old, wanting to come back. Aangan is rooted in the wholesome corridors of family love, in the nourished footsteps of togetherness, and the memory of legacy. Raniwala 1881's Founder & Creative director Abhishek Raniwala and Co-founder Abhiyant Raniwala's vision to take you back to your humble abode's cherished memories lies in the soul of their Autumn/Winter 2022-23 collection personified by Aangan. Striving to give an ode to their endless love for Rajasthan's epic craftsmanship and its beautiful heritage, the message for this campaign is loud and ostentatious, "Life takes you places, but love always takes you home".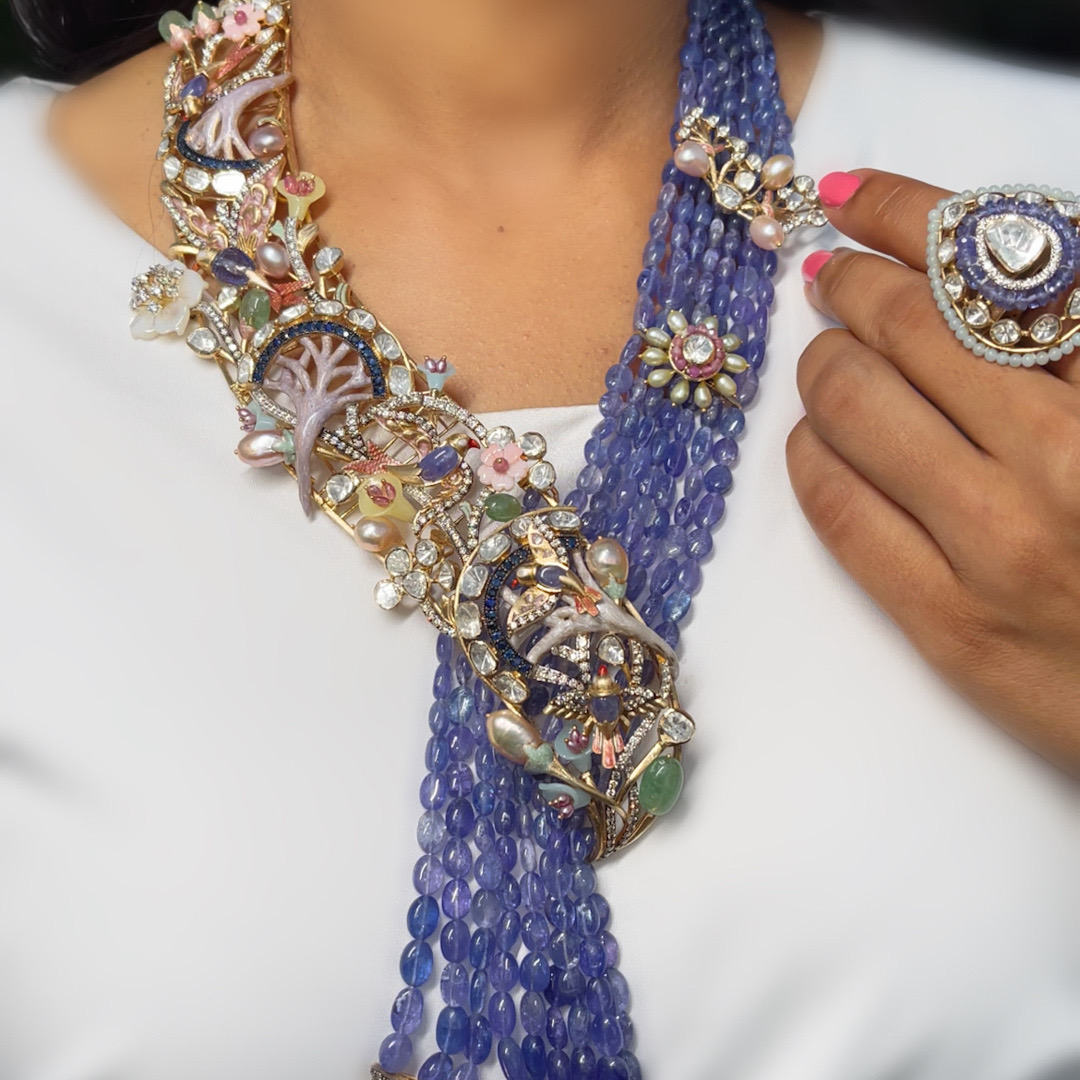 House of Sparsh is known for curating innovative and well-crafted jewellery using the finest gemstones for the millennials since 2002. Headed by the creative duo Suken and Hema Shah, the skilled team handcrafts authentic works of art with diversified inspiration from the world's flora and fauna. Featured above is a royal and cerulean piece, which is inspired by the blue and azure monotones in the Hollywood movie Avatar. The craftsmanship in this contemporary and avant-garde piece elegantly brings light to the blue, extravagant and diverse scenic in the movie. The piece incorporates various elements of flora and fauna like mesmerizing waterfalls, chanting birds, and wood-sprite crops and also features houses and nature surrounded by the cobalt and sapphire ambience and aura.
Doesn't this work of art distinctly highlights the essence of midnight blue?! Let me know in the comment.

Empriyal has a legacy of more than 45 years in the business of cutting and polishing ethically sourced natural emeralds. They offer a wide range of contemporary emerald jewellery that can be worn every day, stacked, layered, or even mixed with other jewellery pieces to create a unique fashion statement. It was a pleasure meeting the dynamic power couple Priya Maheshwari – Navneet Maheshwari, who has brought to life a unique brand concept by blending luxury with practicality.

Jatin Gems have an exclusive collection of handcrafted jewels from the bygone era to the latest contemporary designs. The company was established in 1995 under the guidance of Mr Pramod Hariani, who is in the trade since 1970. Presenting a curation of a few of my favourite collections from Jatin Gems!

At Heedario Gems and Jewels, I saw the exclusive fusion of jewels. The skilled team of artists at Heedario Gems and Jewels are renowned for handcrafting elegant jewels with intricate designs and modern ombre colours for the modern woman.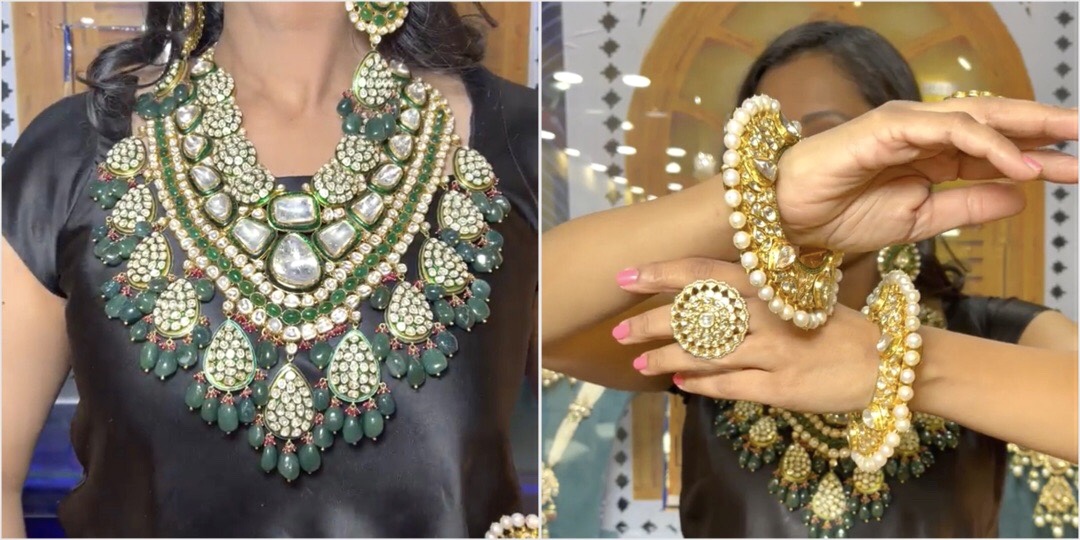 Bikaner, a city in Rajasthan, is famous for its majestic places, forts, unique architecture, artworks, culture and most importantly, Jadau Polki Jewellery. Mohanlal Narayandas Jewellers from Bikaner are renowned manufacturers of the finest Polki Jadau jewellery and supplier of trendsetting bridal jewellery. Their latest collection, "RAANISAA", the heirloom collection, is inspired by the Maharanis of Bikaner, who are the epitome of grace and elegance!
Revisit my article Jewellery terms Simplified to know about the commonly used terms: Jadau Jewellery, Kundan Jewellery, Meenakari, Temple Jewellery, Uncut diamonds and many more.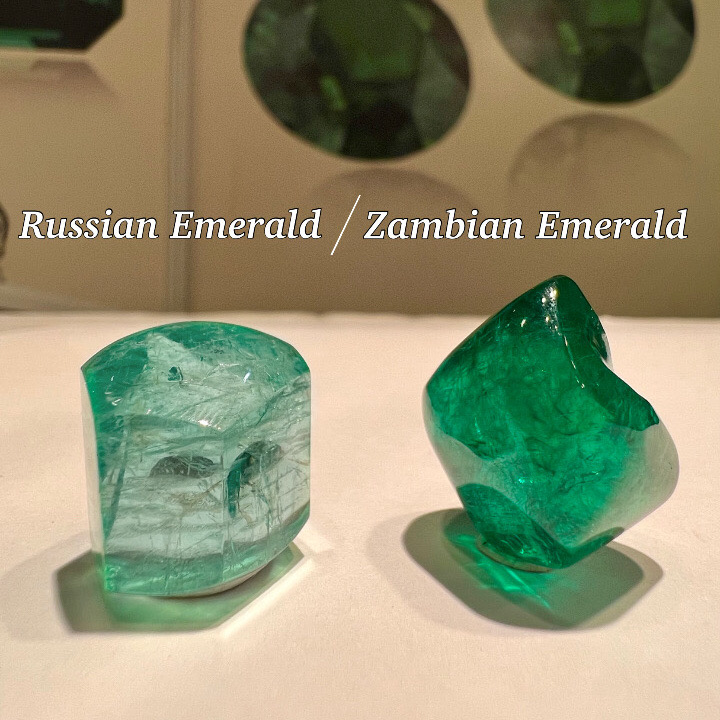 Jaipur is known as one of the world's largest centres for gemstone cutting and polishing. Around 80-85 per cent of the Emeralds worldwide are cut in Jaipur, and traditionally, Colombia, Zambia, Brazil, and Zimbabwe account for the majority share of emerald production and trading.
I would like to highlight the difference between Russian and Zambian Emeralds seen at Rajender Gems.
ZAMBIAN EMERALD:
● Original: Zambia
● Shade: Darker
● Price: between 100 USD to 20K USD+
RUSSIAN EMERALD
● Original: Russia
● Shade: Lighter
● Price: Between 10 USD to 1500 USD
Let me know which origin emerald fascinated you the most!
Jaipur Jewellery Design Festival: JJDF; provides a great platform for budding talents to showcase their exclusive work of art. It was a pleasure to visit the JJDF 2022 and witness the creative designs by young talented artists from different institutions. Watch the video to view the work of art displayed by the students.
It was a pleasure being a part of the JJS show! Much gratitude to the entire team at JJS for giving me a wonderful opportunity to assist the retailers to source for all their requirements and to share the exclusive gems and Jewels with all of you!!
Stay tuned for more updates from the next show!