I attended the Luxury Lifestyle Weekend, one of a kind unique show, an exciting affair with never-seen-before jewellery collections, exclusive brand engagements, art installations and power panels with industry thought leaders; helping existing and aspiring consumers of luxury, engage and connect with the brands more deeply than ever before.
It was an amazing experience to meet the world-renowned Christie's Watch Auctions, which has a history of attracting, a wide audience of collectors for the finest vintage and modern timepieces. Featuring the world's leading names in watchmaking such as Patek Philippe, Rolex, Breguet, and Vacheron Constantin and many more. Their global team of specialists was very kind to explain to me the best of the fine auction watches.
Mr Bob Xue, a watch specialist from Dubai, showed me a wide range of watches at the display.
A magnificent watch by GRAFF stole my attention. Made of 18K gold, with Fancy Vivid Yellow Diamond, certified by Gemological Institute of America, range from VS1 – VS2 clarity, set Lady's Quartz wristwatch with an equally Vivid Yellow Diamond set bracelet, placed in the Graff signed box, a true masterpiece.
The watch has twenty-eight fancy Vivid Yellow Oval-cut diamonds and fourteen brilliant-cut diamonds with the total diamond weight of over 27.55 carats.
Very few watches of such magnificence have ever been offered at auction Christie's auctions.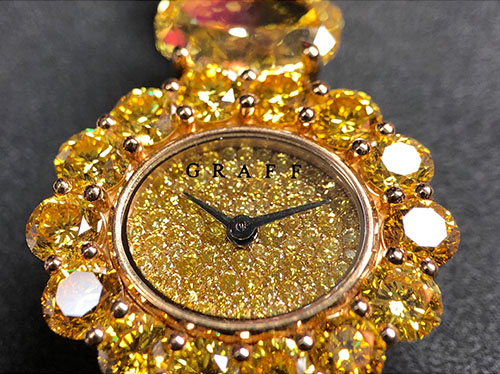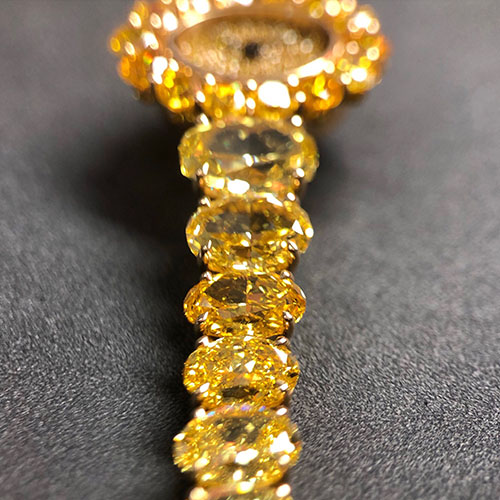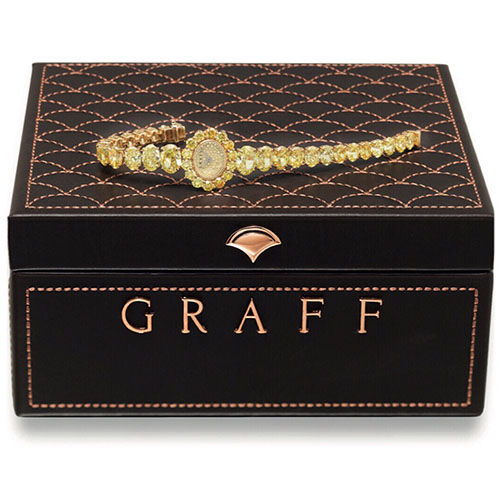 My second favourite from Christie's auction watches was the Audemars Piguet watch, truly a fine example of class. Made with rare and unique 18K White Gold, Lady's skeletonized wristwatch set, studded with Emeralds and diamonds.
According to the archives, this watch was sold in 1994 in the United Kingdom with an engraving on the back. Delivered with an ALMAR certificate of Burlington Arcade, makes the timepiece even more precious. The watch is set with 36 diamonds of 1.74 carats and 36 Emeralds of 3.28 carats. The strap used for display carries leather from an endangered species.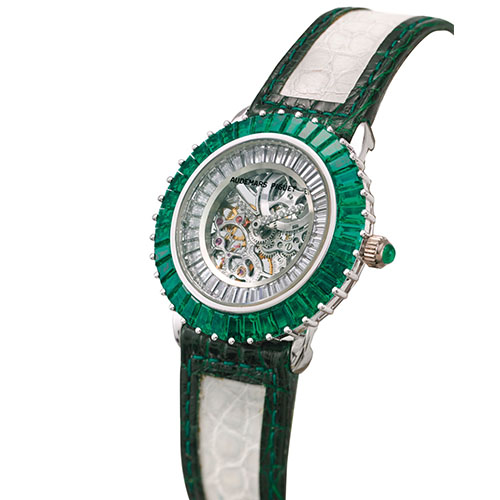 And finally, it was an honour to meet Erol Baliyan, regional director of Franck Muller Group for the Middle East, Asia, and Africa.
The Double Mystery Collection is characterized by an innovative display system. The two discs with two arrows replace the traditional hands in a watch. The first arrow on the central disc allows the reading of the hour and the second one on the outer disc lets you read the minutes. this watch is available in Sapphire, Ruby, and Diamond variants.
This invention represents a technical challenge and was patented in 1998. It consists of an additional module placed on the basic movement. The hour indication comprises a disc fixed on the axis of the hour wheel and the minute indication is constituted of a toothed crown which is external and concentric to the hour disc.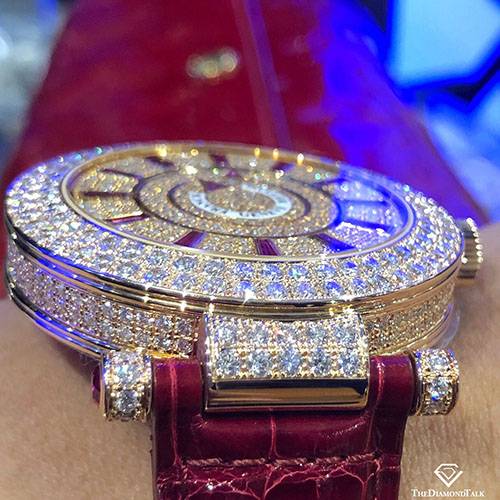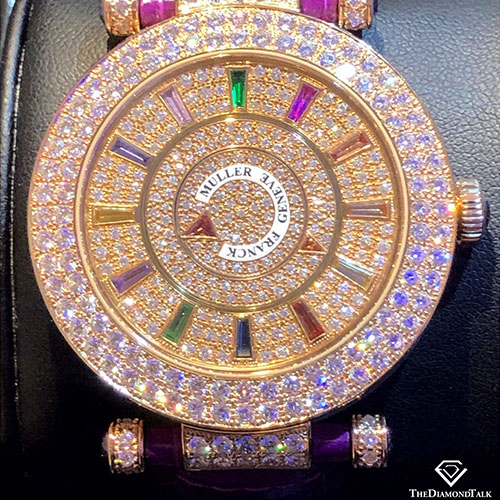 It was such a pleasure to develop insight into watches. Watch's become not just a way of telling the time, but a constant reminder of what you have achieved. The watch you choose to wear is a projection of who you are, it isn't just a device to tell the time but it says a lot about your personality. The size, style, make, complexity, color, and material of your watch all give away clues about the real you.
Will bring you more from the world of WATCH'S
I certainly love to WATCH the time change !!